Pouty, fuller lips are just one best lip-plumping product away. Do you hear me? Forget scary painful injections that come with possible allergies and unbelievably hefty price tags. Forget lip augmentation and fillers. All you need is one of the best lip plumping products to plump up your lips without going under the needle. Or subjecting yourself to irritation, intense burning sensation, and recovery time. In other words, lip plumpers help you not commit to long-term enhancement lip treatments(1).
Learn here what lip plumping products are, how they work, and a few of the best lip plumping products on the market.
Lip Plumping Products: Needle-Free And Easier Options!
Lip plumping products are the next best thing to non-surgical lip procedures. They are beauty products that help you get full, round, and feminine pout when applied topically. Some lip plumpers use reflective substances that bounce the light off to give an illusion of fuller lips.
With their lightweight, hydrating formulas and gentle ingredients, lip plumpers swell your lips without you having to go under the needle or book an appointment with your derm. Can at-home lip plumpers really do that? Although temporary, you can easily boost volume, shine, and color to your lips with lip-plumping products at home. But how?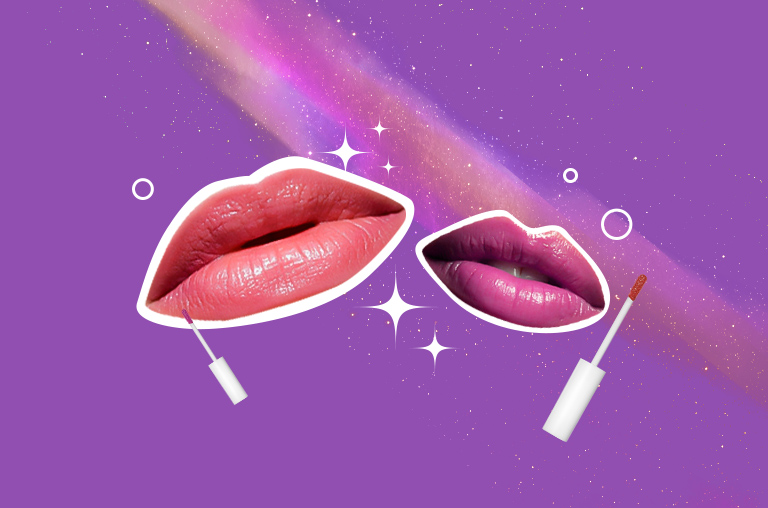 You may wonder how they work. More importantly, are lip-plumping products effective? Yes, the secret of their effectiveness lies in their potent bunch of certain ingredients that help increase blood circulation in and around your lips, plumping your lips as a result(2). But are these ingredients bad for your skin?
Besides giving a subtle tingling sensation, these ingredients do not harm your lips or the skin around them. Especially if they contain hydrating ingredients that are primed to heal the skin. So, you can use them without worrying.
10 Best Lip Plumpers You Can Try To Plump Your Thin Lips
Lip plumping products come in different formulas —glosses, creams, balms, gels, and serums. In the list below, you can find different formulas and you can pick any according to your preference, and of course, ingredients list.
Dior Addict Lip Maximizer
A celeb-loved lip plumping product that not only plumps your not-so-pouty lips but also hydrates them. Bella Hadid vouches for it. Among its ingredients, the one ingredient that stands out is hyaluronic acid featured for long-lasting hydration and full volume.
It also features collagen and marine-based fillers. As promised, it stays longer without any burning sensation.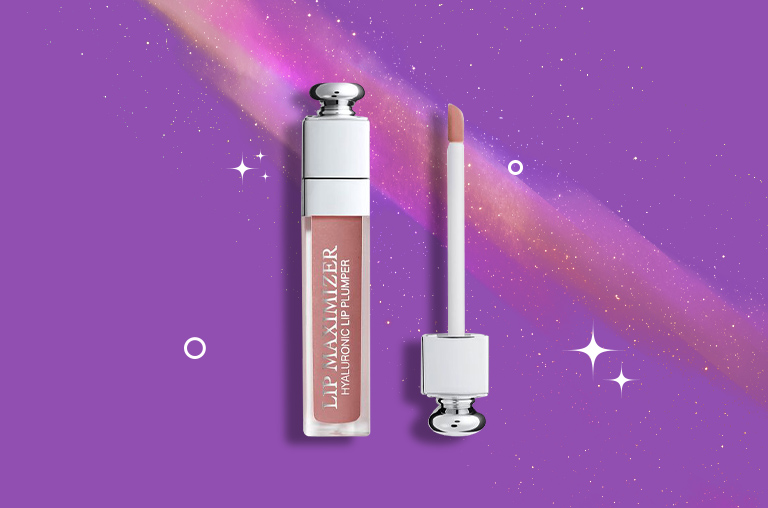 Price: $40
With a range of shades —from subtle to vibrant shades, you have one for any mood that you want to go with. Though expensive, the price pays off well with the noticeable result it gives. Literally after seconds of applying, leaving a mint-vanilla scent.
The brand also claims that your lips will be smoother with continued use. Furthermore, it has lip plumping vegan, cruelty-free, and in recyclable packaging!
Too Faced Lip Injection Extreme Lip Plumper
This one is known to work quickly and you get soft plump lips on the spot. Formulated with the marine sponge and collagen-booster properties, this gloss plumps your lips while also moisturizing them.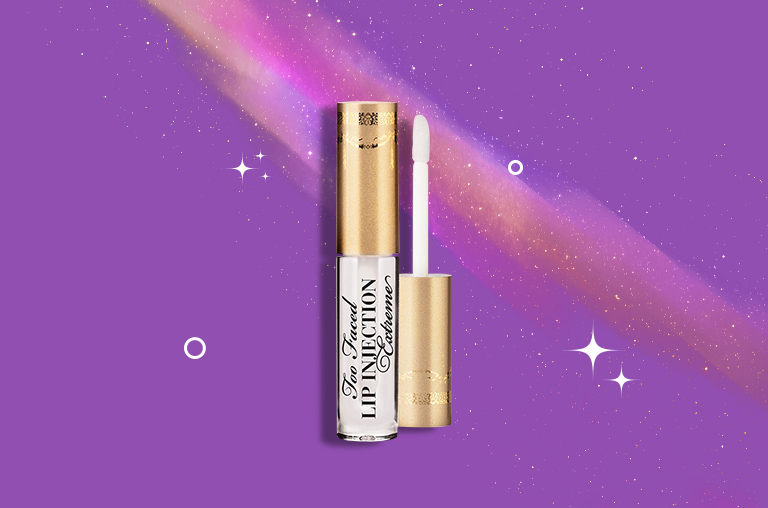 Price: $28
Though the formula feels thick and kinda sticky, it does not look or feel bad in any way. In fact, it makes your lips look as if they got lip fillers. Take a before and after picture to see the difference yourself. You can either wear the clear gloss on its own, creating naturally pouty lips, or layer it with your favorite lipstick. Your call. Either way, you will leave home with sexy pouty lips.
BUXOM Cosmetics Full-On Plumping Lip Polish Gloss
BUXOM is a brand that takes pride in its plumping and volume-focused products. Their lip plumping products include liner, serum, balm, lipstick, and gloss polish, which is a best-seller (and for the right reasons!). The best thing about this brand and this particular lip plumping product is that you get to choose from over 100 different shades! But still, you won't get enough.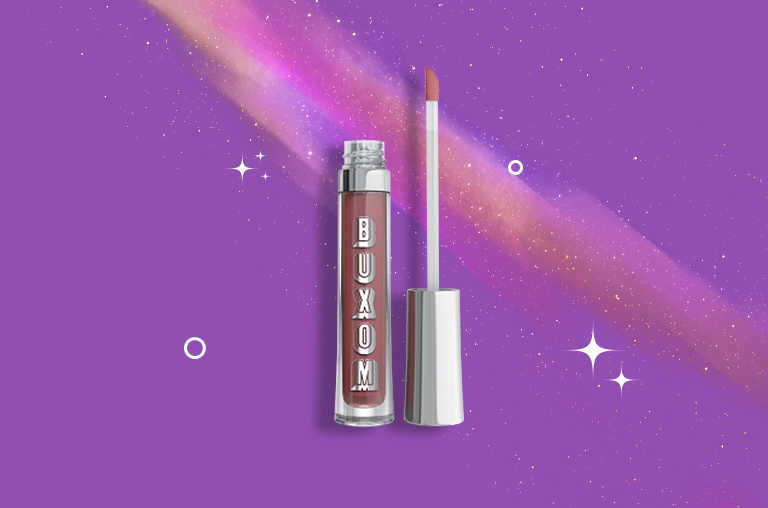 Price: $25
To give you a quick fake filler-pout, the BUXOM lip plumper features a unique formula with peptide, hyaluronic acid, vitamin A, and vitamin E. The shimmer-sheer finish also leaves a pop of color on your plumped and volumized lips. However, one drawback is that it leaves a cooling, tingling sensation that lasts a few minutes. Not bad for tingle-lovers though.
PCA Skin Hyaluronic Acid Lip Booster
This is the best hydration plumper on the list. And of course, full credit goes to hyaluronic acid, the ultimate moisturizer. If your lips are chapped and dry, snag this super-hydrating lip plumping product designed to plump and volumize your lips (over time). The non-sticky formula glides smoothly to do the plumping.
Price: $49.5
With the brand's Ultra-Filling Spheres, an ingredient mix of sodium hyaluronate and konjac root, along with collagen-stimulating peptides and antioxidant vitamin E, this plumper does the job without irritation.
The perfect blend of hydrating, nourishing, and soothing ingredients is perfect for your lips. What's more, you can use this every day as your quick fix seeing how gentle the formula is. It even tastes good, not that you have to taste it.
SKYN ICELAND Plumping Lip Gels
The best lip plumping mask that works within 10 minutes. For a powerful punch of hydrating, conditioning, and plumping ingredients, the brand uses wintered red algae, mustard sprout extract, Swertia chirata extract, and Icelandic Complex.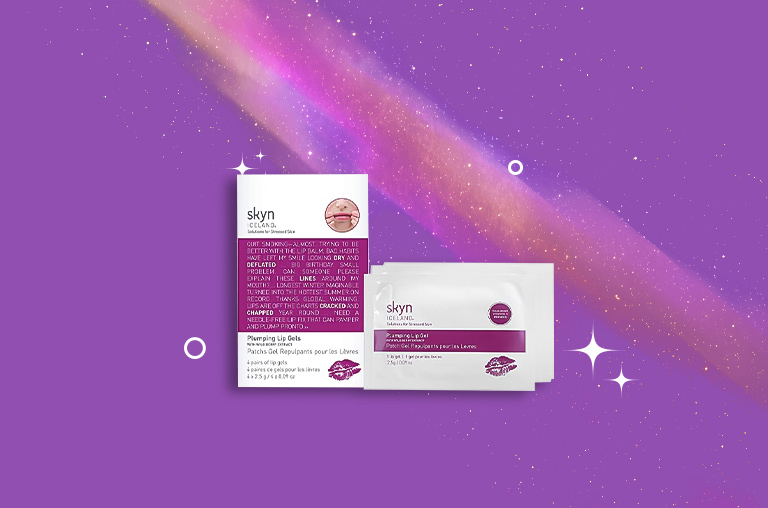 Price: $28
The fun part of the mix is wild berry extract, a fruity flavor that completes the promise of fuller and softer lips. If you have a date, apply the gel on cleaned and dried lips and give 10 minutes to see your lips plumped to perfection. Also, this is one of the best drugstore lip plumping products. Pretty impressive for 10-minute, drugstore magic, right?
SkinMedica HA5 Smooth and Plump Lip System
If you have eczema-prone, dry, or sensitive skin that gets irritated pretty quickly, choose this best lip plumper for sensitive skin. Keep in mind that it is too expensive. This two-step treatment from SkinMedica is probably the gentlest formula for lip plumping on the list. The formula mixes both plumping formula and smoothing formula —dimethicone and 5 different types of hyaluronic acid.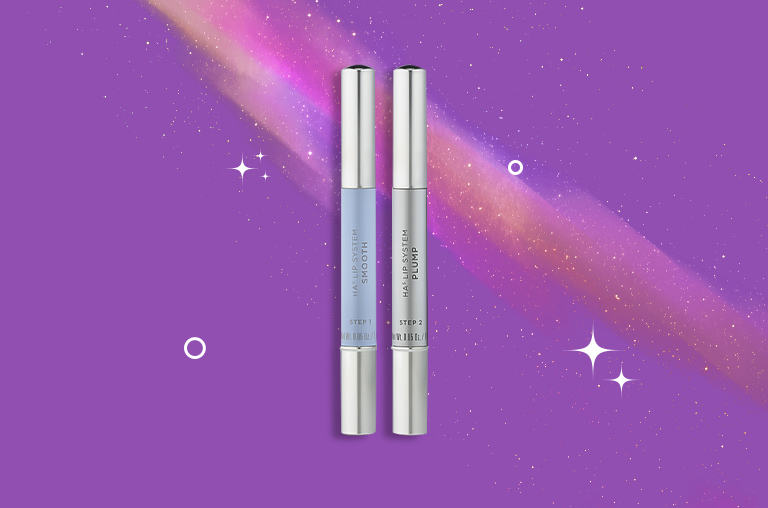 Price: $68
It gives a gentle and subtle boost to your lips and basically leaves your lips healthier. Along with plumping your lips, it also helps blur wrinkles and fine lines around your mouth. You get to kill two birds with one stone. For optimum results, you gotta use it thrice a day, as per the brand's clinical trials.
DuWop Lip Venom for Lip plumping
Another one of the best drugstore lip plumping products. Don't get discouraged by the scary name tag, this plumper does not work as aggressively as venom does. But it is quite powerful, thanks to the tingle-inducing ingredients like ginger, cinnamon, and wintergreen blended with essential oils.
This combination causes all the blood to rush to your lips to give you a perfect, pout of flushed lips with the dramatic plumping effect. All you have to do is brush it on your lips and wait for 60 seconds! Ta-da! You just got bee-stung!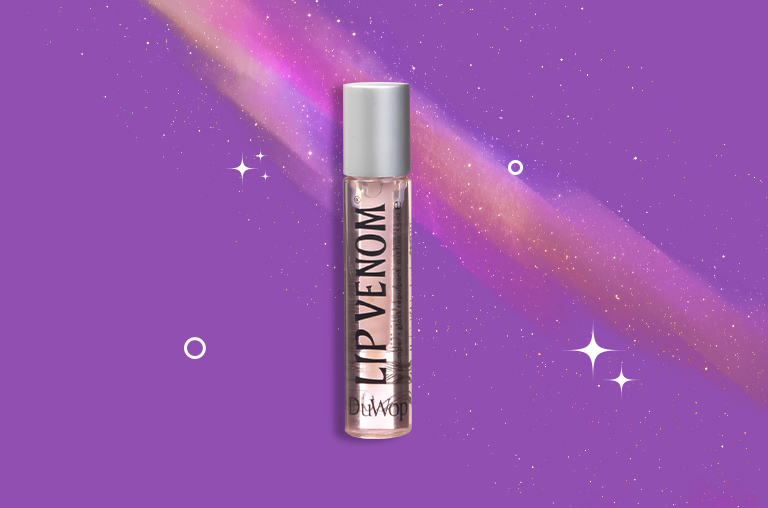 Price: $16.99
If you don't mind a little bit of tingling sensation, you can trust this one for lip plumping. After all, DuWop's Lip Venom has been around for a long time. In fact, it was the first-ever lip plumper on the market. No wonder why it remains a cult-favorite still.
MILK Makeup Electric Glossy Lip Plumper
A vegan spicy topper in a gel form instead of gloss. The tinted gel with plush texture works well to fill your lips without feeling sticky or tacky. But it does leave an intense tingling sensation. Why wouldn't it?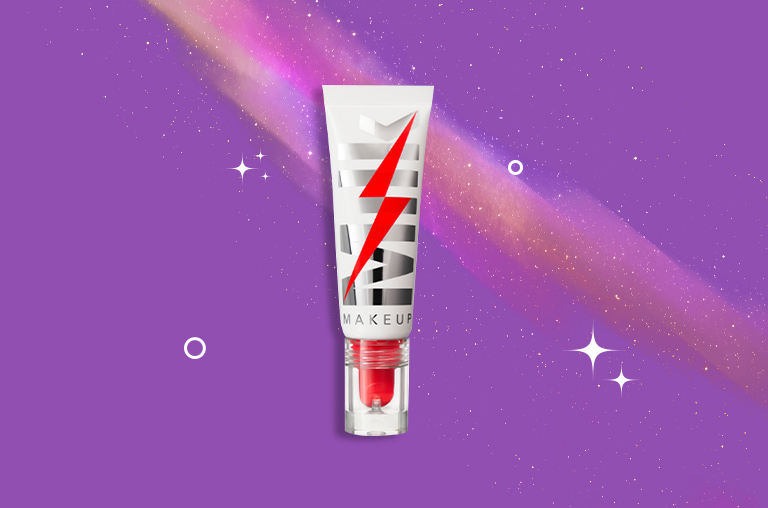 Price: $25
The gel is supercharged with Sichuan pepper (yes, does sound spicy!) to help plump up your lips. Some of its users say that it's extremely moisturizing and works better when applied overnight. Nevertheless, you get an instant boost of volume, shine, and color!
Dr. Brandt Skincare Needles No More 3D Lip Plump Fix
Just like your morning and evening skincare routine, this duo pushes you to plump-fix your lips at both times. You get an AM and a PM lip plumping product for filled, juicy, and plumped lips. The plumping formula for daytime includes peptides, hyaluronic filling spheres, and plumping enhancers to flush up against your otherwise thin lips.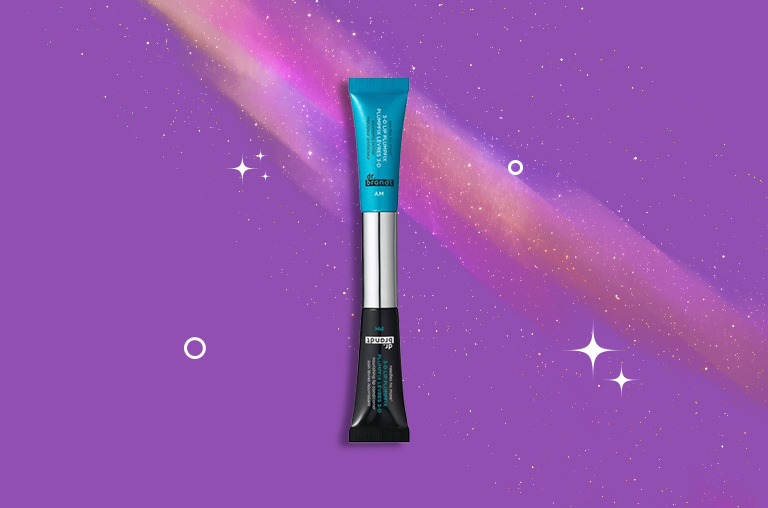 Price: $39
On the other hand, its evening formula has hydrating, conditioning, and softening ingredients, including natural butter and oils, such as moringa and shea. Plus, the formula is free of sulfate, parabens, phthalates, gluten, and fragrance, making it one of the best picks for a conscious shopper.
Dermalogica Nightly Lip Treatment
This is the best overnight lip plumping product as it acts as a true skincare powerhouse for lips and works overnight when the skin repairs itself. Its potent formula moisturizes dehydrated and chapped lips, reverse free radical damage, and helps erase fine lines around your mouth for fuller and defined lips.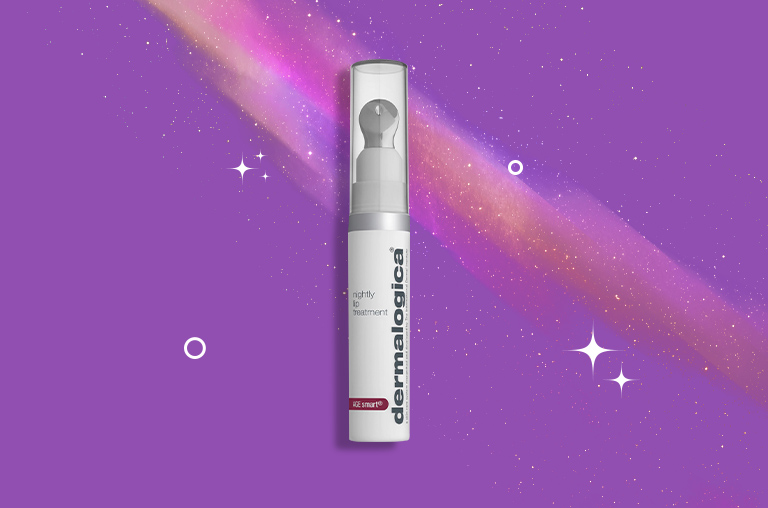 Price: $49
In a clinical study, 90% of participants had a significantly noticeable volume boost and 90% noticed the smoothening of the appearance of lines and wrinkles(3). This enhancer, with its massaging applicator that further helps the formula soak into your lips, aids lip plumping without the tingling or burning sensation. So, you can use this one to pamper your lips right before you hit the sheets.
Final Thoughts
No one says that thin lips are unattractive. As we age, our lips lose their youthful volume naturally. After seeing countless women with plumped lips, anyone with not-so-plumped lips can want to have pouty lips.
So, if you have the option to get sexy, pouty lips (though temporarily) instead of opting for long-term treatments, you take it. Thanks to the best lip plumping products listed above, you can get fully plumped lips easily! Choose your specific formula and get plumping!