Anomaly Haircare Review: What's Inside The Hair Care Brand By Priyanka Chopra Jonas?
Bridging the gap between affordability and sustainability, Anomaly Haircare by Priyanka Chopra Jonas is the talk of the town. Let's take a dive into the brand to understand what's fact and what's fiction.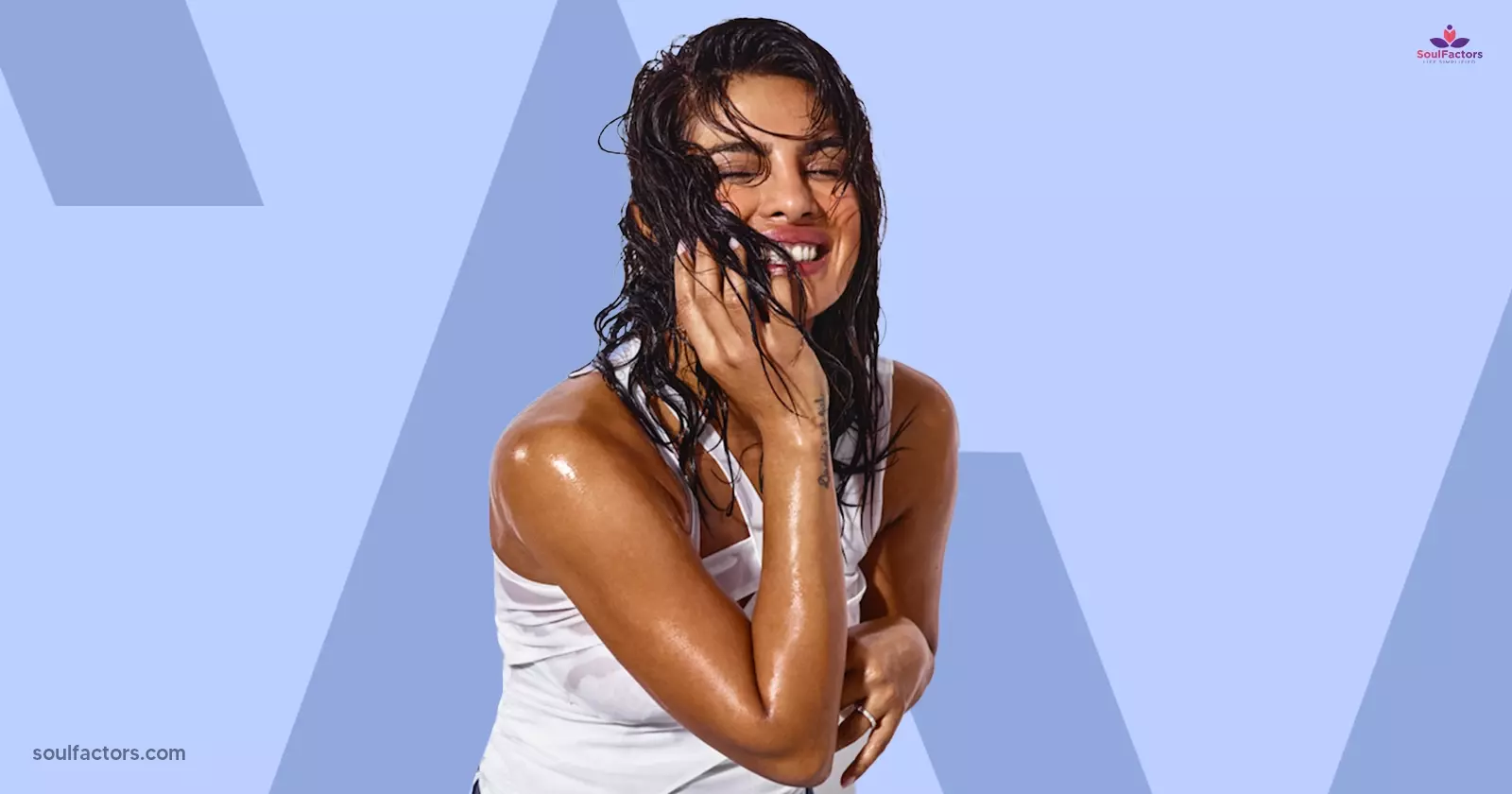 Priyanka Chopra Jonas is a force to reckon with, she has inspired and aspired in whatever she has done so far and continues to do so. Miss World winner, actor, singer, dancer, producer, author, investor, and now an entrepreneur. She is unique, and if you are someone who has watched her interviews you will know that she is strong-willed and supports women's empowerment strongly.
When Anomaly Haircare, the hair care brand by Priyanka initially launched, everyone wanted to try it, just from the fact that Priyanka being Priyanka will not bring ordinary products with extraordinary promises. Fans across the globe trust that she would do justice and won't just come up with low-quality products just for the sake of launching a brand. This Anomaly Haircare review is going to analyze the brand, the claims, and the quality of its products in depth.
Anomaly Haircare Review: What's Inside?
Celebrity-owned brands are becoming the new rave today as every other celebrity owns a brand. But most of the time the hype is initial and later when users actually try out the brand, in most cases the sales drop because of the quality. Not to mention that celebrity-owned brands are overpriced. Currently, Anomaly Haircare has been breaking all the stereotypes, as the brand is very affordable.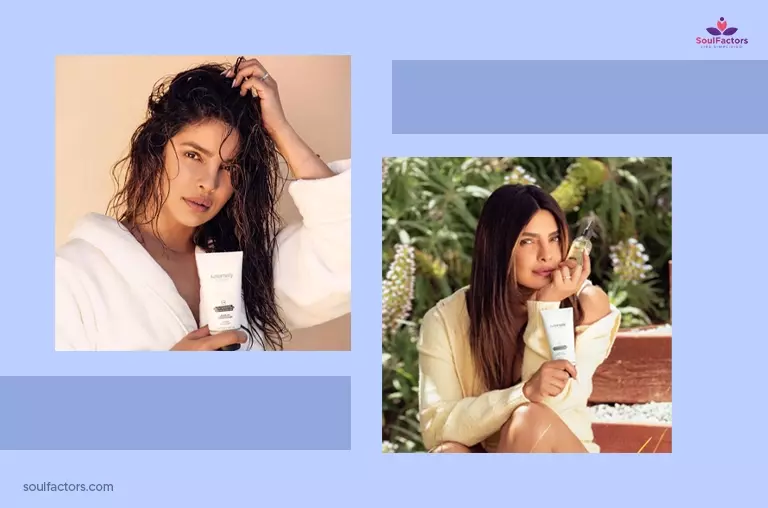 Priyanka Chopra Jonas always does things differently and this time with Anomaly Haircare, the first step is democratizing her hair care brand. So how different is Anomaly Haircare from other celebrity-owned brands, is the brand worth the hype? Keep reading the Anomaly Haircare review to find out more.
Just being a celebrity brand doesn't impress me anymore, our Instagram feeds are already loaded with celebrity beauty lines and their promotions. The reason I decided to do this Anomaly Haircare review is mostly because of my belief that Priyanka Chopra Jones will surely bring something different and keeping cynical thoughts aside I decided to understand the brand and its formulation and review before being judgy.
About The Brand!
Like every woman who loved her hair, Priyanka has mentioned that her haircare brand is made for those women who love their hair and wear it proudly as their crown. Anomaly Haircare has a line of clean and high-quality hair care products at very affordable prices. The brands start with products that are just $6, which is very affordable. Priyanka claims that the brand, Anomaly Haircare is specifically created to bridge the gap between affordability, quality, and sustainability. The cans that the products come in are made from 100% recycled plastic trash. Priyanka proudly claims that reducing the production cost has helped the brand invest more into making products that are superior in the formulation.
The brand has launched nine products so far and all the products from Anomaly Haircare are very affordable. The brand has three different types of shampoos, three kinds of conditioners, a hair mask, a dry shampoo, and hair and scalp oil. While doing this Anomaly Haircare review, I figured that the strongest selling point of the brand is that the affordability of the brand is simply based on focussing less on the packing and more on the formulation- which I personally think is a brilliant idea.
Anomaly Haircare Package And Ingredients
Plastic waste is something that has been a concern with beauty brands for a while now, so by purchasing Anomaly Haircare you are also helping the environment, a very smart choice from the brand that needs to be appreciated. The tagline of the brand, "Unconventional haircare, intentionally created" is so appealing when compared to those of conventional brands.
The name Anomaly Haircare is impressive as it defines the uniqueness of women and their hair. Every woman is unique and so is her hair, both are beautiful in their own way. Mrs. Chopra Jonas makes sure in her interview that stepping into the beauty industry is definitely not just another side hustle. Anomaly Haircare came to life as the actress analyzed the gap in the market and realized that when compared to skincare and makeup, hair care doesn't really have an affordable and sustainable line of products.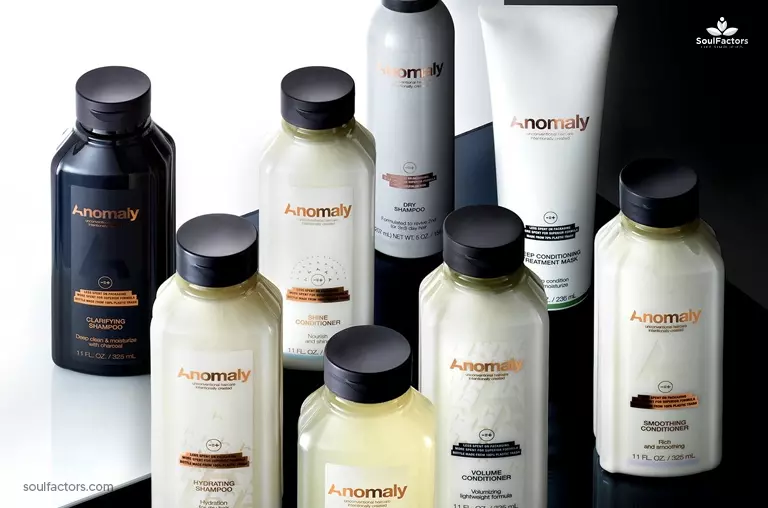 Anomaly Haircare is gender-neutral, which means it can be used by both men and women. The packaging is eco-friendly and environmentally conscious and made from recycled plastic. If you look at the product packaging you will know she means what she claims. The packaging is very simple and basic, clear plastic bottles not too big, not too small, just the right size, making them travel friendly. The brand claims that none of the products have harmful chemicals. Below is a list of ingredients that Anomaly Haircare skipped in their formulation and that I personally thank them for.
Anomaly Haircare Ingredients
Mineral oil
Phthalates
Parabens
Silicones
Triclosan
BHT
Formaldehyde releasers or donors
CMR substances under EU Cosmetic Directive
Chlorofluorocarbon propellants
Red 21, 22, 27, 28
Orange 5
Sodium lauryl sulfate/sodium laureth sulfate
Petrolatum
Aloe Vera extract – non-decolorized, whole-leaf extract
Talc
Gluten-derived ingredients
Non-IFRA-compliant fragrance
Microbeads D4, D5, D6, D4
Nanomaterials
Ingredients with diethanolamine
Hydroxyisohexyl-3-Cyclohexene Carboxaldehyde.
Hydroxyisohexyl 3-&4-Cyclohexene Carboxaldehyde
Carbomers with benzene residue
While doing this Anomaly Haircare review, I also found that instead of common chemicals found in hair care such as parabens, sulfates, and phthalates, the brand has included great ingredients like jojoba oil, eucalyptus, argan oil, castor oil, bamboo essence, unadulterated aloe vera, etc. in their formulation.
Benefits Of Following These Ingredients:
Castor oil: Provides hydration and moisturization to the hairs making them strong. Castor oil also has antibacterial properties that are very helpful in maintaining a healthy scalp.
Aloe Vera: A natural soother as well as a strengthener for hair. Aloe vera is also a natural UV protectant.
Argan Oil: A boon to frizzy hair. Smoothes out the frizz and adds shine.
Bamboo essence: adds hydration and improves hair strength over time.
Avocado Oil: Helps hair and scalp from drying out by penetrating deep and nourishing the hair from the inside out.
Charcoal: A natural deep cleanser that can effectively remove oil, dirt, and other impurities from the scalp as well as the hair.
Anomaly Haircare Owner
Priyanka Chopra Jonas in an exclusive interview with Vogue magazine revealed that the idea of Anomaly Haircare is more rooted in her Indian origin. She wanted to create a hair care line for herself and have a say in the product that went to her hair. She further told her interesting childhood story where her grandma would oil her hair as she used to have very less hair as a kid. She wanted to bring that Indian goodness into her hair care line.
Analyzing the brand for this Anomaly Haircare review, what I found the most interesting is that the products are all independent. You could customize the products and use them for your hair type. For example, in commercial hair care products that we are familiar with, a certain shampoo needs to be used in combination with a certain conditioner or mask, or serum. In Anomaly Haircare, each product is independent and you can mix and match the products to suit your hair type.
Mrs. Chopra Jonas specifically mentions that her brand has done this on purpose, to stop their customers from being misled. Pairing products don't work on all hair types making it less accessible to everyone.
Doing the Anomaly Haircare review, I am personally impressed by their concept of using recycled plastic, affordability, formulation, and the idea of launching each product independently, leaving it up to the customers to mix and match as per their personal requirements.
Anomaly Haircare Review On The Clean Promise:
If you take a look at their website they have made a separate section to highlight their mindful selection of ingredients. The brand believes everyone should have access to the best haircare with superior ingredients without concern for affordability.
The brand is vegan as well as cruelty-free – which is a great combination. The products are not animal derived nor tested on any animal. Apart from that the brand also uses zero parabens which are harmful chemicals commonly used in skincare and hair care. Anomaly Haircare also stays away from SLS/SLES both of which are surfactants that can irritate the scalp when used on a regular basis.
Lastly, one of my favorite parts is that the brand has chosen to go mineral oil free. If you look into the ingredients of most of the commercially available skin and hair care products one key ingredient that stays on top of the list is mineral oil(1). Mineral oil or crude oil is harmful to the scalp and can hinder the process of hair growth.
Now, let's check out each product and how good they are.
Anomaly Haircare Clarifying Shampoo Review
Clarifying shampoo from Anomaly Haircare is perfect for those who have extremely oily scalps. People who have dry and brittle hair run away from this product as far as you can get. There have been some negative reviews regarding the dryness of the shampoo but clarifying shampoo is supposed to be drying. So it's not the product's issue, it's just a matter of choosing the wrong product for your hair type.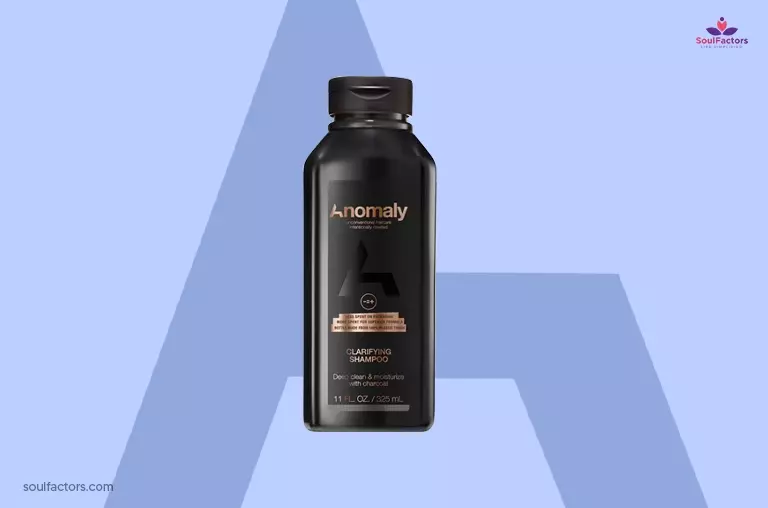 Clarifying shampoo is meant to deep clean the scalp and can be very drying on normal to dry scalp. The clarifying shampoo would be a perfect choice to be used on days when you get a scalp oil massage. A single wash with this shampoo will effortlessly get rid of all the oil.
Tip: Follow up with a good conditioner to reduce dryness and frizziness from the clarifying shampoo.
The clarifying shampoo comes in a similar packaging as the other shampoos from Anomaly Haircare. The presence of charcoal and eucalyptus gives the shampoo a nice dark gray color. The consistency of the shampoo is runny and it lathers well on the scalp. It has a mild clean smell that is not irritating at all. Even though the shampoo has hydrating ingredients like panthenol, vitamin E, and glycerine, the shampoo is not meant for everyday use. One can either use the shampoo on oiled hair or on an extremely oily and dirty scalp.
Anomaly Haircare Gentle Shampoo Review
This shampoo is perfect for everyday use. It has a mild citrus fragrance which is very pleasant. It has no harsh ingredients and has the goodness of grapefruit extract, panthenol, and rosemary. It comes in the classic Anomaly Haircare plastic packaging and has a gel-like consistency. Anomaly Haircare gentle shampoo's review so far is that it works on almost all hair types, it's a perfect everyday shampoo leaving your hair smelling rich all day long.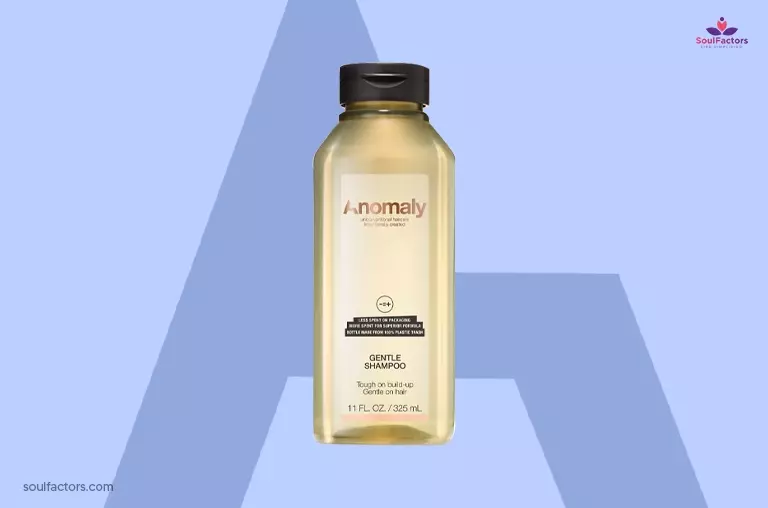 You can use the shampoo whenever you like. If you have oily scalp and hair, you might not need a conditioner with this one but then again it's a personal choice, you can pair this shampoo with any conditioner you like from the range.
Anomaly Haircare Hydrating Shampoo Review
Creamy and rich shampoo serves its purpose. This shampoo is formulated with aloe vera extract and coconut oil to provide the hair with that extra hydration and has a mild floral smell. This shampoo will help dry frizzy, color-treated, and rough hair. Skip this shampoo if you have an oily dandruff-prone scalp.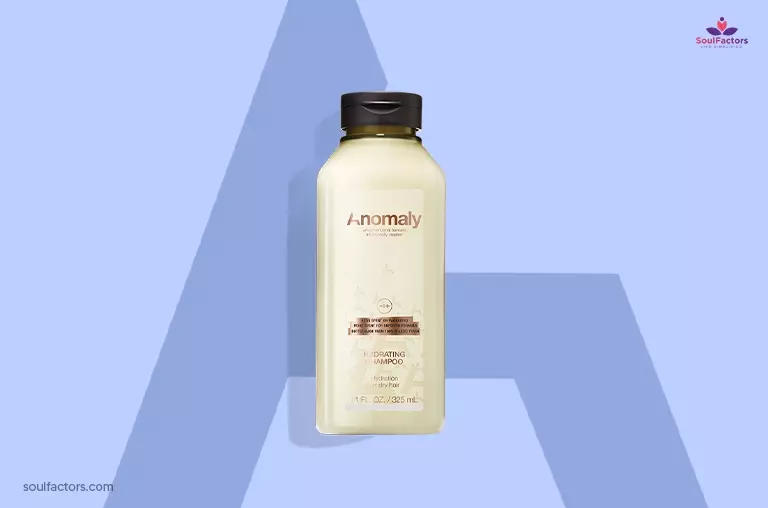 Anomaly Haircare Leave-In Conditioner Review
A lightweight and creamy conditioner that has a moose-like consistency. The product blends well, making it easy to use to nourish the hair strands. The leave-in conditioner has some very enriching ingredients like murumuru butter, moringa seed oil, avocado oil, sunflower seed oil, and panthenol. I personally find the fragrance of the conditioner so pleasant, it has a very fresh citrus smell.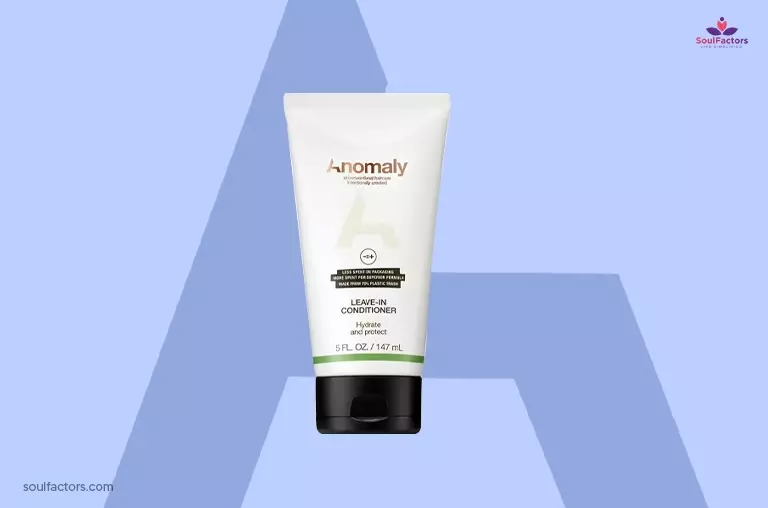 The conditioner will work great on damaged and dry hair. Skip applying the products on the roots as it could clog the hair follicles, the conditioner works well as a post-shampoo ritual for smooth silky hair.
Anomaly Haircare Smoothing Conditioner Review
As the name suggests, the conditioner works great for rough and dry hair. It helps by soothing the strands. The condition is quite thick, therefore if you have oily weighing down hair, I recommend you skip this conditioner. It has a strong jasmine fragrance which is not my favorite. I recommend using this shampoo during dry weather and skipping it when it's humid.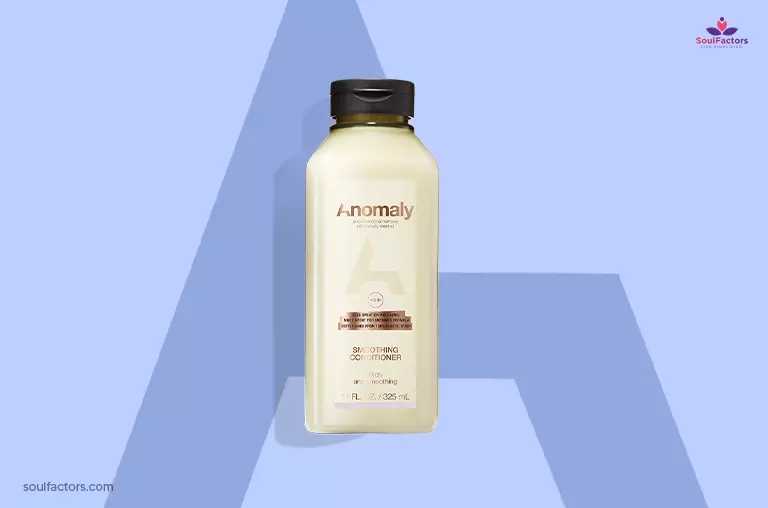 Anomaly Haircare Dry Shampoo Review
This product is one of the most loved products from Anomaly Haircare. The best part of this shampoo is that there is zero white dust. It instantly makes the hair bouncy, lightweight, and fresh. Do not expect this shampoo to give your hair dramatic extreme volume, but if you are someone who loves naturally bouncy-looking hair you will love the dry shampoo.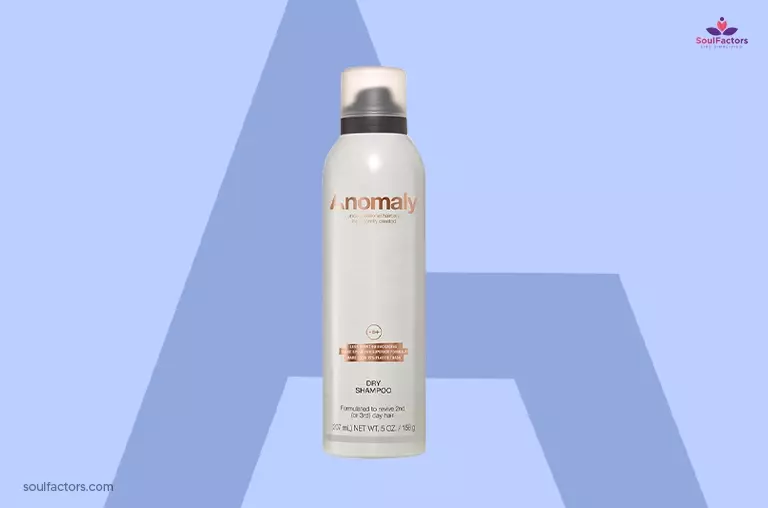 Anomaly Haircare Hair & Scalp Oil For Dry & Irritated Scalp Review
With a blend of almond and rosehip oils, this easy-absorbing oil from Anomaly Haircare is perfect for a good post-shampoo oil massage. This oil has Carthamus Tinctorius (Safflower) Seed Oil(2), Sweet Almond oil, olive oil, and rosehip oil. The packaging with the applicator makes this oil very easy to use.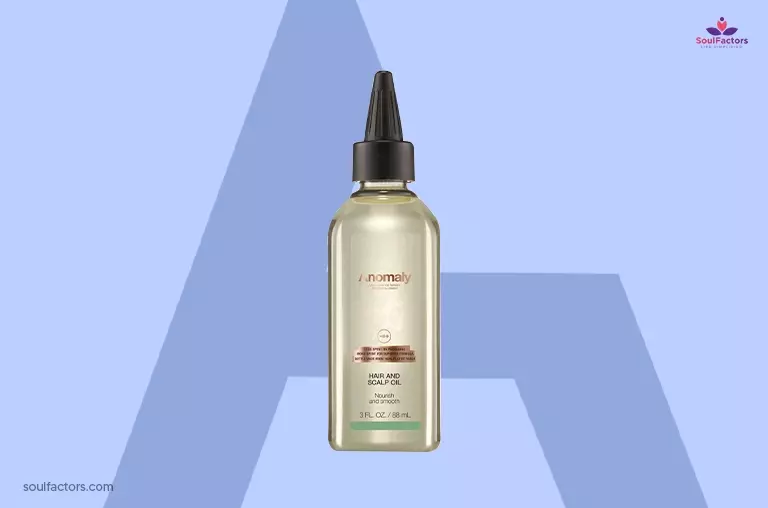 Note: Priyanka's personal hair care entails using hair & scalp oil for a good scalp massage and following up with the clarifying shampoo.
All the products are affordable, travel-friendly, and easily available. To understand Anomaly Haircare better for this Anomaly Haircare review, I took a closer look at the ingredient list, here is what we found:
In general, I was surprised to see that every product has around 20 ingredients in them. Personally, I think the shorter the ingredient list the better. But then again more ingredients more benefits, here is what I came up with:
| | |
| --- | --- |
| Name of the Ingredient | Why is it used? |
| Aqua/Eau | Water is the base ingredient in most hair care, it's the same here. |
| Sodium C14-16 Olefin Sulfonate | The substance is derived from coconuts and is responsible for the foamy texture of the shampoo. |
| Cocamidopropyl Hydroxysultaine | Gives the shampoo a nice rich consistency, making it aesthetically pleasing. |
| Phenoxyethanol | Preservative is used as an alternative to parabens. |
| PEG | The thickening agent is petroleum-based, not a very impressive ingredient |
| Citric Acid | A great ingredient for controlling frizz. |
| Panthenol | Is a form of Vitamin B5, which is great for hair conditioning as well as moisturizing r. |
| Propylene Glycol | Though this component is great for moisture retention, in some people this ingredient could cause irritation |
| (Grapefruit) Fruit Officinalis (Rosemary) | Antioxidants |
| Cocamidopropyl Betaine | Surfactant |
| Cocamide MIPA | Viscosity-controlling agent. |
| Parfum | The fragrance is a big nono for sensitive hair |
| PEG-150 Distearate | Emulsifier and thickening agent |
| Sodium Lauroyl Sarcosinate | Plant-derived surfactant |
| Guar Hydroxypropyltrimonium Chloride | Helps with frizz control |
| Polyquaternium-7 | Helps in softening and detangling the hair |
| Ethylhexylglycerin | An anti-microbial agent which is also an emollient. |
| Sodium Gluconate | Is a safe alternative to EDTS |
| Citrus Grandis Extract | Conditioner |
| Rosmarinus Leaf Extract | Adds a natural aroma to the hair |
Pros And Cons Of Anomaly Haircare Brand
The Pros
I personally loved the simple and thoughtful packaging. I would always pick a product that's worth investing in rather than picking a product that is useless but has cute packaging. So the size and packaging are worth it for me.
Made from recycled plastic, 100% eco-friendly.
Free from SLS, parabens, silicones, and mineral oils.
Though I am not a big lover of fragrance, the mild fragrance of the Anomaly Haircare range is not irritating at all, and in fact, gives you that luxurious spa day feeling.
The cons
This is not exactly a con, but the absence of silicones in the shampoo might hinder it giving the instant silky and shiny effect which some of the commercial shampoos would give, this could be a turn-off to some people.
The fact that they included fragrance in even the gentle shampoo is a big NO for me. Gentle shampoo is for the sensitive scalp the fact that they added fragrance to it is a total deal breaker.
While comparing the ingredient list of the products on Anomaly Haircare's office website and other shopping sites, I found that the website has given a very vague almost misleading ingredient list mentioning only the good and natural parts. Transparency in skin care and hair care from brands is the new trend and something we need in 2023. So that is not cool at all.
Final Verdict
In this Anomaly Haircare review, we found that Anomaly Haircare is one of the best options out there if you are someone who is very environmentally conscious and on a budget. The brand provides chemical-free products at an affordable price which is rare in haircare. The website has not clearly mentioned all the ingredients and has skipped the part where PEG is a part of the ingredients which I think is not very nice for such a big brand as it could mislead customers.
On the other hand the products are all sulfate and paraben free, and the formulation is quite impressive too. The range is priced affordably and the packaging is very convenient overall. It makes me feel good to know that they are made from 70% to 100% recycled plastic.
The brand is definitely impressive and I think Mrs. Priyanks Chopra Jonas did make a mark in the haircare line with Anomaly Haircare Haircare. With time the brand might come with more impressive ideas and formulations which I am eagerly looking forward to. I would like to conclude by saying that Anomaly Haircare Haircare is a brand created for all kinds of customers and did not just cater to a certain group by making its products affordable. Hope you found this Anomaly Haircare review useful!
Have you tried Anomaly Haircare? I would love to know about your experience with the brand, feel free to share!