Do you want to know the difference between BB cream Vs. CC cream? Here we are to help you! We all love to have the nicest skin possible. But it's not always that simple all the time. Skin concerns like acne, discoloration, hyperpigmentation, blackheads, or even a plain tan can make our skin look awful.
Don't worry! Foundations here for your rescue! Now you can skip the whole foundation makeup regimen and use BB or CC cream to keep your appearance simple.
BB Cream Vs. CC Cream: How to Choose the Right One?
Whether you're a seasoned expert or someone new to the idea of makeup, you must be aware of the terms BB and CC creams, thanks to the fairness ads. But what's the difference between the two? No idea? Let us help you. Here in this blog, we'll go over the differences between BB cream Vs. CC cream in great detail, right from choosing the right one and applying it in the right way. Read on!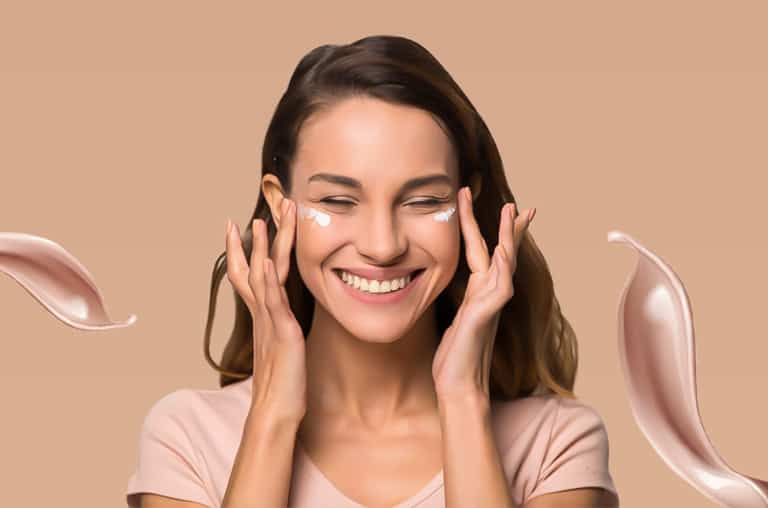 What Is BB Cream?
Let's start with the BB cream. BB cream is an abbreviation for Beauty Balm or Blemish Balm and is essentially an all-purpose moisturizer. A BB cream is a primer, foundation, moisturizer, and sunscreen all in one!
Therefore, choose a high-quality BB cream if your goal is to achieve a natural makeup appearance while moisturizing and protecting your skin.
Why Should You Go

f

or BB Cream?
Among BB cream Vs. CC cream – there are several reasons why you should use a BB cream. This beauty balm combines the benefits of cosmetics and skincare into a single lightweight product. They're the ideal choice if you're looking for coverage to level out your skin tone, conceal blemishes, and achieve a dewy shine without the heavy feel or cakey appearance associated with the foundation. In terms of skincare advantages, several BB creams include humectants(1), ceramides, essential fatty acids, antioxidants, and even SPF.
What Is CC Cream?
Now, the CC cream. CC cream refers to a color correcting or complexion correcting cream. As the name implies, it aids in correcting discoloration caused by redness, dullness, acne scars, and dark circles. It is also a lightweight product but gives greater coverage than a BB cream.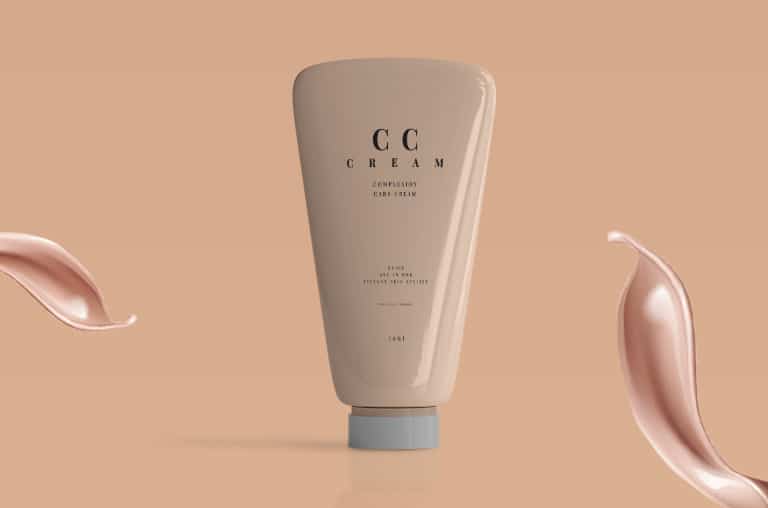 These are suitable for all skin types and problems and are ideal if you want a natural appearance but want a bit more coverage than a BB cream.
Why Should You Go for CC Cream?
CC creams, once again, provide more than simply covering; they also provide extra skincare advantages (like hydration and sun protection). They tend to give your complexion a more finished appearance than a BB cream does, but they have a more natural appearance than most foundations.
Now you've got an idea about what a BB cream and CC cream is, it's time to compare BB cream Vs. CC cream in terms of how it can help you look like a diva.
BB Cream Vs. CC Cream
One of the most notable distinctions between BB Cream Vs. CC cream is that, while a BB cream provides light coverage (2) and other skincare advantages, a CC cream also contains color-correcting ingredients. It is mainly intended to assist in correcting the color of redness, dark patches, or pale skin and is intended to be used under a foundation.
By comparison, BB creams are beneficial when you want some coverage along with increased sun protection and hydration without seeming like you're wearing makeup.
BB and CC creams are distinct from tinted moisturizers, a kind of lightweight face lotion with a hint of color.
What Do I Apply First?
Like any skincare or makeup regime, it is important that you follow the right order in which you apply skincare products. This will ensure that your application lasts a long period. Before beginning, you'll want to ensure that your skin is prepped. You may choose to apply a primer. Additionally, you may prepare your skin with a moisturizer. Moisturizer functions similarly to a primer for the face. BB cream does not need a primer, so you may use your BB cream alone to apply both BB and CC Cream.
Following that, apply the CC cream to any problem areas of your skin that need color correction or concealment. Additionally, you may use your CC cream all over your face. However, most individuals apply their CC cream to their problem areas. Similar to how you apply concealer. You may use your fingers or a cosmetic brush or sponge to apply CC cream.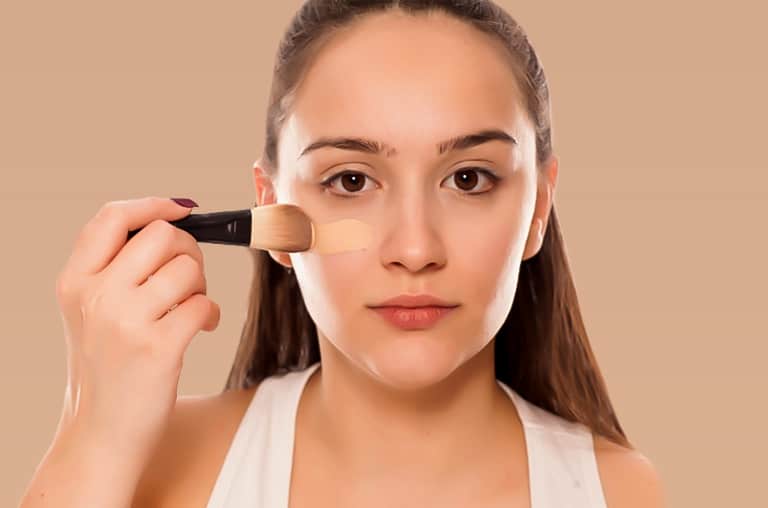 If you need more makeup coverage than your BB cream provides, you may use a foundation product that provides more coverage to your face. A foundation applied over the CC cream and BB cream will assist if you have more skin discoloration or blemishes to conceal.
You may also use a concealer product on problem areas if you feel that the other products are not sufficiently concealing them. You can use a beauty sponge to ensure that everything is thoroughly blended and does not seem cakey. However, you may not want concealer if you believe the CC cream is enough to level out your other problem areas.
BB cream Vs. CC cream: According

t

o Skin Type
We are pretty sure you've heard about all the buzz around various types of skin. Always use the products that fit your skin. What works for your friend may not work for you.
CC cream is recommended for oily skin types. It's less prone to slip and slide on your skin due to its matte feel. On the other side, BB cream may be too emollient for your requirements.
Similarly, if you have acne-prone skin, try a CC cream. Its lightweight texture helps prevent breakouts.
Because BB creams often include moisturizing ingredients, they are ideal for dry skin.
BB Cream Vs. CC Cream Vs. Foundation
Now you've become an expert in BB cream and CC cream, we are going to see how a basic foundation differs from them.
Foundation
Generally, foundations are utilized to provide complete covering. It has a thicker consistency than BB and CC creams and offers enough coverage to conceal skin flaws.
It assists in evening out the skin tone. Foundations come in various colors to complement any skin tone. We may customize them according to skin color, which is not always possible with other products. You can also customize the finish and coverage of your foundation.
BB Cream
Whether you call it a beauty balm or a blemish balm, a BB cream is the same thing. Using this product helps to level out the skin tone and diminish the appearance of any blemishes.
It creates an appearance of natural light coverage. BB creams are often formulated with skin-protecting elements that shield the skin from environmental aggressors.
Available in fewer hues than foundations, they often provide sunscreen and multivitamin benefits. The coverage is comparable to that of a tinted moisturizer or foundation. Apply a little amount to the nose, forehead, cheeks, and chin with your fingertips and mix. Be aware, though, that it may not conceal all of your flaws completely.
CC Cream
On the other hand, CC cream has a softer texture than BB cream.
It does, however, give more coverage than BB cream since it conceals pigmentation, redness, and skin blemishes. Therefore, CC cream is an option if you have skin troubles and want coverage.
Underneath your foundation, you may use the same application method for the CC creams as you would for your regular BB creams, but instead of concentrating on your whole face, you target the trouble spots. It is better suited to people who like their skin to have more color correction and balance. In addition, these lotions provide anti-aging and hydrating effects.
BB Cream Vs. CC Cream Vs. Tinted Moisturizer
So, what about a tinted moisturizer, which has become a trendsetter in the makeup world? Tinted moisturizers, in addition to providing a light layer of coverage, can also help to even out the complexion and reduce the appearance of pores and fine lines.
Tinted moisturizers (3) are often confused with BB creams. While tinted moisturizers provide just a bit of coverage, BB creams also provide skincare advantages such as sun protection, hydration, and shine control, depending on the formula used. Despite their emollient characteristics, certain tinted moisturizers are heavier than BB and CC creams.
Frequently Asked Questions
Is BB And CC Cream the same?
No, BB cream is a moisturizing cosmetic product that is especially beneficial for dry skin. It's similar to a tinted moisturizer but has additional skincare ingredients such as brighteners and mineral SPF. On the other hand, CC cream provides greater coverage than BB cream, and it is lighter and matte, ideal for oily and acne-prone skin. The majority of CC creams include mineral sunscreen and have anti-aging benefits.
Is CC Cream Bad For Your Skin?
When choosing a skincare product, it's important to consider your expectations and intended usage. CC cream is an excellent alternative for light coverage and SPF protection for those who dislike heavy makeup. However, it will not permanently repair or alter the look of your skin.
Can I Use BB And CC Cream Together?
You may combine the two products if you choose. However, it is dependent on your skin type as to whether combining the two is the best choice for your skin and cosmetic requirements. There is no need for a CC cream if you currently use a BB cream for light coverage and don't have any breakouts or wrinkles. It is entirely dependent on your own choices, though. If you're using a CC cream, you may want to use a foundation product that provides a higher level of coverage than a BB cream does. CC cream is often used by someone who requires or prefers a higher level of foundation coverage.
The Bottom Line
Now you know our verdict on BB cream Vs. CC cream. Both BB cream and CC cream can be an amazing makeup pick, especially if you are someone who likes to wear minimalistic yet elegant makeup. All you have to do is understand which fits you better and how to wear it.
"Beauty is power, and makeup is something that really enhances that; it's a woman's secret." – Charlotte Tilbury