Does your current skincare routine for oily skin clear up your oily skin concerns, say acne breakouts and shiny skin? If not, you need an indulgent daily skincare routine for oily skin to refine those skin issues. Luckily, you only have to follow a 5-step skincare routine in the morning and evening to turn those concerns into less of a problem. Result: clear, shine-free, and healthy skin!
Ahead, find a minimalistic skincare routine and products with the best formulations to balance out oily skin types. You won't have to control the excess oil with blotting papers anymore!
Daily Skincare Routine for Oily Skin to Keep the Greasiness Away!
What is your everyday skincare(1) routine for oily skin? Is it just washing your face with a bar soap until it washes away the excess oil from your skin? Or does it include products that are formulated for oily skin?
Either way, you have to follow a regular step-by-step skincare routine for oily skin for visible changes. Because it is extremely difficult to take care of oily skin, especially if your skin suffers from acne breakouts.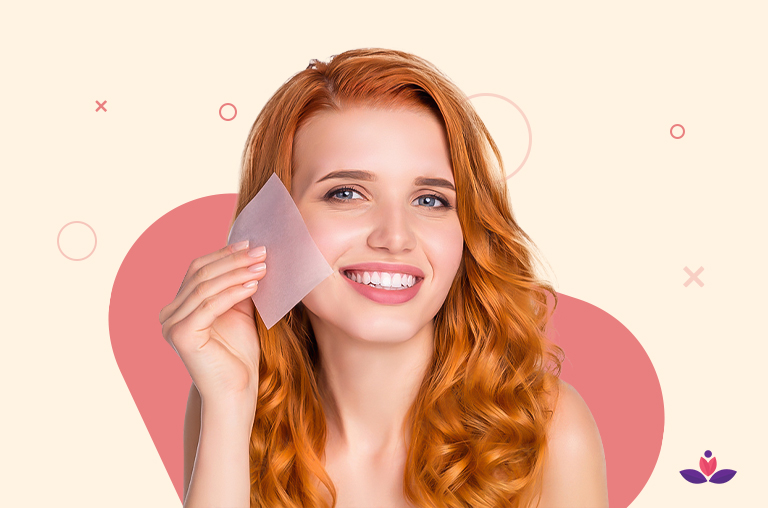 You have to balance the oil production without any disruption on the dermis barrier while keeping your skin hydrated. While you cannot balance out oily skin overnight, you can make your skin produce less oil and be less reactive if you follow the 4-step skincare routine mapped below.
Additionally, you need to understand that oily skin is what you are born with, which means it takes time to correct and balance the oiliness while controlling the shine and greasiness. For that, you need to be patient and consistent while following this skincare routine for oily skin(2).
What Are the Causes of Oily Skin?
The reason for excess oil on the skin is the overproduction of sebum from the sebaceous glands of the dermis. Though sebum keeps the skin hydrated and healthy, hyperactivity overfills your pores and enlarges them as a result.
Then, the sebum mixes with bacteria and dirt, especially when you fail to wash and clean your face properly. The result of clogged pores is acne and pimples. In addition, dead skin cells get trapped in the pores, forming whiteheads and blackheads.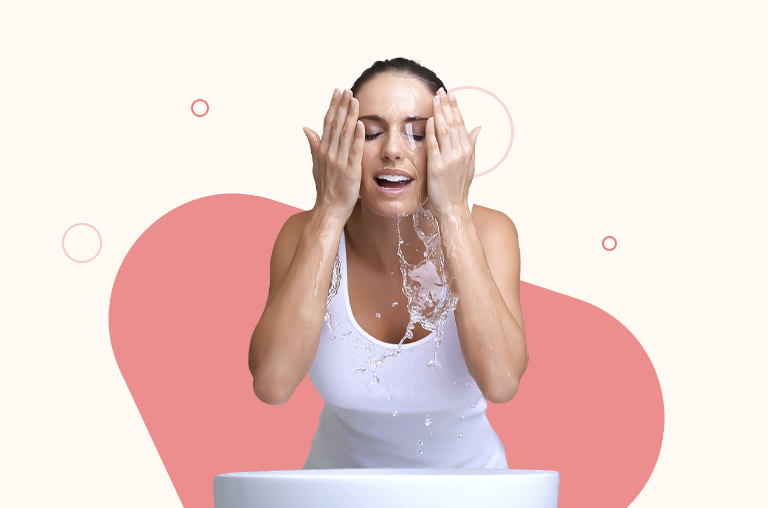 Now, why do your sebaceous glands produce excess oil? Several elements factor into the amount of oil your skin produces. It could be genetics as skin types tend to run in families, age, current skincare routine (harsh and over-drying products), large pores, and even climate. To correct and balance the excess oil production these factors cause, follow the 5-steps skincare routine!
Step-By-Step Skincare Routine To Follow
Oily skin does not make your skin look fresh. To keep the greasiness in check, you have to use the right products right for your skin(3). When you bag them, all that is left to do is follow this best daily skincare routine for oily skin!
Note: the recommended products below may or may not work for your oily skin.
Morning daily skincare routine for oily skin
Cleanser
Always start your day with a daily cleanser to wash your face to remove excess oil, dirt, or impurities built up overnight. You do not want to give bacteria and dirt to linger any longer on your skin to prevent breakouts.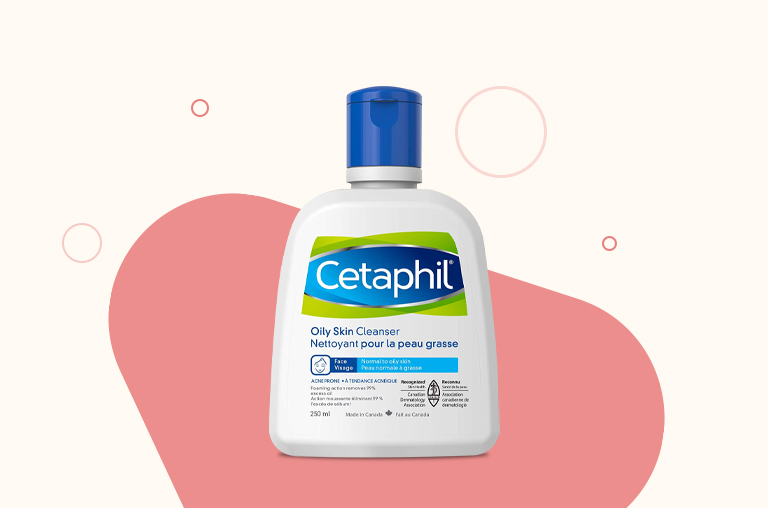 Choose any mild, water-soluble daily cleanser for oily skin that will cut the oil without over-drying your skin. You can also choose a gel or foam cleanser that is free of sulfates to cleanse thoroughly. Stay away from harsh ingredients.
Toner – daily skincare routine for oily skin
Once your face is clean and free from excess oil, dirt, and impurities, follow with an alcohol-free toner to normalize your skin's pH level. It also ensures that every last trace of debris is washed from your face.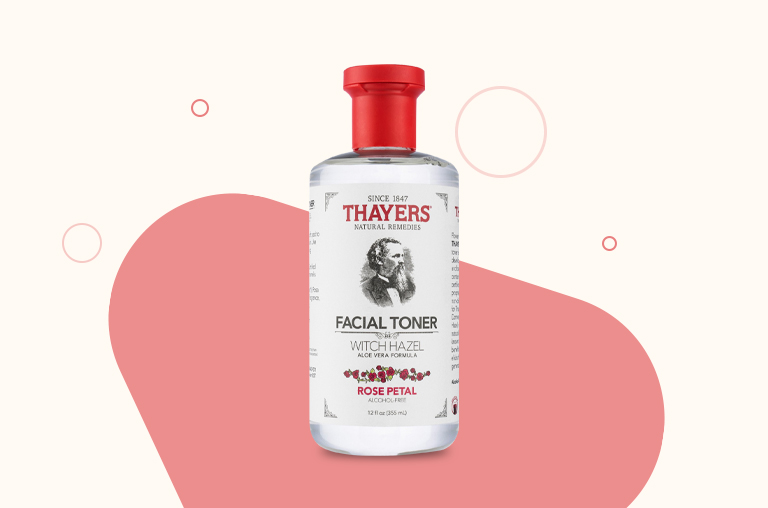 In addition, it can help shrink the appearance of pores. Now, with evenly toned skin, you can move to the next step.
Serum
This is an optional but beneficial step. You can add any serum with alpha-hydroxy acids or beta-hydroxy acids to further reduce the appearance of large pores.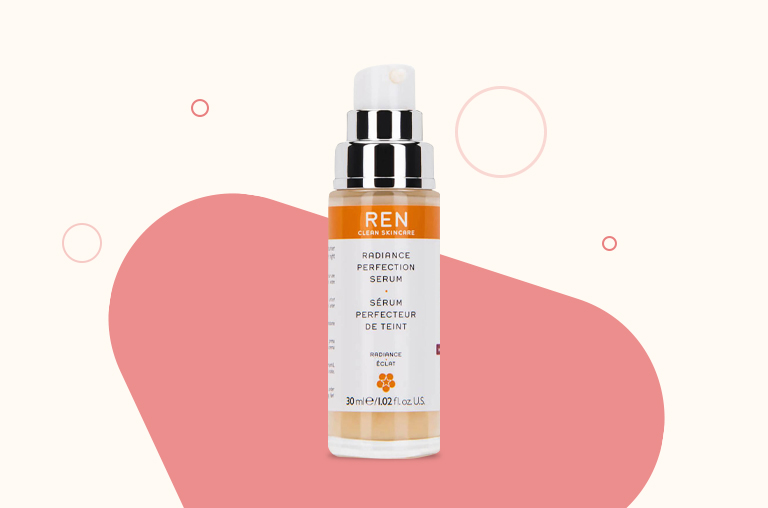 Some serums brighten dull spots as well. If you have acne-prone skin, you can choose a serum with tea tree oil or salicylic acid to help with acne.
Moisturizer – daily skincare routine for oily skin
An essential but often skipped step in any but especially oily skincare routine. Contrary to common belief, oily skin needs hydration. When you strip your skin of all its natural oil, your skin produces excess oil to compensate for the loss.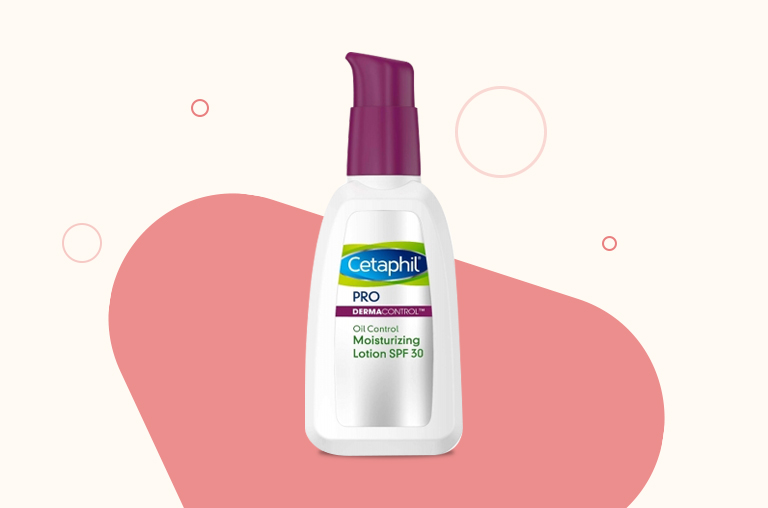 So, skipping this step will backfire. Choose a lightweight, oil-free, non-comedogenic moisturizer with humectants to keep your skin hydrated while preventing clogging of your pores.
Sunscreen
For your final step, slather your skin with sunscreen —before putting on makeup— to protect your skin from harmful UV rays.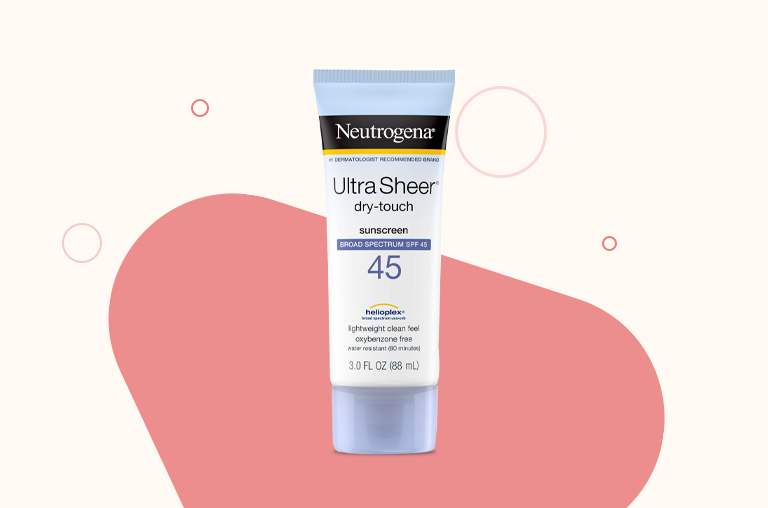 Reach for oil-free sunscreen with active ingredients like zinc oxide or titanium dioxide or antioxidants.
Evening daily skincare routine for oily skin
Cleanser
You should always remove your makeup before bed. What's better than a cleanser to remove makeup residue at the end of a tiring day.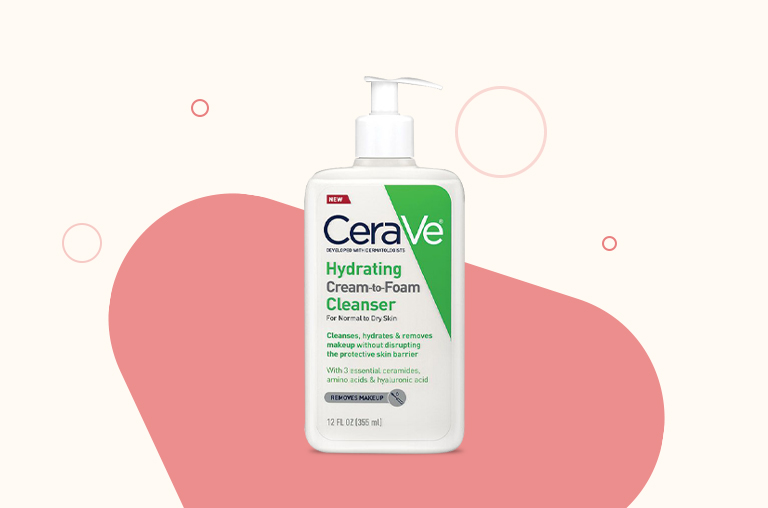 But even if you don't wear makeup, use a light, water-based cleanser every evening. In addition to makeup, you can remove excess oil, SPF, and dirt from your face. Do not use alcohol-based cleansers, especially if you have acne-prone skin.
Toner – daily skincare routine for oily skin
Just like in the morning, follow a cleanser with a toner to balance your skin's pH level, refine pores, and retain the right amount of moisture.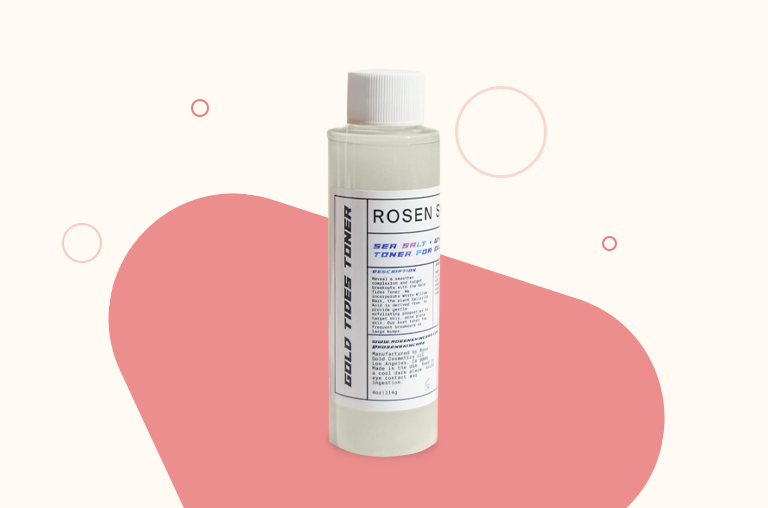 You can choose a light, non-greasy toner with AHAs, BHAs, or witch hazel to treat and prevent acne.
Moisturizer
Moisturizing your oily skin at night is also essential as your skin repairs itself during sleep. So, include this step in your daily skincare routine for oily skin.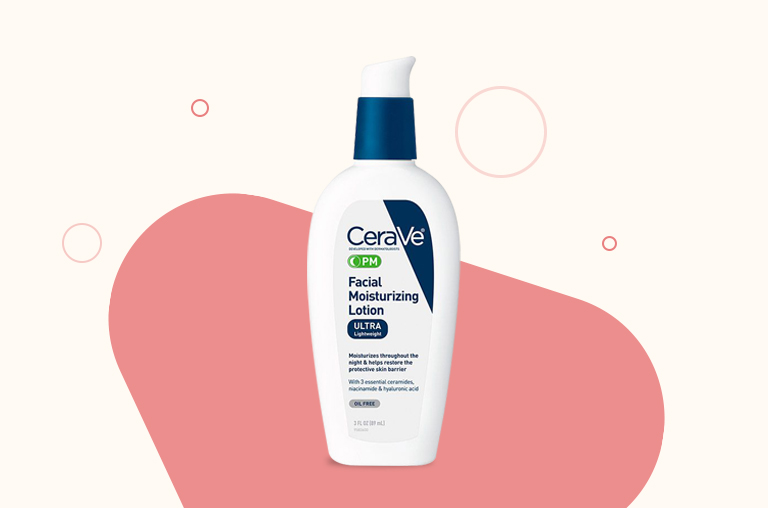 Reach for a lightweight, oil-free formula that easily absorbs into your skin. Certain ingredients that are especially helpful for oily skin are a great plus too!
Retinol Serum – daily skincare routine for oily skin
Retinol is a brilliant addition to your evening skincare routine. With continued use, it helps oily skin with large pores. It also helps fight acne and signs of aging.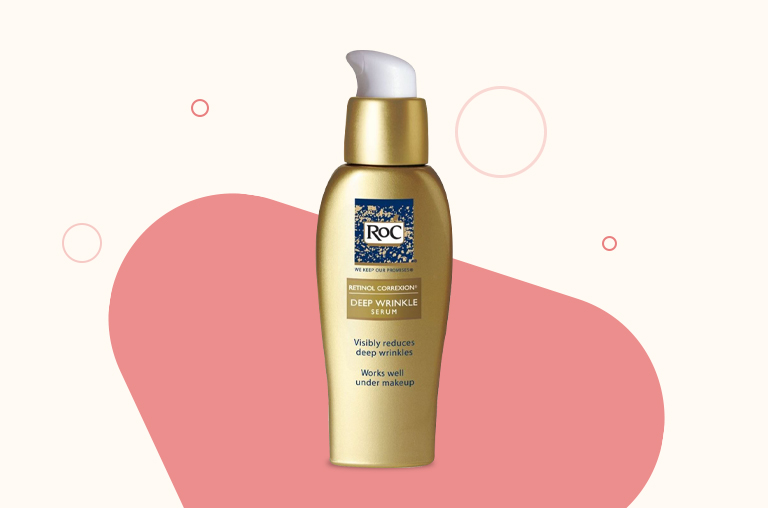 As retinol is a powerful ingredient, it is always better to start off slowly with a low dosage and build up as your skin builds up a tolerance.
Eye Cream
As your final step in your evening routine, add a hydrating eye cream to nourish the delicate area around your eyes. Some eye creams treat and prevent dark circles as well.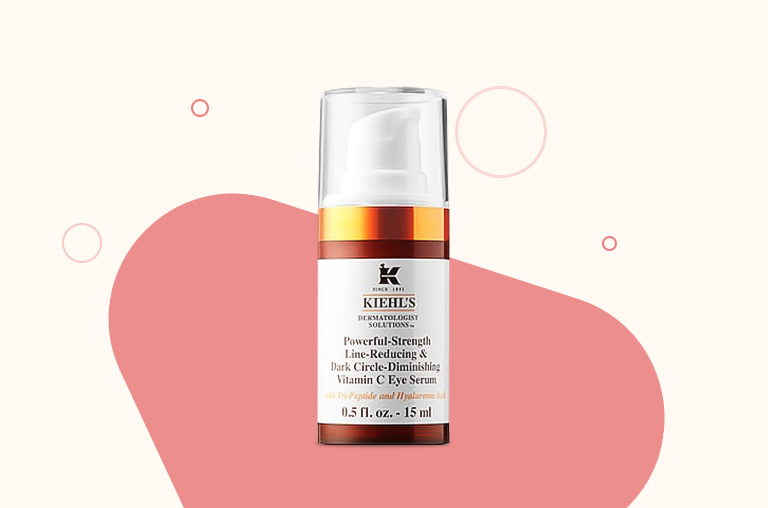 Oily Skincare Tips
Avoid using harsh or over-drying products —alcohol, astringents, and other irritating ingredients
Make use of homemade face packs and home remedies for oily skin
Always wear sunscreen when you go out in the sun
Do not forget to remove your makeup before sleeping
Choose your skin care products wisely
Wash your face three times a day
Take a shower after exercise
Exfoliate at least once a week
Use charcoal or clay mask
Make changes to your diet
Final Thoughts
Not many with oily skin follow these steps. It could be because they don't know about the benefits or simply are too lazy to take the effort to stick to a regular routine. Either way, you cannot fight oily skin without the right skincare routine for oily skin. The above 5-steps best daily skincare routine designed for oily skin can help balance the sebum production and fight clogged pores and acne. But only if you decide to stick to them for continued use.