When it comes to skincare, finding the perfect body scrub is like discovering a hidden gem. The right body scrub can transform your skin, leaving it refreshed, rejuvenated, and radiant. In this comprehensive guide, we'll explore the best body scrubs available in the USA. Whether you're looking for a solution for your oily skin or want relief from hyperpigmentation, we've got you covered.
What Is A Body Scrub And How To Pick The Best Body Scrub?
A body scrub is a powerful product in your arsenal that you can use to exfoliate the skin.
Think of exfoliation as giving your skin a refresh button. It's a process that gets rid of old and dead skin cells from the top layer of your skin. Of course, your skin is supposed to renew itself naturally every 28 to 30 days. However, it is also possible that the old layer of your skin doesn't go away completely, leaving your pores clogged and skin flaky. Exfoliation is another important step in a skincare routine not to be avoided. Regular exfoliation helps to get rid of stubborn dead skin cells to reveal smoother and healthier skin.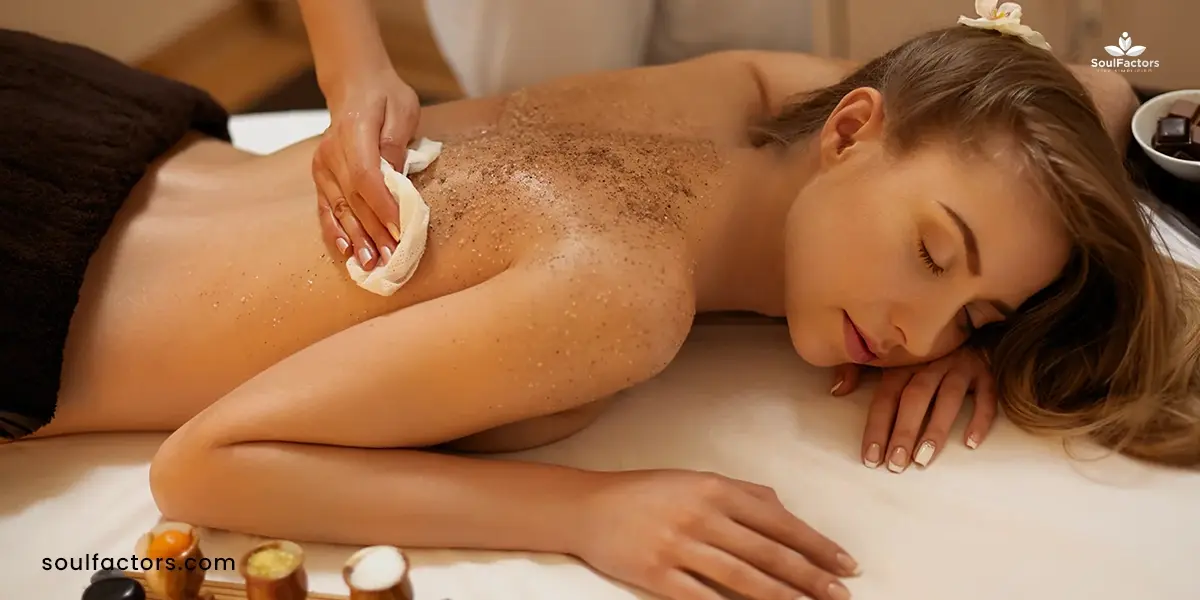 If the search for the best body scrub keeps you up at night, you are not alone. Given the flood of options available in the market, it can be a task to pick one that is suited to your needs. In ancient times, women turned to natural substances for body scrubs. Some popular ones include crushed seashells, sand, pumice stones, and even mixtures of honey and ground grains.
Types Of Body Scrubs
Today, there are two types of body scrubs available:
Physical Scrubs
A physical scrub, also known as a physical exfoliant, is a skincare product that uses abrasive particles physically slough away dead skin cells from the surface of the skin. These abrasive particles are usually materials such as sugar, salt, crushed nut shells, or synthetic microbeads, and they are made available in the form of a gel, cream, or lotion.
You need to apply the physical scrub on your wet skin and then gently massage it in a circular motion. The particles help to slough off dead skin cells, leaving your skin feeling smoother. Over time, this can improve your skin texture and give you a healthy, glowing complexion.
But are physical scrubs the best body scrubs? The jury is out as excessive scrubbing can potentially irritate the skin. Some particles can be harsher than the rest. Moreover, physical scrubbing if done without following proper precautions can also result in scarring and skin damage.
Chemical Scrubs
A chemical scrub is exactly what it sounds like. It is a super-smart exfoliator loaded with special chemicals. These chemicals gently loosen up and remove dead skin cells, leaving your skin feeling fresh and smooth.
For most dermatologists, chemical scrubs rank on the list of best body scrubs. This is because they usually contain ingredients like alpha hydroxy acids (AHAs), beta hydroxy acids (BHAs), glycolic acid, salicylic acid, lactic acid, or fruit enzymes. These substances dissolve on wet skin and loosen the bonds that glue the dead skin cells. They do a much better job of getting rid of the dead skin cells without irritating or causing micro tears in your skin.
How To Pick The Best Body Scrub?
Picking the right body scrub can make or break your skincare routine. Here are some key considerations to be mindful of when selecting the best exfoliating scrub for your body: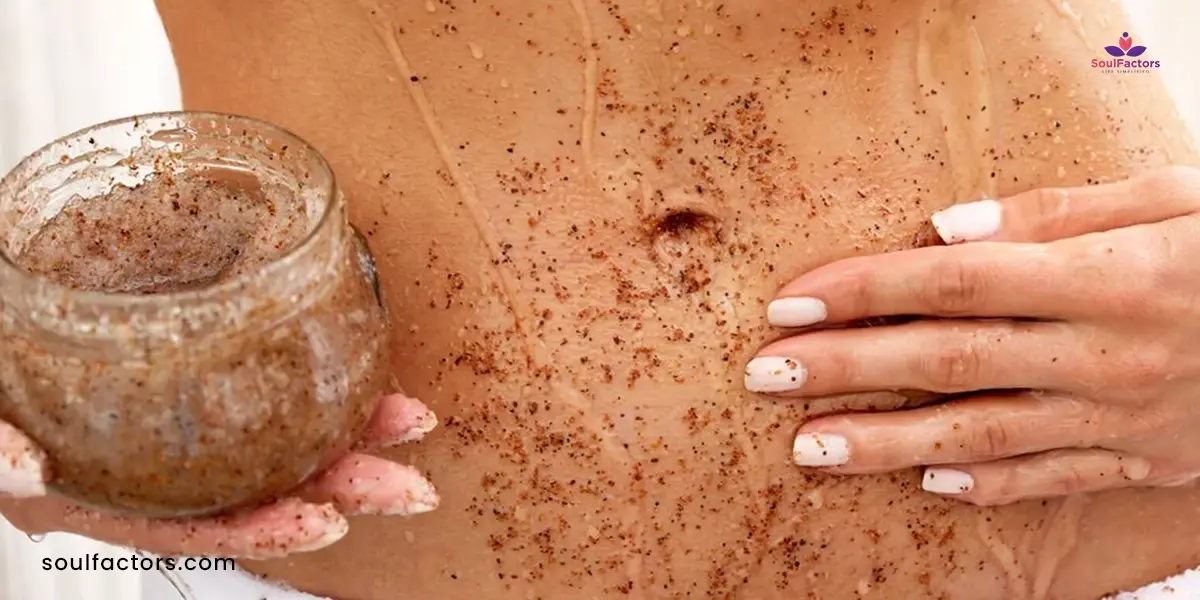 Don't Ignore Your Skin Type
There is no one-size-fits-all when it comes to body scrubs. The best exfoliating body scrub for you largely depends on the type of skin you have. Do you have extremely sensitive skin? In that case, the best body scrub is one that is gentle, containing finer exfoliating particles. For oily or acne-prone skin, scrubs enriched with salicylic acid work wonders as they can unclog the pores easily. If you have dry skin types, the best exfoliating scrub for the body is one that contains moisturizing ingredients like shea butter or coconut oil.
Look For Exfoliating Agents
Different body scrubs utilize various exfoliating agents. Some use sugar or salt granules, while others rely on crushed nut shells or synthetic microbeads. The best body scrub to remove dead skin must contain the right exfoliating agents. It should be effective but gentle on your skin. So don't forget to read the ingredient list. Try to go for scrubs with chemical agents instead of physical ones if you want to prevent irritation.
Fragrance in skin care products is not everyone's cup of tea. Some people love it as it provides them a luxurious experience. Others detest it because it irritates the skin. Read the ingredient list to check whether your body scrub contains fragrance. If you have sensitive skin, the best body exfoliating scrub for you will be a fragrance-free option to avoid potential skin irritation. But if you are not bothered by fragrance and in fact want to have a spa-like experience, you can choose whatever fragrance you want.
Think About The Texture And Consistency
The way a body scrub feels on your skin is extremely important when you're exfoliating. If your skin is dry, the best body scrub for you would be a creamy one as they are moisturizing. On the other hand, the best exfoliating body scrub for oily skin will be a gel-based one. Don't shy away from experimenting with different textures to see what you like best.
The best body scrub shouldn't burn a hole in your pocket. Luckily, they are available in a wide price range. You can splurge or save with one of the many budget-friendly options available. Just because a scrub is priced higher doesn't mean it will turn out to be the best body exfoliating scrub. You can find something effective within your budget — so don't skip on researching your options.
Reviews from other users can help you a great deal to make a final decision. Read through as many reviews as you can, particularly from those who have a similar skin type or skin issues as yours. You can also crowdsource reviews through your social media handles to pick the best exfoliating scrub for your body.
Here's a curated list of best exfoliating scrub for body:
1. Best Body Scrub For Oily Skin
Nopalera Cactus Flower Exfoliant, Mandarina – Tangerine, Handmade Exfoliating Body And Face Scrub
This three-in-one marvel serves as a cleanser, exfoliant, and moisturizer, making it a versatile addition to your skincare routine. As you indulge in its subtle tangerine oil aroma, it cleanses, scrubs, and hydrates your skin — everything a scrub needs to be crowned as the best body scrub for oily skinned beauties.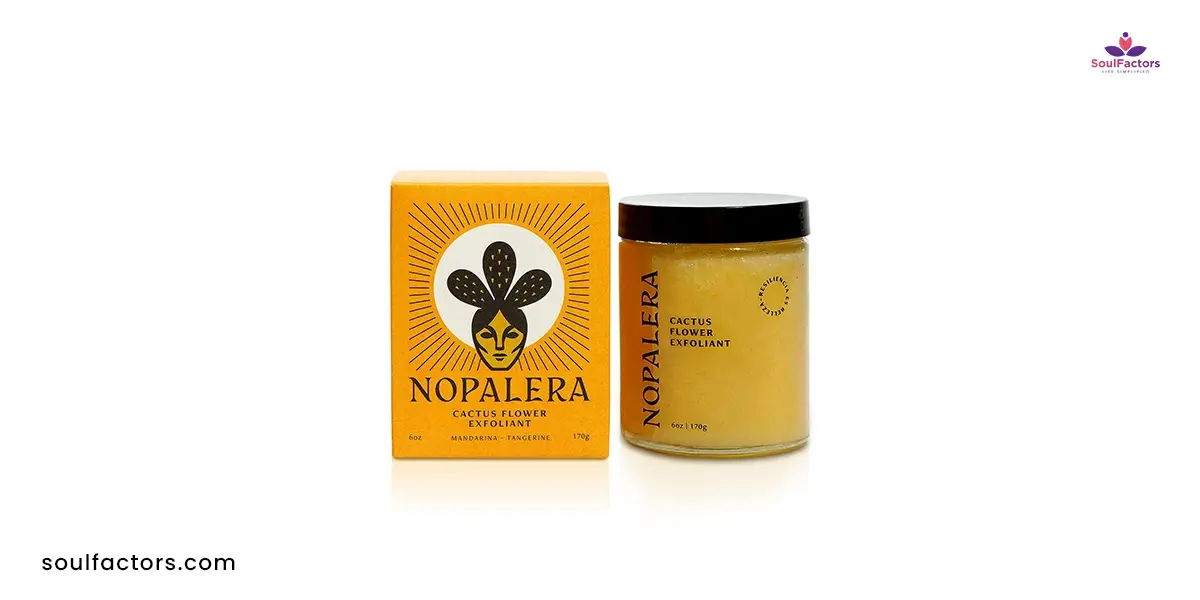 USD 32
It is also free from nasties like palm oil and synthetic dyes or colors. Bonus elements — this scrub also doesn't contain beeswax and is a cruelty free product.
Pros
No unpleasant irritation, making it perfect for sensitive skin
Exfoliates and moisturizes at the same time
Hydrating enough so you can skip applying lotion post shower
Great for getting rid of strawberry legs
Cons
some residual oiliness may linger after use. But nothing that can't be tackled with a thorough wash
Can be a little harsh on the face
2. Best Body Scrub For Glowing Skin
Neutrogena Body Clear Pink Grapefruit Acne Body Wash
One is spoiled for choices when looking for the best body scrub for that inner glow. But this one from Neutrogena features right on top for several reasons. This revitalizing cleanser containing salicylic acid works very well against breakouts. It also has grapefruit extract and vitamin C antioxidants to cleanse your skin from impurities. (1)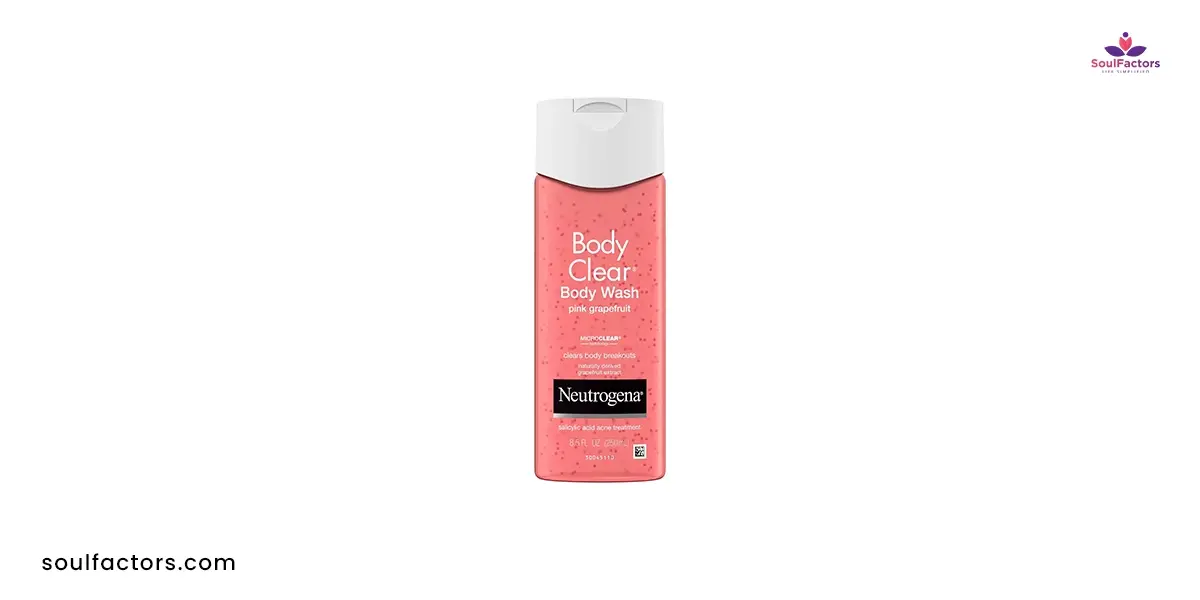 USD 8.29
Neutrogena's innovative Micro Clear technology takes action, gently shedding excess oil and dead skin cells to allow the potent product to work its magic and leave you with soft and glowing skin. At its price point, it is truly the best body scrub to remove dead skin.
Pros
Smells amazing
Exfoliates gently to prevent breakouts
No risk of clogging your pores
Doesn't dry out your skin
Cons
Some users report that the beads in the body scrub do not seem to dissolve
Not cruelty free
3. Best Body Scrub For Sensitive Skin
Necessaire The Body Exfoliator
This fragrance-free scrub contains a powerful combination — bamboo charcoal and pumice to scrub your skin physically, and glycolic, lactic, and salicylic acids, that work their chemical magic to get rid of dead skin and rough spots. The beads are not too rough, making it the best body scrub for sensitive skin. If fragrance doesn't irritate you, you can also try out the sandalwood and eucalyptus (2) variant.
USD 30
Pros
Offers the right amount of exfoliation for everyday use
Dual exfoliation with one product
Doesn't feel harsh but the light grains do an excellent job to exfoliate
Cons
The scrub has a somewhat liquid consistency
The fragrance can be overwhelming for some users
4. Best Body Scrub For Hyperpigmentation
Soft services Smoothing Gel Solution
Since regular scrubbing cannot do much for hyperpigmentation, this chemical one is the best body scrub out there to tackle the problem. This special gel-serum blend has lactic acid and urea for exfoliation that works very well for discolored areas like elbows and knees.
The gel also includes alpha hydroxy acid to remove dead skin cell buildup (3) and is loaded with comforting ingredients to combat skin irritation.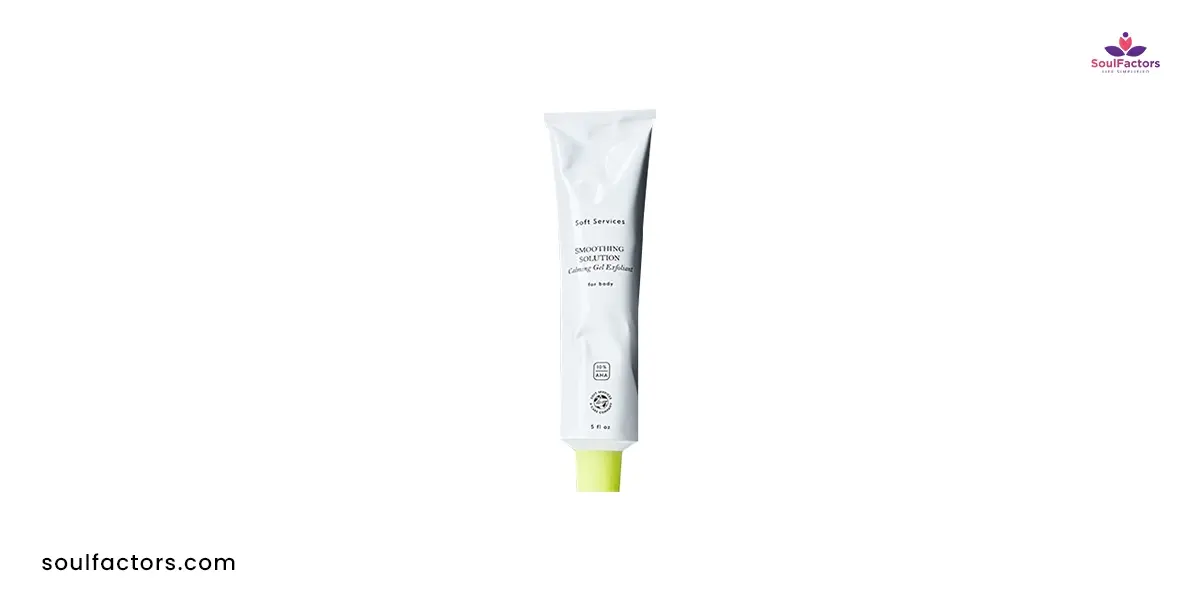 USD 34
Pros
Offers the right amount of exfoliation for everyday use
Dual exfoliation with one product
Doesn't feel harsh but the light grains do an excellent job to exfoliate
Cons
The scrub has a somewhat liquid consistency
The fragrance can be overwhelming for some users
5. Best Body Scrub To Remove Dead Skin
Bloomeffects Royal Tulip Petal Polish
On the hunt for the best body scrub to remove dead skin? Bloomeffects' Royal Tulip Petal Polish is what should adorn your bathroom shelf. It is full of good exfoliating stuff which makes it a treat for your skin: vitamin C, alpha hydroxy acids, scrubbing sea salt crystals, and hydrating hyaluronic acid.
As soon as you apply it to your wet skin, it turns into a creamy lather that's gentle on your skin. Chances of irritation afterwards are almost NIL. Enough sloughing away all the dead skin without being too harsh on your skin.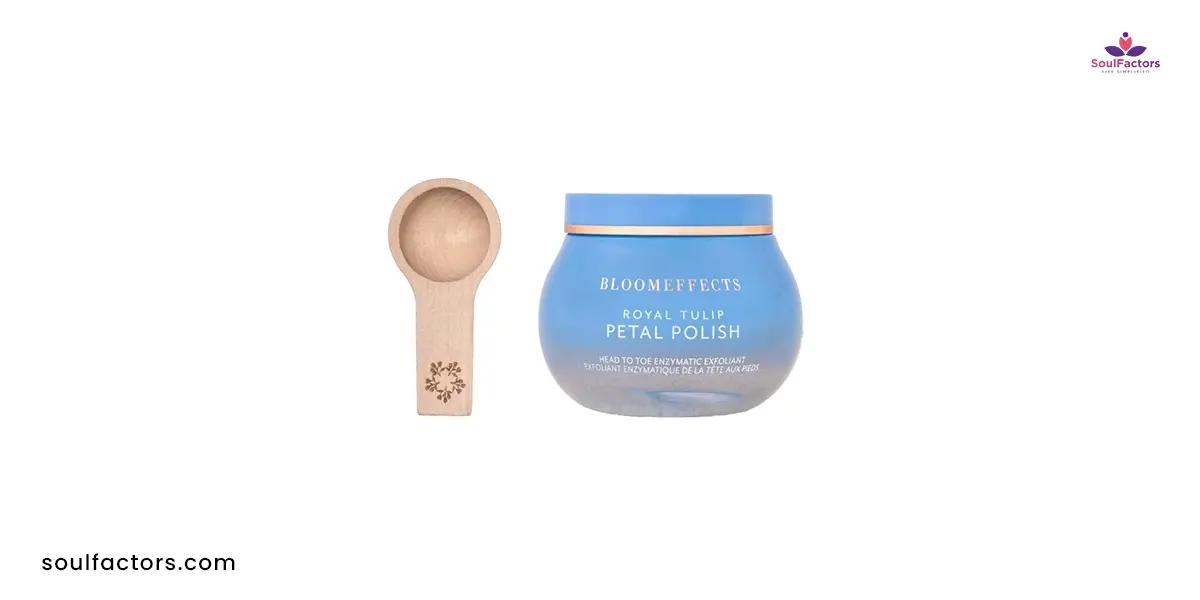 USD 49
Pros
Almost melts away leaving you with a lovely moisturized scented layer.
Dual exfoliation with one product
Doesn't feel harsh but the light grains do an excellent job to exfoliate
Cons
Packaging is a bit impractical and you cannot take out the scrub without a spoon
Quantity is less for the price
6. Best Body Scrub For Women
Paula's Choice Weightless Body Treatment 2% BHA
This special treatment is a dermatologist recommended body exfoliator for a good reason : it contains 2% salicylic acid and healthy plant extracts that are sans strong smell/fragrance. It works its magic by gently removing dead skin cells and leaves your skin softer, smoother, and free from bumps.
The pH level is between 3.5 and 3.9, exactly what dermatologists prefer. Right from the first time you use it, you can see your rough, dry skin and tough clogged pores disappear. With continued use, you can expect strong, soft, and super smooth skin. And icing on cake is that all Paula's Choice products are completely free of fragrance, don't irritate your skin, and are absolutely cruelty free.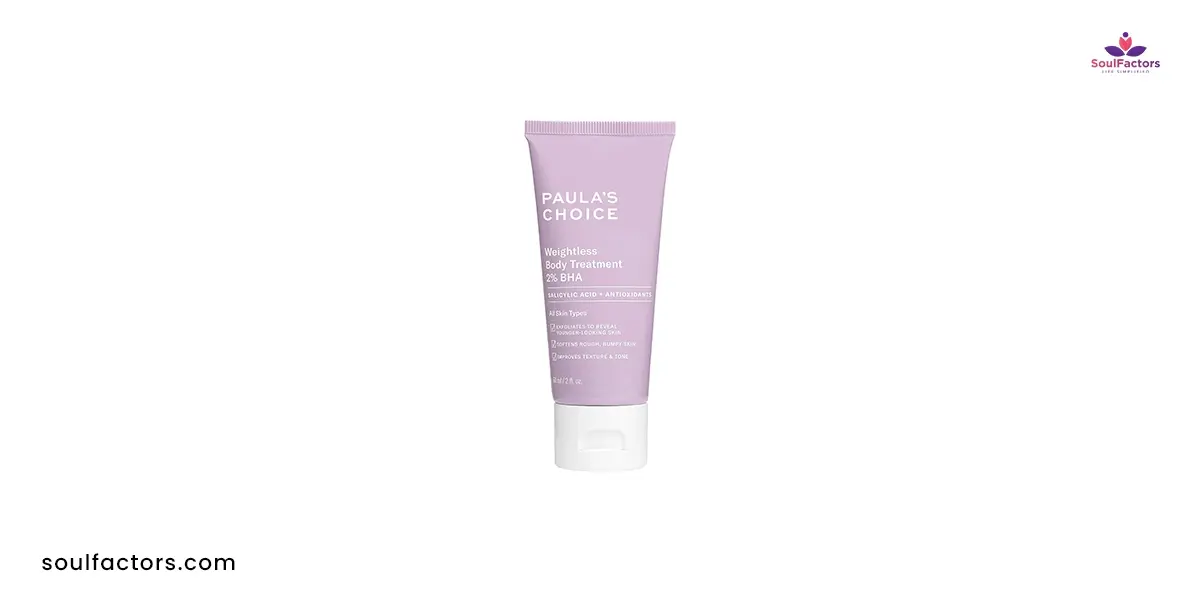 USD 12
Pros
A little goes a long way, preventing wastage
Absorbs into the skin without leaving a greasy layer
Helps to reduce the visible appearance of bumps and redness
Cons
Some may find the smell of chemicals bothersome
The texture is a bit runny
Wrapping up
Body skin needs more than cleansing, moisturizing, and sunscreen, just like face skin. It is very important to know the benefits of body exfoliation. Exfoliation removes obstinate dead skin cells for smoother, healthier skin. A body scrub is a physical cleanser made of salt or sugar that is used to get rid of dead skin cells.
The best body scrub is one that suits your skin and helps you achieve your skin goals. A hero product for one may turn out to be a complete flop for you.
Be prepared for a few hits and misses to find the ONE that works for your skin.
Happy scrubbing.