How many of you are tired of mixing foundations to get the desired shade only to fail and achieve a dull, ashy look in the end? Finding the perfect foundation for dusky skin is not a walk in the park. Walking through the drugstore aisles only to find rows of light shades that are almost identical can be frustrating. If you are lucky, which is seldom, you might find two of the darker shades at the back. I mean, how unfair is that?
Best Drugstore Foundations for Dusky Skin
It is both challenging and frustrating to find the best drugstore foundation for dusky skin. One which can actually enhance your mocha hues and caramel glow of various shades. So here I have come up with the best drugstore foundations for dusky skin to make your work of search a walk in the park. These foundations have a formula with a flattering and flawless finish that combats your skin tone seamlessly. All thanks to some of the beauty companies that have by 2023, introduced more foundations that perfectly work for darker skin tones. Scroll down to find some for you!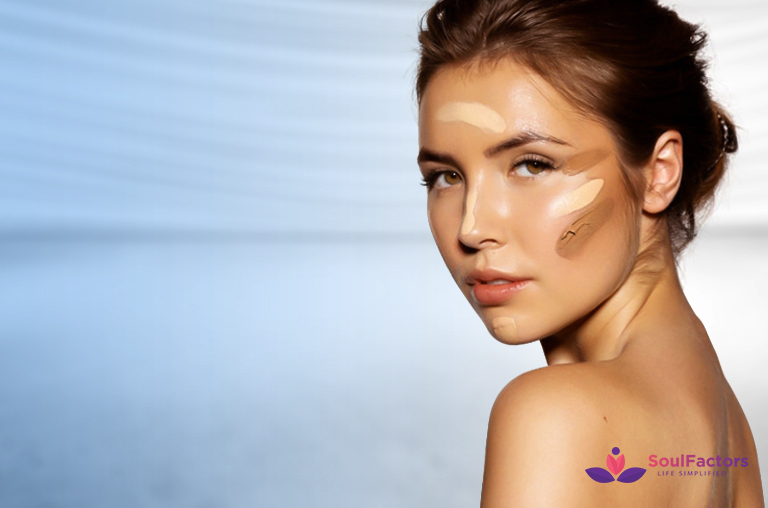 L'Oreal True Match Super-Blendable Foundation
Is there any need for sugar-coating for this one? Absolutely not.
L'Oreal True Match is a drugstore favorite foundation for dusky skin because of its many impressive rarities. It has a range of 45 different shades that match each person's unique skin tone including light to dark and warm, cool, and neutral undertones. This is the outstanding uniqueness of True Match. It doesn't stop right after matching the skin tone, instead, it goes beyond the skin tone to different undertones. The formula is super-hydrating and provides medium coverage without making you look cakey.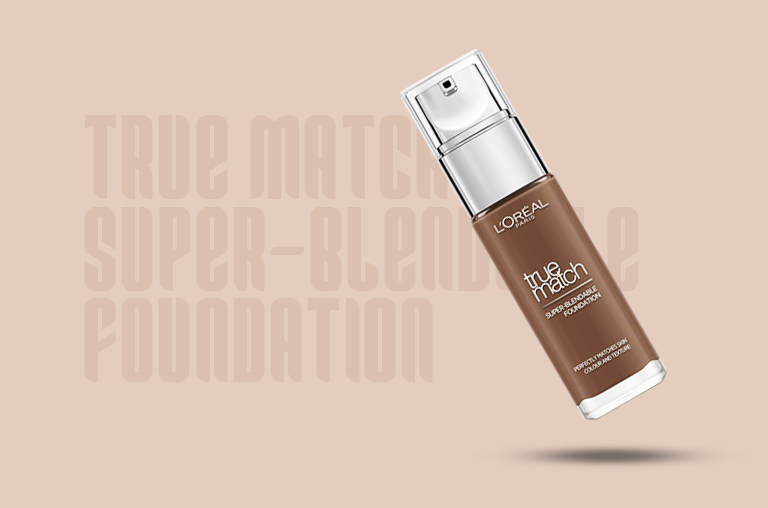 Like the name itself suggests, it gives a natural finish that blends flawlessly into perfection. Not to mention the oil-free and fragrance-free formula is great for all skin types. It will keep your skin healthy from clogged pores and help you look radiant with its pro-vitamin B5, and vitamin E. This drugstore's natural matte foundation will last throughout the day. And the best part is there is no paint-like odor for the foundation, unlike some low priced drugstore foundations.
Covergirl Queen All Day Flawless Foundation for Dusky Skin
The versatility of Covergirl is the standout feature along with the remarkable 3 in 1 formula. An all-in-one foundation with a formula that claims to be liquid that blends well, a concealer that targets the coverage neatly, and powder that will give a smooth finish. You have 14 different shades to choose from for deep skin tones – one the best options in foundation for dusky skin.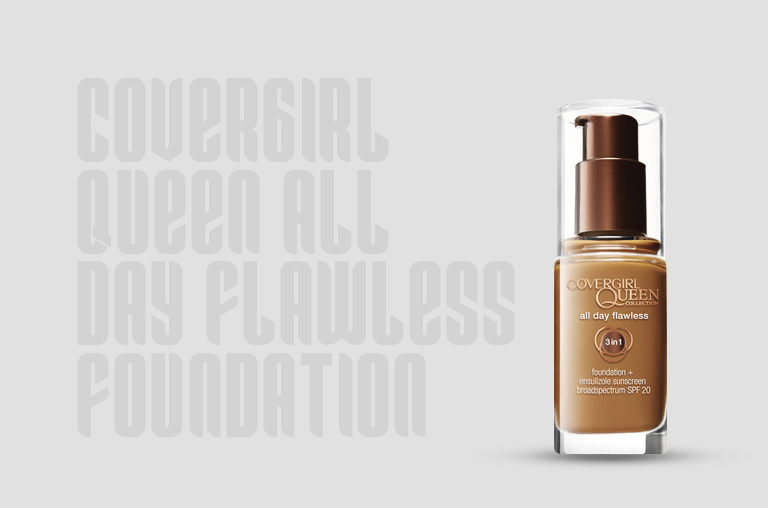 Blend the foundation with your fingers or sponge into a smooth matte finish with one lightweight step of dotting the foundation on the forehead, cheeks, and chin. This is one of the best drugstore foundations for dark skin with a long-wear formula that will last all day. Though it's full coverage, it doesn't feel heavy on your skin.
Maybelline Dream Matte Mousse Foundation
If you are tired of the full coverage makeup that does feel heavy, it's time you change your choice of foundation to Maybelline Dream Matte Mousse. It is lightweight with medium coverage that can leave you with a light texture. Moreover, the creamy foundation has a light consistency making it easy to spread and blend to give a shine-free finish. Available in 12 different shades to match every skin tone, Maybelline Dream can stay for 7-8 hours straight without creasing.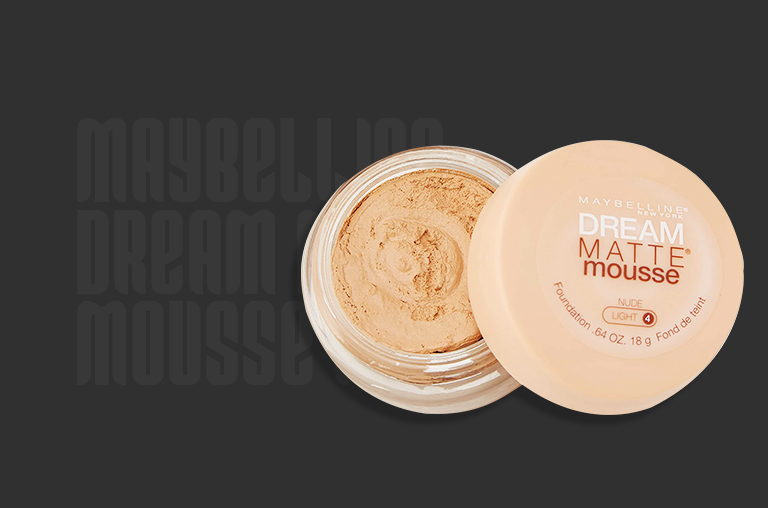 Developed with a unique formula that does not clog pores, you can hide the already clogged pores on your face into a seamless blend with ease. This is ideal for oily and combination skin type as it controls the oil in the T zone area of the face to matte perfection. But not recommended for dry and flaky skin. It is an affordable drugstore foundation for dusky skin which can beat the price with its work of beauty.
e.l.f. Flawless Finish Foundation for Dusky Skin
As the name itself suggests, for a flawless finish, the e.l.f. Flawless Finish Foundation has got you covered. With the Greek yogurt thickness, you might think it won't be easy to blend it over your uneven skin tone. But you can easily even it out by using a brush. This is the best-selling liquid foundation that is cheap with an SPF 15 -5.5% of titanium dioxide(1) and 2% of octyl salicylate(2). The foundation will give you a semi-matte finish after restoring uneven facial skin textures and tones. They have 40 different shades that will stay all day long without making you feel greasy or heavy. The formula being oil-free, it is great for acne-prone skin.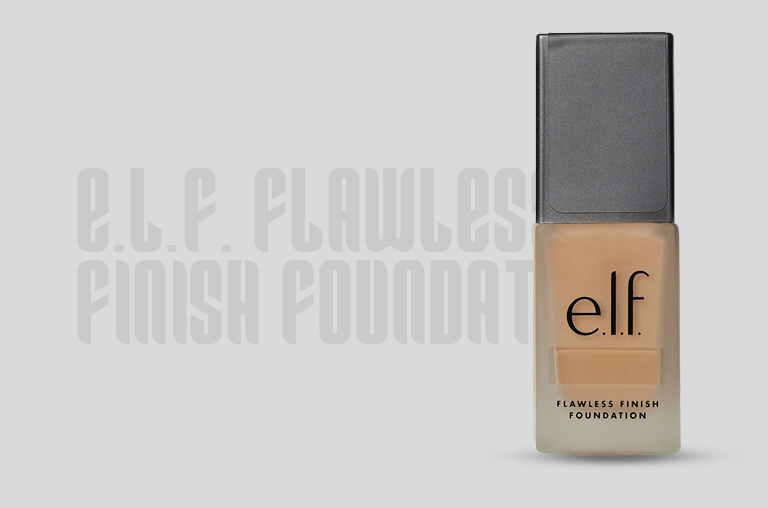 One drawback of the foundation is it will set too quickly, so we recommend applying the product section-wise in smaller regions instead of doing your whole face at once. Another drawback is that its pump that needs extra pressure as the liquid sputters out unevenly through the pump. But with this cheap rate, this foundation for dusky skin is worth the pressure! You can flaunt in it roughly for 6 to 8 hours before the natural oil of your face begins to melt it.
NYX Mineral Stick Foundation
The best portable drugstore foundation out there. You can throw this in your makeup kit, purse, backpack, and take it wherever you go. The perfect traveling companion when you are on the move, like your lipstick, it comes on a roll-up plastic stick. Not to forget, a multi-versatile product that you can use as a foundation, a highlighter, a spot concealer, and a contouring stick. It comes in 14 different shades to match every unique skin tone even the varying shades of dusky skin.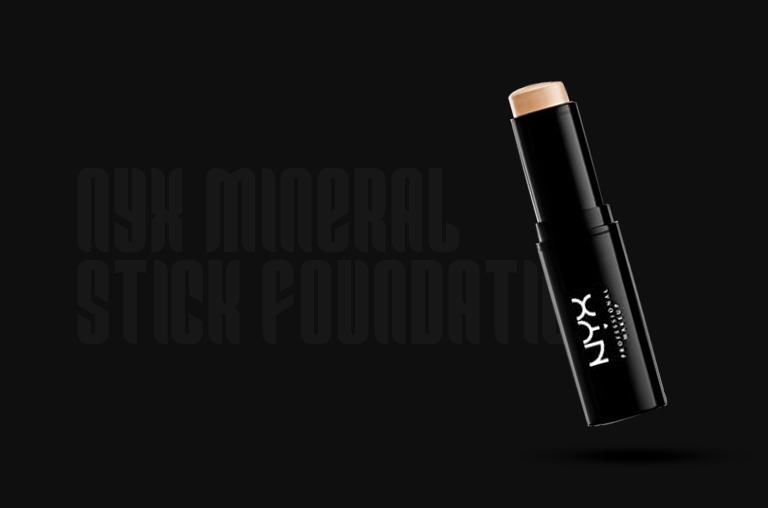 The luxuriously creamy formula is easy to apply and blend, even with your fingertips. You can build up to give medium to high coverage while highlighting and contouring flawlessly in areas that demand a little extra attention. This is a richly pigmented foundation that does not clog or make your face look cakey. It won't cling to your dry patches because of its creamy formula. NYX Mineral Stick is the versatile foundation many women recommend to others for a foundation that is convenient to take with you.
Burt's Bee's Goodness Glow Foundation for Dusky Skin
Unlike many drugstore foundations that are too dry for the skin, not to forget dries out the dry skin furthermore, Burt's Bee's Goodness Glow puts some moisturizers to shame. With the responsibly sourced meadowfoam seed oil, this foundation will moisture your skin as long as you blend it. It is perfect for dry or normal type skin because you can benefit from some extra moisture from vitamin E and honey(3) present in it. This buildable liquid foundation for dusky skin is available in 8 shades that match every skin tone.
It will surprise you to find how much coverage it delivers with just one pinch of this buildable foundation. It can even out your complexion and cover the blotchy areas without too much dewy finish. This is a 98.9% mineral makeup which is so easy to apply to medium to full coverage. It will leave you with a face that is smooth to touch and more radiant with a natural, glowy, and satin finish but, most importantly, not cakey, greasy, or heavy either. Burt's Bees Goodness Glows Liquid Foundation is a formulation without parabens, phthalates, SLS, petrolatum, or synthetic fragrances. It's dermatologist tested and never tested on animals.
Wet N' Wild Photofocus
This foundation for dusky skin is any selfie-addict dreams of. Do you know why? Because Wet N' Wild tested the formula under seven different lighting conditions [clear blue sunlit sky, outdoors PM, indoors PM, electronic flash, fluorescent, bathroom, and nightclub light] with smartphones to essentially selfie proof their product. Could this be any better?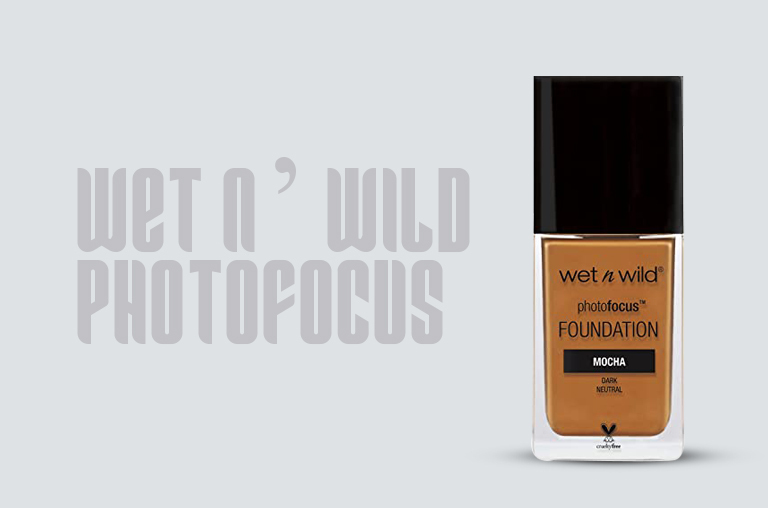 The breakthrough foundation is specifically made with a matte, light-diffusing complex to give your skin #nofilter perfection. Wet N' Wild doesn't break the promise of camouflaging uneven skin tone, blemishes, hyperpigmentation into oblivion. Comes with 20 shades, this high-performing product is perfect for oily skin for a solid 6-hour fix. It does have a strong chemical smell and fortunately doesn't hang on and leave after the foundation sets and dries. The coverage can start in a light-medium range but can build up to full coverage. With the added help of silica, you can blend the formula effortlessly to get a matte and satin finish that is camera-ready. It feels extremely light on the face and will give you a natural-looking coverage. But it tends to cling a bit to the dry patches on the skin.
Black Radiance Color Perfect Liquid Foundation
To help you find the perfect foundation for your skin's undertone with ease, Black Radiance is a specific formulation for women of color. The oil-free full coverage is perfect to downplay dark circles or dark patches and blemishes to get a natural-looking skin at the end. It glides smoothly and evenly, enhancing the natural undertones of the skin with perfect color and blend. You can get the desired flawless finish without any traces of shine or unwanted red undertones. The creamy foundation for dusky skin with water-based formula will leave a matte finish without any shimmer to last longer. This oil-free foundation works well with normal and combination skin types.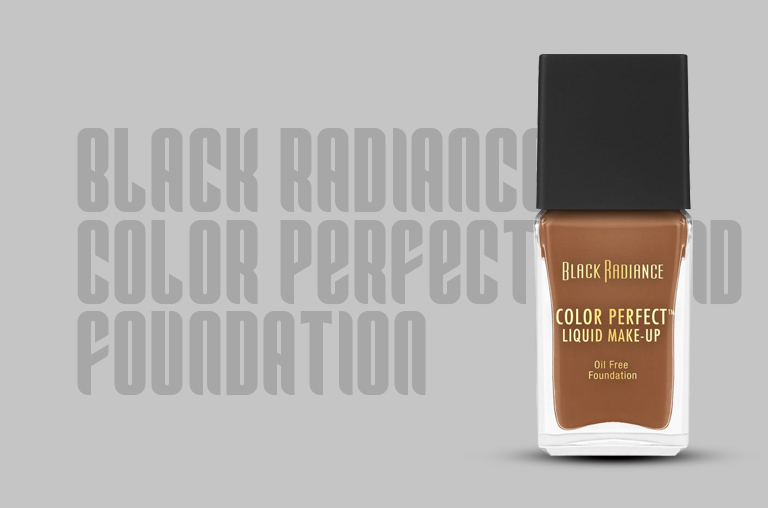 Revlon Colorstay Makeup
An affordable drugstore foundation that can seamlessly blur your imperfections on the face in the form of dark patches, acne scars, and blemishes. It comes in two different formulas; normal to dry skin type and oily or combination skin type. In 35 long-wearing shades for every skin tone and type, it is also available in matte and dewy finishes. It is a lightweight and long-wear foundation that will stay for 16 hours without causing a skin breakout or needing a touchup. But it might get a little powdery after long hours.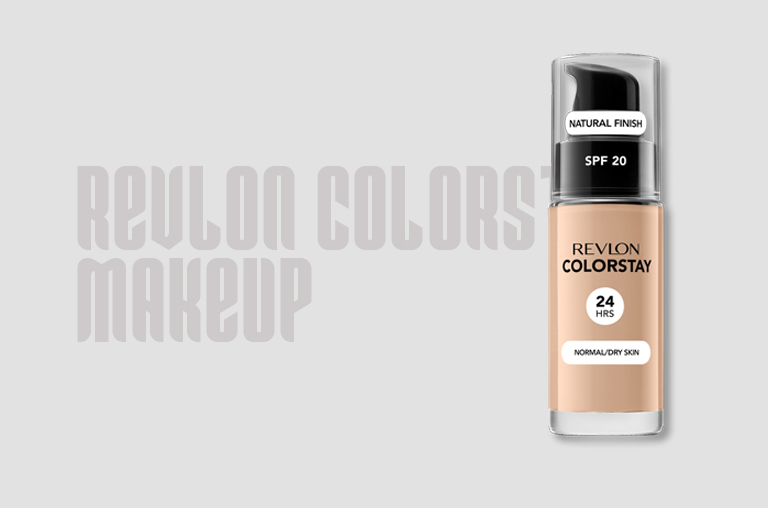 With this foundation for dusky skin, you can even out your complexion flawlessly without feeling heavy or creamy. Though it is a medium coverage formula, you can build it to full coverage to provide a smooth finish. If you have oily skin, use Revlon to mattify your shiny areas throughout the day by controlling the oil. Because it contains hyaluronic acid, your skin will be hydrated over time. They also have SPF protection of 20 for normal/dry skin and 15 for oily/combination skin.
Sleek Makeup Creme to Powder Foundation for Dusky Skin
Designed in a handy compact, Sleek Makeup Creme to Powder comes with a mirror and sponge for the quick-touch ups. With a thick formula that looks almost impossible to apply with the sponge inside, you can easily apply this foundation and blend it with your fingertips. So, good for the lazy ones like me! Use this foundation if you want to go with a natural look. Even though it promises a matte finish, you will end up with a semi-matte finish leaning more into a glowy side. The properties contained in it will transform from a light-weight cream texture to a velvety texture upon application. The jojoba oil(4) present in it will moisturize your skin.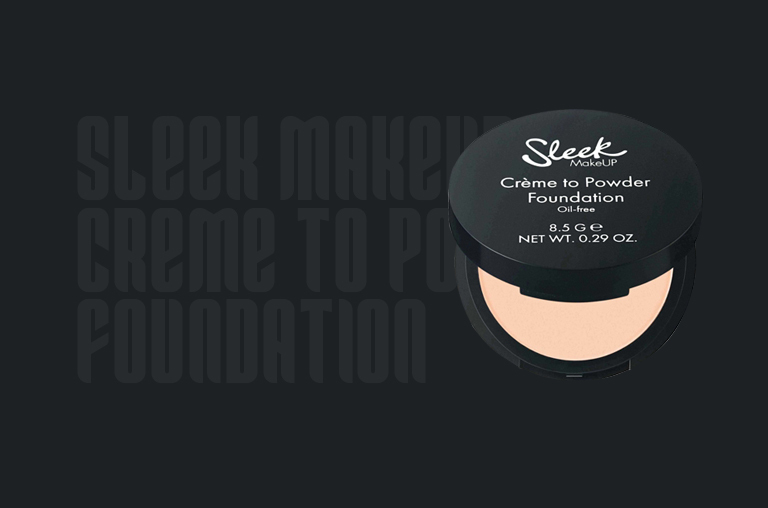 There are 24 shades available and all of them can be built up to medium to full coverage. It is infused with SPF 15 which is said to protect your skin from harmful UV rays(5). It is also ideal for oily and combination skin, but you will still need to powder your t-zone to set it to perfection. This foundation for dusky skin will stay easily for 10 to 12 hours and doesn't oxidize, proving to be a long-wearing product. Because of the thickness and dryness of the formula, the coverage is pretty great that you can use this as a concealer as well.
Pro Tip: How To Pick Your Shade?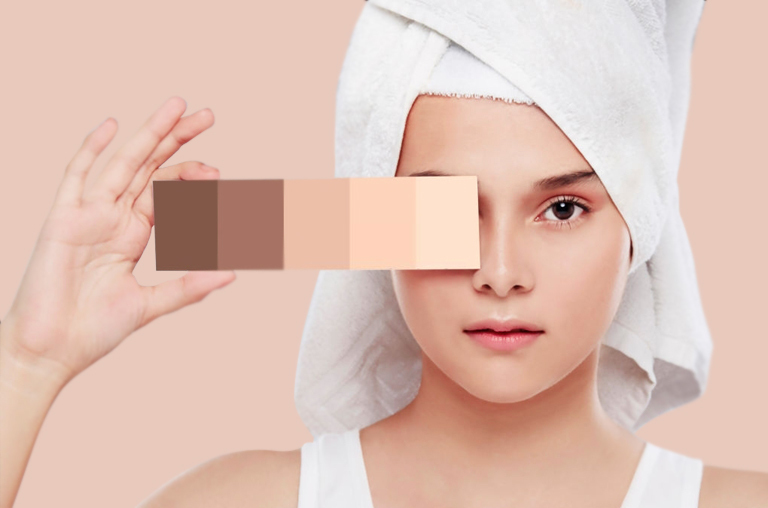 Choose the shade by determining your skin's undertone.

Let the formula dry completely before choosing your perfect match as the rich pigments need a moment to dry down to their truest color.

If you are confused over two shades, choose the lighter shade.

Always shake the foundation before use.
I hope you find this list of foundations helpful for the next time you go to a drugstore.