When it comes to skincare the excitement to grab the next exciting "quick and easy" skin fix is real. But how do pimple patches work? Today self-care and skincare go hand in hand. But is the beauty industry taking this new-found advantage for granted, to push unworthy products our way? Honestly, it's difficult to tell. Lately, when it comes to skincare the crowd is always following the flow. Influencers promote and we grab. Little do most people do to understand what they are paying for.
Pimple patches were initially bought into the world a few years ago, they gained instant popularity and are still popular. I mean who doesn't hate pimples? When pimple patches came into the limelight the concept of a nearly invisible protective covering over the pimple, that is capable of literally draining out the puss and gunk is fancy and appealing. For people who cannot keep their hands off the pimple, this came as a boon. How do pimple patches work OR do they work? You will find your answer here!
How Do Pimple Patches Work? The Don't Pick Rule!
Dermatologists then and now keep telling us not to pick or pop that pimple, but speaking for myself it's really hard to keep my hands off the big ugly-looking blob on my face. So for someone like me who feels guilty right after I pop the big guy, a pimple patch comes in really handy. Simply because it does what I do in a much more sophisticated way, so if at all my pimple gets ugly I can blame the patch and not myself.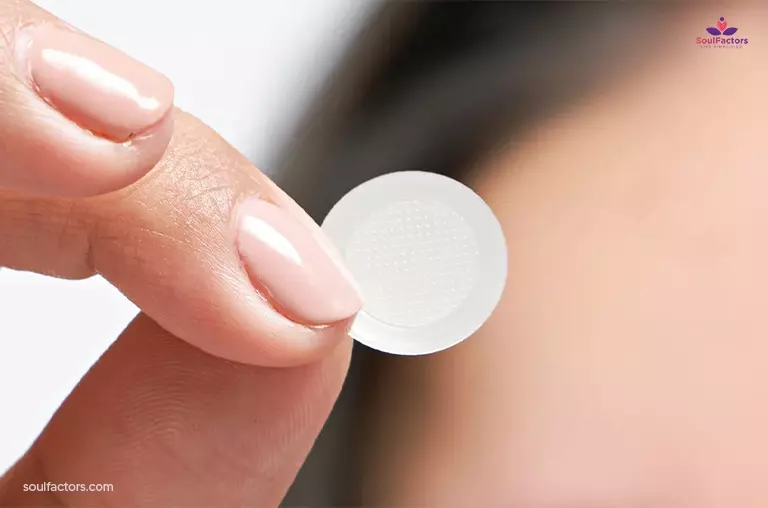 What Is A Pimple Patch?
Pimple patches, zit patches, or acne stickers are all the same with different names They are stickers made of hydrocolloid material that performs similarly to a wound dressing. Pimple patches are made for acne or normal pimple. The Hydrocolloid consists of two ingredients gelatin and pectin. Acne patches can also have salicylic acid as an additional ingredient as salicylic acids work great at fighting acne.
How Do Pimple Patches work?
Most people tend to use pimple badges the wrong way. Pimple patches work best n open and draining pimples rather than on pimples that are still closed. The hydrocolloid-based gel that sticks to the pimples works by draining out the puss and gunk from the pimples. There are larger versions of pimple patches in the market also known as blister patches.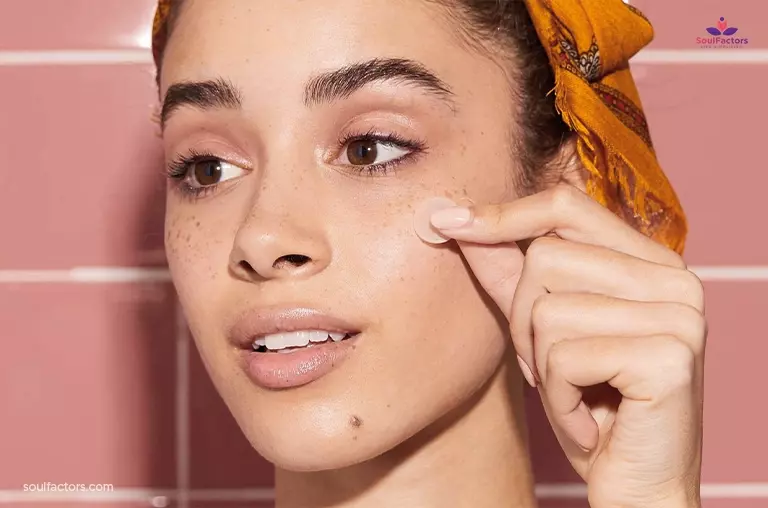 The main function of any pimple patch is to make the healing process faster. Since the patch covers the opening of the pimple it also ensures that no dirt or bacteria enters the area and makes things worse. If you are someone who has the habit of picking on your pimple then pimple patches can be your best friend.
Can A Pimple Patch Make Your Acne Worse?
The answer is yes and no. if you are someone with sensitive skin then doctors recommend you setter clear of pimple patches as the adhesive on these patches can irritate the skin. Some patches can have ingredients like tea tree oil and salicylic acid in them which can be quite irritating to sensitive skin. Also if you are someone who does not have much open and oozing pimples then patches will be pretty much useless for you, they can neither work for you nor cause you any harm.
Pimple patches are ineffective on closed pimples, blackheads, and whiteheads. In this case, a sport treatment gel or frying lotions might work better than a pimple patch. Pimple patches also cannot prevent the formation of acne. However, according to the article 'How do pimple patches work?' Large-scale acne can also not be treated with this.
How To Use A Pimple Patch? The Right Way To Apply Pimple Patches!
Pimple patches are in demand as a perfect solution for those with mild acne and those of you who have a habit of picking them. Since the pimple patches are made of hydrocolloid and adhesive to drain out and dry the acne, its application process is rather important, here is how you can get the most out of your pimple patches.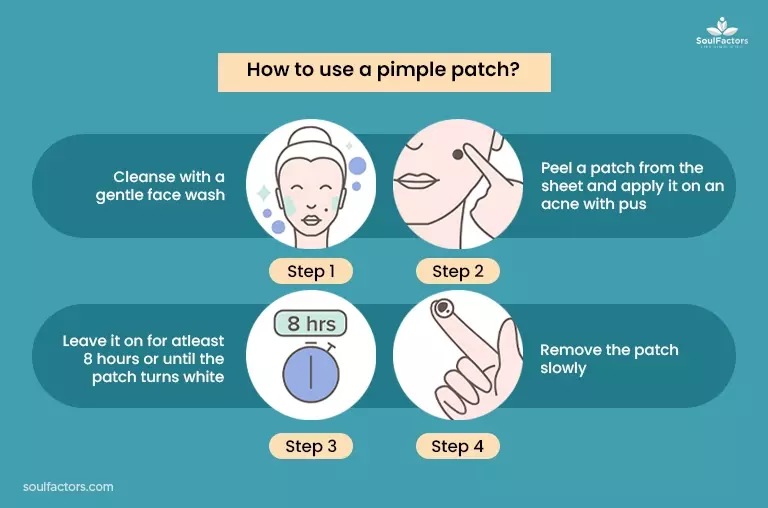 Step 1: How do pimple patches work? Start by thoroughly cleansing your face, use a mild face wash or a foamy face wash and clean your face so that there is no makeup, oil, or dirt left. We personally recommend using the double cleansing method to make sure your face is squeaky clean.
Note: one of the most common mistakes most people make while applying a pimple patch is that they apply it as the final step of their skincare routine. A pimple patch should be placed on clean and dry pimples prior to any of your skincare. Pimple patches are similar to a band-aid hence the application process is also similar.
Step 2: Once you have washed your face, pat dry and wait for the face to be completely dry before the application of the pimple patch. This will ensure that the patch sticks properly and stays in place till you take them off.
Step 3: A single patch might not do the job. It is best recommended to leave the patch on overnight. Once you remove the patch, check the condition of the pimple. If it's still in the process of healing. Repeat steps 1 and 2. There is nothing wrong is applying a second patch in the same area. Repeat the process till your pimple is completely healed.
Note:
The number of times you need to repeat your pimple patch will depend on how big and bad your pimple is.
Pimple patches work best on pimples with a white center that is ready to burst. But that is not always the case, if you are a picker, you can also make use of the patches as your safety blanket to keep your pimples safe from your hands as well as the bacteria from the outside.
What To Do After Removing The Pimple Patch?
The next section in the article on 'how do pimple patches work' is removing the patch. I know most of you will agree with me here, removing a pimple patch can be disgusting but also oddly satisfying, especially if you had a huge monster volcano-like pimple that you so desperately wanted to get rid of.
If you have ever used a pimple patch before you would have seen the usage instruction at the back. So what does one do after removing the patch? Once your pimple has dried down it's still important to follow a healing routine if you don't want to be left with any dark spots.
Here are a few things you need to do post-pimple patch usage:
Use a gentle cleanser to keep your pimple clean. If you have a low PH cleanser the better.
Resist the urge to pick on the area, it's a big NO!
Exfoliate once a week, we recommend a chemical exfoliation or a physical one as chemical exfoliators are more gentle on the skin.
Moisturise and hydrate, you can use a good non-oily moisturizer and include a good hyaluronic acid in your skincare routine for that added extra boost of hydration.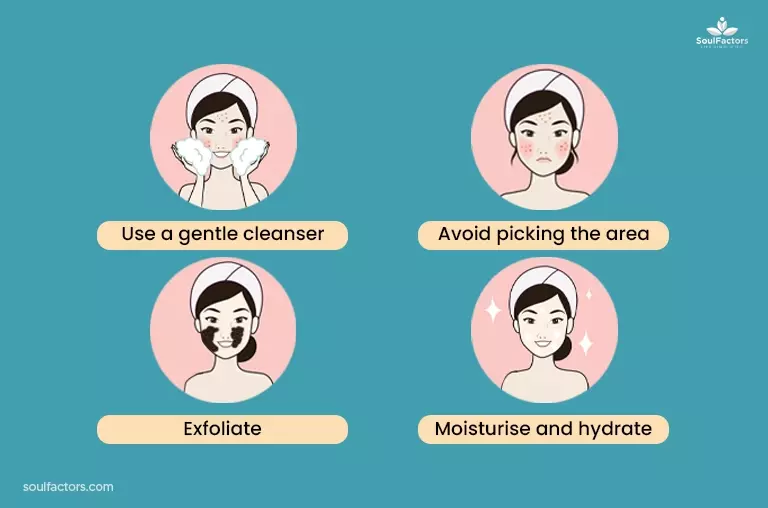 Even though your pimple has dried down, it might take a few days for your pimple to completely disappear. It's important to be patient to heal properly.
What To Do If Pimple Patches Don't Work?
If pimple patches are not working for you, don't fret, here are some alternative ways to fight your pimples.
You can try over-the-counter medications such as benzyl peroxide, tretinoin, salicylic acid, niacinamide, AHA-BHA exfoliators, etc.
Note: Make sure you consult with your doctor before getting any medications. Pharmacy medications come in various concentrations, only a dermatologist can recommend the right concentration for your skin type and concern. Blindly using a product can cause more harm and might permanently damage your skin
BHA (Beta Hydroxy Acids)-based face cleansers are mild and effective.
Using a foaming cleanser made for acne will make sure that your skin is squeaky clean and aid in the healing process.
If you are suffering from severe acne breakouts, like acne vulgaris, then your dermatologists can recommend you take antibiotics or other injections to quickly calm down the citation before turning to tropical treatment methods.
How Do Pimple Patches work?: List Of Best Pimple Patches You Need To Try In 2023
Peace Out Salicylic Acid Acne Healing Dots- Best Overall
Mario Badescu Acne Fighting Drying Patch
Soko Glam The Klog Soft Shield Pimple Patch- Budget Friendly
Clearasil Ultra Overnight Spot Patches- Best Drugstore
Peter Thomas Roth Acne-Clear Invisible Dots
Peach Slices Acne Spot Dots
CosRX Acne Pimple Patch
ZitSticka Killa Kit- Works on deep pimples
Hero Cosmetics Mighty Patch The Original- Helps with scarring
Starface Hydro-Stars- Fun vibrant color
Dime Beauty Co. Power Patch- With benefits of salicylic acid
Lua Lua Healing Acne Patches- Waterproof and has tea tree oil
1. Do pimple patches work on unpopped pimples?
Pimple patches don't usually work on closed pimples, but you can use a pimple patch to protect the pimple if you have the habit of picking on it.
2. Do pimple patches work on whiteheads?
No pimple patches don't usually work on blackheads or whiteheads.
3. What do pimple patches pull out?
The white stuff you see on the pimple patch, contrary to popular belief is not pus, it's a hydrated hydrocolloid that forms when the gel absorbs excess fluids from the pimple and the surrounding area.
Add Image
4. What happens if you leave a pimple patch on too long?
If pimple patches are left on longer than they are meant to be they might irritate the skin due to the presence of adhesives.
5. How long does it take for pimple patches to work?
Pimple patches can start working within a few hours of application. Doctors widely recommend using the patch overnight on clean skin, for maximum benefits
6. Why do pimple patches turn white?
Hydrocolloid gels absorb the fluids from the skin gradually turning white over time.
7. Do pimple patches work on cysts?
Yes, pimple patches can help in reducing the swelling and absorbing the extra fluids from the cysts, helping is making the healing process faster.
Bottom Line
Pimple patches are a great option if you have open-draining pimples, they can help protect the area from external pollution. But pimple patches don't work on skin troubles like whiteheads and blackheads, pimple patches are ideal for all skin types that are not allergic to adhesives. Pimple patches act as a blanket in protecting the pimple from being picked. Have you tried pimple patches yet? Hope this article on 'How do pimple patches work' helped you with your patch issues!