Cleansers, toners, and moisturizers, you know the drill. If you are someone who has multiple products, steps, and layers to complete a well-rounded skincare routine, you know the three non-negotiable steps. CTM (1) is the first three steps in a skincare routine, for all types of skin. Is it necessary to use Korean toners for all skin types?
Although technically you don't need a toner, you will regret skipping it for so long right after you start using the right toner for your skin type and need. And the new rave of using a toner won't seem pointless anymore. That's the beauty of toner, especially a Korean toner.
Best Korean Toners for All Skin Types- Let's Tone That Face!
There are countless options of beauty products launching left and right, every day. One such product is toner.
Do you skip using a toner? If you do, no one can blame you. Because the toners were not exactly everyone's favorite back then (not that long back). Because it was too drying and was deemed completely unnecessary, especially for sensitive and dry skins.
Traditionally toners were used to cleanse the skin and remove excess oil, dirt, and debris from the skin. Since the function of toner was solely for cleansing, they were formulated to be astringent with higher concentrations of alcohol to help remove oil and debris from the skin.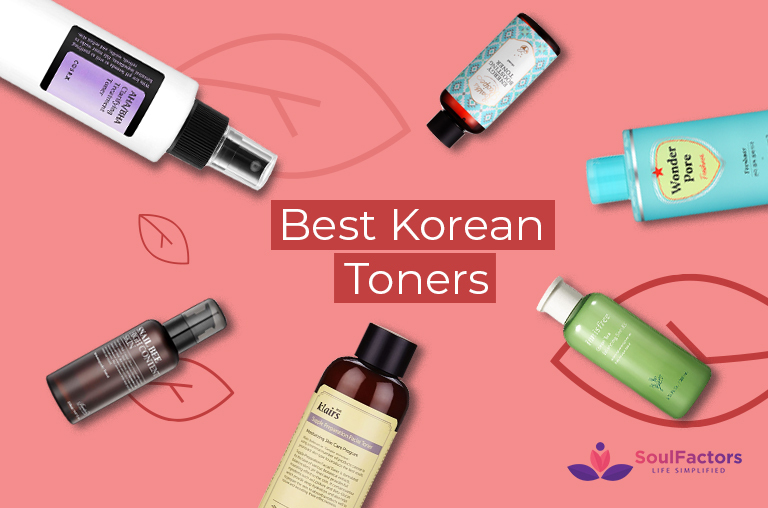 Unlike today's, traditional toners' ingredients, the functions were not conducive to a healthy and glowing complexion.
But fortunately, toners these days do just the opposite to the skin. We have all kinds of toners in the market, addressing many skin concerns in place of treating just acne-prone and oily skins.
Thankfully, many of today's toners skip the alcohol content. Instead, they combine anti-aging ingredients with natural ingredients and botanicals that can benefit the skin in incredible ways.
K-Beauty Edge For The Rescue
While talking about toners, you cannot ignore how Korean toners are always one huge step ahead of others. Korean beauty regimes are passionately put into practice without compromising or leaving anything out. So it won't come as a surprise that Koren toners are different from the traditional counterparts we are used to.
The perfect (and almost natural) glow Koren women, as well as men, flaunt can make anyone think highly of the K-beauty regime. Out of pure curiosity, one can wonder what they use on their skin for that radiant glow on their buttery soft skin? Well, try adding a Korean toner to your skincare routine and see for yourself the difference it can make.
Why Should You Use Korean Toners for All Skin Types?
Unlike traditional toners, the best Korean toners offer not only excellent value but also diverse properties with numerous long-lasting benefits for the skin. They have always been known for using natural ingredients while harnessing ancient traditions yet creating products that consumers glorify.
Koreans consider toner as a skin booster and hence an important component in their skincare routines. Seeing how lustrously they glow, you are promised how brilliantly a toner can help you.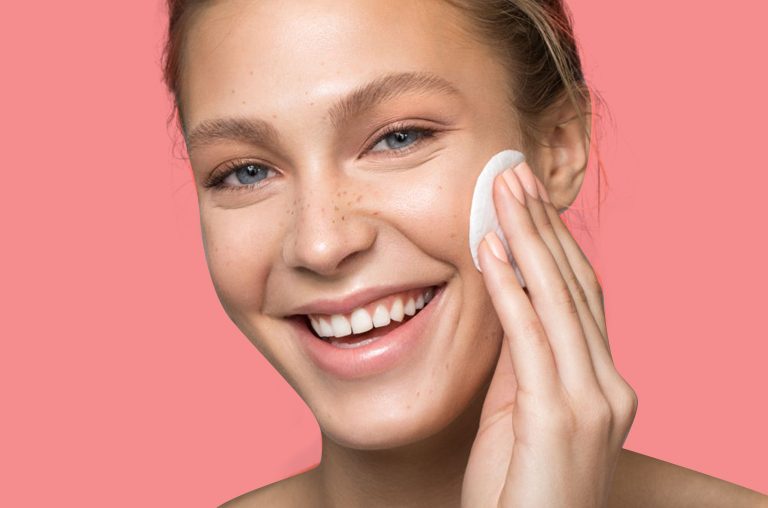 Are you convinced yet? If not, here's a more important question. What does toner do? If you do skip using toner, keep reading. Because you don't want to miss out on the benefits it can provide your skin.
Albeit being a product with the consistency of water, toner packs more than just hydrogen and oxygen, making it an extremely beneficial staple in skincare routines. Going way beyond the removal of excess oil, dirt, and grime stuck in the pores, the functions of today's toners include purifying and balancing the skin along with treating, soothing, and hydrating, all at once!!
The Science Behind Using a Toner
The main purpose of toner now is rebalancing the pH.(2) of your skin. But why does your skin need rebalancing in the first place?
Your skin has an acid mantle (take now, ladies), which acts as a protective barrier against bacteria and other harmful contaminants you don't want on your skin. But when you use cleansers —that are normally high in alkaline (for better cleansing), the pH balance of your skin would be altered. Ideally, skin pH(3) should remain acidic with the healthiest level at 5.5. But anywhere from 4.8 to 6 is considered fairly good.
This off-balance of pH jeopardizes your skin health. If you don't correct the off-balance, your skin will be more prone to premature aging and acne breakouts. For that, you need a toner. By using toner, you can restore your skin's normal pH balance right after cleansing.
By restoring the pH balance, the toner would purify your skin and help in improving the moisture absorption process. This ensures another essential benefit —increase the effectiveness of serum, moisturizer, sunscreen, or any other product you use after toner. Meaning, it helps beneficial ingredients from the products you use to penetrate deeper into your skin.
Besides these two important benefits, the benefits of toner include the tremendous improvement of pores' appearance and tightness, removal of lingering impurities after using the cleanser, protection of skin by closing the gaps in the skin cells, and nourishment and replenishment of the skin. Are you convinced yet? If yes, you have a compiled list of best Korean toners below that you can consider buying!
Best Korean Toners For All Skin Types
Here, I have gathered a few of the best Korean toners 2023 for all skin types, from acne-prone and oily to dehydrated and dry skin. Choose one according to your skin type and needs, then wait for the results you will love!
#1. COSRx AHA BHA Clarifying Treatment Toner
There is a reason why this Korean toner from COSRx is a best seller, especially known for being the best Korean toner for acne-prone skin. The acid-rich toner formula has a perfect blend of AHAs (alpha-hydroxy acid) and BHAs (beta-hydroxy acid) that work together wonderfully to exfoliate dead skin cells and any buildup from the pores.
This helps in treating and preventing acne breakouts, resurfacing the skin, replenishing and improving skin texture, clarity, and tone. Moreover, these chemical exfoliants have different properties; BHA removes dead cells from the skin, thereby, improves skin texture. All of which contributes to, over time, glowing skin.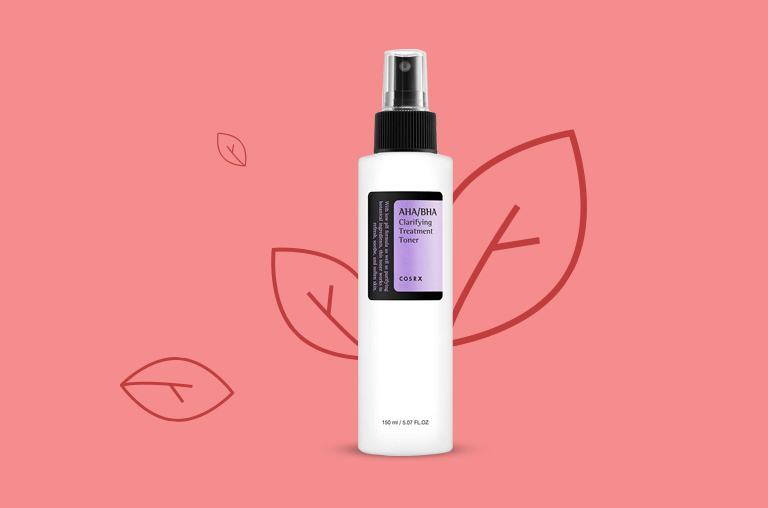 Price: $20
The use of chemical exfoliation instead of a physical one makes this toner the best Korean toner for oily skins and sensitive skins as well. It has a low pH formula, meaning you will have a well-balanced oil-moisture. Some users complain of having breakouts after using this toner. Since your skin won't be used to the ingredients, give it some time to adjust with your skin and you will have a much better result.
Korean Toners for All Skin Types: #2. BENTON Snail Bee High Content Skin Toner
This may sound strange but this Korean toner uses snail mucin (a widely popular Korean ingredient) and bee venom in the formula. Well, Koreans have always been unique. But both these ingredients are well known for having healing benefits. The toner albeit non-vegan friendly has included all-natural ingredients and excluded harmful chemicals.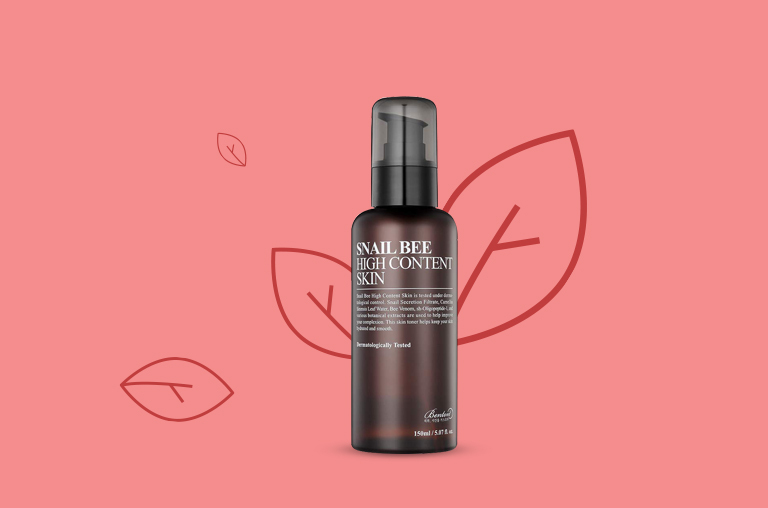 Price: $14.40
In this particular toner, the use of snail mucin gives a whole load of benefits to the skin. From skin repairing benefits to collagen formation stimulation, snail slime is an active ingredient for treating scars, burns, and dermatitis. Which makes the toner the best for treating scarrings from past breakouts. On the other hand, bee venom which contains hyaluronidase has hydrating and anti-inflammatory properties.
Despite the name, bee venom is a non-toxic, natural botox. Snail Bee High Content Toner is deeply moisturizing and evens out the tone of the skin, making it a perfect toner for dull and dehydrated skin as well as acne-prone skin. Benton always used quality preservatives. But this toner may not sit well on sensitive skin or oily skin.
#3. Etude House Wonder Pore Freshener
A toner packed with 7 incredible benefits for anyone with oily skin or enlarged pores. This low pH toner's multiple benefits include rebalancing skin, cleansing impurities, refining pores, tightening enlarged pores, improving skin elasticity, regulating oil production, and gently hydrating the complexion.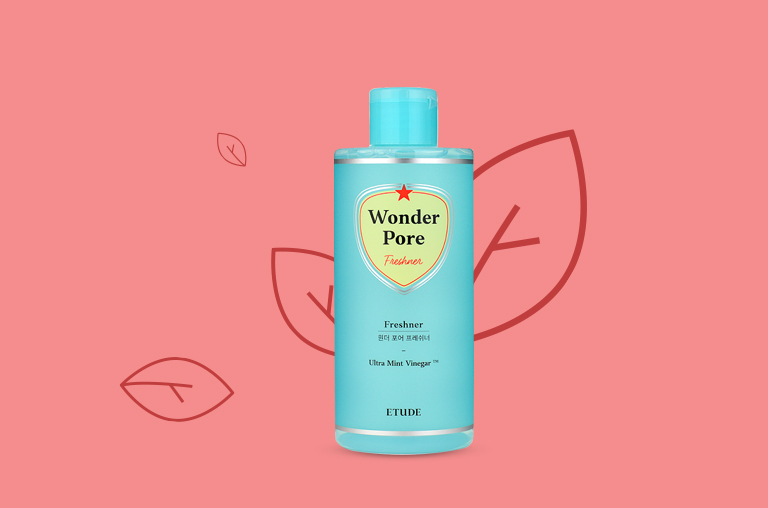 Price: $12.50
Instead of typical essential oil, Etude uses peppermint extract (a much milder ingredient) to give a cooling and soothing effect when used. If you analyze more meticulously, you may find this toner to work as a traditional toner since it is astringent in a sense. But since it also contains many moisturizing ingredients, you do not have to worry much.
So, it is not ideal for dry skin (for obvious reasons). But a person with combination skin can also benefit from this toner. What's more, if your concern is mainly about the unwanted pores, this toner is the best for you! Be poreless on a budget!
Korean Toners for All Skin Types: #4. Klairs Supple Preparation Facial Toner
Say adios to woes of sensitive skin that errs on the dry skin. Unlike traditional toner, this toner is alcohol-free and uses a mix of gentle ingredients such as hyaluronic acid and Centella Asiatica. Although thick consistency, the formula does brilliant work in hydrating, moisturizing, and soothing the skin without disrupting pH levels.
It contains Phyto-Oligo, meaning hydration along with rebalancing of pH levels. Targeting dry patches on the skin, the toner uses a unique blend of plant extracts (aloe, althaea Rosea, and Centella Asiatica) and hyaluronic acid to hydrate and nourish the skin. But there is no need to worry about allergic reactions as it is unscented, making it safe for sensitive skin.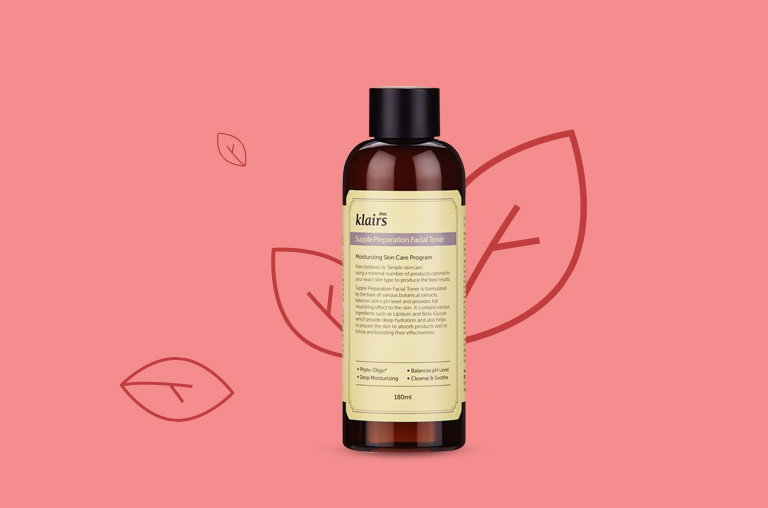 Price: $21.90
Not to mention, the presence of wheat amino acids and other ingredients acts as anti-inflammatory agents. Unfortunately, it is not so effective for a deep clean, but you have a cleanser for that! The toner gets absorbed into your skin rapidly to give the glow you desire.
No wonder why this cult-favorite toner got so many awards and remains part of skincare lists. This is one of the best Korean toners for dry skin, sensitive skin, and even dehydrated skin. But with the content of strong hydrating ingredients, it may make oily skins oilier.
#5. Innisfree Green Tea Balancing Skin
Combination skin is never easy to treat, with the T-zone of the face being oily while the rest of the face remaining too dry. Luckily, Innisfree is here to save the day for people with combination skin!
With this toner, you can keep the dry areas of your face moisturized and hydrated without making the oily T-zone clogged nor sticky. Its amazing ability to absorb quickly without leaving a residue behind makes it the best Korean toner for combination skin. The primary ingredient of the toner is Jeju Green Tea extract which has antioxidants that offer both nourishment and protection to the skin.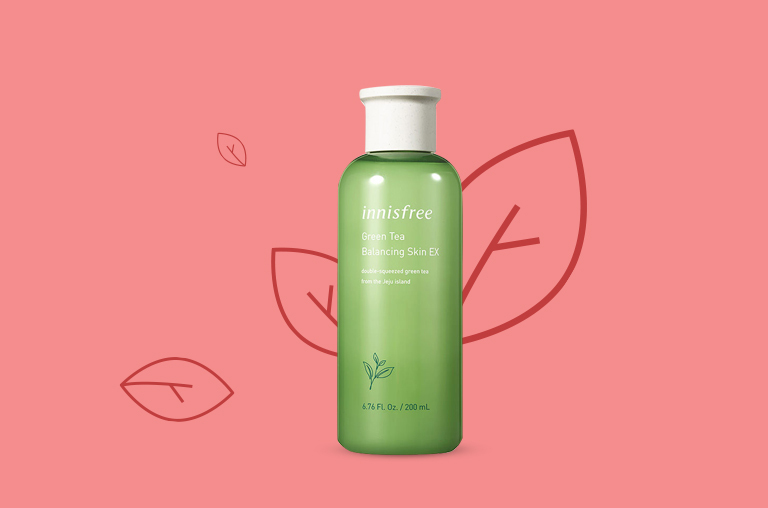 Price: $19
Another focal ingredient is betaine which balances the skin's moisture levels —helps in controlling oil production while keeping water on the dry areas longer. The presence of amino acids in the toner is the final push towards the perfect care for combination skin.
You get to keep your skin hydrated with fewer breakouts. The bonus point of using this toner is the great smells it leaves on the skin. Although expensive, you can keep your combination skin radiantly glowing with this toner. We don't have many toners specifically made for combination skins anyway.
#6. Earth's Recipe Energy Boosting Toner
Another best toner for sensitive and dry skin. Thanks to Earth's Recipe toxin-free formulation with natural ingredients, this toner solves real skin problems, even the woes of parched skin. It takes from earth's natural resources to give you the solution. With a thick and sticky formula that is high in active ingredients and collagen, the toner features white jelly herbs that are high in collagen and a tremella mushroom —also known as snow fungus due to its ice-like appearance.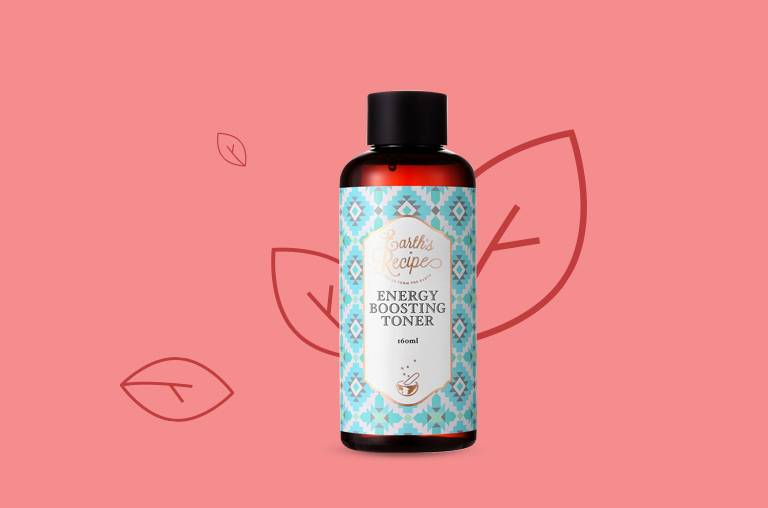 Price: $21.99
The latter ingredient alone (known for its ability to draw and hold water more than its weight) will help the toner to penetrate deeper into your skin. The presence of jelly herbs can reduce skin contraction, instead give a glowing skin with a firm complexion.
Both these ingredients together wake up even the dullest skin and increase the ability of absorption and deliver soothing moisturization. Another ingredient that boosts skin hydration is the polysaccharide.
The toner is not only cruelty-free and hypoallergenic, but also free from harmful ingredients such as alcohol, parabens, mineral oils, and petrolatum. The consistency may not sit well with everyone alike. Another complaint from the users of the toner is that it takes too long to fully absorb into the skin.
So, be cautious of these two particular drawbacks. Otherwise, the anti-wrinkle toner is effective for sensitive and dry skin.
#7. MISSHA Time Revolution Clear Toner
The cult-favorite K-beauty brand Missha brought a cult-classic toner, benefiting all those with naturally sensitive, even rosacea, and oily skin. The naturally fermented ingredients (yeast extract to be specific) in this toner helps in cellular turnover and prep your skin for better absorption of any products you use after.
In addition to that, it helps reduce skin irritation, optimize hydrating ingredients of the toner, even out your skin tone, and moisturize your skin without feeling too oily.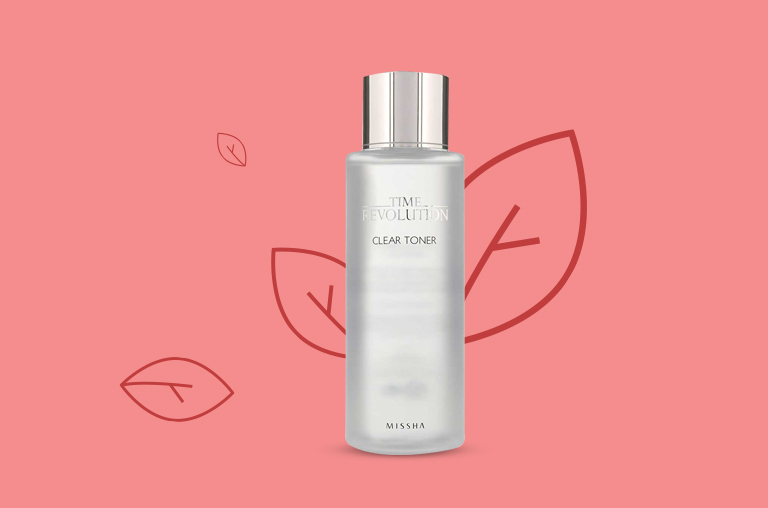 Price: $18.88
Moreover, the presence of AHA and BHA together can remove dead skin cells, prevent blackheads and whiteheads, and lighten acne scars and blemishes to brighten your glow. What's better, the toner uses glycerin and sodium hyaluronate to balance the drying effects of the acids.
Because it is formulated specifically for sensitivity to oily skins, some users have report experiencing breakouts after using the toner. If you have dry skin, you may stay clear of this toner because it can be too drying. But the non-sticky and lightweight formula make the toner best for oily skin.
How Frequently Should You Use Toners?
The frequency of toner usage depends on your skin type and needs. If you have acne-prone (4), oily skin, you should use it in the morning (every other day) and avoid using it at night. Because at night, our body sweats, which can lead to clogged pores and breakouts.
If you have dry skin, try to use it only once a day. On the other hand, if your skin is dehydrated and lacks essential nutrients and vitamins, you need a toner way more than you think. But before you start using it twice a day, you may take it slow (less gentle toners) to be on the safer side.
Whereas soothing and hydrating toners can be used twice a day —from a general point of view.
When Should You Use Toners?
You must use a toner right after a cleanser, maybe after one minute. Because most molecules penetrate deep into the skin better when the skin is wet. When you apply toner with active ingredients immediately after cleansing, you can expect better results with long term nourishment.
Thanks to their largely water-based formula, toners give a gentler and restorative touch of cleaning effect to the skin.
Toner acts as a primer for the rest of your products with its ability to improve the efficacy of other products.
The above list of innovative Korean toners will help your skin wonderfully to get healthy and glowing skin. All you have to do is grab a ball of cotton, smoother it with toner, and start sweeping your face gently with the cotton. Follow it with the rest of your products and you are good to have the healthy skin you deserve in no time!