You might be wondering since lip gloss has always been there and everyone has worn it at least once in their life, why is it getting all the hype now? The lip gloss category over the years has evolved to more than just sticky lips. Gone is the old patchy formulation and now it's all about juicy, plum-looking lips in various tints and finishes. Today people are loving these best lip-plumping gloss brands. They have become one such product that anyone can apply on the go whether it's for a casual day out or a date night.
So if you are looking for the best lip-plumping gloss or a normal lip gloss that gives you the effect of a plump, high glaze and ready-to-kiss pout, keep reading!
Let's take a step back into history…
Best Lip-Plumping Gloss: What Is Lipgloss?
Lip gloss is a cosmetic product usually made up of a combination of emollients, wax, and sometimes pigments. It is meant to give your lips a glossy, plump, and glazed look. Lipgloss are much loved as they instantly give the illusion of fuller lips. Unlike lipsticks and lip balms, lip gloss is mostly clear. But today you can find several different lipgloss in colorful sheen and shimmers.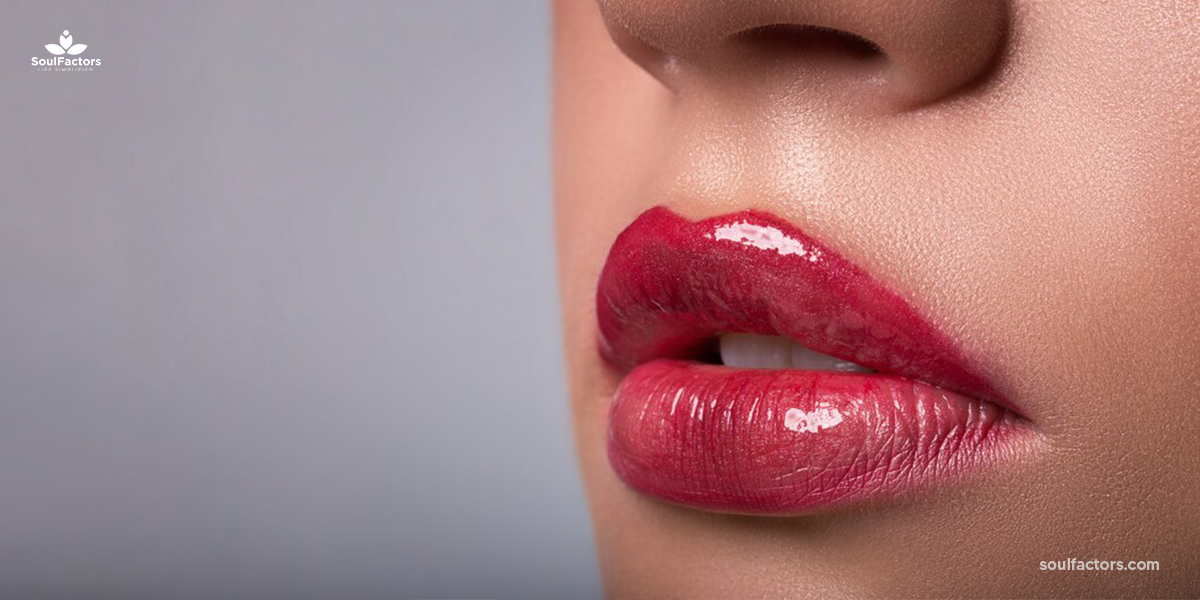 Tips For Choosing The Best Lip-Plumping Gloss For Your Lips
Even though the over-plump duck lip trend is long gone (thank god), natural-looking fuller lips are still in trend. While overlining does help, the easiest way to create the illusion of fuller moisturized lips is lip gloss. This explains why lip gloss came back with a bang this year. Yes, there are more permanent ways to get full lips. But if you are not a fan of the doctor's chair, then these best lip-plumping glosses might just be the answer you are looking for.
List of Best Lip-Plumping Gloss of 2023
If you are a newbie in the world of lip-plumping glosses, with so many lipglosses in the market that claims to give you the best plumping effect, things can get quite confusing. If you are on a budget then getting products to do trial and error is not going to be of much help for your savings. Here we have put together some of the best lip-plumping glosses of 2023 which are also celebrity favourites.
Too Faced Lip Injection Maximum Plump Extra Strength Lip Plumper
When it comes to lip-plumping products no one can beat it like the brand Too Faced. The brand has some of the best lip-plumping glosses in the market. They have three variants of the lip plumping lipgloss which are all equally good. If you have very thin lips and require an extra plump effect, then Too Faced lip injection maximum plump extra strength lip plumper would be the perfect choice for you.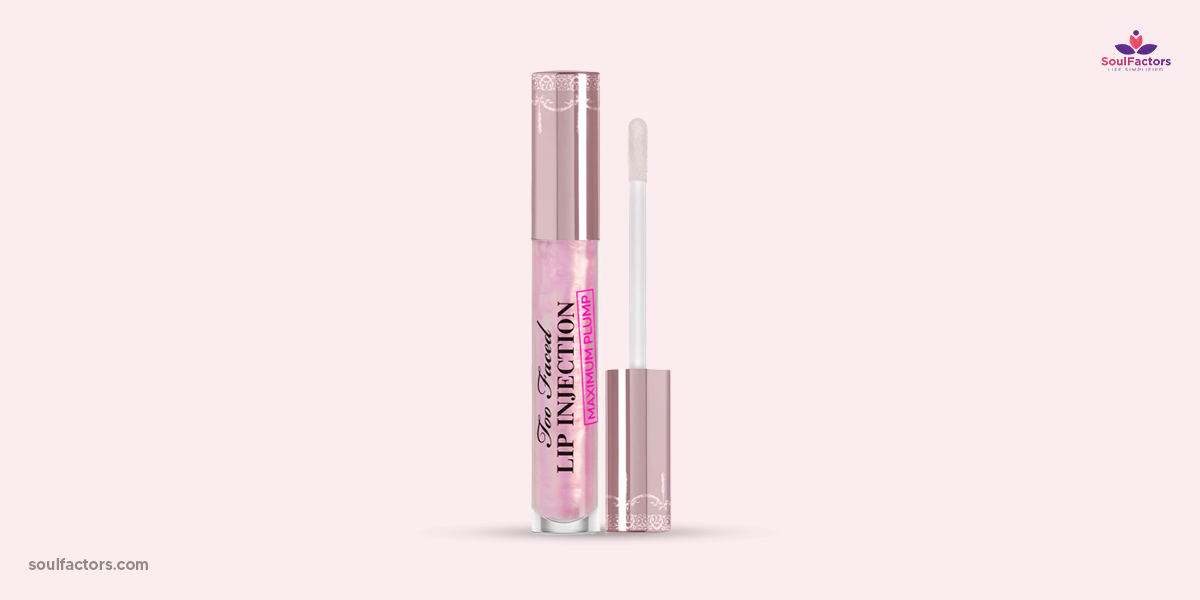 Pros:
Non-sticky formula
Long-lasting plumping effect
Non-clumpy
Cons:
Pricey compared to other drugstore brands
Patrick Ta Major Volume Plumping Lip Gloss
If you have dry lips and hydration is something you are looking for in a lip gloss, The Patrick Ta Major Volume Plumping Lip Gloss is one of the best lip glosses for you. It also doubles as a lip mask if you have extremely dry and patchy lips. Like all lip-plumping glosses, this one too has a tingling sensation that starts as soon as you apply the product. It subsidies a few minutes later.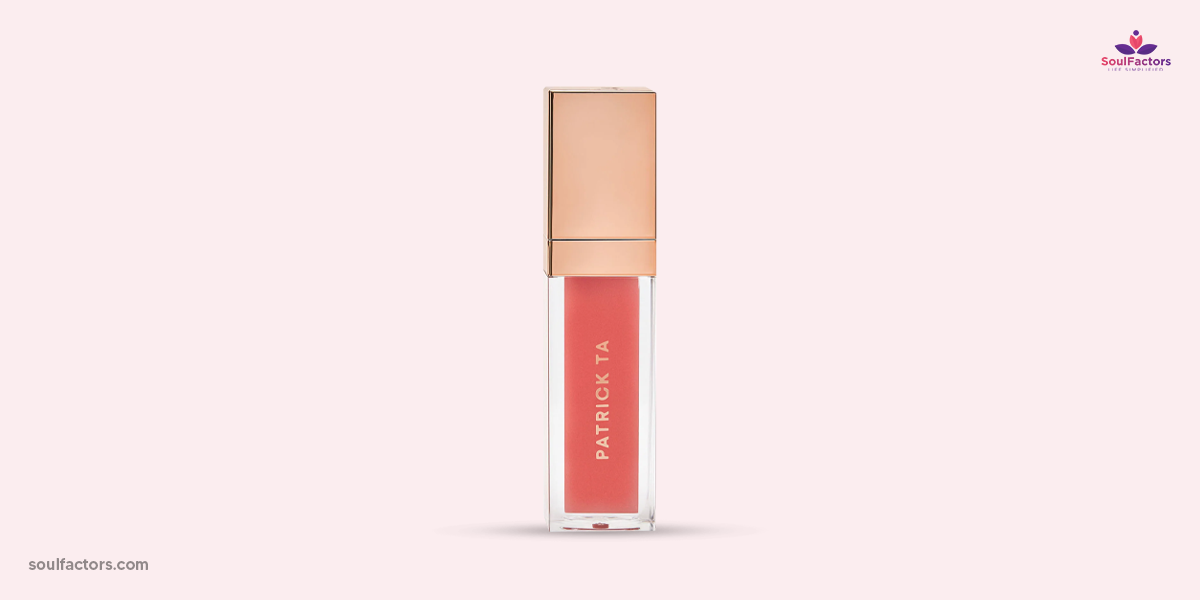 Pros:
Natural plumping agents like cinnamon and ginger
Has peptides that are extra nourishment and care of the lips
Cons:
The plumping effect is not very drastic. You might need to apply a few layers of the product to get the desired plump look.
Make Up For Ever Ultra HD Lip Booster
For someone who stays away from lip glosses dreading the clumpyness and stickiness, this lip gloss from Makeup For Ever Ultra HD Lip Booster would be like falling in love for the first time. The formulation of the lipgloss is so smooth and buttery that you won't feel like you have something on your lips. More than the plumping effect of the lip gloss, the glaze is something that needs to be talked about more.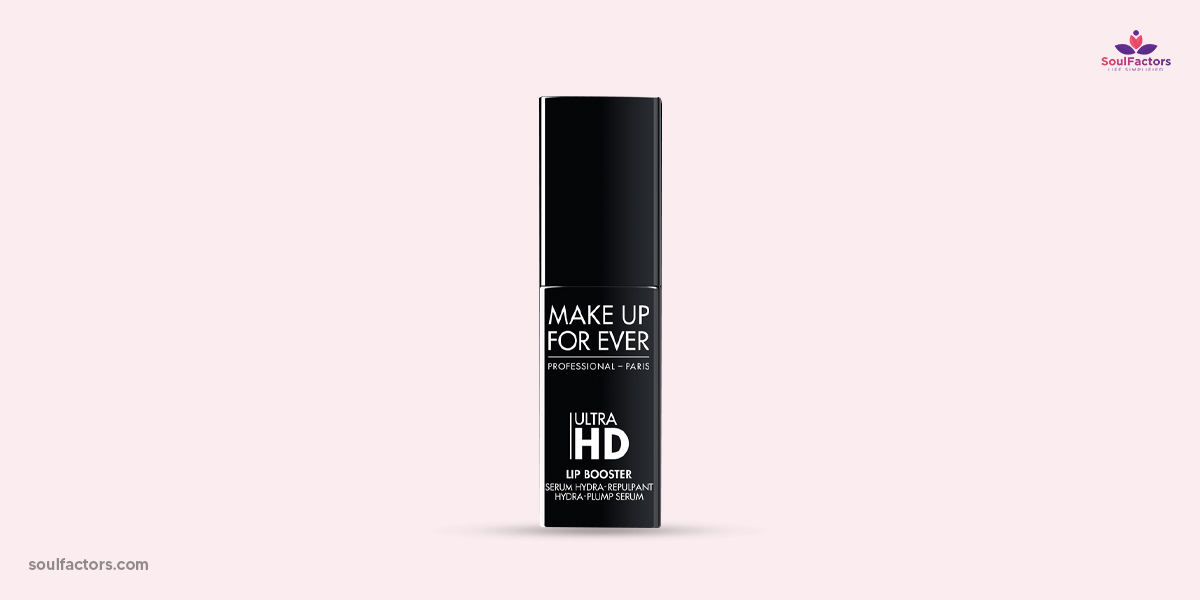 Pros
Glossy smooth formulation
No stinging sensation
A slight plumping effect is good for people with naturally fuller lips but needs that extra plumpness
Works great over any kind of lipstick
Cons
Not much visible plumping effect, the lips just look more shiny and glassy.
e.l.f. Cosmetics Lip Plumping Gloss
When it comes to creating budget-friendly products that perform high-end or even better, no one does it like e.l.f. Cosmetics. This particular lip-plumping gloss from e.l.f is one of my personal favorites. Not only is it budget friendly, but it also performs the closest to the two-faced lip injection, giving you visible results within just minutes post-application.
Pros:
Long-lasting moisturization
Budget-friendly
Gives a cooling effect over the burning or tingling effect
The formulation has the goodness of coconut oil and vitamin E. These are great ingredients to maintain the overall health of the skin (1) and provide hydration.
Non-clumpy comfortable wear formulation
Cons
The gloss comes in tints. Hence if you prefer a clear lip gloss you might not be happy with the tints here.
How To Apply-Plumping Gloss Flawlessly?
While lip gloss is extremely attractive and instantly elevates your look, not knowing how to apply lipgloss the right way can make you look tacky. It's important to know how to balance the gloss. Therefore before picking lipgloss, here is a guide on how to make that juicy pout seamless.
For any kind of lip product to look flawless it's important to start on lips that are well taken care of.
Scrubbing your lips can help you get if of dead skin cells (2) and start your lip makeup with flawless, soft, and supple lips.
Though lip balms are not mandatory if you are just going to wear a lip gloss directly on your lips, we still recommend going with a good moisturizing lip balm. This way your lips won't feel dry and stretchy later.
If you have very thin lips, then lining the lips with a shade that is closest to the original shade of your lip color and topping it off with a lip balm can give your lips a well-put-together effect.
Following the natural contour of your lips when you line your lips can give you the most natural look.
It's normal to feel a slight tingling sensation while applying a lip-plumping lip gloss. But if the tingling intensifies and becomes too uncomfortable, immediately wash off the product from your lips.
FAQ
What Is The Best Lip Gloss To Make Your Lips Look Bigger?
The Too Faced Lip Injection Extreme Lip Plumper is one of the best lip-plumping glosses out there if you are looking to give your lips an extreme plumping effect. The formula is hydrating but quite strong hence might be too much for people with sensitive lips. A patch test is highly recommended.
What's The Best Thing To Plump Up Your Lips?
If you are looking for natural alternatives to commercial lip plumpers, then cinnamon oil works best. Though the ingredient is natural cinnamon is quite strong and might be suitable for everyone, we recommend doing a patch test before applying it all over your lips.
How Can I Enhance My Lips Without Injections?
Alternative lip-plumping methods like lip-plumping lip gloss or natural ingredients like cinnamon, peppermint, etc. can give you a temporary plump effect on the lips. Unlike injects which are a more permanent solution, lip plumping gloss can give you only temporary results and might require reapplication every few hours to make the effect last the whole day.
What Is The Ingredient In Lip Plumper That Makes Your Lips Bigger?
While some lip plumpers have ingredients like tripeptide-38 or palmitoyl oligopeptide which gives the lips the desired plumping effect there are also lip plumping glosses that have natural oils like peppermint oil, cinnamon oil, menthol, etc. that give the lips desired plump effect.
💡Pro tip: Apply some setting powder on your lips before applying lip gloss can help your gloss last longer.
Tips For Choosing The Right Shade of Lip-Plumping Gloss
Finding a lip gloss with the most flattering tint is quite similar to finding a nude lipstick. If clear lip gloss is not your forte then choosing a lip gloss shade that's closest to your natural lip color can help you get flawless glazed-looking lips while not looking too artificial.
Avoid applying lipliners that are too dark and bright if you are trying to apply gloss for a no-makeup makeup look.
Tried it? How do you like the final effect? Looks stunning, right? Here is a tip. If you feel like you applied too much lip gloss and it feels drippy, try using tissue paper to wipe off the excess. Plumping lip gloss is something you need to try. The coolest part of having a lip-plumping gloss is that it is perfect for those who don't want to alter the natural shape and size of their lips but need the effect of fuller lips temporarily. Did you find this article help full? Follow Soulfactors for more latest and enthralling lifestyle, beauty, and health updates.
Now that you got your lip-plumping gloss game on point, top that up with a dose of sway and poise, and you are ready to conquer the world!