Black Friday Beauty Deals You Don't Want To Miss!
The biggest shopping spree is finally here and there's so much to choose from. With tons of discounts by your favorite brands, it's time to pamper yourself and your loved ones with the best gifts ever!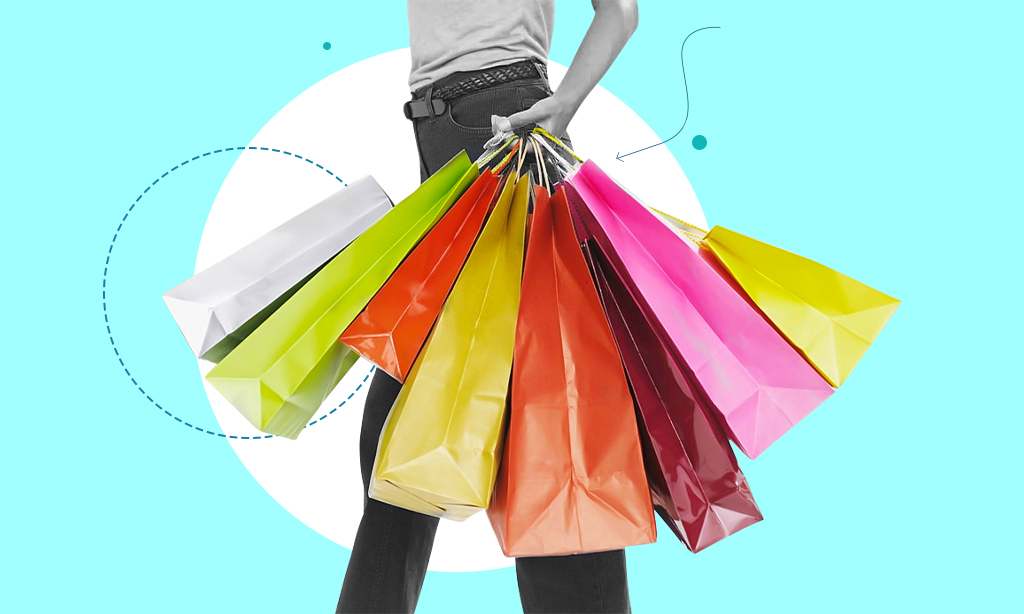 Here is your chance at a whole new array of beauty bargains. From makeup and skincare products for your beauty glam up to hair tools and perfumes to sway in style, you do not want to miss the huge beauty deal that can glow up your vanity sessions. With November 27th being Black Friday, you can expect the beauty deals to start way earlier and last into Cyber Monday the following week.
So, ladies, mark your calendars! You do not want to miss this Black Friday Beauty Deals 2020 with the most favored beauty products with impressive discount offers. What's better, these go way beyond your wish list of products you have been waiting to empty out. And, you get them all with so much less.
Best Black Friday Beauty Deals – The Apex Of All Shopping Seasons
You are all well aware of what is the fuss about the Black Friday sale. Apparently, Black Friday has routinely been the busiest shopping day of the year in the US since2005 (that's 25 long years!). The profit lines of the retailers never fail to turn "black" from red after the deal is closed every year. It is basically the start of Christmas shopping for the next month! Black Friday comes right after the Thanksgiving day of the US — which falls on the fourth Thursday of November every year.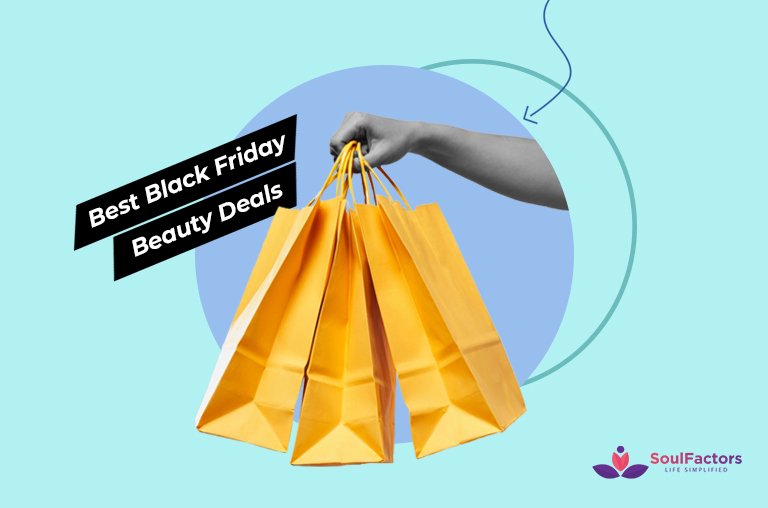 The Black Friday deals usually start on a different day every year but mostly before the day itself and leave a window of a few days to run through November 30th. For the early birds who prefer not to get under the bus on Friday rush, the deals start in advance. But keep in mind that your favorite brands can keep revealing their appealing offers, so sleep with an eye open.
Black Friday – Drop Whatever You're Doing, It's The "Add To Cart Day"!
Since none of us can make use of the in-person shopping deals this year, several, if not all, of your favorite brands have worked up their online deals to give you the best. With Cyber Monday — a marketing term for the Monday after Thanksgiving — falling right after Black Friday, people are more encouraged to shop online this year!
And the epic deals on cosmetics are truly magnificent and this window of deals, worth of discounts, comes only once a year. So, if you are already in the mood to stomach your turkey, grab your wallet and scroll away to cart your best deal!
Smoky Eye Bricks – Victoria Beckham Beauty
Spice's posh beauty line offers a 20% discount on everything from November 25th until November 30th. And these richly pigmented palettes, inspired by the signature smoky eye of the boss lady herself, gives a wonderful curation of shades. To leave you with an iconic style, either a satin finish or matte finish, Smoky Eye Bricks caters to effortless textures. With ingredients that are leading the industry, particularly sodium hyaluronate, it can decrease the appearance of wrinkles and unwanted lines to give you the best smooth skin finish.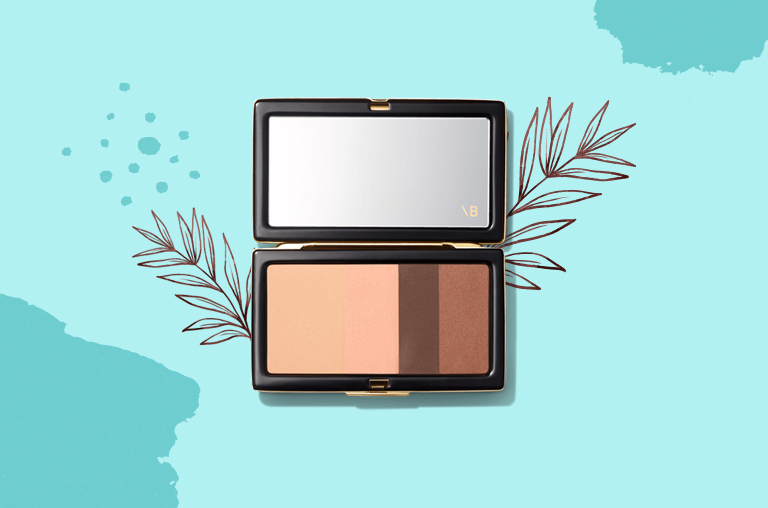 Price: $56
Not only is it streamlined to give you a modern smokey eye, but also versatile and easy-to-use. You do not need multiple brushes either. You can easily blend and work the hue you desire with the warmth of your fingers, thanks to its creamy confections. All four hues are pressed in one sleep brass compact for a maximum product in minimal packaging. No wonder why it is a cult favorite!
Mascara 101 – Saie
Saie offers 25% off all products from November 23rd to November 30th. That includes this great choice of makeup obsessives since mascara is a must-have staple to keep the eyes looking glamorous. This one is a perfect pick for long and lifted lashes. The thick and buildable formula can volumize, lengthen, and lift your lashes from root to tip. Your lashes will become full and feathery, feel flexible sans feeling heavy or coated nor turn crispy or flaky.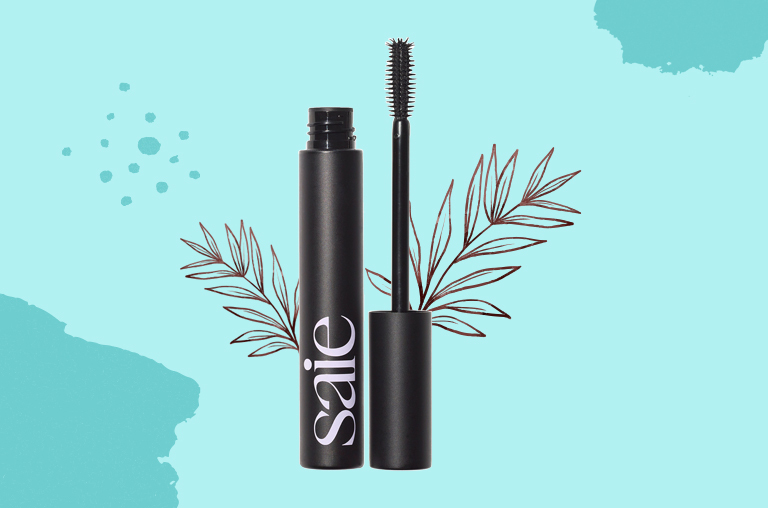 Price: $24 to $19
Because it is formulated to strengthen and condition your lashes with rich nutrients and minerals with high potassium levels. Also, the ingredients are naturally derived. So switch your lashes with one coat for a naturally lengthened look or two or three coats for extra thickening.
Luminous Silk Foundation – Giorgio Armani Beauty
From November 27th to December 2nd, you get 30% off all Armani products. The best part of this deal is not the products themselves, but 30% of your purchase will be donated to its Acqua For Life initiative — which makes drinking water accessible to places with water scarcity.
My choice on this year's Black Friday beauty deal of Armani is this natural silky lightweight foundation, which could fill a coveted space in your beauty regime. Inspired by Charmeuse silk "The Fabric of Emperors", this luminous foundation perfectly glides over your skin for a flawless glow.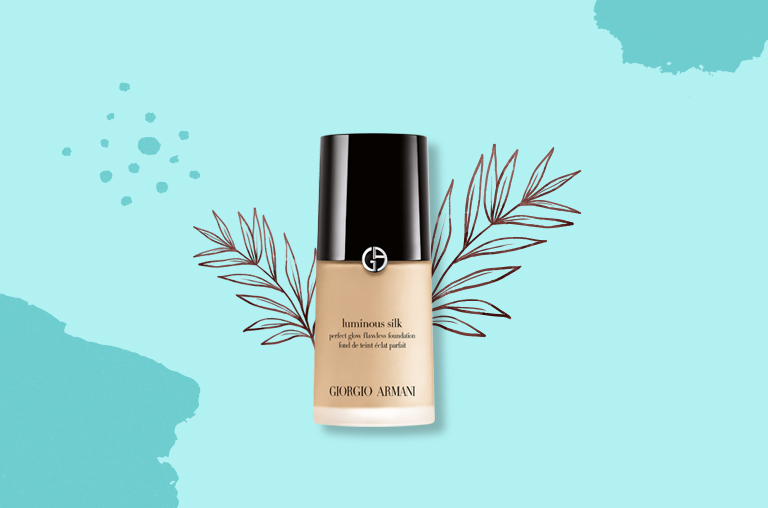 Price: $64 to $44.8
You can build the fluid formula weightlessly for medium coverage to improve texture and blur imperfections since it uses exclusive Micro-fil™ technology to brighten and sculpt. Though, it is better to use a blender brush for an airbrushed finish. Also, it also comes in 30 different shades that can match every unique skin tone, meaning, less worrying about shade selection. The impressive fact is that it is an InStyle Best Beauty Buy award winner for "Best Liquid Foundation" for 13 years in a row!
Super Soft Shea Lip Balm – EOS
From November 23rd to November 30th, you can have a site-wide 20% off. But on Black Friday (November 27th), you get a free hand cream if you spend over $25. On 30th November (Cyber Monday), all holiday gift sets will be priced at $7 and all lip balms will be $2. That includes the Super Soft Shea Lip Balm with sustainably-sourced shea butter and nourishing coconut and jojoba seed oils for 24-hour deep hydration.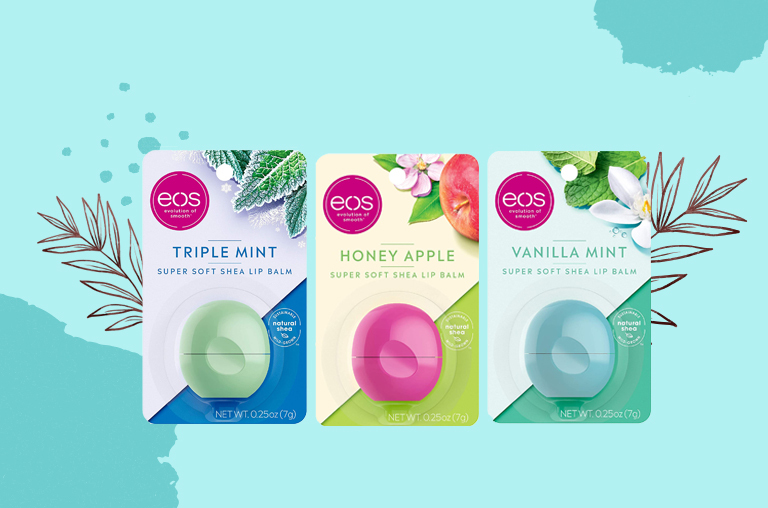 Price: $2
It seals in moisture as well. The creamy and exotic coconut milk flavor may taste like coconut and tropical papaya to give a beach vibe. It is formulated without paraben and is hypoallergenic, derma-tested, and cruelty-free. Buy this and stay hydrated, it is so handy!
The Ready in 5 Set – Kosas
Kosas has set the feast going way earlier. Ten days of discounts — from November 20th to November 30th — to make your holiday shopping special and so much easier (not to mention save you some money). You get 20% off on any purchase of $25 or more, 25% off on any purchase of $50 or more, and 30% off on any purchase of $75 or more. Don't wait too long though, because you should grab your three saving tiers like The Ready in Five-Set before it's too late.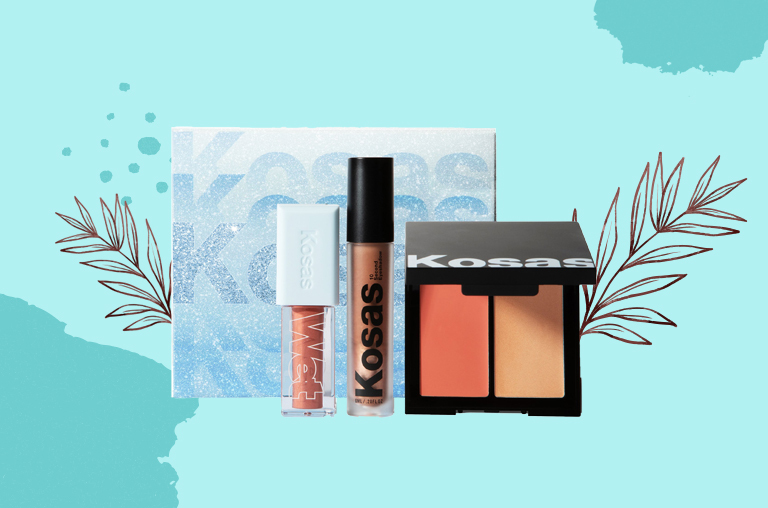 Price: $89 to $45
It comes with a Wet Lip Oil Gloss in Dip alongside the Color & Light Palette in Velvet Melon High Intensity. The lip oil, being 100% lip gloss and 100% treatment, is a juicy nude packed with peptides that can both plump and hydrate your lips. The palette duo is the double pigment for a double payoff. Because it is an easily buildable cream blush together with a highlighter to leave you with a juicy and peachy dewiness on your skin.
It also includes the Best of Beauty winning 10 Second Eyeshadow in Globe to give you shimmery lids of a champagne color. For more impact, you can layer for a soft wash. It is said that the liquid formula goes on like watercolor, but it dries quicker than you think while soothing your skin. All three are formulated without sulfates, parabens, phthalates, and dimethicone(1). With these three makeup bag essentials, you can get ready in 5 minutes. Apparently, they even timed it.
Mesmerizing Glow Kit – Charlotte Tilbury
This year's deal brings you 30% off on selected classic products from November 19t to December 1. A magical offer on this trio is indeed dreamy! You get sunset-inspired smokey eyes and a glowing complexion with kissable coral rose pout with this glow kit.
The 6-shade Charlotte Darling Easy Eye Palette is everyone's favorite from the archives. For its sunset hues including bronzed copper, peachy pink, rosy terracotta, and chocolate brown eyeshadows, and high-pigment, the defined and illuminated smokey eye is guaranteed.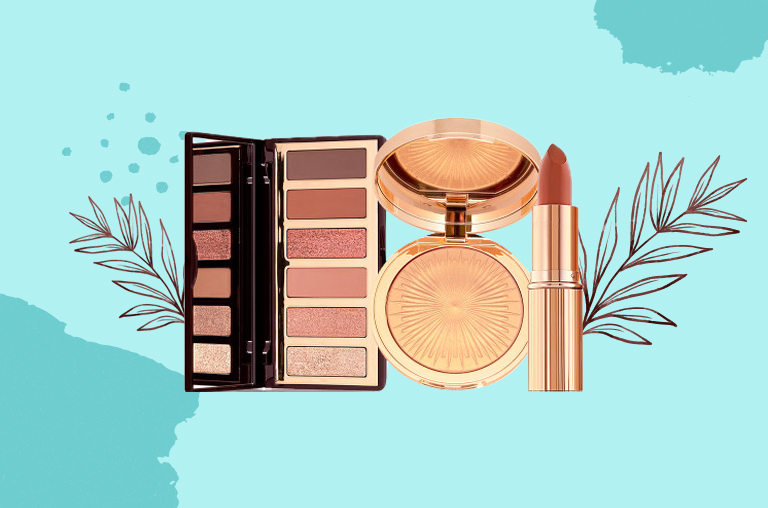 Price: $136 to $95.20
Besides, the palette pigments are coated with a mix of silicones and emollient oils. Charlotte's Magic Star Limited Edition Highlighter is another highly pigmented, gold champagne addition to plate your skin with moonlit shimmer for a glow that reflects the light.
Because it is enriched with light-reflecting pearlescent pigments to capture and reflect light for a glowing complexion. The third one is a Kissing Lipstick in Stoned Rose with a warm coral rose shade. It is a moisturizing formula with light-diffusing pigments that will leave you with a luminous and fuller pout.
Run The Show Kit: Mocha – MAC Cosmetics
MAC lovers can expect some daily deals from November 23 to November 30. This limited-edition holiday kit features best-sellers satin lipstick in Mocha, prep + prime lip, and strobe cream (mini MAC) in Pinklite. The original Prep + Prime Lip provides immediate hydration while reducing lipstick feathering that we all hate.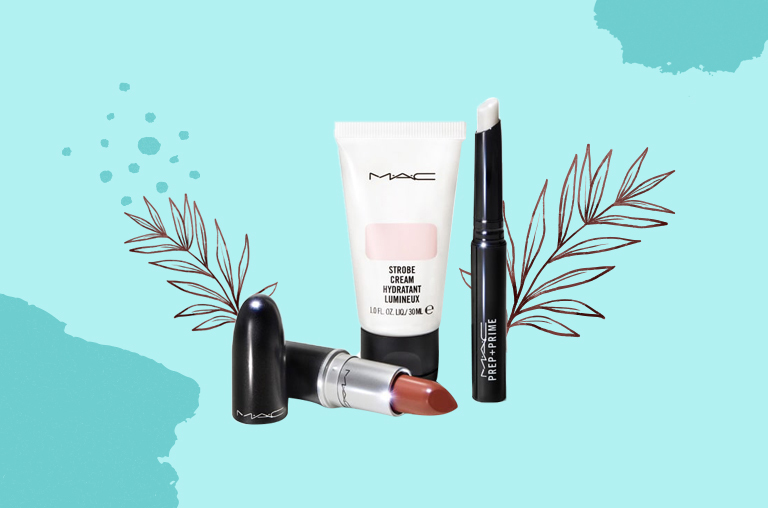 Price: $54 to $29.50
The peachy yellow-brown lipstick, on the other hand, has a creamy formula and leaves you with a satin finish. Moreover, Mocha lipstick is long-wearing and color-true for 8 long hours! The third product of the trio is the Pink pearls cream that adds abundant radiance to your skin while improving clarity, hydrating, and smoothening your skin. The kit is bundled in a fire-work embellished, metallic gift box, which is quite a beauty.
Glory Wellness Box
Build your wellness box to elevate your skincare deal with Glory SkincareBox. You can curate your own personalized luxury for a non-toxic skincare routine. This year's Black Friday deal is 20% off across the site by using the code "BLACKFRIDAY". You can choose what to add to your bundle and get a 20% discount on each product.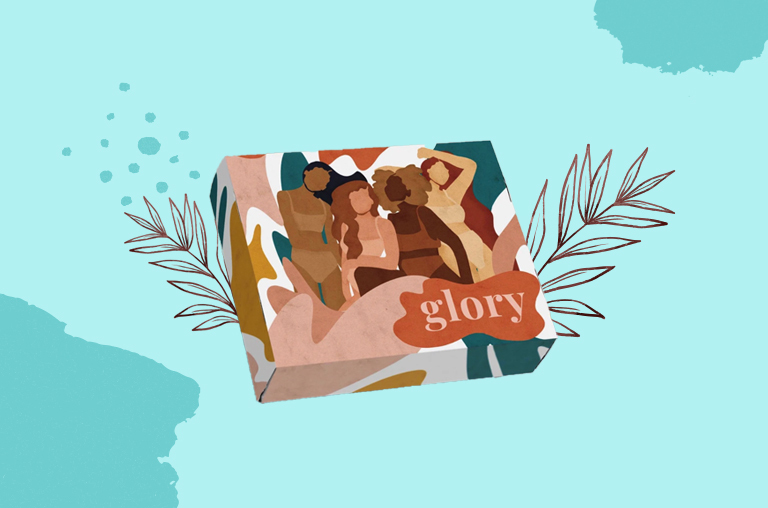 From botanical facial steam and clay masks to scented candles and gift cards, there are too many to choose from. I won't blame you if you get confused. Make sure to create your wish list ahead of time to make it easier for you to add items to our cart once the sale begins!
Deluxe Head-To-Toe Bundle – The Body Shop
This bundle of joy is your perfect winter pick me up! The Body Shop offers 30% off across the site and 20% off gifts on this Black Friday! And this head-to-toe treat, worth $85, has the full package that can nourish, hydrate, and refresh your winter. The body-loving surprises include a Hemp hand protector, Shea body butter, Shea lip butter, Zingy Pink Grapefruit shower gel, Ginger shampoo and conditioner, vitamin E moisturizer, and night creams(2).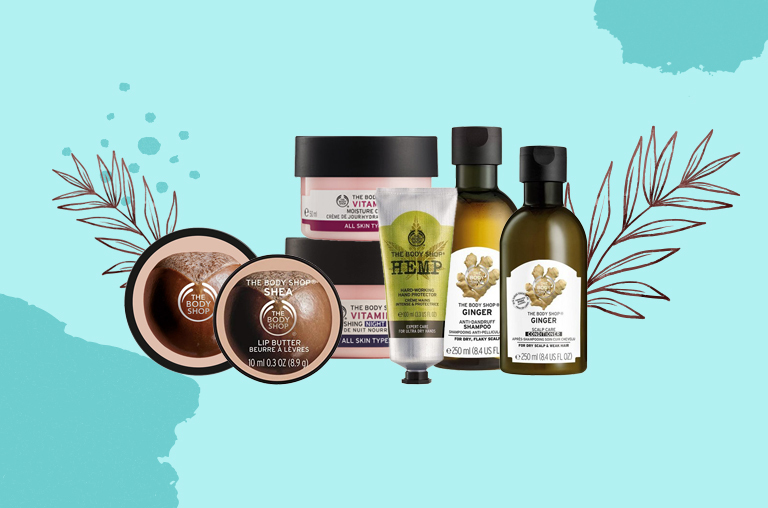 Price: 85$ to 64$
All these come packed inside a 100% natural jute pouch that is handcrafted and reusable as well. You can refresh your skin, moisturize your Saharah dry skin on your hands, pucker up your pout, care for the skin around your eyes, and lather up and cleanse your strands.
The Best Sellers Skincare Set – Glossier
Everything on Glossier will be 25% off from November 26th to November 30th. But the sets will be 35% off and this bestsellers skincare set will be worth every penny you pay. Besides the fact that it is confusing to choose which staples to buy, this skincare set is non-negotiable for oily skin. So if your skin has extra shine, this 3-step skincare routine of their iconic cleanser, mattifying moisturizer, and best selling lip balm will do you good.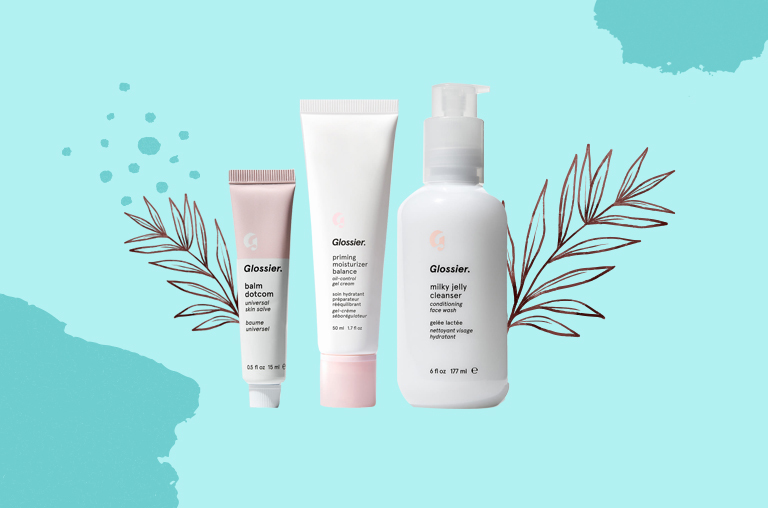 Price: $55 to $42
To remove your stubborn makeup (even mascara!), use the pH-balanced, creamy gel face wash Milky Jelly Cleanser. It is made with a perfect blend of five skin conditioners that won't leave your skin tight or irritated. Besides cleansing away excess oil, dirt, and makeup, it is safe for your eyes as well since it uses the same gentle cleansing agents in contact lens solution. Then comes the Priming Moisturizer Balance.
A lightweight, oil-free gel-cream that controls your excess shine, moisturizes while mattifying, and refines the appearance of pores. All in one simple step. Neither does it dry your skin nor leave a flat finish. Then you have Balm Dotcom which is an ultra-moisturizing lip balm that can soothe and nourish your lips. Since it is packed with antioxidants and natural emollients, it will hydrate your lips with a waxy texture to seal in moisture.
So these are a few of the best beauty deals of Black Friday and Cyber Monday. Keep yourself a reminder to add these to your cart before the day arrives. You don't want them to be sold out, right? Enjoy your holiday shopping!