How do you choose the best lipstick for older women?
How do you take a few years off your lips?
"For attractive lips, speak words of kindness."
says Audrey Hepburn.
But is that just enough, especially when you have spoken for more than half a decade?
The facial features that pull the attention of others are your lips and eyes. And lipstick has the potential to change the looks dramatically.
Finding The Best Lipstick For Older Women
Lipstick majors have put in some serious research into making hydrating lip color formulas and full-coverage lipsticks that suit mature lips, as aging can make the texture of the lips not-so-smooth!
Lips, like the rest of our skin, lose collagen and get prone to dryness. The other concerns are feathering and bleeding of lipsticks, which make them look far from being picture perfect.
To find the best lipstick for older women,
look for shades with moisturizing formulas that bring out your natural beauty and give a gentle,
age-defying charm.
If you are plus fifty, you may find that your deal breaker lipsticks do not show as much magic. Now it will be more about what makes the best lipstick for older women and how to wear it rather than staying depressed about having to break up with lipsticks.
Key considerations in choosing lipsticks for older women: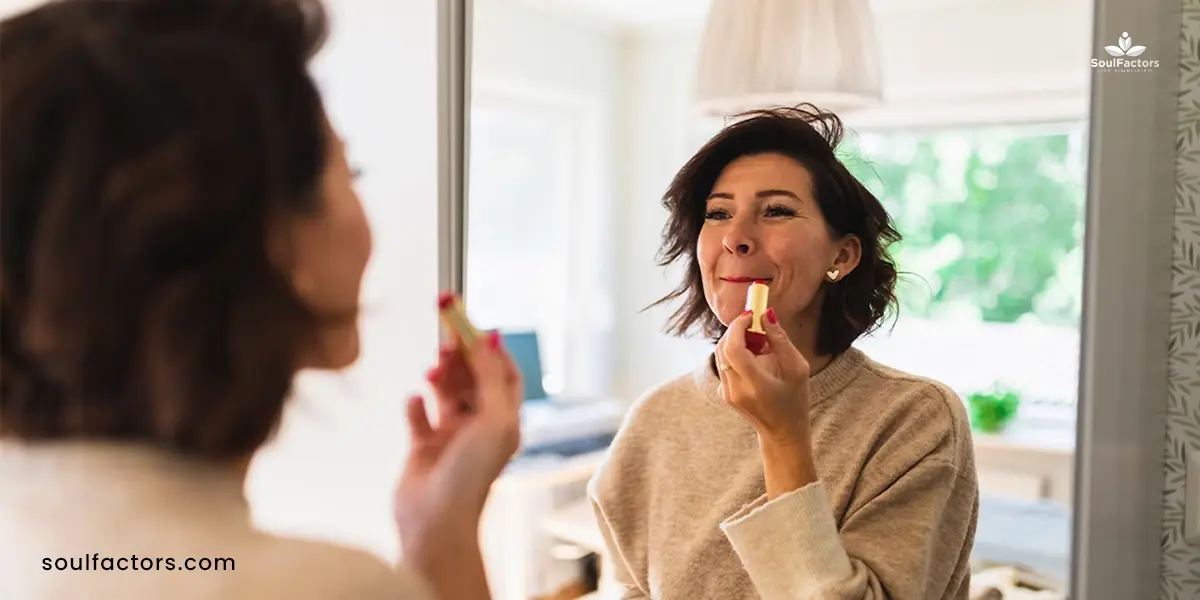 Long lasting: You want minimal touch-ups when you have other things to worry about. This boosts your confidence, as you do not have to keep checking if your lip color has faded or flaked.
Trusted brands: CC and Loreal are not just class choices, but wise too. The brands have been around for some serious time, and they have a strong R&D in place to keep improving and never fail on their promises. They are also best for no feathering.
Moisturing/ hydrating: Moisturised lips with a clean and smooth dash of color can be attained by going for hydrating or moisturizing lipsticks. Avoiding products that have lip-drying ingredients(1) is also vital.
Color that bleeds: It is yet another concern. Choosing a long-lasting liquid lip color or creamy matte lipstick can solve this issue.
Emphasizing fine lines: A moisturizing long-lasting lipstick with a creamy finish can make sure that it does not show the cuts and lines on your lips.
Anti feathering: If your lipsticks are prone to feathering consider switching to super hydrating lipsticks or tinted lip balms.
Shades: When choosing the best lipstick for older women, shades that do not emphasize the lips or the fine lines around them matter the most. Finding the best lipstick shades for older women means finding deep, moisturizing colors that bring out a woman's natural beauty and go well with her skin tone.
Ingredients: Always choose ones that have moisturizing ingredients like coconut oil, shea butter, etc. which can soften cracked lips and blur the appearance of the fine lines on lips as it is vital for older lips, apart from providing smoothness in the application.
5 Best Lipstick Brands For Older Women
From the best matte liquid lipstick to the best lip gloss for mature women, these top 5 will help you get started on your youthfulness project.
Chanel Rouge Allure Luminous Intense Lip Color
CC always is lux and classy, and the price reflects it!! The packaging stays faithful to the brand's expectations. The silky light-weight formula is easy on the lips with intense pigment from ultra-wearable nudes to classic red.
Pros
Natural ingredients like castor oil and coconut oil
Nurture and smoothen the lips
Royal packaging
Cons
Pricey
No one can successfully predict which one will be a limited edition.
Victoria Beckham Beauty Posh Lipstick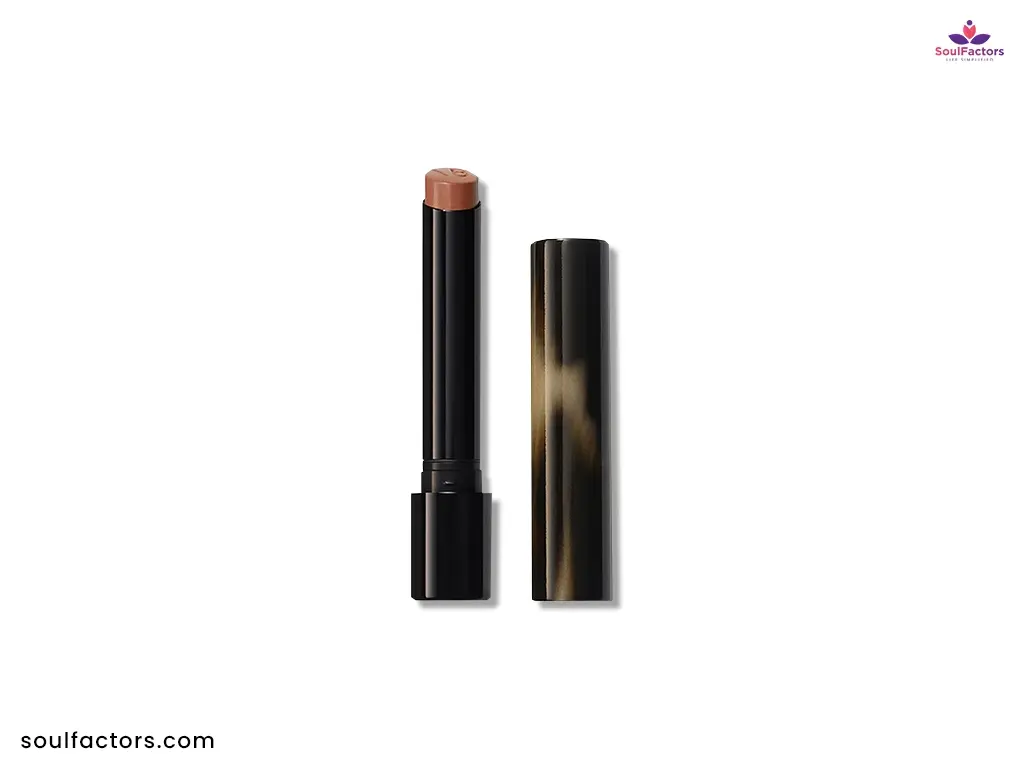 It is vegan! The lipstick is ultra-moisturizing, more like a lip balm. An infusion of plant-derived ingredients, including nourishing and lip-plumping avocado oil, coconut oil, rosehip oil(2), pomegranate, and candelilla wax makes it a great choice for those who value health over artificial colors.
It is one of the best lipsticks for older women. The curated collection of shades largely consists of neutrals, which could have been inspired by the choices of Mrs. Beckham during her 'spice girl days'. It sheers out easily, so if the color is too bold you can tone it down.
Pros
Vegan
Tortoiseshell packaging is hip
Easy to carry around in a purse
Oozes plant-based derivatives
A slim bullet that is great for use on aging, thinning lips.
Cons
Revlon Color Stay Satin Ink Liquid Lipstick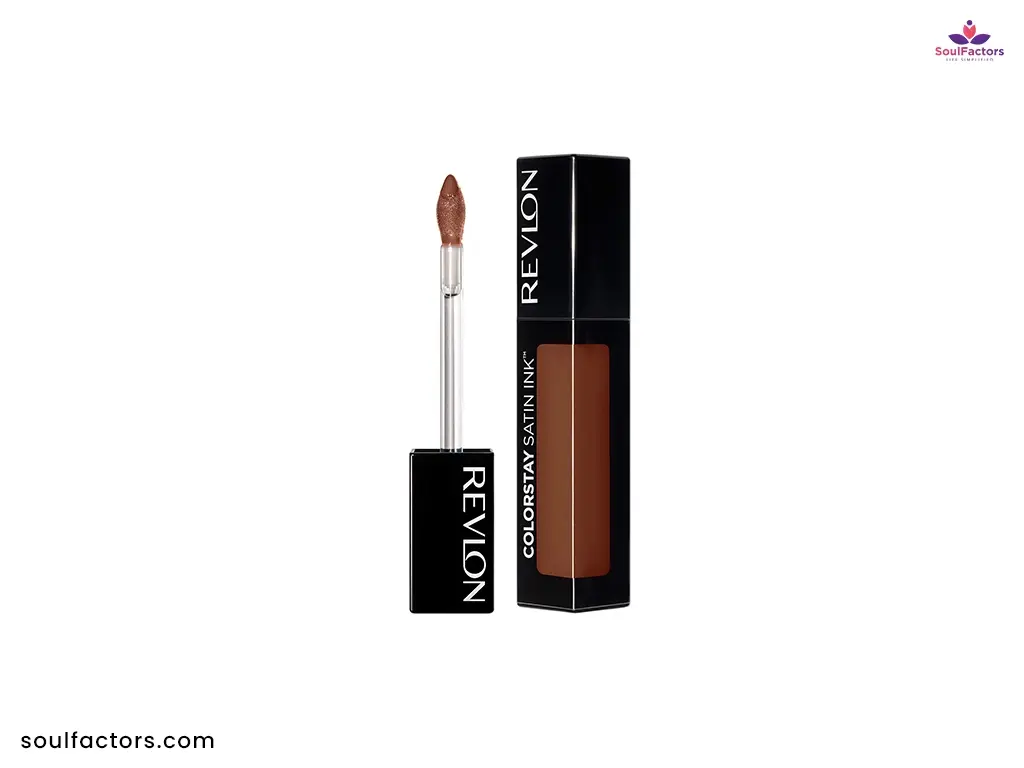 Another household brand, Revlon has brought in this moisturizing salve which gives a high shine finish in a smooth and lovely texture and the shade range includes everyday neutrals and trendy colors, like neon fuchsia and true orange. This sure is an antidote to a flaking, cracking, or feathering pout as it is rich in vitamin A and black currant seed oil.
Pros
Super hydrating
Wide range of colors
Affordable
Cons
Applying the right quantity needs some practice.
Colors like magenta and raspberry can give an illusion of fuller, youthful lips.
Loreal Color Riche Les Nus Intense Lipstick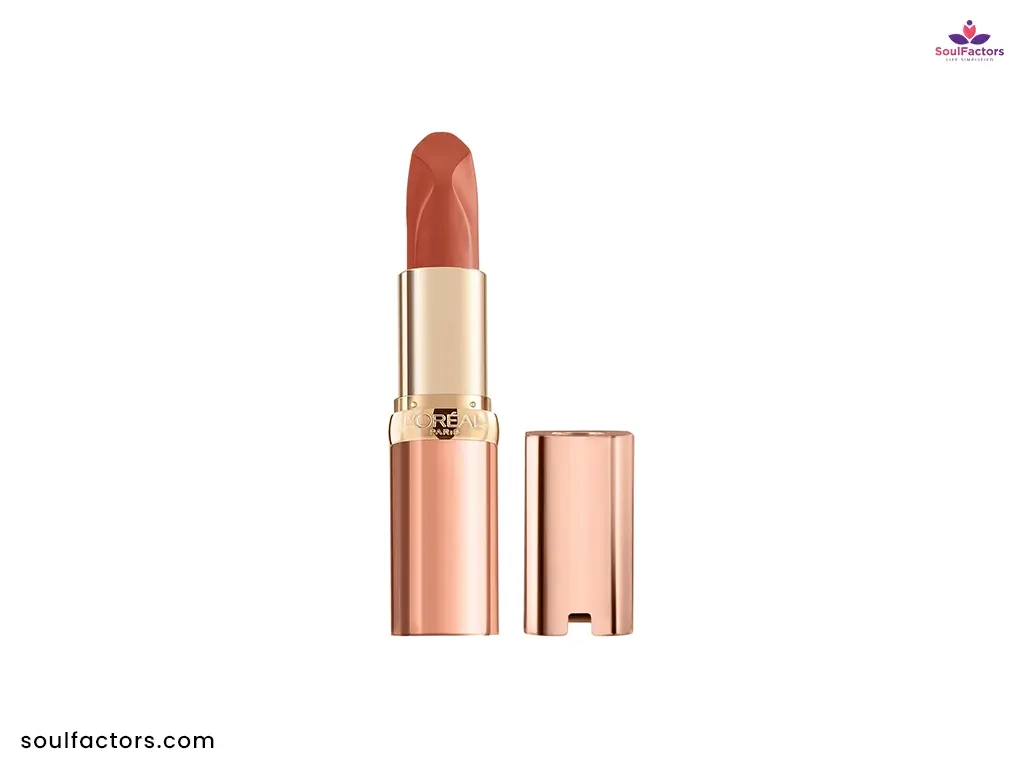 Les Nus Intense offers a wide range of full-coverage neutral lipsticks from light peachy pinks to deep orange browns.
They are hydrating because of the addition of argan oil. It also makes it gives a buttery smooth finish, especially on dry, mature lips, making them look luscious. The strong floral aroma is a mood elevator.
The biggest highlight is that it is a budget variant of the Charlotte Tilbury range.
Pros
Easy on the pocket
Moisturing/ hydrating due to Argan oil
Cons
The fragrance may be a little too strong!
Dior Addict Hydrating Shine Lipstick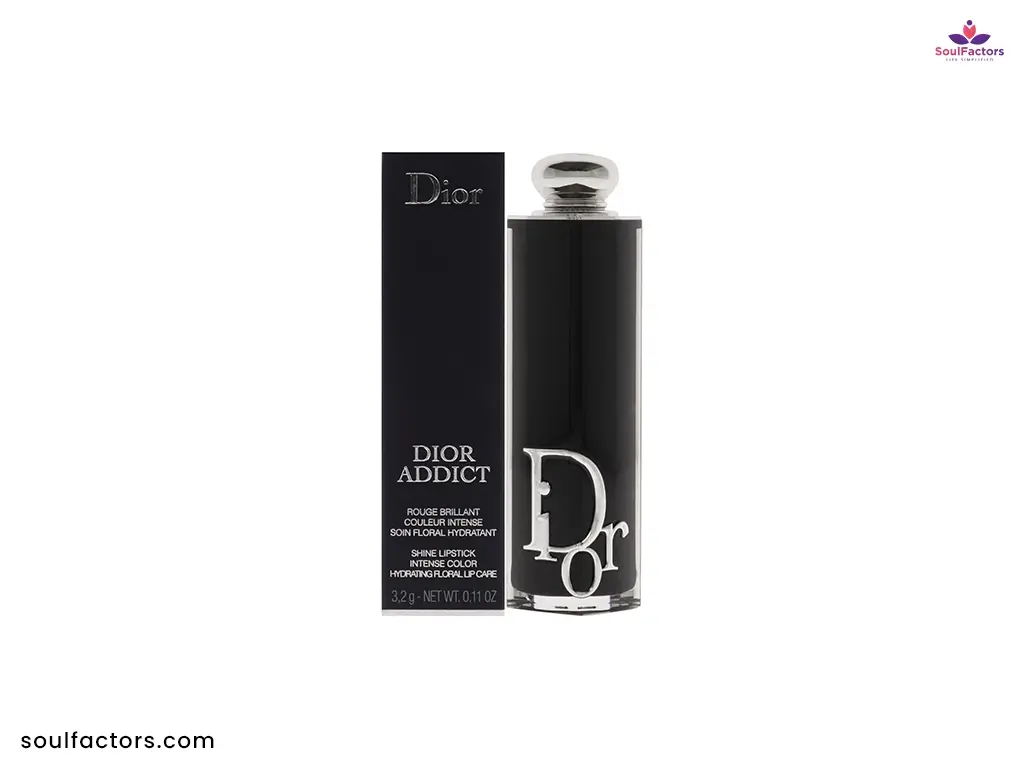 Dior is my all-time personal fave. This one feels incredibly comfy, even for all-day wear. The moisturizing jasmine wax and lip plum oil allow the formula to melt into lips, creating a glaze-like finish that is super hydrating as well.
A plus is that the tubes are refillable, which does save you some money over time. As a premium service, you can also get a "couture lipstick case" in the brand's signature package, which is a pink patent leather-like tube with the stitching you get to see on Lady Dior clutches.
Pros
Hydrating
Glossy finish
Refillable
Cons
Not a long-wearing formula.
Choosing the Right Lipstick Shade for Older Women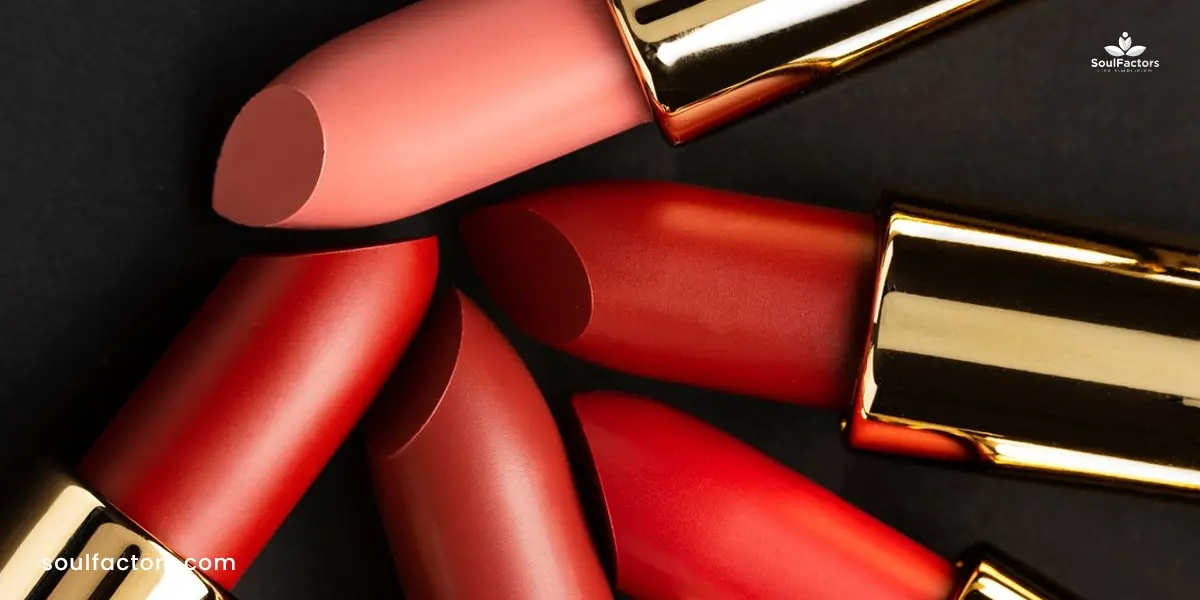 Some may succumb to the compulsion of graceful aging and keep aloof from certain lipstick shades.
When thinking about the best lipsticks for older women, red and bright colors are generally shunned. But I believe that unless you have a very serious wrinkling around your lips, you should go for it. A bright color sure takes the attention of the onlooker from tired eyes or any other unflattering feature.
Red is an eye magnet, so swipe it on if you are a confident girl. Or you can go for matte and muted shades. Light shades of pink are the staple in an older woman's beauty kit. Shimmer distorts the look, but a bit of gloss will take the lips to a different level. Colors like magenta or raspberry can give an illusion of fuller youthful lips.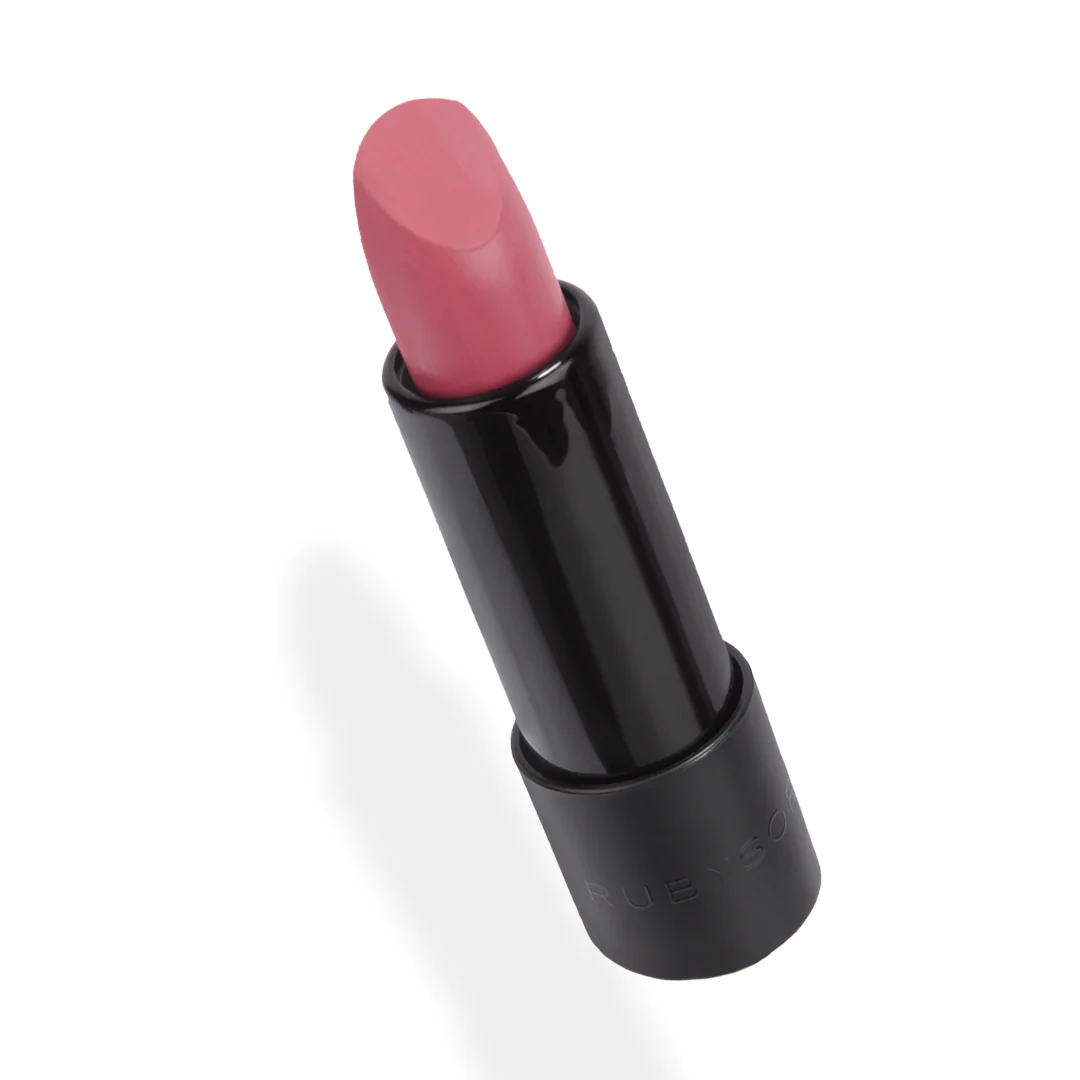 Tips to Perfect Your Lipstick
1. Clean canvas
Whichever brand you are going to use, dry flaky pout with dead skin cell build-up will reduce its impact. Use a lip scrub or wet towel to exfoliate the skin at least once a week.
2. Lip balm/ lip oil
Apply lip balm or lip oil generously to moisturize.
3. Primer/ lip liner
Primer and lip liner will help with the bleeding and smudging issues as it sets the boundaries for the lip color.
4. Lip mask
Use a lip mask to prevent drying out and chapping of lips.
5. Reputable brand
Always go for a reputed brand as it delivers what it promises.
6. Baby powder
Try time-tested tweaks like applying baby powder on the lips to make the color last longer.
7. Long-wear
Choosing long wear and kiss proof also works.
8. Shimmer
You can also apply some shimmer to the lower lips as a final touch to make your lips juicy.
9. What to Avoid
Avoid lip smacking, biting, etc.
FAQs
1. What color lipstick should a 70-year-old woman wear?
Nudes, coral and pink!
2. Should older women wear matte or shiny lipstick?
Shiny moisturizing lipstick! Matte lipsticks are super drying unless they are creamy and moisturizing.
3. What is the best lipstick color for women over 50?
You can go for nude lip colors or lighter shades of red depending on whether you want to draw more attention to your lips or not.
4. Can 60-year-old women wear red lipstick?
Yes! Yes! But if there are many wrinkles around your pout as you are over 60, it is best to go for shades like raspberry that will make your lips fuller and youthful.
5. What color lipstick makes you look younger?
Shades of pink and corals, no doubt.
6. Can older women wear glossy lipstick?
Yes. But they do tend to spread beyond the lips if you are older.
Winding Up
Apart from researching the best lipstick for older women, some efforts towards proper nourishment through proper diet and supplements along with hydration should be made. There are plenty of choices for your lips to look fetching. Let it complement your dressing sense and make you look your youthful self, inside out!