Nothing feels better than waking up in the morning so you can relax and get things done. A hectic morning can spoil the mood for the entire day. Breakfast, the first meal of the day, plays a key role in not just making sure we get our desired amount of nutrition but also aids in maintaining our energy levels throughout the day. Hence, you might need to figure out what works for you as easy healthy breakfast ideas. Also, there are many benefits of healthy eating and healthy breakfasts will lead you to them(1).
Waking up and struggling with breakfast is a common issue we face. "What should I prepare for breakfast today?", this is one thought every woman wakes up with, and it's not a good feeling, it can also be stressful to many. The most difficult decision to make in adulting life is to decide on what to eat three times a day. This problem can be resolved though!
Nothing huge, all you need is some pre-planning and some quick recipes. With few efforts, you can whip up an easy, healthy, and yummy breakfast in no time and still have time to spend with your family every morning, or enjoy that one warm cup of coffee and take time for your self-care.
10 Easy Healthy Breakfast Ideas
Breakfast is the primary food to be filled with the nourishment needed for an entire day(2). One must carefully plan breakfasts to maintain good health throughout your work time. Good breakfasts can enhance your productivity for the day. It helps in proper thinking, better solutions for complex situations, and less stress and drowsy feeling as you open your laptops.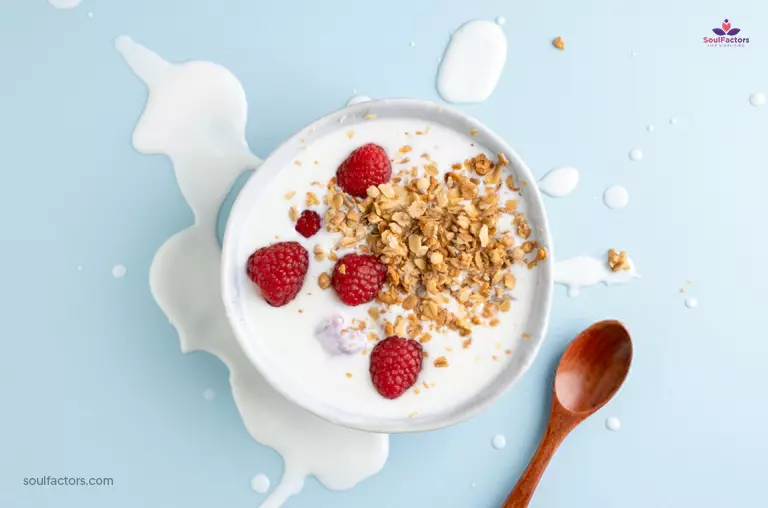 Healthy breakfasts can help you to improve your skin as well as be added to your diet plan if you are following one already. Hence, for a busy lady a healthy breakfast will intensify your energy for the day. Here are the busy women's guide to easy healthy breakfast ideas, and some mouth-watering recipes to make your mornings worth it.
1. Multigrain Bread, Peanut Butter, Banana, And Chia Toast
Bread and peanut butter is a classic quick breakfast, let's make it a little more healthy by adding banana and chia seeds. This recipe is simple, healthy, and filling.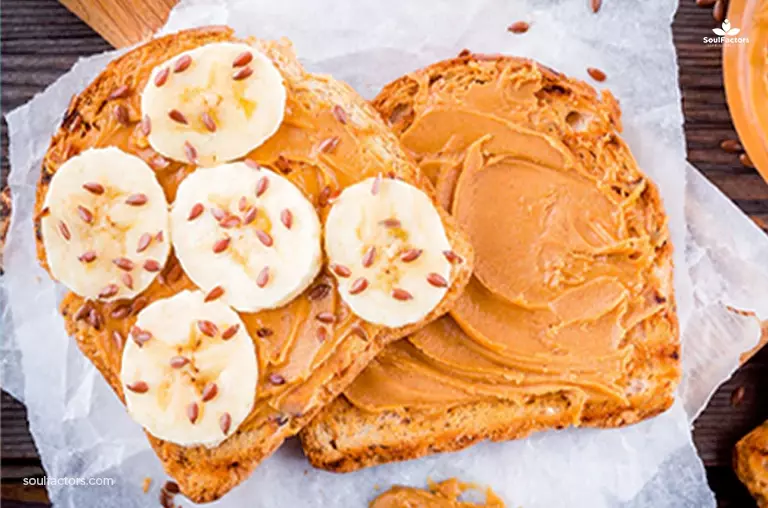 Take two slices of bread (Any bread of your choice)
Spread the desired amount of peanut butter on both slices
Top it with banana slices and chia seeds
Give it a slight toast
2. Gluten-free Pancakes: Fluffy, Tight, Tasty, and Fulfilling
To make the gluten-free pancake batter- you will need, oats flour, egg (optional), baking powder, one small banana, cocoa powder, or vanilla essence (you can choose any flavor you prefer).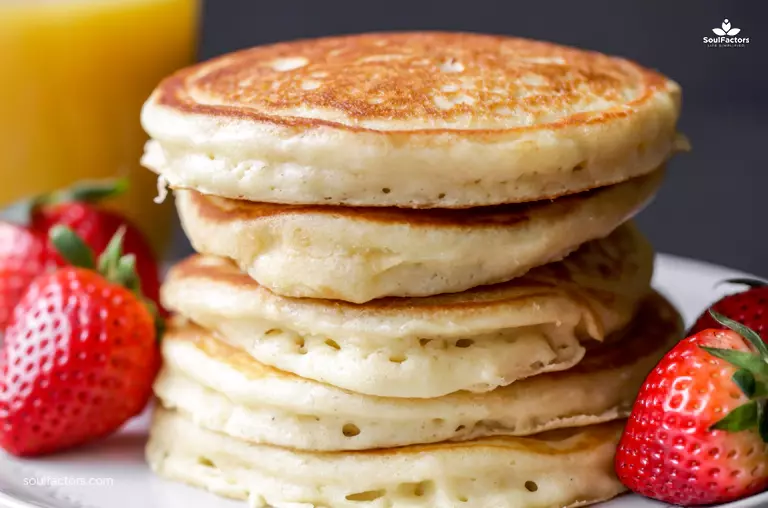 Bled everything in a blender, once the batter is smooth, cook them like your usual pancake. Serve hot with honey or maple syrup.
3. Oats And Peanut Butter Granola
Granola makes an excellent break option, you can have them at home or on the go. The best part of granolas is you can prepare and store them in advance. The oats and peanut butter granolas are gluten-free and the perfect easy healthy breakfast idea or a healthy snack.
To make these yummy granolas you will need rolled oats, peanut butter (or any nut butter of your choice), honey or maple syrup or chocolate syrup, and egg(optional). Mix all these ingredients in a bowl and cut them into the shape you like. You can also roll them into cute balls and store them in the refrigerator.
4. Steamed Broccoli, Carrot, And Potato Salad
Salads are a healthy breakfast and a common option in easy healthy breakfast ideas, not just because they are easy to prepare but because they are also good for your gut.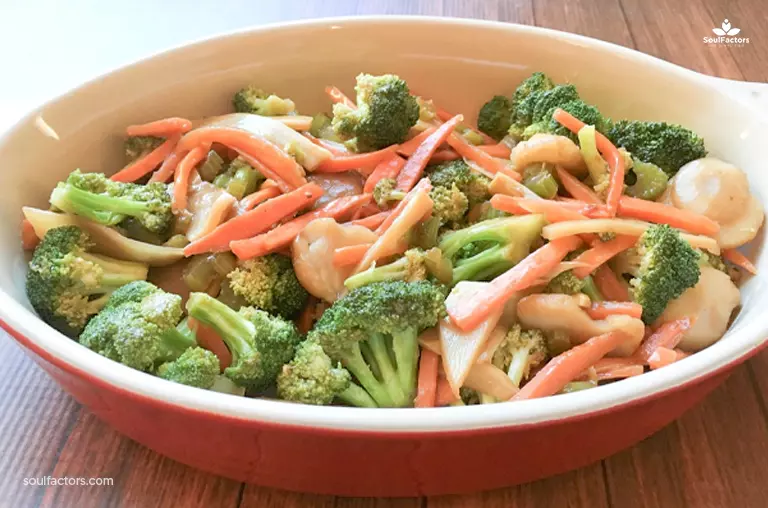 To make this salad, you will have o steam broccoli, carrot, and potato in a steamer or an air fryer. Once they are cooked, add some salt and pepper and mix them well in the bowl. That's it, you are good to go.
This salad can be customized as per your choice, some people add scrambled eggs or sausages to make the salad more filling and yummy.
5. Flax Seed, Pumpkin Seed, Blueberry, And Choco Chip Muffins
Kids love muffins. Therefore having a healthy breakfast option with muffins is a great way to ease your mornings. This pumpkin recipe is easy and can, be prepared and stored for the week in advance.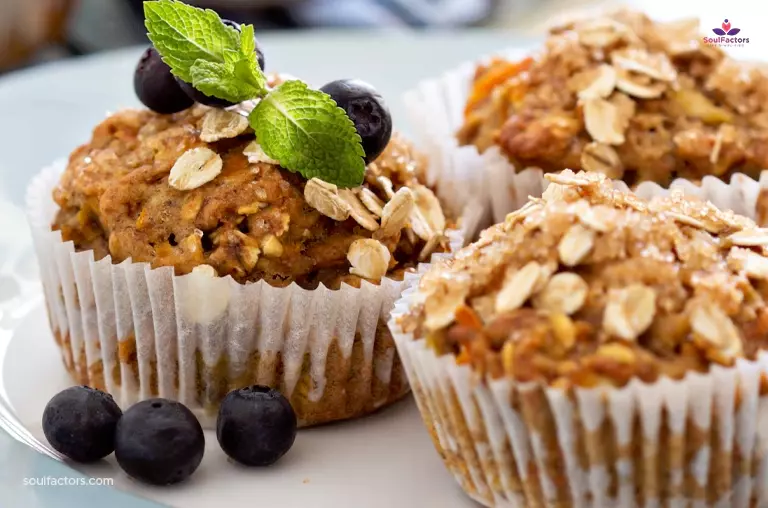 Mix banana, flax seeds, pumpkin seeds, blueberry, and baking powder, and blend them into a smooth batter. Pour this batter into small cups or cake trays. top it off with chocolate chips and put it in the microwave. Enjoy yummy yet healthy muffins one among the easy healthy breakfast ideas.
6. Overnight Oats Recipe
To make overnight oats all you will need is plain old-fashioned oats, any milk ( cow milk, coconut milk, cashew milk, almond milk, etc), Chia seeds, yogurt, essence(vanilla or chocolate), and honey.
Add all the ingredients to a container and top it off with any toppings of your choice such as fruits, nuts, cinnamon, etc. make this recipe overnight. You can also store it in the refrigerator. This is one of the most easiest and healthy breakfast ideas ever.
7. Pineapple And Apple Smoothie
For this yummy, sweet, and savory smoothie, all you need is some, frozen blueberries, any milk of your choice, a scoop of protein powder (not mandatory), nut butter (any per preference), pineapple- chopped into small pieces, vanilla essence, rolled oats, a pinch of cinnamon powder, and dates (for extra sweetness).
Blend blueberry, milk, protein powder, oats, and essence into a nice thick and creamy texture. Pour it into a glass or bowl and garnish with pineapple slices, dates, cinnamon powder, etc.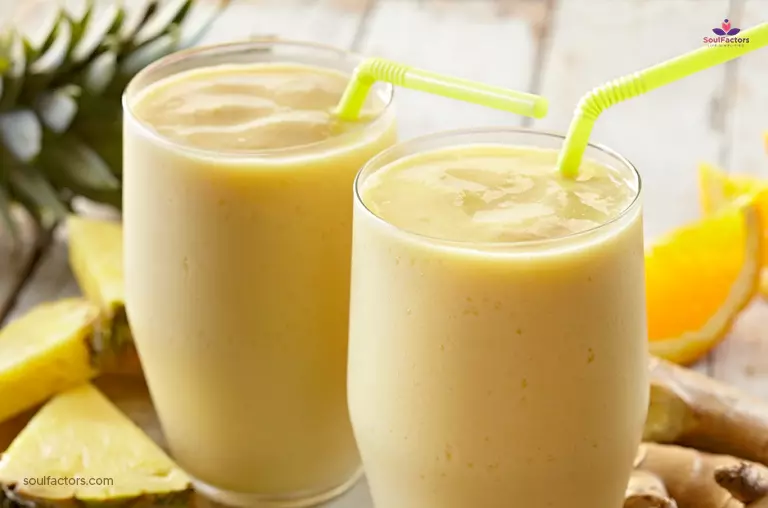 8. Oats, Peaches, And Cream Smoothie
Oats are a rich source of fiber, making them one of the best and easy healthy breakfast ideas.
To make this delicious smoothie you will need rolled oats, whole milk (any), greek yogurt, frozen banana, frozen peaches, and crushed ice. Blend all thein a blender until theta re thick and creamy. Enjoy instantly a healthy and fulfilling breakfast.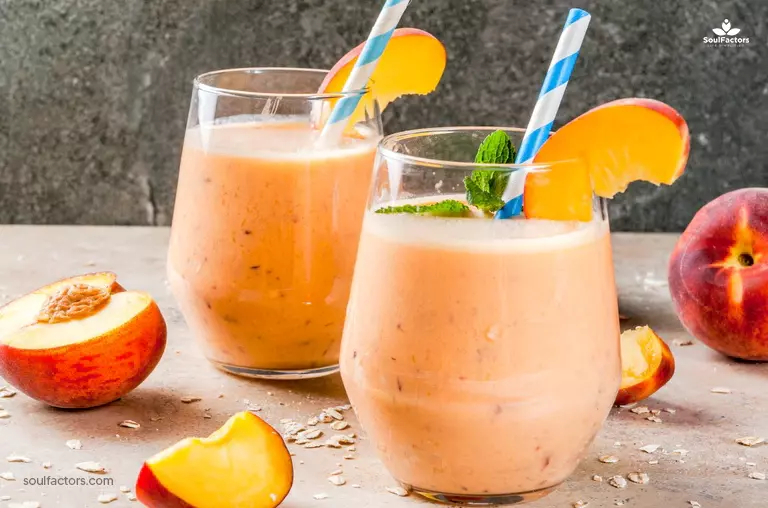 9. Roasted Potato And Chorizo Hash
For those of you who don't like having anything sweet in the morning, this roasted Potato and chorizo hash will make for a perfect option for a fulfilling breakfast option.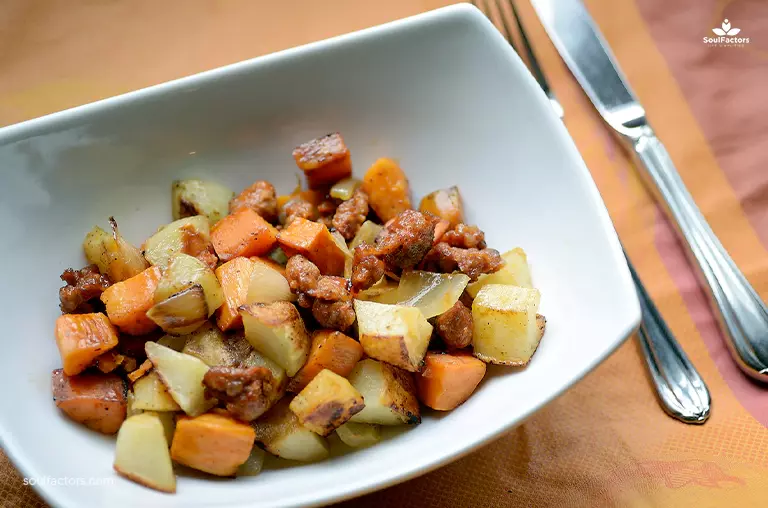 Roast the mixture of garlic, potatoes, and poblano with oil, salt, and pepper till they are golden brown. Only cook for a max of 25 to 3o minutes. You can also microwave them at 425°F if you find cooking a hassle. Next, cook chorizo into tiny pieces on a skillet for about 5 to 6 minutes till they are crisp and brown. Now mix everything in a bowl and top it off with some cheddar cheese. You can also add in some scrambled eggs if you like eggs in our breakfast. Serve hot and enjoy.
10. Egg And Sausage Sandwich As An Easy Healthy Breakfast Idea
Sandwich lovers will love this simple and tasty breakfast sandwich. Add chopped onion and sausage pieces into a skillet with a little bit of olive oil and cook for 2 to 3 on medium heat. Once both turn slightly golden-grown. Now add some cheddar chees and cook for 2 minutes more.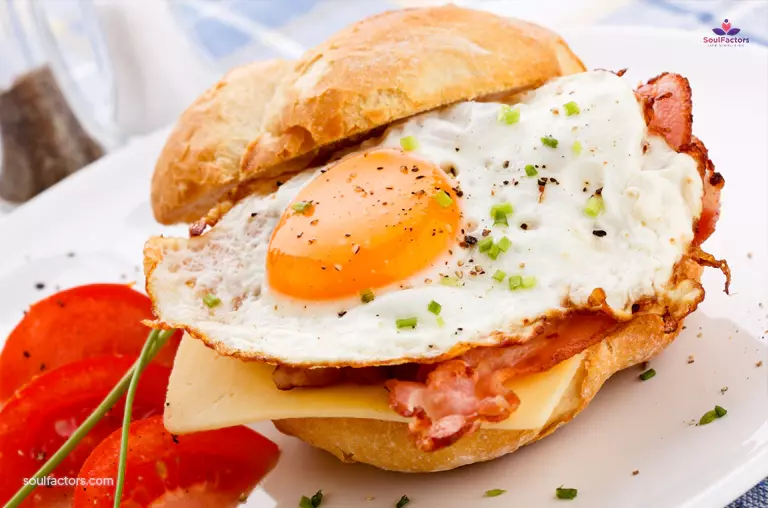 Now place this mixture on a slice of bread, place onion rings, egg omelet, pepper slices, and some parsley. Place another slice of bread on top and toast it for a minute. the sandwich is ready to enjoy in the morning or on the go. This versatile sandwich recipe can also be used as a quick bite for lunch.
Quick Tips To Make Breakfast Preparation Easy
Plan your meals ahead
Storing sauces and purees
Precut vegetables
Bulk cook and Refrigerate key ingredients
Powder the spices
Knead dough in advance
Make the batter in advance
Cook and freeze potatoes, chicken, green peas, etc
Prepare basic and common ingredients onions, tomatoes, etc.
We hope you loved our easy healthy breakfast ideas, try them and let us know which one you liked the most.