Your sister's obsession could be anything from beauty products and accessories to piles of books and music records. It is either she has everything or she has a taste of her own (completely different from yours), there's no in-between. Which woefully translates to, regardless of how well you know your sister, tailoring a personalized and thoughtful birthday gift for sister can be a daunting task at hand.
But if there is no time left for whining, keep reading for the best birthday gifts you could wrap for your sister this year or any year to come!
The Ultimate Birthday Gift Guide for Your Sister!
Any of us will get bored if we get the same boring gift every year, right? If not, you seriously need help! Jokes apart, it is pretty arid when you get the same pair of socks — may be in different colors — for your birthday every year.
I mean, would you even care to open the gift when you see their name across the box? I wouldn't bother. And I can bet on thousand bucks that this is how your sister feels whenever you give her a gift. If you have been gifting her the same old gift, that is.
On the other hand, if you actually put some thoughts into buying your sister a gift and give her different gifts, you are on the side of a good sister. Rightfully so. That is not to say that the chances of you exhausting your brain for thoughtful gift ideas are slim. Everyone runs out of ideas at some point. Or, given the galore of options from sweet to emotional, anyone might get overwhelmed.
Well, here is something that might help you. Especially for last-minute gift ideas. From funny finds to personalized and sentimental options that will surely make you both sappy, here is the ultimate birthday gift guide for your sister!
What's more, there are a bunch of options here that will spare you from breaking the bank!
What Is the Best Birthday Gift for Your Sister?
Besides a staycation, what can your sister love from you? Here is the list. The best birthday gifts mentioned from the personalized options will give her all the feels while the unique options will leave her with a look of awe. Regardless of how cliche some of them sound, your sister is certainly going to love them.
So scroll down and choose one!
#1. Photo Collage
You can never go wrong with photos, can you? Especially if your sister is a sentimental person. Take a bunch of pictures of you both, her single pictures, or perhaps include a few pictures of your family.
If you pick photos that can make her reminisce about a particular memory you had together, that would make it that better. You can add quotes or anything that represents love for sisters. Print them out, make a collage, and assemble them on a frame. This is a cliche, a very last-minute birthday gift idea for your sister!
Photo Album – Another simple gift is to assemble the old, memorable pictures into a neatly prepared photo album. You can leave a few leaves of the album empty to fill more memories, too.
Birthday Gift for Sister Idea #2. Plants
Is she a crazy plant lover who won't mind creating her own jungle in her room? Then, gifting her plants would put a huge smile on her face and even a hug for you! If she is not too enthusiastic about having an Amazon room forest, she wouldn't mind one tiny plant on her desk, would she?
Everyone has a green thumb! You can even give her cute little cacti and succulents in even cuter pots! Perhaps in pots that are customized with her favorite superhero character or a funny inside joke for a much more personal touch.
#3. Planner
If she is an organized person, she would absolutely love a planner! So, let her plan her days, months, and even a year ahead with this little help from you. A great tip to surprise her is by leaving funny or sweet notes in between the pages (like my sister did and it made my day!).
Birthday Gift for Sister Idea #4. Books
Is she an avid reader? If yes, the options are pretty clear. You can choose any book from her wishlist, or pick a few from her favorite genre. Even better, if she is into book series, you can always give her a pack of the entire series. A Potterhead sister would be over the moon if she gets the entire novel set of Harry Potter. I would be since I am a diehard Potterhead!
Amazon Kindle – Another birthday gift idea for a reader sister. Since she cannot take hard copies of her favorite books, you can give her the soft version of them. An Amazon Kindle — especially the advanced version — would make it easy for her.
#5. Terrarium Candles
Those soothing candles are a treat to your nose, right? You can help her unwind from her stress and remind her to take a few deep breaths every now and then. One scented candle is relaxing enough. But a whole terrarium of cute little candles will light a different ambiance in her space.
Birthday Gift for Sister Idea #6. Bath Bombs
Ah, a long and relaxing bath with bath bombs sounds like a dream. Consider this special birthday gift and make your sister feel loved since this is an adored treat no one would turn down!
#7. Workout kit
There is always a sister who is leading a healthy life, right? Dragging you to roll out of bed and forcing you to run at the dawn might ring a bell. For that sister, buy a workout kit with equipment she can try at home. Or you can simply choose workout gear or trainers.
Fitness membership – After high school and eating sessions, your sister might be on her way to be fit. So, why not a fitness membership in a gym? Or if she is consistent in doing her exercise herself at home, you can cover her membership on fitness apps.
Birthday Gift for Sister Idea #8. Skincare Products
If your sister pampers her skin daily, you can treat her with skincare products she would love to splurge on. You can choose anything from serum to sheet mask. To try a good old prank, you can swap any of the products with your own that might make her face itchy or her skin and hair go blue. You can have your laugh for a few days straight but be cautious of a payback though.
Makeup products – What more can a face baker ask? You can either choose any product she was waiting to buy or be generous and buy more than a few. A hamper of makeup products from foundation to setting spray would undoubtedly up her glam game!
#9. Lighted Mirror
A portable lighted vanity mirror is any makeup lover's favorite asset. Applying makeup at night with dim light is not ideal. This mirror is not only essential for applying makeup at night, it will help her focus on tiny details especially at night.
Because the light settings are truly worth every penny you pay! But more specifically, the wonder goes to the touch-sensitivity feature to get the desired brightness. The glam up will truly get fancier!
Birthday Gift for Sister Idea #10. Gift Subscription Box
How pleased would she be if a gift keeps appearing on her doorstep every month? This monthly surprise assortment gift will make even the pickiest receiver a sound of surprise!
There are several gift subscription boxes available now from skincare products to eco-friendly subscription boxes. You can choose one depending on your sister's obsession.
#11. Shopping Card
What would you do if you get an Amazon gift card as a gift? Your wish list would be empty within minutes obviously! Make your favorite shopaholic's dream come true!
Birthday Gift for Sister Idea #12. Netflix Subscription
Now we're talking. She can watch all of her favorite TV series and whatnot. Can anything beat this birthday gift for sister? Not anytime soon! Unless they bring an advanced version after this online streaming. Or unless your sister doesn't enjoy binge-watching.
#13. Oil Diffuser
If your sister is working with tight schedules while meeting deadlines, you can make her days relaxing with this gift. An essential oil diffuser will not only take the load of her stress but also transform her space with a good smell and vibe.
Birthday Gift for Sister Idea #14. Cheese Board Plate
Everyone Instagrams food pictures. If your sister takes drooling pictures of food and posts them on the Internet to make the viewer's mouth water, give her this! What else is the perfect way to take pictures of charcuterie boards(1)? A cheese board plate is a seamless way to assemble food in an aesthetically pleasing manner and please the viewer.
#15. Guitar
If you are veering on an expensive choice, you can opt for this one for a music lover. Especially if she is interested in learning a new musical instrument. She is going to remember you each time she strums the strings.
Birthday Gift for Sister Idea #16. Portrait
Choose a good picture of hers or you both — a memorable one — and make an artist draw the portrait. But if you take a pencil, give it a try and give her (but you must buy another birthday gift for your sister, of course!), she will definitely have a good laugh. I mean, your stick figures can make anyone laugh out loud.
#17. Fun Games
There are several games you can buy for her. The fun games, such as Truth or Dare, Cards Against Humanity are the ones she can play with her friends, too. You can play on a family night as well, which makes it more fun.
Birthday Gift for Sister Idea #18. Carry-on Luggage
This carry-on luggage is still trending on social media with travel vloggers! This is a perfect companion for your traveler sister. Let her thank you every time she stuffs her travel packs inside the bag. More importantly, let her travel in style!
#19. Travel Cosmetic Case
A wanderlust sister will cherish this one! This could be extremely helpful by making it easier for her to keep her cosmetic products in one place without having to lose anything.
Birthday Gift for Sister Idea #20. Manicure And Pedicure Kit
Another treat for her to cut slack on her trips to the salon. Now she can do the professional manicure and pedicure at home, all thanks to you!
#21. Wall stickers
You can get wall stickers with her favorite color along with her favorite flower, tiny animals, or basically anything she wouldn't mind staring at in her bedroom.
Birthday Gift for Sister Idea #22. Baker Kit
A baker needs all that she can get her hands on. If you pile up multiple baker tools, make a kit yourself, and give it to your sister, you might even stomach some delicious desserts every now and then. A pro bonus point for you!
#23. Art Supplies
How else can you make your artist sister excited? An artistic sister can be aesthetically pleased when gifted with art supplies. You have a wide range of choices here. Depending on the kind of artist she is, you can choose what she would want.
Not that she wouldn't treasure basically anything art related. Because artists generally get excited even for a new pencil. However, a tablet for drawing would be a great choice if she hasn't flexed her art bone digitally.
Birthday Gift for Sister Idea #24. Pet
Is she a cat lover? Or a dog person? Besides these adorable little pets, your sister could be a lover of any pet. Although this is an expensive choice and may put a hole in your wallet, a pet can be there for your sister even when you can't. That's what counts more, right?
#25. Fujifilm Instax Camera
This may be considered an old-school gift, but it is a cool and unique gift for your sister! Printing memories instantly? What's cooler than that?
Birthday Gift for Sister Idea #26. F.R.I.E.N.D.S. Recipe book
Is there anyone who is not a FRIENDS' person? This cookbook with inside jokes will help your sister to whip Not-So-Fine Margaritas and bake Engagement Ring Lasagna(2). So, what are you waiting for? Get her Joey's Special cookbook!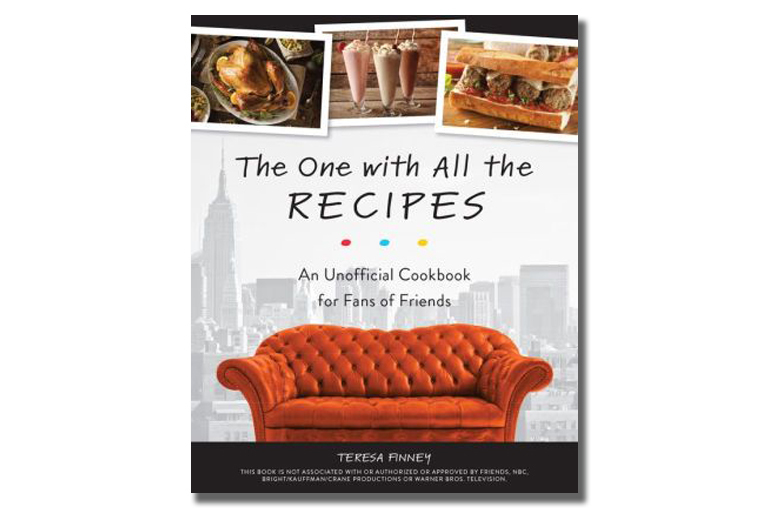 #27. Accessories
Everything from a cheap pair of earrings to a gold-plated bracelet holds in beauty. You can treat her with her favorite accessory and maybe borrow it the next day!
Birthday Gift for Sister Idea #28. Clothes
Then there are neverending options for clothes. But since the choices are a maze you can never figure out, you might stick with the same pair of jeans. She has plenty of those already! So choose a floral dress to make her feel cute, or choose a leather jacket to make her feel bold. Or an oversized shirt in which she can slouch up on the couch.
#29. Boots
Sneakers are cool. But boots? They are the right amount of edge to femininity. This pair of boots can take her style from chic to classic in a snap.
Birthday Gift for Sister Idea #30. Fanny Pack
This is another cool birthday gift for a cool gal. She can travel light while keeping her hands free without having to twist and turn! Especially when she is strolling as a tourist (after corona says goodbye for good).
#31. Alexa Smart Speaker
This is a smart gift you can give to your sister. Instead of annoying you, let her have her own personal assistant for those never-ending rounds of questions(3).
Birthday Gift for Sister Idea #32. Phone Case
Her phone is her baby, right? A cheeky phone case that reflects her personality will save her baby every time it falls flat on its face.
You can choose a phone case with a cardholder if she has the tendency to forget her card and make you pay for dinner! With this one, no room for silly excuses.
#33. Hammock Chair
Now you know where she will be hanging out by herself and reading all her books from. This best birthday gift will go perfectly fine on a balcony. She could be singing or reading on it all day long!
Birthday Gift for Sister Idea #34. Scrapbook
If you do have an artistic bone in you, you could put that into use. But you need some free time as well. Take some time off and divulge in this act of love. Make a book of memories including anything and everything in it — pictures, movie tickets, pizza receipts, embarrassing stories, shared dreams, funny or cheesy poems — and I can promise you that she will keep this with her as long as can.
As this is time consuming and how much thought you've to put into it, you are basically showing your love through your effort.
#35. Decor Items
This could be anything from room decor with her name, fairy lights, fridge magnets, hanging decors, dream catcher, painting of her favorite artist, stickers, lamp, colorful pots, terrariums, or vintage items. The internet has so much to offer you even at affordable prices!
Birthday Gift for Sister Idea #36. Coffee Mug
You might complain this is another old-school gift everyone gives. But for someone who devours coffee several times a day, wouldn't a mug be a perfect gift? Feed your sister's addiction to breakfast wine!
#37. Fragrance Coffret
Instead of giving her one perfume, you can give her this set of different luxe fragrances that she cannot help but love. She will have a hard time stopping herself from smelling them!
Birthday Gift for Sister Idea #38 Personalized Gifts
There are countless gifts you can personalize. You can customize her coffee mug with her name, an inside joke, or her favorite's character's dialogue (for instance, Joey's "How you doing!"), t-shirt, earrings with your initials, symbolic sister necklace, bracelet with morse code only you both can understand, family tree pendant, phone case, socks with your funny face on it (she can laugh at that every time she pulls the pair out of the drawer), make a calendar of your pictures, customized potted plants, reusable Starbucks coffee cup, and many more!
With this long list of best birthday gifts for your sister, you won't end up stumped. Instead, you will be wrapping the best one for her in no time. In case you have forgotten, your sister is your partner for baking and gossiping to Netflix marathons and breakup episodes. At the end of the day, she is your person. So, she deserves the best. Wrap the best gift and celebrate the sisterhood!