Who wants to walk around with boring hair when you can have fun with different colors? Most of us hold back on shelling out money at salons and hate going for endless bleaching and coloring sessions. But ever since the 'manic panic' has taken over, this has not been a worry anymore. This hair dye lets you color your hair at home, and even switch colors often. But how often really? How long does Manic Panic last?
For those still in the dark, we'll first throw some light on what Manic Panic is!
What Is Manic Panic?
Women of the pre-manic panic era were stuck with one hair color for months. This is when Manic Panic turned hair coloring on its head. For those who did not prefer long-term commitment to colored hair or to a particular color, it gave the confidence and freedom to experiment and show off different facets of their personality with different shades. After all, some of us like to enjoy without commitments.
With Manic Panic, you can color your hair from the comfort of your home and have your best friend do it for you. Now, when it comes to things that sound too good to be true, you might have a lot of questions. Does it damage hair? Does it wash out? How long does manic panic last? Etc. Keep reading to find all the answers you are looking for.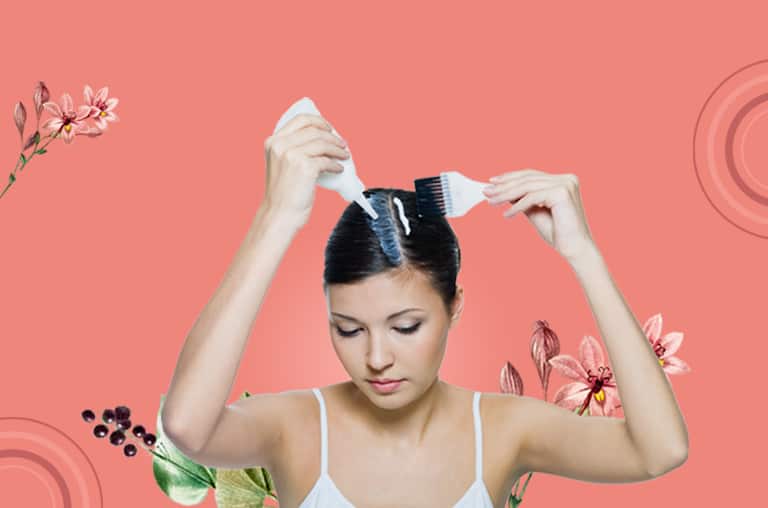 Before rushing into a manic panic, it is necessary that you know what kind of hair dye you are looking at and decide what suits you best. Manic Panic comes in two types: semi-permanent hair colors and temporary hair colors. How long manic does manic panic last depends on the type you use.
The Manic Panic semi-permanent hair color range includes:
Professional Gel Hair Color

Classic High Voltage

Amplified Semi-Permanent
Their temporary line has:
Dye Hard Color Styling Gel

Amplified Hair Color Spray
So, which of these is the one for you? Here is your manual to make the right choice.
Professional Gel Hair Color: Semi-permanent, this one is for you if you are one to don the same hair color for four to six weeks. It claims to last through 40+ shampoos. As for the color, you have infinite options as it can be easily blended to create endless color possibilities.
Classic High Voltage: The semi-permanent Classic High Voltage is a series of over 40 super-pigmented and vibrant shades. Warning: Only for the bold! These are available in UV styles for a crazy glow under UV blacklight. This semi-permanent hair color can last up to 6 weeks on pre-lightened blonde hair and comes in a fortified cream conditioning base, also available in pocket-sized tubes.
Amplified semi-permanent: Amplified™ can last up to 8 weeks on pre-lightened blonde hair. Creamtone™ and pastel shades (like Blue Steel™), typically last 2-3 weeks on platinum blonde hair. These will show up well on non-pre-lightened hair, compared to the others in the range.
Dye Hard Color Styling Gel: This is for people looking to buy small quantities of hair dye for home use. It's instant color and ready to use strong hold styling gel. It is washable and washes out easily with shampoo. It's perfect for spiking short hair and can be used by both adults and kids.
Amplified Hair Color Spray: This is a temporary hair dye that comes in the form of a spray. This will be your perfect choice if you're looking to give your hair a vibrant dash for a day.
Enough of explaining 'How long does manic panic last?' Now that we're sure you know, let's learn how to get about the real business.
How Do I Use Manic Panic Hair Dye?
Manic Panic has almost all the colors that you can imagine. Now, how to get started? Your hair should be bleached before you color it. It should be a pale blonde for your hair to get the true vibrancy of the hair dye. If it is applied to natural hair, the color might not be as visible. If you want to dye your hair in beautiful pastels, you will have to bleach your hair platinum blonde to achieve the true color tone.
This hair dye is strictly for your hair. All the eager beavers out there, make sure you don't dye your eyebrows or your lashes with Manic Panic.
Make sure you do a patch test before you color because some people might be allergic to hair dyes. Here is how you dye your hair with manic panic: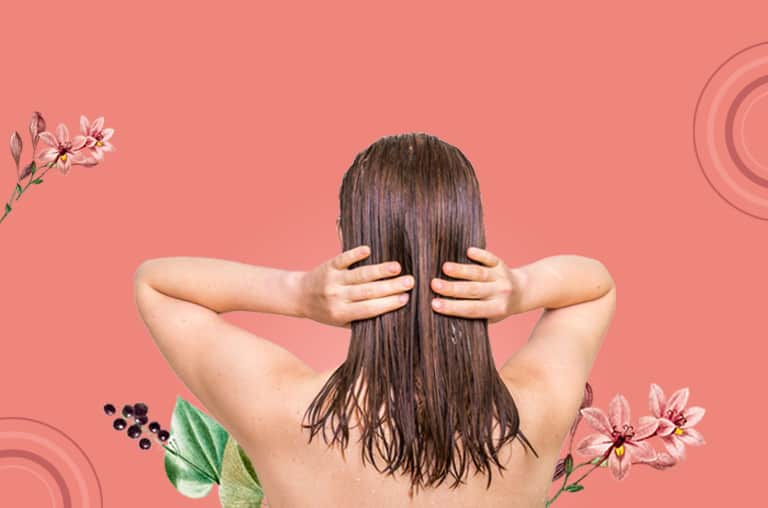 Wash your hair in a deep cleansing shampoo; do not condition.

Blow-dry your hair until all the excess water has been removed.

Slowly apply the Manic Panic hair color to your hair.

Comb your hair with the dye on to even it out and to make sure it has been properly applied.

Wrap your hair up in a plastic cap and let it rest.

Use a blow dryer and apply heat to the hair for some time while it is wrapped. This will help the cuticles to open up and let the manic panic better color your hair.

Leave it on for about 30 to 45 minutes.

Rinse your hair out with cool water.

Dry it with a towel and then blow-dry your hair.
How Long Does Manic Panic Last?
Usually, manic panic hair dye lasts for about a month. The temporary hair dyes only last until you wash your hair. It is great for touching up your roots or if you feel the impulsive need to color your hair, but you have to go to work in the morning. The semi-permanent hair dye will not wash off for a while, but of course, it depends on the color, texture, and how you take care of your hair.
Does your choice of color have anything to do with? It was found that darker colors such as purples, greens, and reds last longer than lighter colors like pinks, blues, and greys. The amplified line of Manic Panic has been proven to last up to 30% longer. But ultimately, the answer to 'How long does manic panic last?' depends on how often you wash your hair.
If you're particular about washing your hair every day, then forget about these dyes because they won't even last a week. Since they don't contain heavy chemicals, the color will tend to fade with every wash.
How Do You Remove Manic Panic Hair Dye?
The temporary hair dye lasts until you wash your hair. The semi-permanent will last up to 6 weeks. Factors like how often you wash your hair are determining factors when it comes to how long does Manic Panic last for you. But if you want to get the color off of your hair quickly, it might get a little tricky.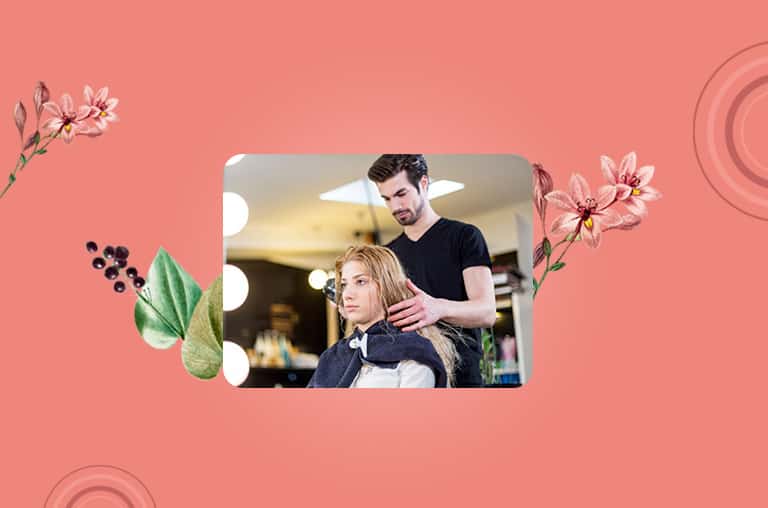 Now that you have the answer to 'how long does manic panic last?', you might want to know how to get rid of the color if you want it done away sooner. The safest way to remove your manic panic hair color immediately is to go to a salon. Your hairstylist will know how to erase the color without damaging your hair. Doing hot oil treatments and washing your hair with a deep clarifying shampoo will go a long way too. Hair color removers are available in the market, but they are extremely harsh and will damage your hair.
They often contain bleach which will cause major problems if used incorrectly (1). But unless you're in a hurry, all you have to do is wash your hair every day with a cleansing shampoo and your hair dye will probably wash off in about a week.
Does Manic Panic Wash Out Completely?
The answer is yes. Manic panic temporary hair dye will wash out completely once you wash your hair with shampoo. The semi-permanent hair dyes will take a little longer to wash out completely. The dye might last longer in some people but fade away fast in others. How to know how long does manic panic last? How long it takes for your hair dye to fade away depends on certain things:
How long you spend in the sun.

The color of the chosen manic panic hair dye.

The pace with which your hair grows and its thickness.

Your base hair color.

How often you wash your hair.

The kind of shampoo and conditioner you use.

How well you take care of your hair.
Does Manic Panic Hair Dye Damage Your Hair?
Manic Panic hair dyes don't really damage hair. They are free from parabens, sulphates, and PPD (2). Since they don't contain permanent hair dyes, you can have the luxury of changing your hair every three weeks. In addition to that, it is 100% vegan and cruelty-free.
These hair dyes contain restorative properties which act as a conditioner. It hydrates processed hair and reduces damage as much as possible. But make sure that you use the hair dyes exactly as it is given in the instructions. Do not add peroxide (3) or anything similar.
Tips For Making Your Manic Panic Last Longer
Darker colors of the manic panic and the amplified range of hair dyes tend to last longer on hair. If you take care of your hair well, the dye can last up to 4 to 6 weeks. In some cases, it's been shown to last up to 3 months.
The best way to make sure that your hair color doesn't fade is to wash your hair once a week or at least in 4 to 5 days. Use shampoo only when it's absolutely necessary. The shampoo will wash away the colors slowly. If the shampoo you're using is designed to protect hair color, that will help retain the color for longer.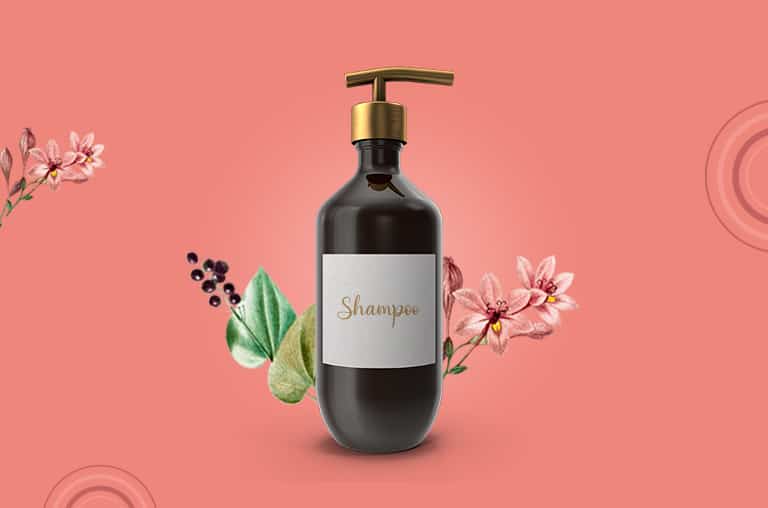 Wash your hair in cool water. if you use warm or hot water it will open up your hair cuticles. That is where the color is and it will fade away soon. Hot oil treatments are a no–no for colored hair for the same reason.
Alcohol-based hair products are also really bad for colored hair. This includes gels, mousses, or hair sprays. Light hair products are best to preserve hair color.
FAQ
How Long Does Manic Panic Last on Blonde Hair?
In pre-lightened blond hair, Manic Panic hair dye usually lasts for up to 6 weeks.
How Long Does Manic Panic Last on Brown Hair
It will last up to 4 – 6 weeks on brown hair, but darker hair will have to be bleached in order to get the true color of the dye.
How Long Does Manic Panic Last After It's Opened?
Hair dyes usually expire in 1-2 years after opening, but Manic Panic hair dyes and other drug store dyes might go bad much quicker.
Do I Shampoo After Manic Panic?
Shampooing your hair will cause the hair color to fade soon. But it is safe to shampoo your hair after using it.
Final Verdict
If you want to be adventurous with your hair, or color it on a whim without later regret, then Manic Panics are a great way of giving it a pop of color. This is perfect for people who like to change their hair impulsively without a long-term commitment. They have temporary and semi-permanent hair colors.
If you're only looking for a one-time thing, then the temporary Manic Panic hair dye is an amazing choice for you as it washes off when you wash your hair after coloring it. The semi-permanent dye is great for people who love to color their hair but might get bored of it in a couple of weeks. So, if you were here wondering 'how long does manic panic last?', we hope you have the answer now.
Manic Panic hair colors are really inexpensive and don't contain hard chemicals that damage your hair. They are very easy to use, and you don't have to deal with the hassles of going to the salon. Overall, it is a great way to glam up your hair. So, if you want some color in your life, go grab your fav color of manic panic hair dye and start 'wearing it loud'!