Struggling with How to choose a face serum for your skin type? Everybody is talking about serums, face serums, body serums, and hair serums, every skincare lover has one or many in his/her skincare routine. With different brands, different formulations, different names, different combinations, etc, things can get overwhelming and can make a beginner either pick the wrong serum or pick a serum just because some influencer uses it and they have flawless skin.
This might not work for you or even worse might damage your skin. When it comes to serums, things can get confusing because serums are not a particularly straight product on the surface.
For example, serums are said to be moisturizing then why does one need to top it off with a moisturizer? Why are there serums with different names for the same skin concern? If serums can work on tanning and pigmentation then why do we need sunscreen? Since both are watery are serums essentially the same?
As you can see serums can be very confusing, we are here to break it down for you. This article is all about understanding your skin type and skin concerns and how to choose a face serum for your skin type. Once you get your hands on the right type of facial serum, trust me there is no going back. Your skin will love it and so will you.
What Is A Face Serum?
A face serum can be called "Medicine for skin". Serums are made with active or potent ingredients, rather that a combination of ingredients. The watery lightweight formula of serums can penetrate into the skin better than cream and gel formulations, hence giving faster results. A facial serum can either be used to target a single skin concern or can be used to target a number of skin concerns at once.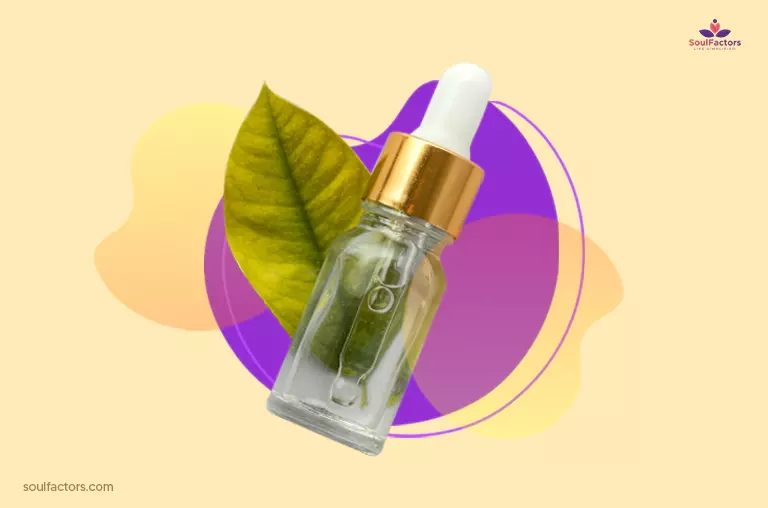 Do You Need A Face Serum?
We usually recommend people start using serums in their mid-20s or early 30s if they have no particular skin concerns. But if you are a teenager facing active acne and other skin concerns then you can start out early(1).
How To Choose A Face Serum For Your Skin Type?
To figure out the right serum for you, you need to understand your skin type and its concerns.
What is your skin type? We know that skin type can be divided into, normal, dry, oily, combination, and sensitive, but which one do you have? If you are not sure
Here is how you can find out:
Normal Skin Type
Dry Skin Type
Radiant complexion
No visible pores
No pigmentation
Very less to minimal texture and pimples.
Stays the same throughout the day
Dull Complexion
Dryness or flakiness or white patches on the skin
Skin feels tight and stretchy
Enhanced visible lines
Oily Skin Type
Combination skin type
Visibly enlarged pores
Black heads, white heads, pimples
Shiney and greasy thought out the day
Looks dull rather than radiant
Blackheads and whiteheads in the Tzone
Dry cheeks and oily forehead and nose
The face gets shiny in the center throughout the day.
Sensitive Skin Type
Itching
Burning sensation
Redness
Allergic to various skincare products
If this does not help you, and you are still confused here is an easy at-home trick:
Step 1: Wash your face and pat dry
Step 2: Leave your skin untouched for half an hour
✔️ If your skin appears dry and stretchy then you have dry skin
✔️ If your face is shiny then you are the oily skin type
✔️ If your skin is oily at the center and dries on the cheeks then you are a combination skin type
✔️ If your skin feels irritated and flakey then you are a sensitive skin type
✔️ If you find there are non of the above changes then you are of normal skin type.
✔️ If this does not help then you can visit a good dermatologist to get your skin analyzed.
Note: Your skin type can change over time. For example, a person with normal skin during their teens can shift to dry when they get into their 30s or 40s.
What Are The Different Types of Facial Serums?
Serums can never fit into the theory of "one for all". There is no free size that fits all when it comes to serum. This is why understanding the types of serum is very important before figuring out what you need.
Serums are innovative skincare and hence the field is constantly evolving but as of now, there are 6 major types of serums. Here we explain how to choose a face serum for your skin type.
1. Acne Fighting Serums
Acne fighting Serums are formulated to penetrate deep into the skin and are just the right type of skin care for those who have acne as well as acne scars.
If you don't have active acne but have acne-prone skin then it's never late to jump on the wagon, as the saying goes prevention is better than cure. Acne over generations is usually treated reactively, ie, once the breakout starts.
Still, the key to using Acne fighting serums is not just to treat acne but also to prevent it from taking over. Some of the key ingredients you need to look out for a while choosing serum for acne are salicylic acid, AHA and BHA(2) (alpha-hydroxy acid and beta-hydroxy acid), zinc, citric acid, glycolic acid, tea tree, witch hazel, etc. Salicylic acid, alpha-hydroxy acid (AHA) and beta-hydroxy acid (BHA), and glycolic acid are the strongest and most potent. These give you the fastest results.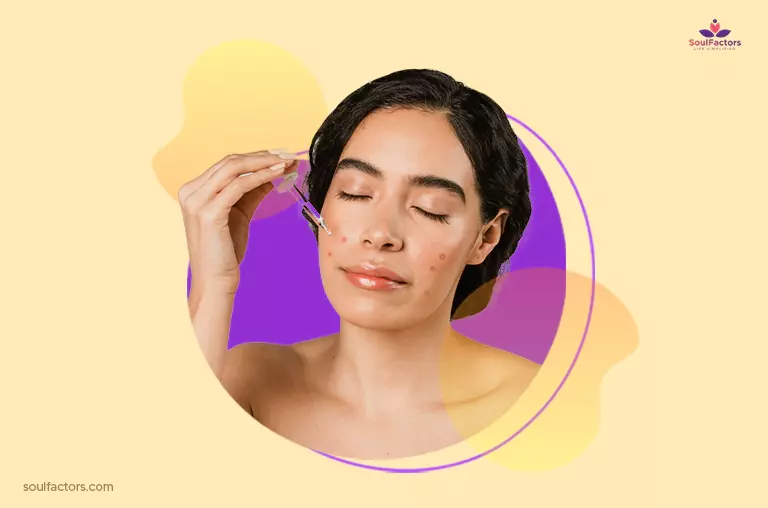 How do Acne Fighting Serums work?
Unlike tropical over-the-counter creams and gels that work only on the outer layer of the skin, serums are potent and have a faster absorbency rate. With consistent use, they can gradually fade scars, remove gunk, buildup, and dead skin cells, unclog pores and reduce redness and irritation.
Oily skin beauties can also use a good niacinamide serum along with acne-fighting serum as this helps in further controlling sebum and oil production.
Potent serums can be drying to the skin hence all skin types need to follow up and lock in the serum with a good moisturizer. Moisturizer further helps the skin to maintain its elasticity and regenerate better thus aiding in better efficiency of the serum.
2. Hydrating Face Serums
If you have dry skin you would know that sometimes no matter how much cream and lotion you drench your face with it doesn't make the cut. This is because creams and lotions work only on the outer layer of the skin.
Hydrating face serums are not meant to replace your moisturizer instead they are meant to use along with the moisturizer. To enhance the hydrating effect apply a hydrating serum on a semi damp skin and then follow up with a good moisturizer. Moisturizers go on top of the serum and lock in the benefits of the serum.
Some widely used Hydrating Face Serums are hyaluronic acid, glycerin, vitamin E, and ceramides.
3. Skin Brightening Serums
Skin brightening serums are a widely popular and great option to give your skin that extra boost and glow. Skin Brightening Serums work in bringing out the actual color of your skin by repairing your skin from within.
They work by reducing spots, sun damage, and hyperpigmentation. If used consistently along with sunscreen your skin will become radiant and healthy.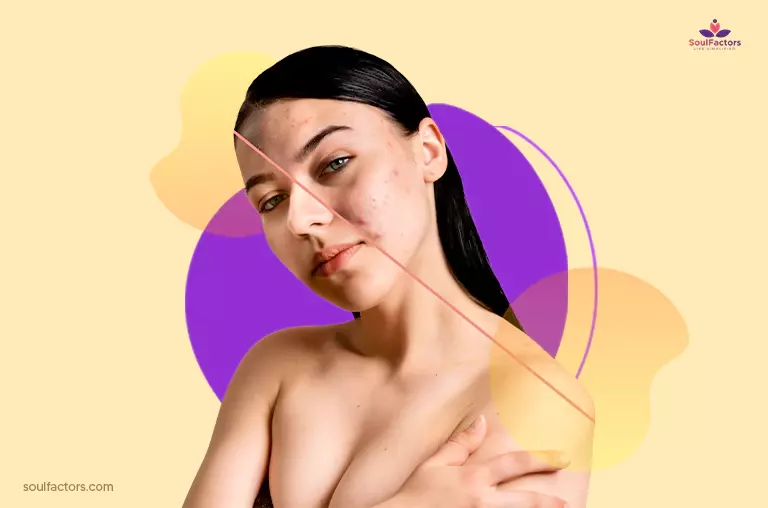 Even though brightening serums reduce sun damage it is always important to add a good SPF to your skincare routine. As the serum work on deeper layers a good sunscreen is mandatory is necessary to avoid further damage to the skin. In most cases, people don't notice results even after using serums because they skip sunscreen.
While choosing a brightening serum makes you the serum has any one of the following, peptides, niacinamide, kojic acid, vitamin C, and ferulic acid.
4. Anti-Aging Serums
Anti-Aging Serums are the most sort after serum in the beauty industry today. Incorporating anti-aging serum in your mid 20's or early 30s into your routine can slow down the aging process of the skin in general.
With consistent usage, you can see a difference in the texture, wrinkle, and sagging of the skin. This is because anti-aging serum has actives that increase cell turnover which helps the skin to repair faster. Retinol is the most common and trusted anti-aging serum.
Retinol a derivative of Vitamin A is the most powerful anti-aging serum on the market. Overall anti-Aging Serums aid in preventing water loss, enhancing the elasticity of the skin leading to plumper, hydrating, and more youth full skin.
5. Exfoliating Face Serums
Exfoliating serums are the trickiest serums out there. You need to be very careful while using one. Exfoliating Face serum is a more effective and efficient version of a physical scrub. While physical scrubs can be damaging to the skin and only work on the outer layer, exfoliating serum can go deep and remove the diet and gunk from deep within.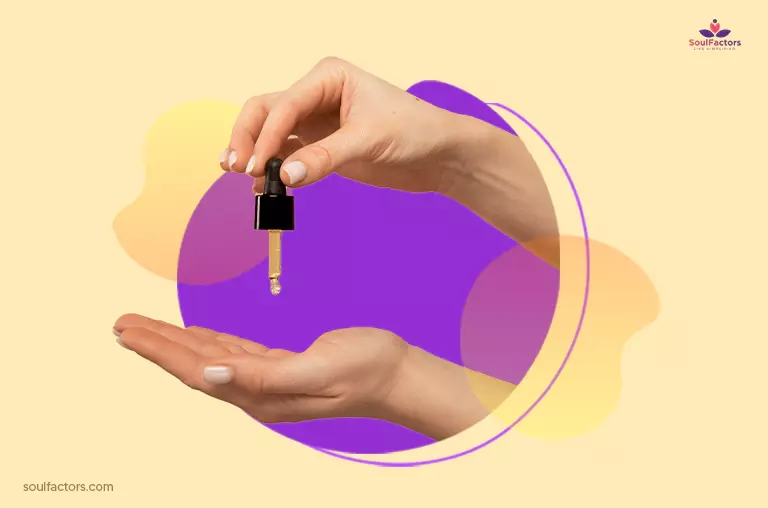 While starting out with an exfoliating face serum always start low and slow. Also, make sure you do a patch test. Start with Low concentration serum twice a month and when your skin gets used to it you can use it weekly. Exfoliating serums are strong and hence you can notice instant results.
Exfoliating serum when used right can smooth, and diminish fine lines, and imperfections, tone complexion, and reverse sun damage. Some of the common exfoliating facial serums are AHA's, but you can get exfoliating serums with the benefits of both AHA and BHA, which work on both the outer and inner layers of the skin.
6. Renewing Face Serums
Renewing face serums work like an anti-aging serum working on repairing and restoring the skin's natural balance. These serums help keep the natural ph balance of the skin by provisioning it with adequate moisture and hydration, Ceramide, multi-peptide, anti-oxidant, green tea, vitamin B5, Hemp seed, etc are some of the commonly used renewing Face Serums.
How To Use Face Serums?
Everyone has different skin and hence what works for a person might not work for you. While starting your skincare journey with serums, introduces them one at a time, and give your skin at least a week to get used to a serum before introducing a new one.
Some serums might show results within a week while some can take months, the result will depend on the quality of your skin while starting out, for example, how much damage your skin is prior to starting a skincare regime. More damage takes more time to heal.
To enjoy the best version of your skin, targeted products and consistency is the key.