If you are someone like me who easily gets embarrassed, then do read on how to get rid of Cameltoe and some things that you should be aware of.
The world cannot dream of a day without leggings and tight-fitted skinny pants these days. It is the time to hug one's body shape, love your body, and embrace your figure.
What an excellent time to be alive! Don't you think? Long gone are the days of corsets to squeeze to hide the midriff; rather it is a garment you wear on top to beautifully show off the body – be it small, large, or extra large.
It takes a lot of confidence and self-love to wear something that feels and looks like your skin and emphasizes your body.
For example, walking outside in your yoga fits takes a lot of guts. But if you can, kudos to you girl! Because damn girl, you look sexy! However, when you do sometimes you can catch yourself getting embarrassed over the tightness of your leggings at the crotch; and that my friend is a cameltoe!
What Is A Cameltoe?
Cameltoe is a slang word for the appearance of the labia majora in tight-fitted leggings or pants. All of us might have experienced this at least once in our lives.
Many celebrities have gone through it since they are under the mercy of the paparazzi almost all the time.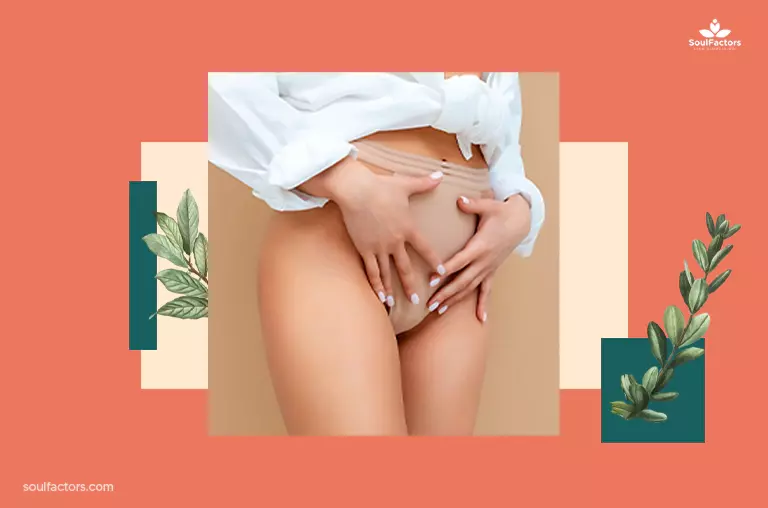 The first thing you have to understand is that, if you don't find cameltoe embarrassing then there should be nothing that should stop you from normalizing it.
What Causes Cameltoe?
Even though the major reason for a visible cameltoe is the fitness of your pant or shorts, let's detail out the factors that make a legging a bad legging.
1. Irregular Fit
Over-stretched fits like some poor-quality leggings can dig into the crevices of the body and shape it all rather than fitting onto the body and sculpting it.
Some leggings which are perfectly fit around your thighs and calves could be loose around your crotch tending to give an unpleasant appearance around there. So, lesson one – go for the perfect fit!
2. Going Commando
Going commando is very much sexy and attractive. But when you do that with your yoga pants, your cameltoe will obviously show up to visit.
Not wearing panty underneath your leggings is not that healthy too(1). Keep reading and you will understand.
3. Wearing Front-seam Leggings
Seamless leggings are so popular these days but some poorly made ones wrap around the crotch in silly ways bringing out the cameltoe. So, yoga pants with front seams are major culprits.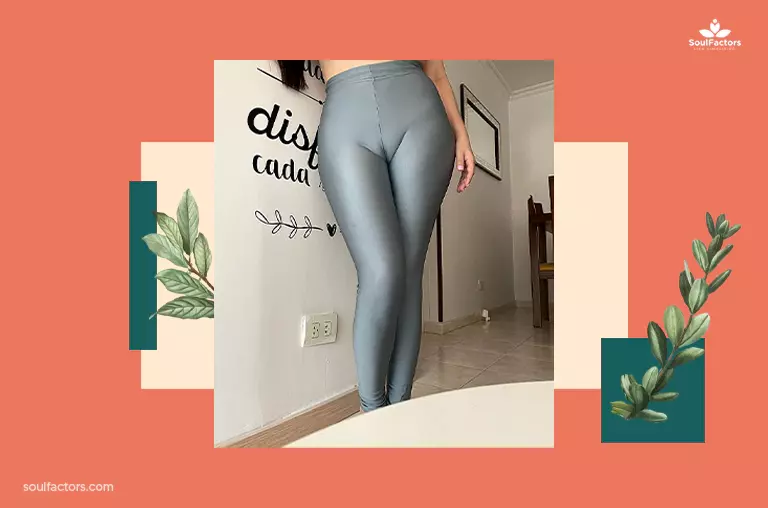 4. Wearing Leggings With A Waxed Vagina
A Brazilian waxed bikini is of course a sexy one but mind you, a little bit of pubic hair down there can be a buffer between your skin and the legging can be a good thing. This can avoid friction and also controls the appearance of the cameltoe.
How To Get Rid Of Cameltoe?
If you are looking for how to get rid of the camel toe, there are many ways that you can do it. Want to look sexy without embarrassing yourself, Let's see what you should, and should probably, stop doing.
1. Shop The Right Fit
Always, always try on the leggings before buying them. In the case of tight-fitted clothes especially active wear, the fitness of the garment is extremely important.
If your leggings are too tight or too loose, the cameltoe will find a way to pop out! If they slide down, if they're too tight to wear or if they are baggy, just don't buy them. Trust me, it's just not right.
2. Pick The Right Material
Trust me, the right kind of material will make all the difference in the world. The legging doesn't have to be too thick to cover your crotch.
Thin materials can sometimes prove to be the best ones. The extra layering in the crotch area is sometimes all you need.
Tip: Shh.. if you like just found out in the mirror that your camel toe is showing, grab some tissues, fold them three times and insert them into your underwear. Works great for thin fabrics.
3. Crotch Gussets, Please!
The diamond-shaped layer of extra fabric in the crotch area of the legging is called a crotch gusset. In my opinion, activewear without a crotch gusset is not the best one, it's not doing its job right.
So, always find one that has a crotch gusset.
4. Befriend Seamless Panties
Something is better than nothing. If you don't trust the fit or the fabric of the leggings, do not go commando with them. Wearing a seamless panty underneath your leggings is a solution for your problems with your leggings. This gives additional layering and protection to your privates.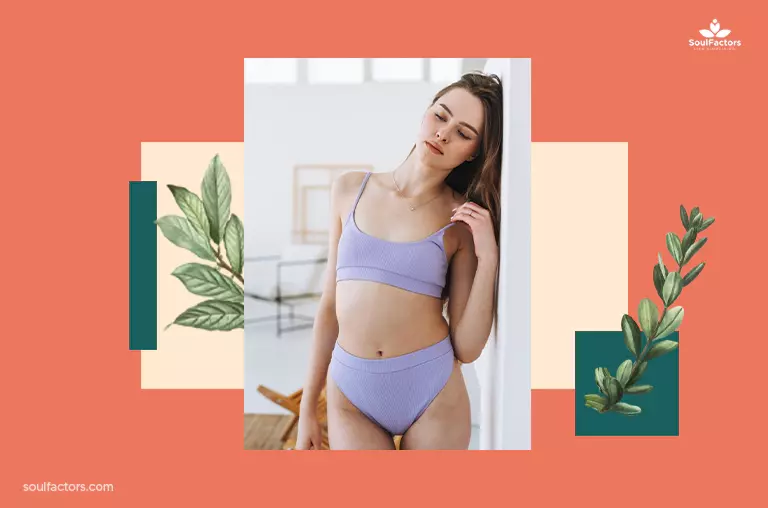 5. Try Panty Liners
Panty liners are thin pad-like reinforcements that can give you additional layering. This physical barrier is a perfect wardrobe malfunction fix.
Tip: Wearing panty liners can protect your panty and your leggings in the long run.
6. Go Dark! Go Wild!
Camel toes always find their way through light-colored leggings. But, dark-colored leggings or printed leggings can camouflage the camel toe effect. While this is not a great solution, it's a great trick to get rid of cameltoe.
Should I Be Embarrassed About My Cameltoe?
No, no, absolutely not. If you are gutsy enough, then why stop yourself for society? There is a taboo around cleavage, nipples showing through a shirt, transparent outfits, and whatnot!
You cannot always please society and its judgments. So, own yourself, and your body and flaunt what you wish to. There should be absolutely no pressure to cover it or show it. You go, girl!
Are There Any Health Hazards To Cameltoes?
Umm, Yes! While cameltoe conversations always start and end with appearance, there are some downsides to it healthwise as well.
A cameltoe is an indication of the discomfort caused by the tightness of the outfit. Your vagina must be able to breathe at all times. A well-fitted legging/biker short allows your privates to breathe and sweat.
What Is A Cheat Sheet For The Perfect Legging?
Perfect fit – no compromises
Breathable fabric
Crotch gusset
Seamless
Side seams
Don't Compromise Comfort
What you wear is your choice. How tight you want it, how breezy, how sexy, it's all your decision. Confidence comes from comfort and if you are comfortable in what you wear, you will be able to own the day cent percent!
So, the next time you go activewear shopping, refer to our cheat sheet so that you don't miss out on anything!