Best Fleece-Lined Leggings 2020 – Which One Should You Snuggle In?
Fleece leggings are a must on your list of comfort clothes because honestly who doesn't like its soft material and the relaxation it provides. Moreover, it is a great addition to your winter wardrobe.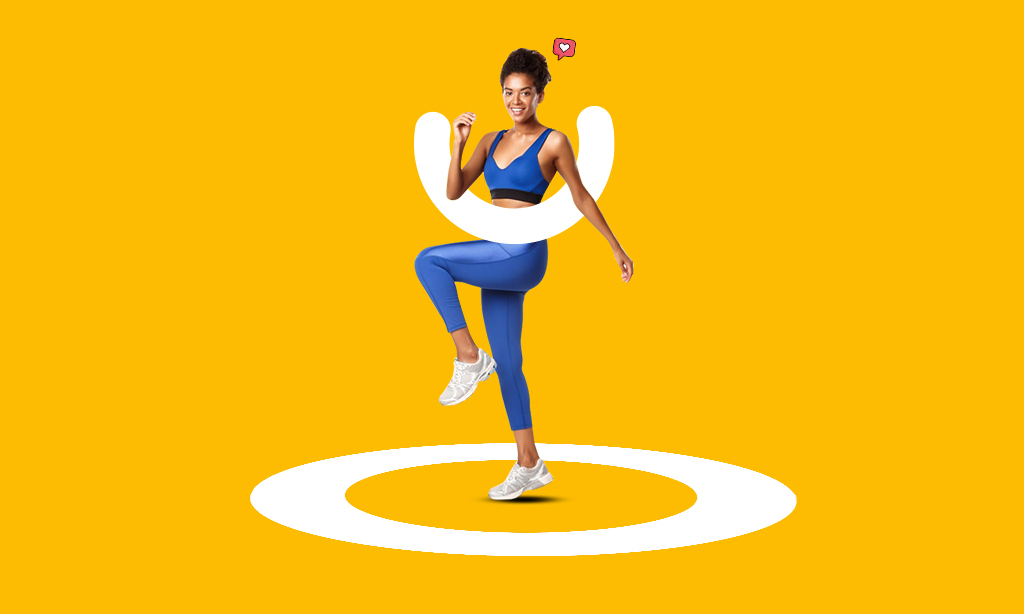 I would be lying if I say when the temperature drops down a notch and the air gets chilly, I do not laze around in a comfy pair of winter leggings, all day. After all, who wouldn't fancy lounging on the couch reading a book or binge-watching Netflix in a super-soft pair of leggings?
What are your favorite winter staples?
If your stack of winter staples doesn't include, at the bare minimum, one pair of fleece-lined leggings, I can assure you, you are missing out on the coziness. Once you slip into the warmth of fleece leggings, you will have a hard time getting out of them. Those are the best thick warm leggings for winter!
Best Fleece-Lined Leggings 2020
Unlike the regular, thin leggings (which do nothing), the non-bulky, thermal fleece leggings will do a better job of keeping you warm against the harsh cold and can be styled with anything. Besides the cozy lining with added warmth, they are the ultimate fitness gear for chilly days. For added flexibility, these are designed to stretch along with your morning jog, skating, skiing, and every other outdoor activity you were planning to skip because of the frigid air. The breathable combination of the exterior to wick moisture and the fluffy combination of the interior to snug you with warmth are the reasons why you should get your hands on them. You do not need to think twice before purchasing a pair or two of these.
I have rounded up the following best fleece-lined leggings around the web to help you find the perfect pair (or more). Instead of adding more bulk for more warmth, you can simply slip into these non-bulky ones to stay warm in style.
90 Degree By Reflex High Waist Fleece Lined Leggings
These 90 Degree By Reflex High Waist Fleece Lined Leggings will become your next winter's go-to pair, if not already. The brand itself cites they are "made to feel like your favorite sweatshirt" – okay well, let us be the judge of it.
They are extremely comfy, inside out, because they are made from 90-percent polyester(1) and 10-percent Spandex. Not to mention this style comes in over a dozen different colors to style with all your favorite winter tops of any color. The stand-out feature of these leggings is the handy side pocket. I know, fleece-lined leggings with pockets, wow, that's cool! You don't have to sweat over keeping your phone safe with you when you're outside with these.
Pocket your phone and stay warm for hours on end in the activewear brand with maximum mobility. They also won't overheat you when you are indoors binge-watching Netflix. What more do you need in the chilly season?
Hue Fleece Lined Denim Leggings
Yes, we all love jeans. But we would also like to get dolled up even with a dull winter wardrobe. There come to these versatile leggings with class and sleek style.
If you are going for a fancier look, you will love this style from Zappos. Hue Fleece Lined Denim Leggings are perfect for both casual and formal wear; you can wear them for a day out in the town, traveling, or even for work. They look more like pants than leggings because of denim (they also come in black). Even if they appear to be regular pants or jeans, they are surprisingly more comfortable with an elastic waistband and are thicker to beat the cold temps. With functional back patch pockets, Hue Fleece Lined Denim Leggings are personally my favorite winter must-have both on weekdays and weekends.
Torrid Fleece Lined Active Leggings
It might seem difficult to pick size-inclusive leggings for plus sizes. Thanks to the wide elastic waist leggings Torrid brings, the search for plus-size fleece-lined leggings is over.
While these may look basic black on the outside, you will be comfortable to walk around in these both inside and outside your house, especially during the winter. Their super soft fleece lining on the inside will snuggle you on a lazy day and will let you stretch on a chilly day all the while maintaining its shape. You can stay dry and odor-free because they are made to absorb moisture. The high and wide yet tummy smoothening waistband will smooth you out if you are going to pair them with cute tops. These active leggings will also make you snuggled up on a couch, all cozy and ready for the chilly days.
Plush Fleece Lined Liquid Moto Leggings
Are you a fancy leather pants person? If yes, these shiny, fleece-lined leggings are for you.
Granted they won't work for a formal meeting, but you are going to rock in these on a night out without having to squirm in the cold. Thanks to the polyester and spandex lining, you will be cozy inside too, which is all we try to look for to keep us warm. These faux-leather fleece-lined leggings will give you a flattering, edgy look to beat your boring winter wardrobe. You can style these with basically anything, from stocky sweaters to fancy winter combat boots.
If you don't fancy the faux-leather(2) look, don't be disappointed. Plush offers a matte version of their fleece-lined leggings. Although they are a bit expensive compared to other leggings, Plush Fleece Lined Liquid Moto Leggings are worth every penny. One downside I see (if you don't count the penny you pay) is that you cannot throw them in the washing machine.
Motherhood Over The Belly Fleece Maternity Leggings
For mom-to-be, keeping the wintertime pregnancy warm can be a tough job. Motherhood Over The Belly Fleece Maternity Leggings can give a helping hand with that.
The seamless and comfy waistband will support your growing belly(3) with an extra room. Your body will be kept insulated with these thick fleece-lined maternity leggings as long as you wear them, (I'd recommend these to be worn all day, every day!). They come in three different colors; black, grey, and navy. Stay warm, stay cozy in these fleece-lined maternity leggings.
Ugg Ashlee Double Knit Leggings
When you come across well-fitted leggings to pass the cold weather test, you hit the jackpot. Ugg Ashlee Double Knit Leggings could be your jackpot.
With these double-lined (with fleece) leggings on, you will feel comfortable keeping them on all day; when you go out in the chilly air and when you come back home to a face mask day. These are one of the best fleece-lined leggings to lounge in the bed. Although double-lined, they are lightweight without adding bulk to your bottom half. You can pair these UGG leggings with your coziest sweater or layer them underneath your snow pants too. These are perfect for skiing with the banded waist to keep the leggings in place.
Cakcton Fleece Lined Leggings
You won't want to take off Cakcton Fleece Lined Leggings once you get familiar with the warmth they snuggle you with. With the impressive amount of five-star reviews they hold, I can vouch you will love them.
These fleece-lined leggings come with a one-size option but fit several types of figures as well. Albeit the fleece lining makes it thick, combining polyester and spandex exterior, these leggings add extra warmth without adding extra bulk. The high waist design is incredibly stretchy providing full coverage and holds in your belly fat and smoothen out a flat waistline. You can wear these cozy leggings under your pants, for an outdoor run, gym or yoga, and other outdoor activities. These winter-ready leggings are available in more than ten colors.
Baleaf Women's Fleece Lined Winter Leggings
This is your go-to track leggings. Designed with a breathable, moisture-wicking, raised waist of soft fabric, Beleaf's fleece-lined running tights flattens any shape. Yes, even your dessert craved belly bump.
Popular among Amazon shoppers, you can choose this as your gear for intense workout sessions. The moisture-wicking fabric will keep you dry throughout your sweaty workout session yet the fleece-lined interior will lock in heat for a dry warmth. You can pad your bottom with these leggings pairing with a sweater and winter boots, or under a dress, or even layer under a jeans (yes, they are that slim). They have a concealed waistband pocket for you to stash your essentials.
These minimalistic leggings are available in several colors like black, white, gray, navy, purple, ruby wine, olive green, army green, and many space dye colors. For added convenience, they come with a triangle-shaped crotch for you to stretch and move freely(4). Baleaf's fleece yoga pants are one of the best fleece-lined leggings that work best as the workout gear on frigid days.
Primaloft ThermaStretch Fleece Leggings
Another winter staple you won't regret, especially if you involve in sweat-inducing activities. With the chilly and windy weather, you need this legging to keep you warm without having to stack your bottom half with thicker tights.
Besides the snug, comfy fit, Primaloft Thermastretch Fleece leggings wick away moisture and control odor. The breathable combination of 53-percent polyester, 40-percent nylon, and 7-percent spandex make the leggings soft and lightweight and do their duty of comfort warmth(5). The waistband is designed to be 100-percent polyester allowing you to slip into them before exercising intensely, for the duration of the winter season.
Romastory Winter Warm Women Fleece Leggings
Do you fancy a velvet snuggled legging? If yes, with Romastory's velvet-lined leggings, you will be left feeling like your legs are covered in the coziest blanket all the time (until you have to force yourself out of it).
You can throw extra jeans on top to pair with a chunky sweater, or you can wear them solo in chilly weather because they are lined with velvet that's thick enough to endure winter air. With these leggings stacked in your wardrobe, you don't have to abandon your outdoor adventure due to the weather either. Slip into them and go skating, skiing, outdoor running, and exercise. These fleece-lined leggings are durable and affordable and will be a great choice for fancy fitness gear. Moreover, the notable high waist structure will reshape your body into the shape you desire. Not to mention the gusset crotch and interlock switching for free movement and increased flexibility. Putting the velvet exterior and fleece interior into consideration, these legs blankets will not make you leave the bed.
That's a wrap. These are the best fleece-lined leggings 2020 you can stash in your wardrobe before the fall or winter arrives. Pad your bottom with these comfy leg blankets!
Buying Guide For Best Fleece-Lined Leggings
Winter demands warm leggings from every woman, and the afore-reviewed leggings are the ultimate answer to your search. However, before choosing your pair of fleece-lined leggings, consider the following and ensure the quality.
Fabric
All fleece-lined leggings are designed to keep the user warm during winter when the air is chilly. However, every legging is made of different fabrics for different purposes. If you are choosing fleece leggings to layer under winter pants, choose leggings that are made using cotton or any other natural fiber as they are softer and warmer.
On the other hand, if you are choosing fleece leggings as your fitness gear, choose leggings made of polyester or nylon as they are better at wicking moisture. The added flexibility makes them ideal for workouts and other outdoor activities.
Seams
Another important factor to look at while choosing fleece leggings is whether inside seams are flat or raised. If you are choosing leggings for your workout session, it is important that you choose leggings with flat seams to prevent friction and irritation because of sweat. Better the stretchy material, the higher the mobility. Not to mention, flat seams are more comfortable than raised seams.
Design
How leggings are designed is another factor. If you want to hold in your belly fat and smoothen out your tummy, high-waisted fleece-lined leggings are your best choice. Almost all, if not a few, leggings are designed with a high raised waist.
Opacity
Are the leggings see-through?
If the fabric is too thin to be see-through, look for another one. Especially, if you are choosing workout gear or leggings for enhanced movement other than lazing around your home.
Breathability
If the material of leggings is non-breathable, your skin will feel too stuffy and closed which is uncomfortable. Always, always choose fleece-lined leggings that wick moisture to stay dry and warm, not to mention odor-free. If you work out in non-breathable leggings, trust me, it won't feel good.