The everyday hustle and bustle of daily life can leave you and your partner isolated but bonding and reconnecting is a crucial element of any relationship, right? The daytime demands work, responsibilities, and productivity. But the night is when the magic can happen between you and your partner. I'm talking about late-night dates.
The night is a great time for escaping the monotony and spending quality time with your partner. Of course, it is difficult to find entertainment and dining venues at night time. However, there are still a lot of fun activities that you and your partner can do in the night to bring that spark in the relationship again.
You might be wondering what can you possibly do at that late hour Worry not! We have the coolest ideas for you. The following late-night date ideas will give you and your partner a memorable night. So let's begin.
20 Late-Night Date Ideas
From the fun date ideas that will give you a jolly good time to the date night ideas that will spice things up here is a list of 20 best late-night date ideas: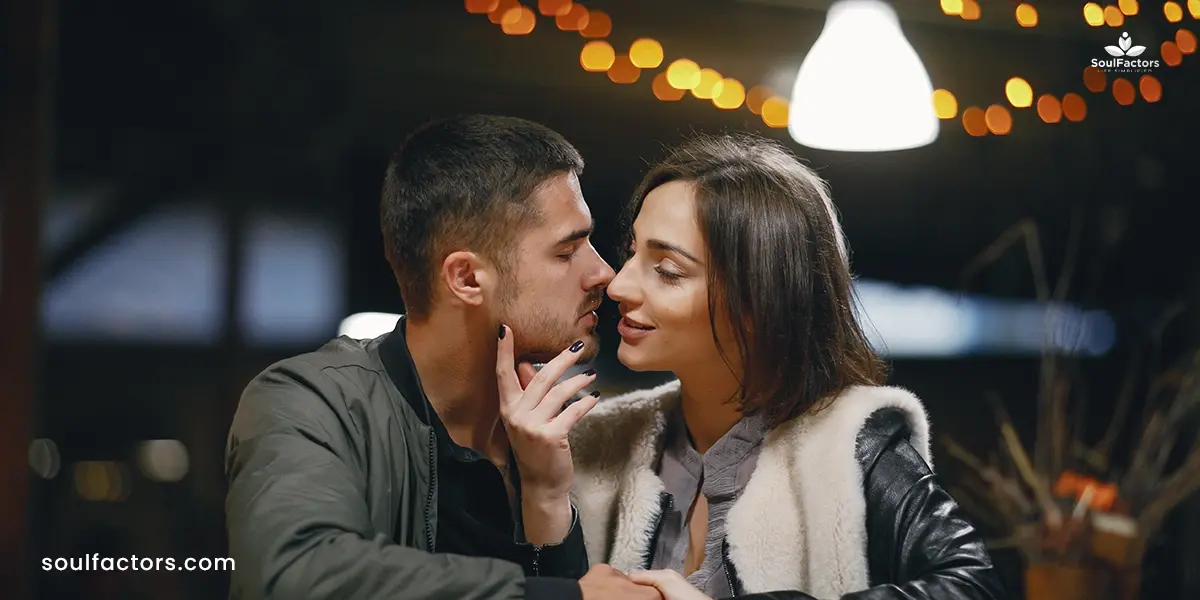 Go For A Moonlit Walk
How long has it been since you appreciated the moon with your partner? This is your chance. Make it a perfect date night by taking your beloved for a walk, holding their hand, and gazing at the moon and stars. Talk and laugh through the way and there! You have a perfect date.
Go For A Long Drive
Not a fan of walking? That's alright, a long drive under the moonlight works just fine. Get your picnic basket ready as well. You might end up finding a picnic spot. A moonlit picnic, sounds exciting, right? Play your favorite song and sing along, on your way back.
Cooking A Meal
Cooking together is a great way of bonding. The idea of working as a team and getting the ingredients together to feast on a delicious meal at night, the process of cooking sure brings the couple together. Get a bottle of champagne and some candles, and that's your memorable late-night meal.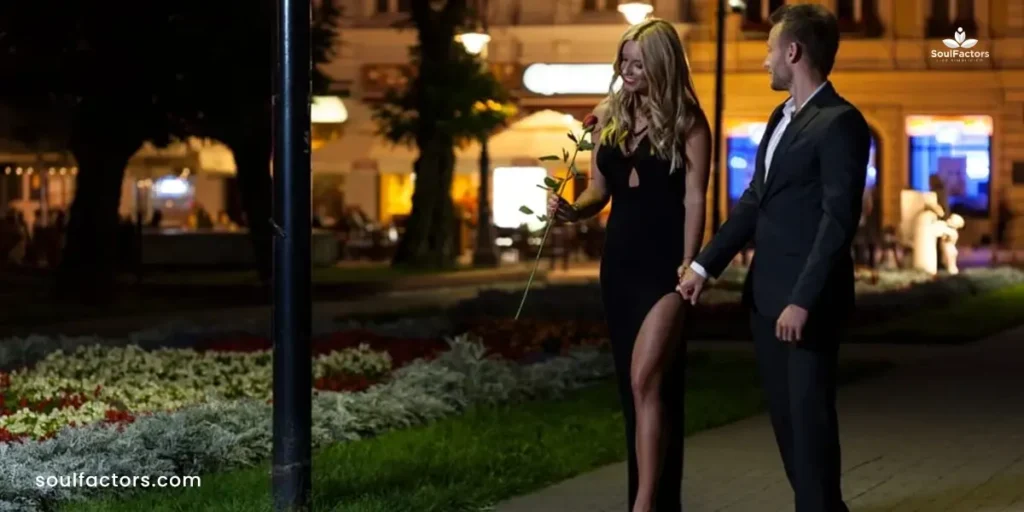 Bubble Bath
Nothing like late-night bathing with your partner. It's oh-new-realms-of-pleasure good. So do this – light up some candles, drop some bath bombs – fragrant ones, and get your wine and pretty wine glasses ready. Play some soothing music or maybe sensual ones, so that the follow-up of the bubble bath could be something steamyyy!
Karaoke Night
Whether you and your partner love singing together or wanna see how a singing session would go for both of you, a karaoke night is one of the best late-night date ideas. Visit one of the Karaoke bars in the town, or arrange a karaoke session at home.
Role-Playing
If you have seen Claire and Phil from Modern Family, you would know what I am talking about. What these married couples do is – Claire dresses up as Juliana, a lonely woman at the bar and Phil dresses up as a business mogul bored by his married life, Clive. They meet at the bar intentionally accidentally and then Juliana asks "If your wife is so beautiful, why are you here with me", and Clive says this iconic dialogue – "Because I respect her too much to do to her what I'm going to do to you". That was smooooth! So you get the idea, right?
Late night Gaming
Who says a late-night date has to be all cutesy and cuddly? When it can be rough and adventurous. Sometimes healthy competition between the couples goes a long way and gaming is a great way of doing that. Now, these games do not necessarily have to be PlayStation or video games. You can plan some indoor games like ludo, chess, or hey drinking games too!
Barbeque Night
Got a backyard and a charcoal grill? Awesome! Plan for a Barbeque date night with your partner. And if you two are a foodie, what can be a better way of spending the date night together than preparing a barbecue? And oh! Arrange for camping in your backyard, slip into your PJs, play some music, and there is your backyard late-date night.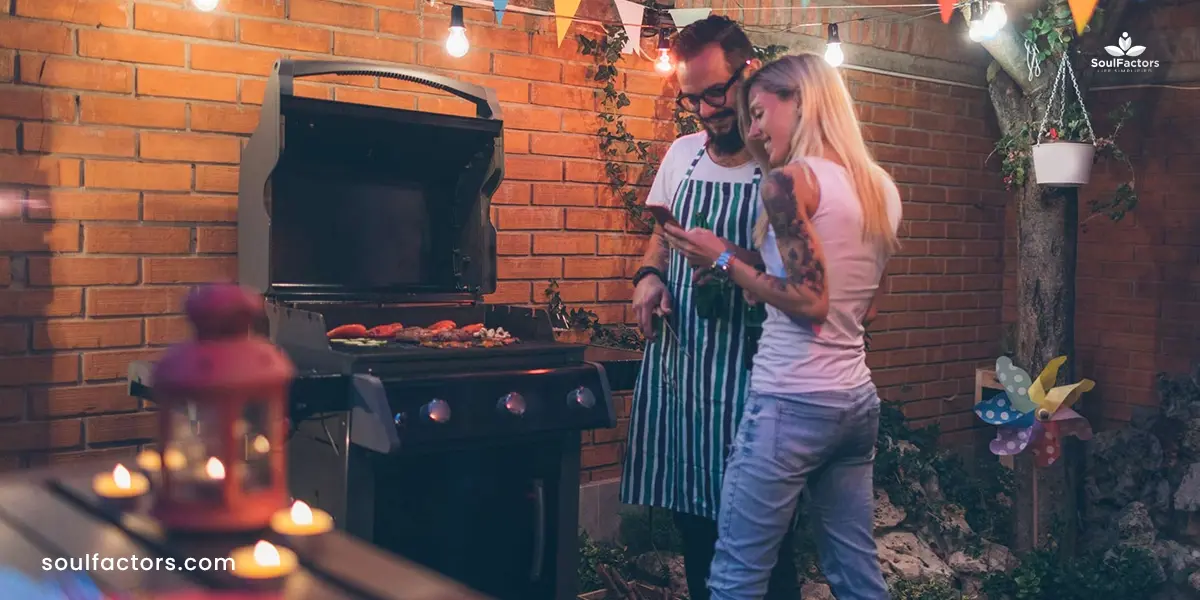 Pillow Fight
No messing up the kitchen, no fancy dressing, no extra effort! Pillow fights are simply exciting and romantic. This is a fun activity filled with laughter and it will give you and your partner a jolly good time. And this timeless late-night date idea almost always leads to something raunchy. If you know what I mean.
Have A Fun Q&A Session
Late-night conversations have an unprecedented magic. To strike up that conversation you can ask each other insightful and interesting questions. There are different kinds of questions that you can ask from your partner. From deep questions to juicy ones, a Q&A session with your partner can bring both of you closer.
Massages And More
A great way of spending quality time together is by giving massages. You know, one of the love languages is "acts of services". Massage can be one of those. Also, Massage time with partners is not only relaxing but sensual too.
Making Cocktails
Something about making cocktails is fun and creative. Get tipsy with your own cocktail creations. Also, the date night will give you a good quality time to try out new cocktails. And then you can use the recipe to entertain your guests in the future. Being good hosts as a couple is fancy, yk.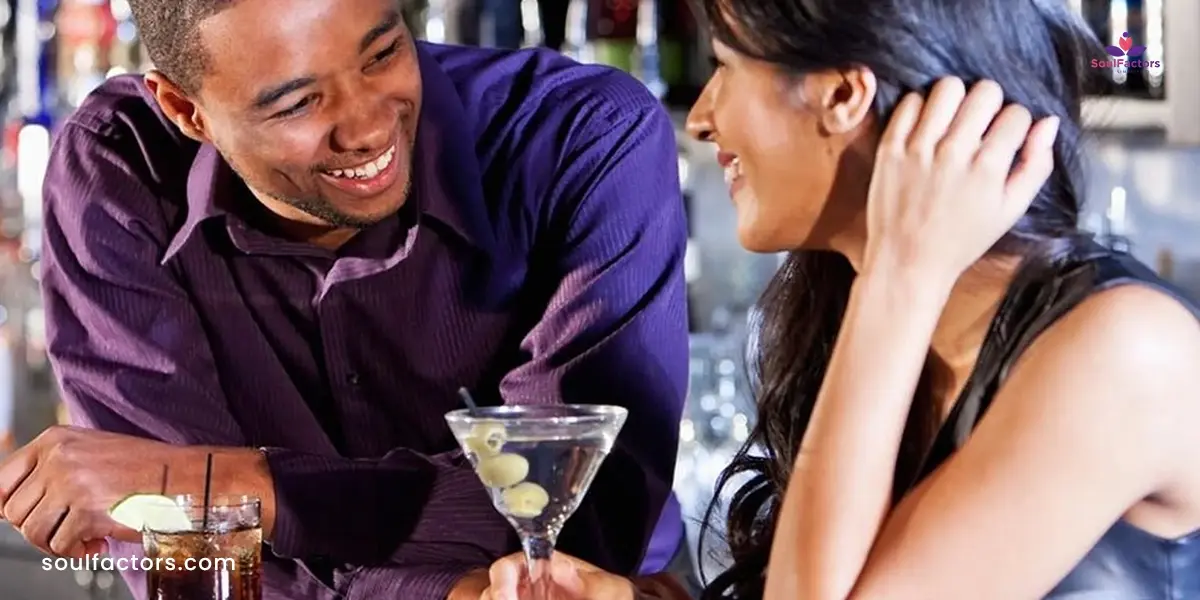 Dancing The Night Out
How often do you dance with your partner? If very often, good for you. If not so much, this can be your chance. Dancing can be a great way of spending quality time with your babe. Whether you wish to couple dance on beats of "I love you, Baby" or would rather go crazy on "Sexy Back". Dancing with your partner is a fun and exciting date night activity.
Drinking Games
Make your late-night date groovy with some booze and fun. From classic to creative drinking games, there is a spectrum of drinking games for couples that are worth trying. Drinking games adds a charm to the date night and makes it spicy and exciting. So get naughty with your partner with adrenaline-pumping drinking games.
Movie Night
When you're done thinking about what "special" you can do on a date night, you can always end up watching a movie together. And let me tell you, this is no boring activity. The definition of a fun late-night date with your boo can include slipping into your PJs, getting cozy under your blanket, and putting on a movie. Here is your guide to the "Best movies to watch with your partner".
Have A Photo Session
A great way of making memories with your partner. Decorate a wall with some decorative items and sequential lights. You can slip into your best dresses or stay in your PJs and have fun with your photo session. Also, it is going to give you some good pictures to put on your IG accounts.
Make A Bucket List
Nothing like knitting dreams with your partner. A great way of bonding with your boo, ask them about their aspirations and dreams and tell them yours. Make plans to achieve those dreams together. I'm telling you, this is gonna bring you and your partner closer.
Take Couple Quizzes
Like, a Q&A session, you can take a compatibility quiz with your partner. There are many quizzes available online. The questions revolve around different topics such as lifestyle, values, interests, and communication styles. This will also help you identify the flaws in your relationship so you can work on them.
Arrange A Spa Night
We have heard, read, and done self-care, right? Now do a self-care session with your partner. It is a fun and relaxing way of spending quality time with your babe. Wear your bathrobes, apply some facial or face masks, get some steam if you may, and play some soothing music. Ah! Spend quality time with your partner while also relaxing and getting a glow afterward. Smart!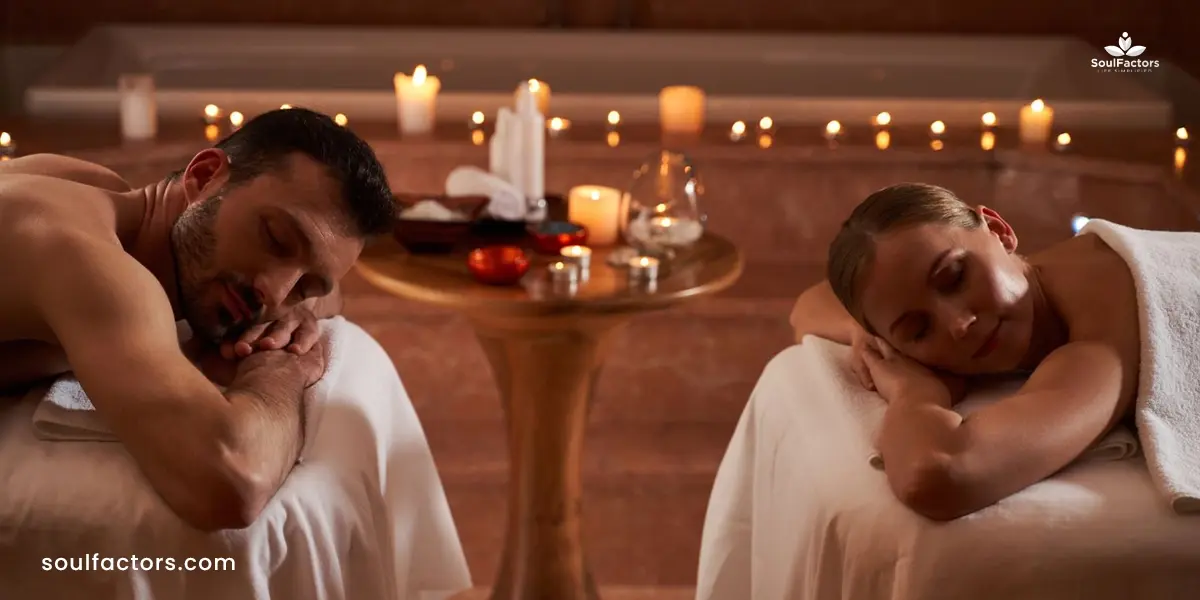 Visit A Night Market
Visiting a night market or a night fair is a great late-night date idea. Both of you can visit the night market and spend time shopping, eating, and having a stroll checking out stuff and having good laughs. A night market is a great way of experiencing the culture and nightlife of the city.
The Bottom Line
A late-night date can be a wonderful way to spice up your love life and fall in love all over again with your partner. Whether you choose to go to a night market, have a DIY spa night, or try any of the other ideas we have suggested, you are sure to have a memorable and exciting time. A late-night date can help you reconnect with your partner, have fun, and show your affection(1). So don't hesitate to plan a late-night date and surprise your partner with your creativity and romance.FAQs related to Late Night Date Ideas
FAQs On Late Night Date Ideas
Where Can I Go On A Date At Midnight?
There are many places you can go on a date at midnight including a Karaoke bar, night market, and picnic spots.
What To Do For Date Night In San Diego?
There are many things to do for date night in San Diego, depending on your preferences and budget. You can explore the beautiful La Jolla Cove, check out a local winery, go apple picking in Julian, or enjoy a romantic cruise on the bay.
Is 9 pm Late For A Date?
9 p.m. is not late for a date, as long as both parties are comfortable with the time and have agreed on it beforehand.