Nothing's better than slipping into a cozy blanket and putting on a movie on a fine weekend night. Add wine and there's a date, perhaps with your loved one, or with yourself. It's the best either way. The current era of movies in Hollywood is taking a drastic turn for the good. And thankfully, there is no dearth for lesbian movies on Netflix.
Earlier one could find only a handful of LGBTQ+ movies but now there are a plethora of LGBTQ+ movies available on streaming platforms like Netflix. And not just the ones that have Gays, Lesbians, Bisexuals, Transgenders, and Queers as funny side characters but the ones that showcase them as protagonists, often portraying a real-life perspective of the community.
So, If you wish to watch good lesbian movies on Netflix, here's your go-to guide. From lesbian romance movies on Netflix to inspiring stories of socially challenged lesbian lovers, you'll find your flick in this blog. So, let's dive straight in.
Best Lesbian Movies To Watch On Netflix
Needless to say, you don't have to be a lesbian to enjoy a lesbian movie. These are heartwarming movies that will offer a welcome break from the mainstream movie experience. Moreover, lesbian movies on Netflix are not restricted to romances. They span across genres and explore human sentiments anyone can relate to.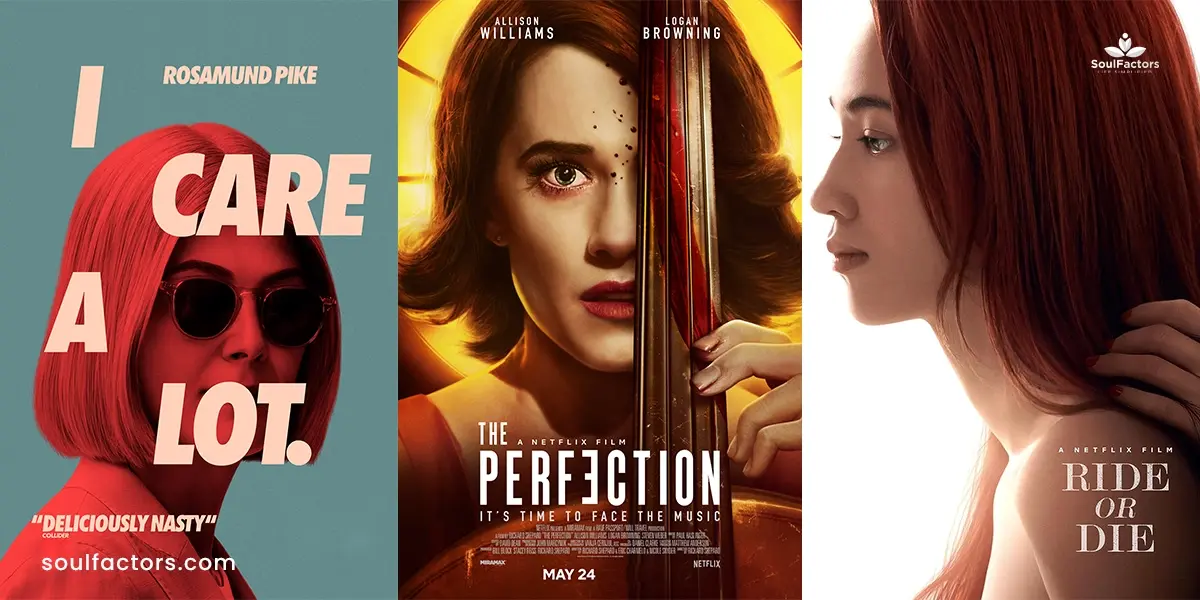 From spicy movies like Duck Butter to heartfelt rom-com movies like The Prom, here's your comprehensive guide to Sapphic flicks on Netflix:
Duck Butter
A love story set in a "Quarantine" like set-up, this one is among the top lesbian movies on Netflix. It will take you through different stages of an intense-romantic love life. When Naima meets this spirited singer Sergio at a Bar, the duo just clicks.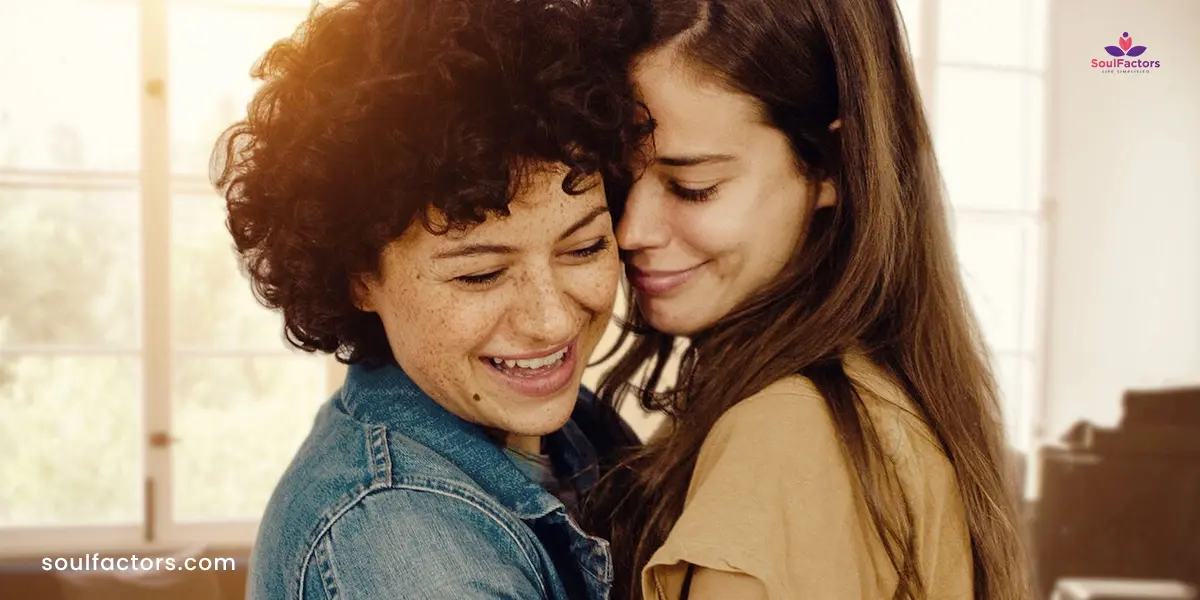 The highlight is, Sergio suggests the idea of spending 24 hours together, having sex once per hour, to "fast-forward" the relationship. That sounds like an idea, right? Well, not so much when things start getting intense and complicated.
Movie Review by Viewers:
Review by Lost Soul
Highly recommend this movie, it's a wonderful indie flick, if you're a sucker for really outside-the-box but authentic love stories then this is right up your alley while being a good indie/art-house flick.
Review by Bony Phearl Feril
I was driven by the flow of the story. How the characters act is so realistic. This made me laugh, mad, moved me to tears and it seems like I can feel every character's feelings. It's a one-of-a-kind movie. A must-see!
I Care A Lot
This one doesn't necessarily revolve around Lesbians love story, but this is one of those lesbian movies on Netflix that is oh-so worth watching. The protagonist of this comedy psychological thriller is Marla Grayson, a con artist played by Rosamund Pike.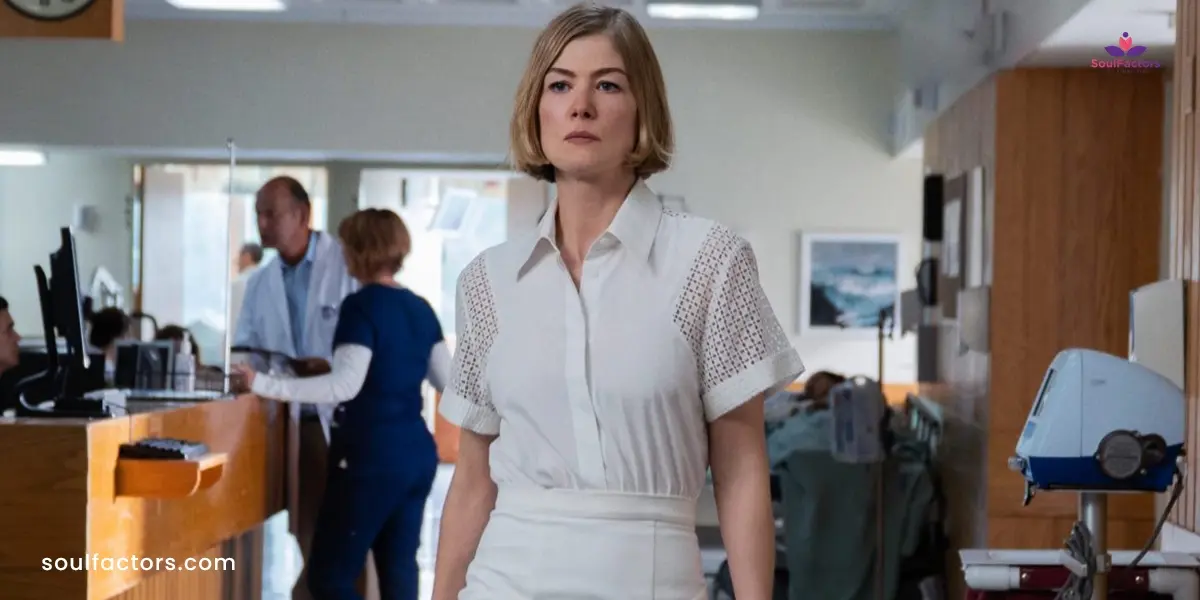 She says, "She cares", apparently about elderly people but what Marla really cares is about money as she exploits elderly people and sells off their assets with her lesbian lover Fran. The table turns when they mess with the wrong old lady as her crime lord son comes after them.
Movie Review by Viewers:
Review by Aishwarya B.
The screenwriting, story, and acting were absolutely brilliant with the aptly cast Rosamund Pike and Peter Dinklage. Both characters are antagonists but we're clearly set up to hate Marla's character (Pike) more and with that the ending she got was supremely satisfying.
Review by Thanh Nguyen
I'm quite a fan of psychological thrillers and this movie uncovers a downside of the nursing home & guardianship system in America through pretty toxic entertainment. Pointing out all the dirty truths of the world nowadays, from the "miscarriage of justice" to wrongful conspiracies and fake news, I think this movie is quite a success, but depressing and hard to accept.
The Half Of It
For those looking to watch coming-of-age rom-com lesbian movies on Netflix, this one is a heartwarming movie set in the backdrop of a school in a small town received high-claim as soon as it debuted on Netflix. The story revolves around a nerdy socially-awkward girl Ellie Chu who writes her classmates' essays in return for money.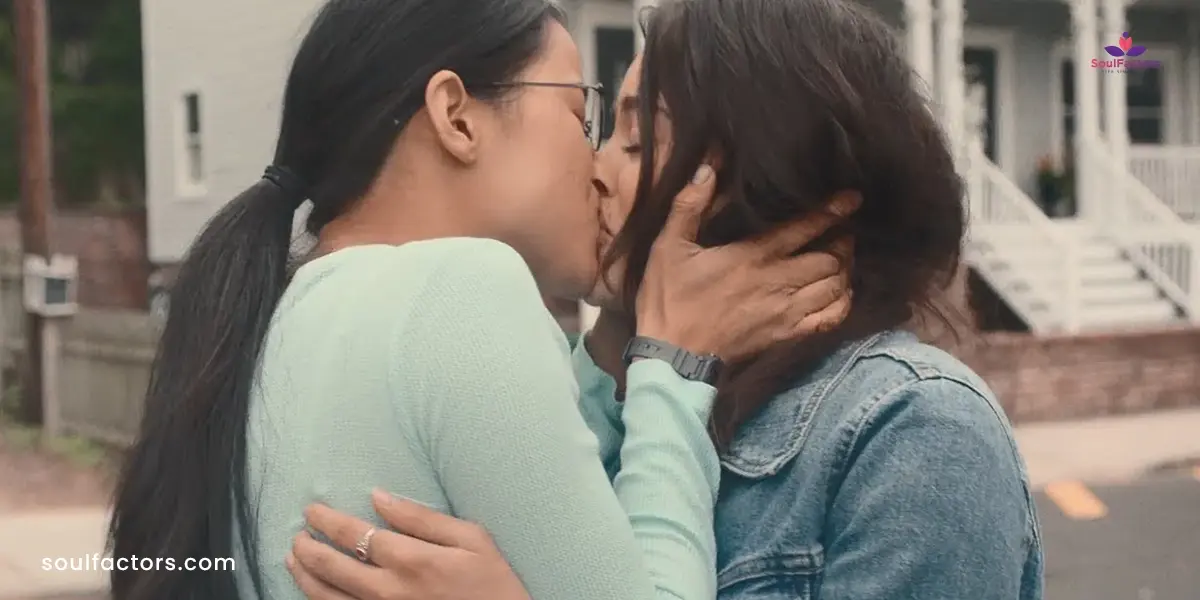 A high school Jock, Paul hires Ellie to Ghostwrite a love letter to his crush Aster. Ellie soon realizes that she too has a crush on Aster and things start getting hilariously chaotic.
Movie Review by Viewers:
Review by Ryan Romano
The Half of It is certainly a beautiful story about love, friendship, and longing. It is a very relatable story about the process of discovering love and what comes with it. The acting is splendid and writer/director Alice Wu is very assertive in both capacities.
Review by Liam Richards
This film is fantastic. It intertwines love, friendship, the journey that is life and so many complex issues which are discovered through the multiple layers of this film. It deals with numerous social issues and questions in our society. I love the pace of this film, it isn't a fast-paced action movie but it has a comfortable pace that peels off layer by layer the amazing plot.
The Perfection
Great news for horror freaks, there are lesbian movies on Netflix in the horror genre as well. The Perfection is a spine-tingling psychological horror that will make you sit on the edge of your seat. It is a revenge flick that involves cellists-rivals Charlotte (Allison Williams) and Lizzie (Logan Browning).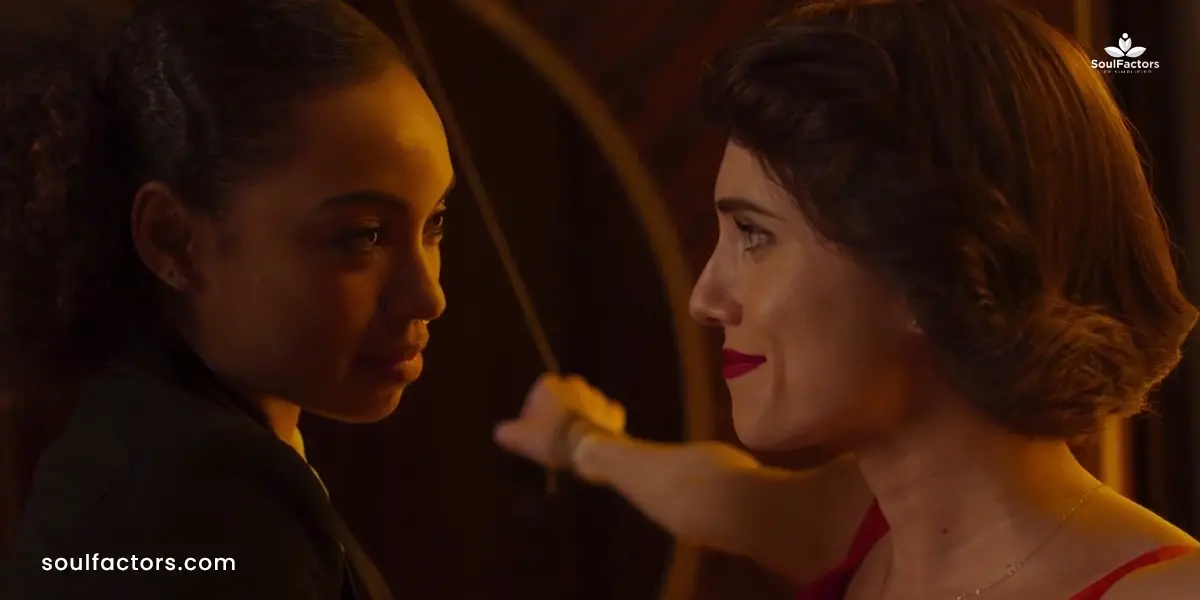 Things get ghastly sinister between them until the two enemy cello artists turn into lovers. But there's more to the story and I don't want to give you any more spoilers.
Movie Review by Viewers:
Review by Siddhartha Mehra
What an amazing film. I don't usually like this kind of movie but this was a little different with nice acting & plot. I enjoyed watching it. I'm sure you will too even if it is not your cup of tea. A troubled musical prodigy and a new star pupil embark on a sinister path.
Review by Itzel Oskarova
The scenes are cool. There are a lot of beautiful landscapes, but at the same time, you can see grotesque parts. The movie's pacing is just perfect: not too slow, not too fast. It kept me thrilled all the time. I loved the plot twist. The relationship between the girls is complex, not a complete cliché.
Lesbian Movies On Netflix: The Prom
Ryan Murphy's musical movie premiered in December 2020 and gave the most bubbly soundtrack ever.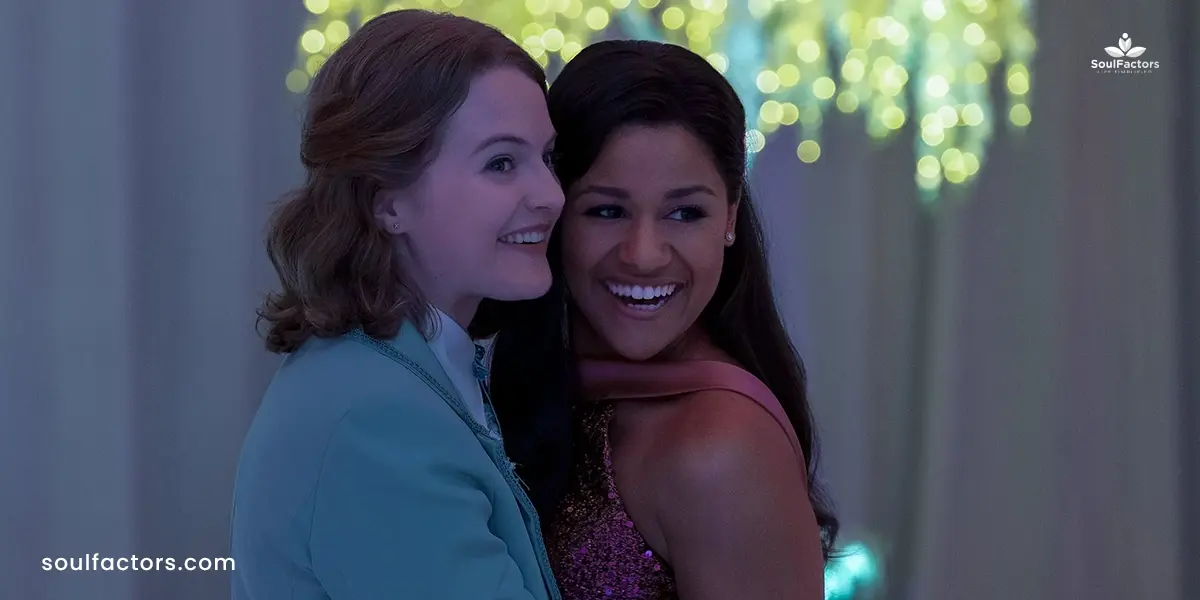 The musical stars a group of Broadway actors (Meryl Streep, Nicole Kidman, Andrew Rannells, and James Corden) who are on their way to Indiana to support lesbian couples who are not allowed to go to the prom as girlfriends. With some exciting twists and turns, The Prom is a movie with a happy ending.
Reviews by Movie Viewers
Review by Shani Diggs
I was drawn to this movie because of the stellar cast. But, what I enjoyed the most was the message of the movie to anyone watching. A coming of age event, Prom, regardless of Covid..getting invited, prepping and dressing for this special night, and yes in some cases telling a unique story.
Review by Michael Coluccio
I saw this show on Broadway and had friends in it as well. I can count on one hand the amount of times I've actually felt a movie version of a Broadway musical exceeded the original. For "The Prom", I happily have to count on my other hand. This film far and away exceeded my expectations in the perfect way a film can flesh out a play without damaging its heart.
Ride Or Die
A romance drama among the top lesbian movies on Netflix- written by Nami Sakkawa and directed by Ryuichi Hiroki, Ride or Die is a Japanese movie that is worth a watch. The film follows Rei a lesbian who is infatuated with her former straight classmate Nanae.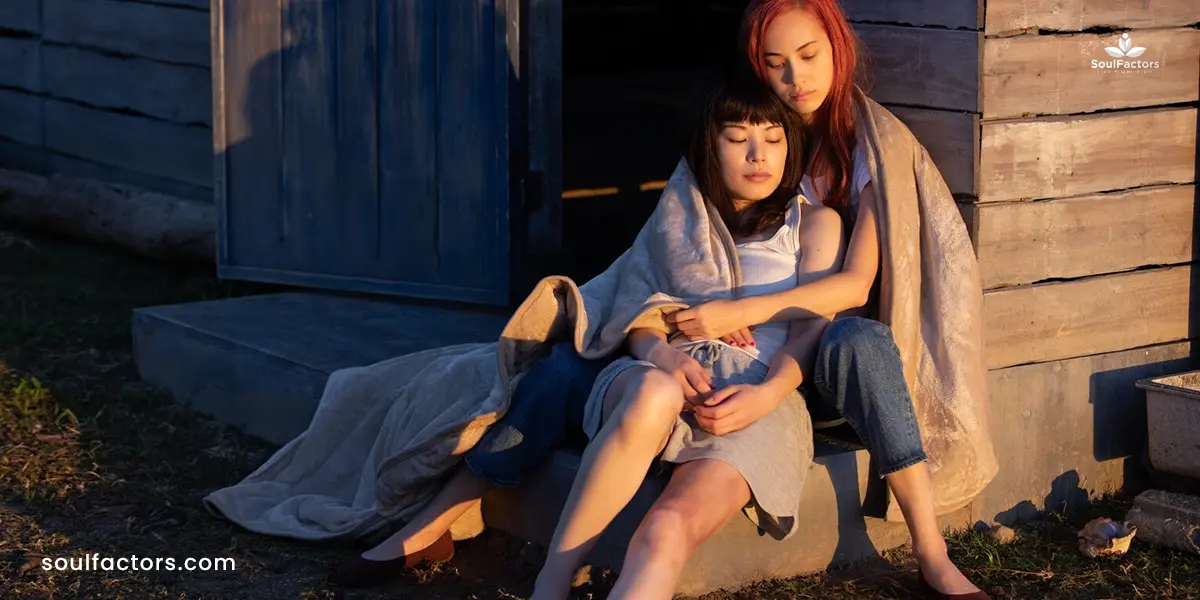 Rei learns that Nanae is being abused by her husband. To prove her love, Rei tries to defend Nanae and plans to kill her husband. The aftermath of this situation becomes more complicated as the two struggle to feel intense feelings for each other.
Reviews by Movie Viewers
Reviews by Dada. G
What a great film to watch! Certainly worth my time. All I can say is the storyline was insanely unpredictable. Kudos to the main characters who execute their role in an astounding way. Dark yet remarkable at some point.
Reviews by Claudine Bacena
This film is not just a typical psycho-thriller. I would like to commend the acting skills of the main characters, especially the murderer. I can feel the darkness and madness in the way how she executes her role.
To Each, Her Own
A movie revolving around confused queers whose lives entangle because of their confusing love interests, this one will surely be a memorable watch among the lesbian movies on Netflix.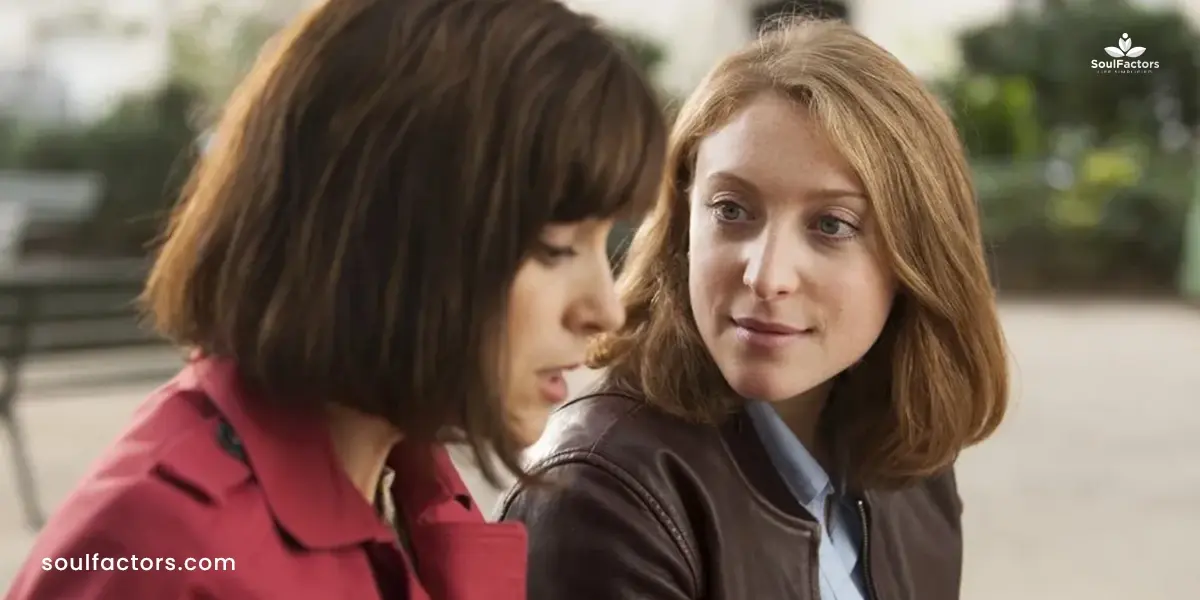 This French version of the classic bisexual indie film Kissing Jessica Stein follows a Jewish woman Simone who is ready to come out of the closet in front of her conservative parents and tell them that her roommate is more than her roommate. The twist is she finds herself falling for the male chef at her local lunch spot and things get eerie.
Reviews by Movie Viewers
Review by Daameriva
I think this is a nice little movie to watch without too many expectations: personally, I found it a lot better than the average American comedy. I found it interesting that, apart from the plot that is a bit surreal, they depicted the life of average European people in a European environment.
Review by Pmsmith
Contrary to the negative reviews, I found this terrific, sweet, and moving, full of twists and confusions fit for Shakespeare. I could not stop laughing. Yes, there are some improbable moments, but the charge of stereotypes seems unfair, I would rather say realistic.
Lesbian Movies On Netflix: Tig
Tig is a warm and heartfelt documentary that will make you cry but also give you a jolly good time. This part documentary-part movie follows a stand-up comedian Tig Notaro who is also struggling with breast cancer.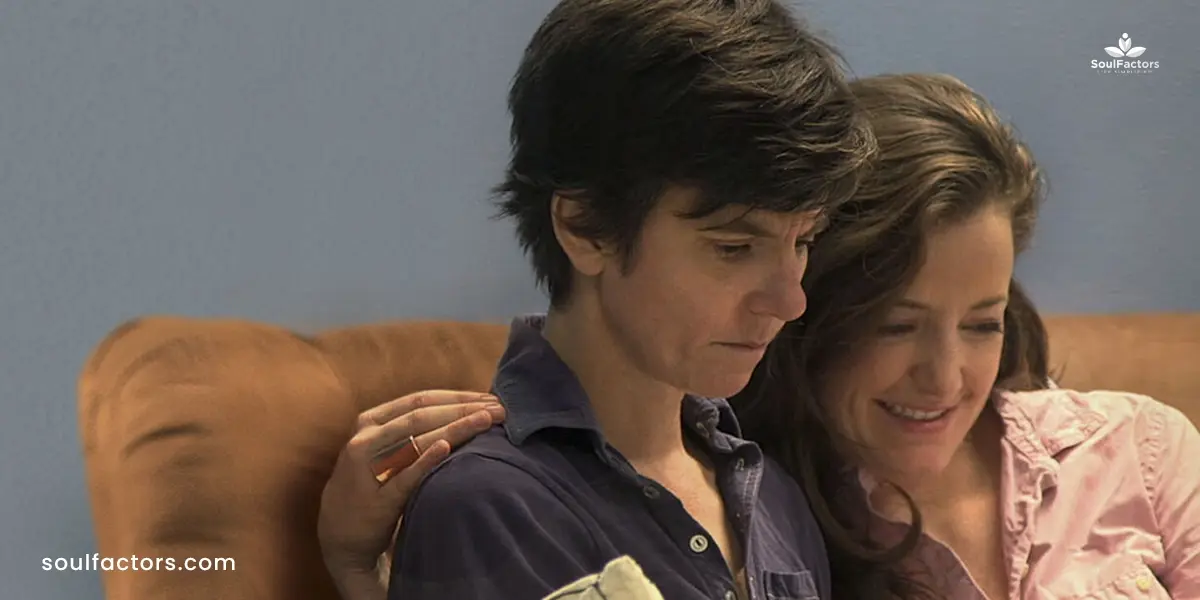 Meanwhile, Tig and her then-fiancée Stephanie Allynne attempt to get pregnant. This movie is hilarious and emotional at the same time, so a perfect flick for your weekend fulfillment.
Reviews by Movie Viewers
Review by Jason Zinoman
The directors of Tig, do a nice job showing the relationship between her art and her life, establishing Ms. Notaro's history as a comic and balancing it with behind-the-scenes shots of private moments with her family and of her fellow comedians.
Reviews by Mitchel Broussard
Somewhat ordinary in both execution and ultimate meaning, Tig is effective in the end as a satisfying dramatic comedy because of one simple thing: these events happened, and this unassuming little woman dealt with them in stride.
A Secret Love
Lesbian movies on Netflix based on real-life stories might be a rare find. The life story of former women's baseball player Terry Donahue and her business partner Pat Henschel, A Secret Love is about the lesbian couple who hid their relationship from their families for over 7 decades.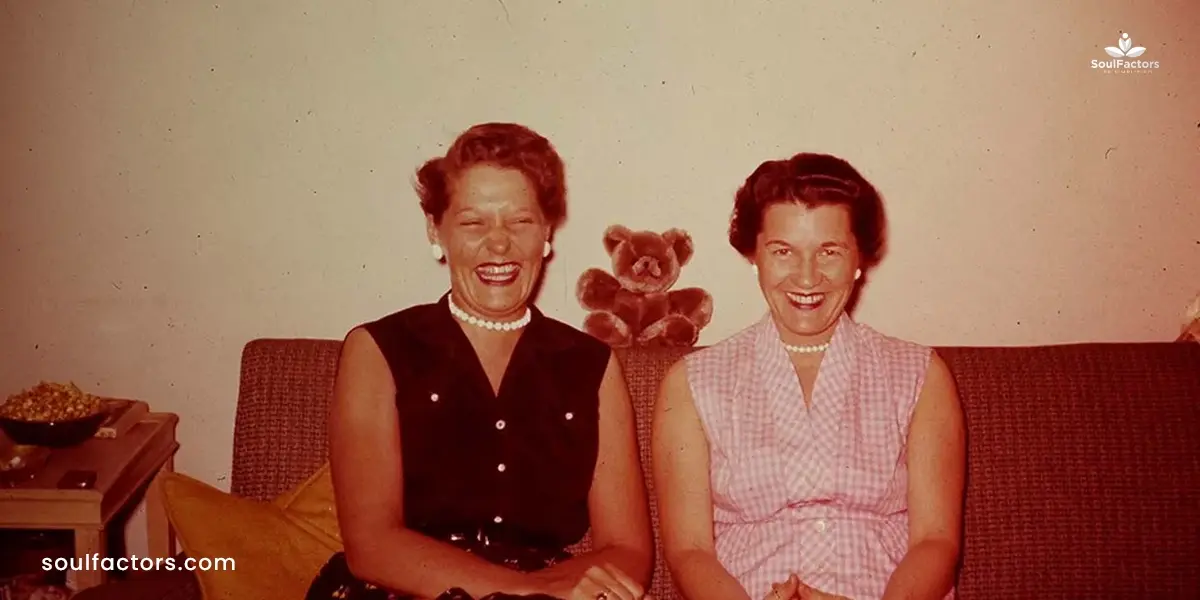 This movie is a historical reflection on the struggles and challenges of lesbians and the LGBTQ+ community. A Secret Love is directed by Terry and Pat's great-nephew, Chris Bolan.
Reviews by Movie Viewers
Review by J Copher
Their story is so amazing and heartfelt. They lived the way they wanted in a time when it was illegal, but their commitment and devotion to each other, and to find love and be true to each other for more than 70 years, not to mention Terry playing in the women's major league baseball during WW2.
Review by Laureena Quadros
It may not explore the depths of how it was to survive in a society that was blind and unacceptable but this was a perfect ode to their love and commitment to each other. At the end of the day don't we all wish for the same – a hand to hold, a mind to share, a soul that calls you their own? These women are an inspiration to be bold and to stand by your love.
Elisa And Marcela
There was a time when falling in love with the same gender was a tragedy in Spain. Spain didn't legalize same-sex marriage until 2005. So, back in 1901, two women in Spain posed as a heterosexual couple in order to get married. The identity change is what makes this one a standout among all the lesbian movies on Netflix.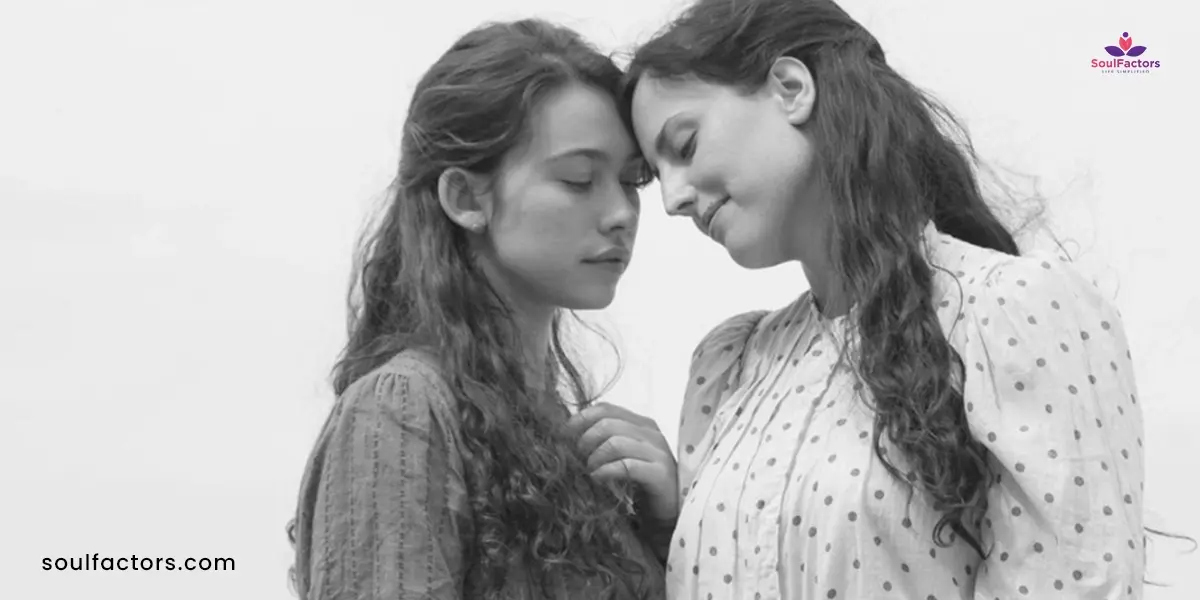 Elisa and Marcela fall in love as classmates, and then they decide that Elisa will go out of town, adopt a male identity, and come back as Mario.
Reviews by Movie Viewers
Review by Michaela Theiakou
This movie touched my heart! The use of black and white function in conjunction with the detailed description, showed that the feelings of love, anxiety, and fear could not be better highlighted. What they endured to be together was more than worth it.
Review by Emilda Rizky
Beautifully created and played by great artists. This brings the early 1900 time set with real social conditions where women were still considered second-class citizens. Black and white yet full of emotion. Definitely, a must-watch before you die.
Why Are There So Many Lesbian Movies On Netflix?
Netflix is the hotspot for a variety of movies and movie genres from around the world including the ones that uplift diversity and inclusivity. This famous streaming platform has a dedicated category for LGBTQ+(2) movies and shows. Lesbian movies are a popular and growing genre that explores the challenges of LGBTQ+ that can raise awareness and counter stereotypes about lesbianism and sexuality and inspire lesbian viewers.
Is There Any Lesbian Series On Netflix?
There are several series on Netflix that revolve around or include Lesbianism. They are:
Orange is the New Black
The L Word: Generation Q
Feel Good
One Day at a Time
Sex Education
What LGBT Movies Are Being Removed From Netflix?
Movies that would probably be removed from Netflix are 'Eating Out: Drama Camp', 'Mixed Kebab', 'Angels of Sex' and 'Our Paradise'.
The Bottom Line
This is the golden era of Hollywood and entertainment. Romantic movies no more just revolve around a guy and a girl in love because that's not it for the world, people! There are heartwarming and passionate romantic movies set up in the LGBTQ+ realms. Lesbian movies on Netflix are just so worth watching. It's like seeing this world from a whole new and much-needed perspective.
With that being said, the aforementioned movies include a range of hilarious rom-com to insightful documentaries that show both the bliss and challenges of being a lesbian in love. If you're looking forward to winding up your weekend with some exciting lesbian flicks, this is the list for you.
Hope you enjoyed reading this article and found it helpful. If you did, please leave a comment below. See you in the next one!
FAQ
Where can I watch free movies on LGBTQ?
You can watch free LGBTQ+ movies on Tubi TV, Crackle, and YouTube.
Does Netflix have pride?
Yes, Netflix has a Pride Month collection that features amazing shows, movies, and specials for, by, and about the LGBTQ community.
Who are the LGBTQ superheroes on Netflix?
The LGBTQ superheroes on Netflix are Agent Steve Maryweather (Mary), Anissa Pierce (Thunder), Sara Lance (White Canary), Nomi Marks, and Adora (She-Ra).
Is there any good lesbian movies on Netflix?
Yes, there are good lesbian movies on Netflix like Duck Butter, I Care a Lot, The Half of It, The Prom, The Perfection, among others.