If you are someone who is into watching celebrity skincare routines then one thing you would notice in common with every celebrity is double cleansing. Everyone in the beauty industry swears by double cleansing. If you don't already know what double cleansing is, then simply put, double cleansing is the process of using makeup cleansing balms and a normal cleanser. It might sound ridiculous initially and won't seem to make sense, but trust me, I thought the same until I actually understood the science behind the process.
What Is Double Cleansing? How To Use Makeup Cleansing Balms?
Double cleansing originated in Korea and Koreans have sworn by the process for decades. The world now knows Koreans are known for their flawless skin and makeup. Korean beauty products are now being sold internationally and what makes them so different is that they actually work. The ingredients in Korean skincare products are high quality and provide hydration to the skin like none other.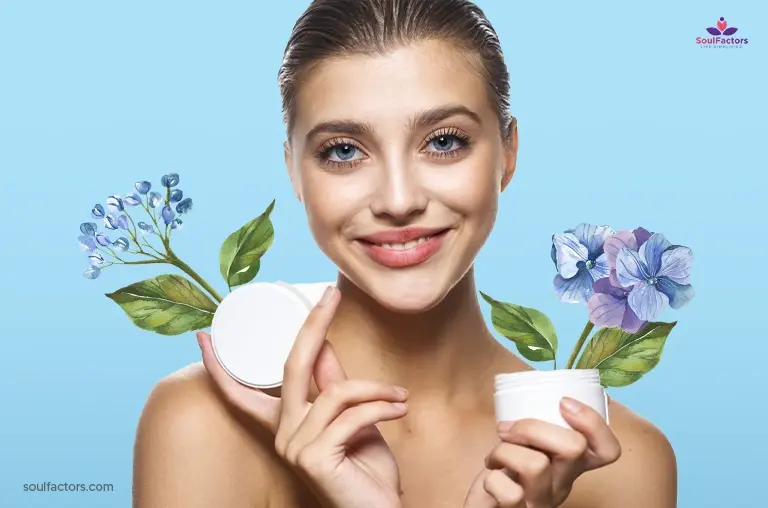 Korean skincare products are a bit on the pricier side but you do not actually need to spend so much to double cleanse. You can buy makeup cleansing balms from any brand as long as it can get the job done. Or if you are on a budget you can just whip up a top-notch makeup cleansing balm in the comforts of your kitchen.
Before getting into the world of makeup cleansing balms, I would like to again make my claim on double cleansing and how I swear by it, especially in my nighttime skincare routine, and how much it has changed and benefitted my skin. No matter how tired you are before jumping into those inviting comfy covers of your bed, take a few minutes to double cleanse your face. Do it for a while and wait to see the magic unfold.
Difference Between Face Wash And Makeup Cleansing Balms
The face wash is a basic face cleanser that is designed to remove dirt, oil, and impurities from the skin. Washing the face more than 3 times a day can be harsh to the skin, stripping it of its natural oils and making it dry. We recommend washing the face twice a day, once in the morning and once at night. The face wash comes in different variants basic cleanser, foaming face wash, gel-based face wash, etc.
Makeup cleansing balms are specifically designed to melt makeup. Makeup cleansing balms are waxy and work effectively in getting rid of stubborn impurities and makeup from the skin. It can get rid of waterproof makeup as well. Blams are great for dry skin as they won't strip and dry out the skin of its natural oils
Comparing the two face wash and makeup cleansing balms, makeup cleansing balms have more emollients that work on getting rid of stubborn impurities from the skin. Using a makeup cleansing balm to get rid of stubborn makeup and following it with a gentle and effective cleanser of your choice will make sure your skin is left squeaky clean but not dry at the same time.
How To Use Makeup Cleansing Balms?
Using a makeup cleansing balm is quite similar to using a face wash except for one difference. The face wash is applied and lathered on damp skin while cleansing balm works on dry skin. Here are the steps to using a cleansing balm the right way:
Take the necessary quantity of washing balm into your hand. Rub your hands together to melt the balm. Massage it on your face, and anywhere you have waterproof makeup on.
Once your makeup has melted off, follow up with a good cleanser of your choice. Wash off the cleanser, pat dry, and follow up with your regular skincare routine.
You will be left with clean skin but with your natural oils intact.
What Are The Benefits Of Using Makeup Cleansing Balms?
Makeup cleansing balms are not just used to remove makeup, these balms have other benefits too. Below are some of the key benefits of incorporating a cleansing balm into your everyday skincare routine.
A Gentle Moisturising Cleanser
Make-up cleansing balms are very gentle, rich creamy in texture, when massaged into your face they will gently yet effectively break down your makeup as well as other impurities on the skin. If you are someone who steps out a lot then makeup cleansing balms are great to get rid of dirt and gunk from the skin. Makeup cleansing balms help retain the moisture levels of the skin while cleansing it. Once you are done you will be left with smooth and fresh skin.
Makeup Remover
There are a number of makeup removers in the market which can help you get rid of makeup but can be harsh on the skin. A makeup cleansing balm will not just help you remove your makeup but will also multitask in giving you its skincare benefits. Makeup cleansing balms are great for removing waterproof makeup, waterproof mascara, etc, all you need to do is massage it in and wipe it off with a cotton pad, or even better use a soft cloth or a reusable makeup removal pad. I personally prefer reusable makeup removal wipes as they are eco-friendly as well as pocket friendly.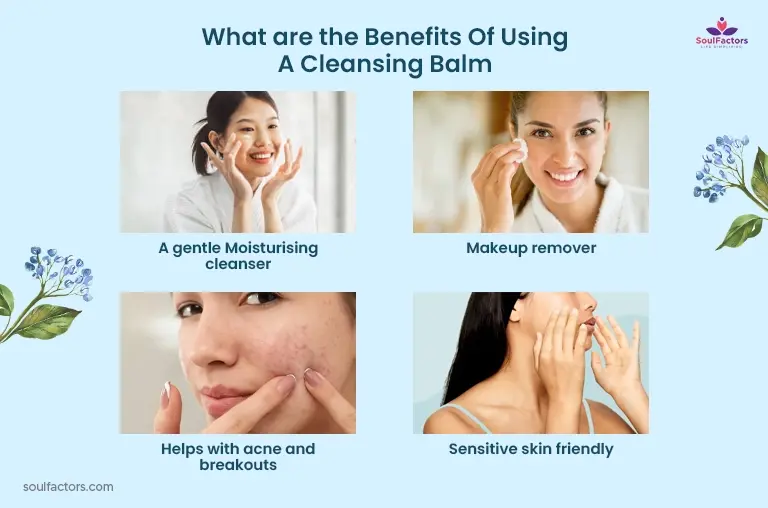 Helps With Acne And Breakouts
If you are suffering from clogged pores, skin texture issues, minor acne, and breakouts, then a good makeup cleansing balm can help in improving your condition. If you are struggling with severe hormonal acne(1) then taking the right treatment, and also using a makeup cleansing balm can speed up the recovery process. Makeup cleansing balms are usually made from natural non-comedogenic oils that effectively melt the dirt and help in opening up clogged pores. Using a makeup cleansing balm as the first step and following it up with a good cleanser, i.e. double cleansing will help your skin recover better as well as help the skin to absorb your skincare treatments better.
Sensitive Skin Friendly
Makeup cleansing balms are usually very skin-friendly, especially for sensitive skin, they are made from lightweight non-irritating, and non-comedogenic natural oils that clean and hydrate the skin. Make-up cleansing balms can also be used around sensitive areas like around the eyes, eyelashes eyebrows, etc.
Makeup Cleansing Balms And Their Benefits Based On Skin Type
Acne-Prone Skin Or Sensitive Skin
Acne-prone skin can be sensitive to certain face washes. A makeup cleaning balm is mostly made of less irritating natural ingredients making it ideal for acne-prone skin. We recommend those of you guys with acne-prone skin follow the double cleansing for better results. Face washes for sensitive skin types are usually recommended by experts since their skin turns to breakout fast.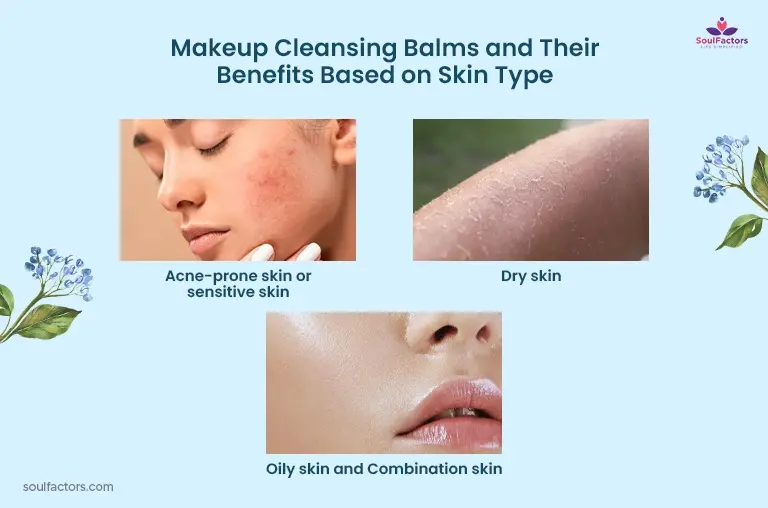 Dry Skin
A makeup cleansing balm is very hydrating for the skin, it helps in adding moisture to the skin while cleansing it. Most of the time using a face wash leaves your skin feeling tight and stretched, with makeup cleansing balm you wouldn't need to worry about dryness.
Oily Skin And Combination Skin
A makeup cleansing balm is a great option to balance out the oil and dryness in your face. It will remove excess oil and impurity from the skin and add hydrating to the dry areas thus evening out combination skin.
List Of Best Makeup Cleansing Balms Of 2023
Neutrogena Makeup Remover Balm
Paula's Choice Cleansing Balm
Cerave cleansing balm
Clinique Take The Day Off Cleansing Balm
Juno & Co. Cleansing Balm
Plum E-Luminance Cleansing Balm
BANILA CO NEW Cleansing Balm
Sugar Cosmetics Cleansing Balm
Colorbar My Go-to Partner Cleansing Balm
Quench Botanics Mon Cherry Cleansing Balm
ELEMIS Pro-Collagen Cleansing Balm
Eadem Dew Dream Cleansing Balm
Albolene Moisturizing Cleanser
Farmacy Green Clean Makeup-Removing Cleansing Balm
Tula Makeup Melt Makeup-Removing Balm
DIY Makeup Cleansing Balms
To make your makeup cleansing balm at home, you will need
A clean and air-tight container
Beeswax pellets or Vaseline
Coconut oil
Shea butter
An oil of your choice (olive oil, almond oil, argan oil, rosehip oil, etc)
An aromatic essential oil of your choice
Steps to make DIY makeup cleansing balm
Step 1: Melt a small teaspoon of Vaseline or beeswax, 1 tablespoon shea butter, and 1 tablespoon coconut oil in a microwave or by double boiling. Do not use direct heat.
Step 2: Switch off the heat and add one tablespoon of your favorite skincare oil to the melted mixture and stir well.
Step 3: Add two to three drops of your favorite essential oil for aroma. Stir well again.
Step 4: Once the mixture is slightly cooler leave the mixture in the freezer.
Step 5: Once the balm is cool and set, scoop the required amount using a tiny spoon and use it like the regular market-bought cleansing balm.
Conclusion
Start your clear skin journey by using an excellent makeup cleansing balm every day, ideally at night. Most individuals think using a cleansing balm with a face cleanser is too much. A good washing balm actually moisturizes the skin, helping it retain its natural oils. Using a gentle and effective face wash or cleanser after a makeup cleaning balm prevents skin dryness. Massaging your face with a cleansing balm relaxes and satisfies you (when you see that stubborn waterproof mascara and makeup melting off- it just feels good). Makeup cleansing balms have several skin benefits. Which remover or cleansing balm do you prefer for stubborn makeup? Comment below.
Follow SoulFactors for more trending beauty and lifestyle updates!