The Royal family's sartorial elegance is not just a fashion inspiration. Their signature styles are often symbolic and based on heritage values. Their attire and style convey the dedication and stability of the royal lineage.
The Queen's Salon Choices
One thing we know about Camilla is that she maintains a "less is more" kind of make-up look. Her glam is more relaxed and classic and has been consistently carried for decades. For instance, Queen Camilla flaunts her signature hairstyle, a neck-length feathered bob that now is adorned with the crown.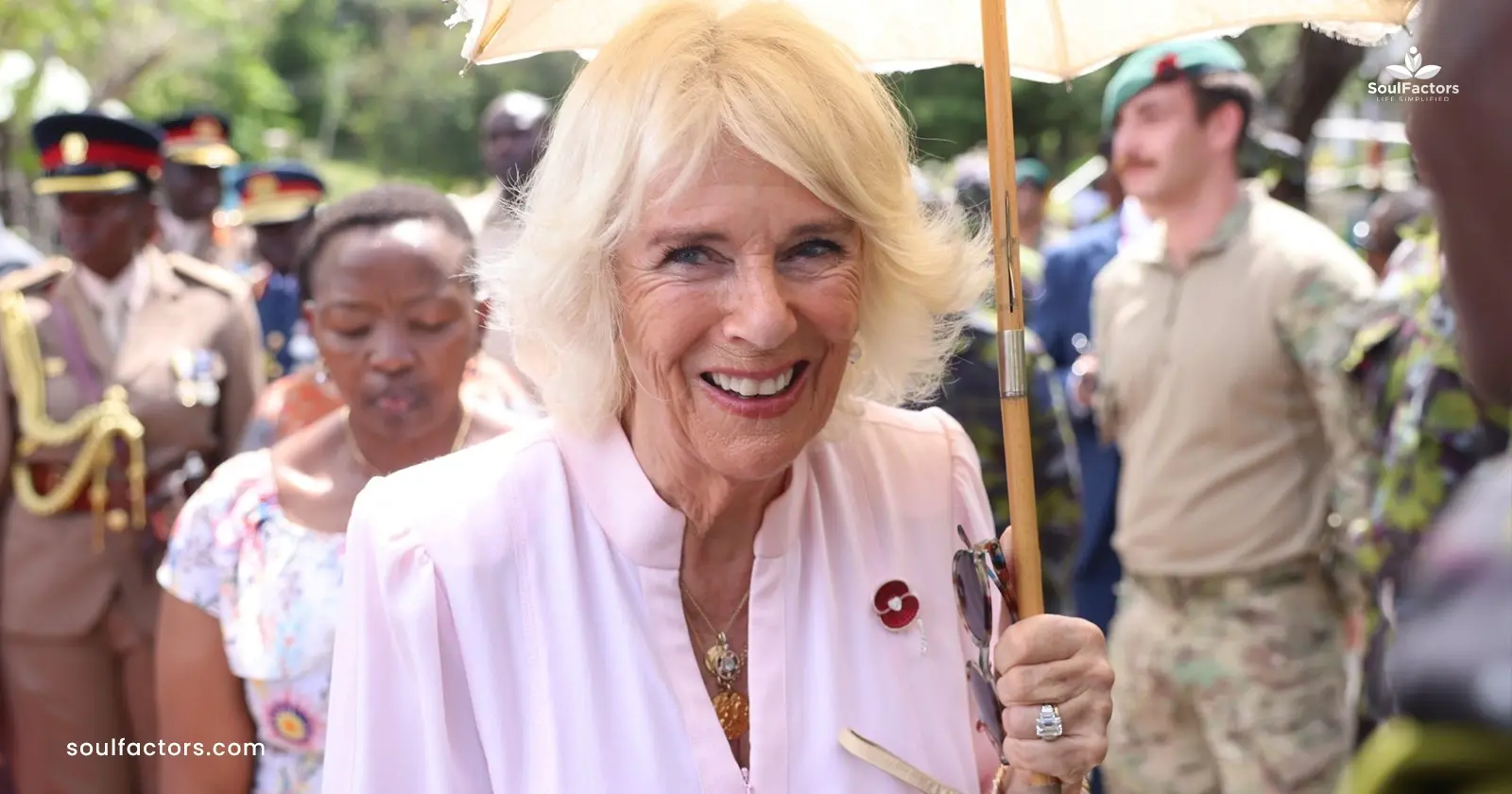 Another fact about Camilla is that she still has the same hairstylist that she had for more than 35 years – Jo Hansford. Similarly, HRH has been in collaboration with a nail and make-up artist for 15 years now. This is a London-based artist and her name is Marina Sandoval.
"I was working at Jo Hansford [the namesake salon of the celebrity colorist] when I first started doing her nails," Sandoval shared with Harper's Bazaar. "Even though I left the salon, she still used me, which speaks volumes about how loyal she is." The Queen's preferred manicure of choice? "It's very much a natural and elegant look," Sandoval says. "I use a mixture of products, some of which are from my native Colombia. For my clients, I tend to use Chanel for nail varnish and Sisley for hand cream."
Given that the make-up is being done on HRH herself, Sandoval uses high-quality branded make-up items. Though, no make-up products have been stated as favorite by the queen herself, the artist named a few labels that she uses regularly. "I like Sisley, Guerlain, Chanel (1), Bobbi Brown and Armani Beauty." The artist said she uses only light make-up on the queen to maintain Queen's signature glam look. "I always opt for a light, natural color as a foundation, and tinted moisturizer is preferred depending on the season," she said.
Sandoval revealed that she picks a make-up look for the Queen based on practicality and how the make-up look resonates with HRH's outfit.
Camilla's coronation as Queen also called for Sandoval for the make-up. Make-up for this historical event has to be done flawlessly and in a way that it remains iconic for decades. Also, not to forget, the make-up needs to be done in a way that photographs well. Sandoval reveals her tips on how she maintains the longevity of the make-up to look under the flashlights? "I only work with the very best products; it makes all the difference," she said. "The preparation of the skin was also so important given I wanted her skin to glow naturally."
The task is to achieve the greaseless glow but with a shine that looks glamorous on camera. Sandoval shares a tip for the same and that is preparing the skin with cleanser and moisturizer. "I then polished the skin with a light foundation and tinted moisturiser mixed together".
For the Queen's cheeks, the MUA uses "…a very light texture, strong color blusher, then I contoured and illuminated her skin with a face palette," she reveals. Then "a soft illuminating powder set the look".
To maintain the minimalist make-up look that also stands out, Sandoval uses blue eyes. "I very much wanted to make her beautiful blue eyes stand out, so I used a very black liquid eyeliner and a very black mascara." She likes the eyebrows defined, "the key was to give a strong definition using a darker color". And for the lips? "Given the onus was very much on the eyes I opted for a soft pink for the lips," lipstick is the favorite product of Queen Camilla, revealed Sandoval.