Hypoallergenic mascaras for sensitive eyes free of aggravating ingredients with less to no irritating allergic reaction may sound too good to be true. As luck would have it, several mascaras that cause no infection rule the market now. Does this mean the formula does not check all your boxes for a regular mascara?
Well, read on to find out about the best hypoallergenic mascaras, how to choose, and who should use them, along with a handful of frequently asked questions.
Hypoallergenic Mascara: A Magical Wand Free From Itch
It is no news that eyes are extremely delicate and highly sensitive, especially when it comes to cosmetic additives. The commonly used dyes and fragrances in mascaras can bug the thin skin of your eyelid and cause itchy, inflamed, and watery eyes.
Yes, we are talking about popular mascaras formulated with irritants, such as preservatives and the like. After all, they need to prevent the growth of microbes in mascaras.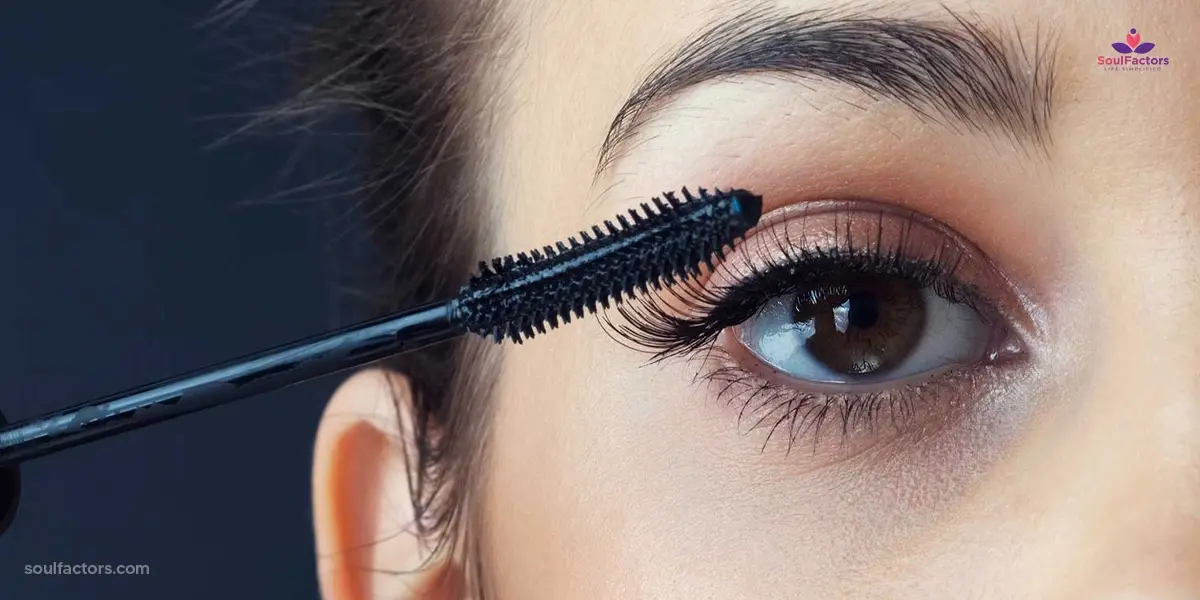 Unfortunately, this does not end well for those with sensitive eyes. Surely, the signs of irritation appear in and around the eyes once you use such a mascara. For those people in despair, using hypoallergenic mascara for sensitive eyes is the only way out. As they are ophthalmologist-tested formulas made with easily irritated eyes in mind, the usual irritants are out of the equation.
What Are Hypoallergenic Mascaras?
Known as the best mascaras for sensitive eyes, these mascaras are gentle formulas containing fewer potential allergens or common culprits that irritate the eyes. Thus, the label hypoallergenic(1) often guarantees less likely reactions compared to regular mascara. Yet, they give a fuller flutter by lifting, separating, and thickening your lashes all the while holding a curl. Basically, these are the gentle options that truly do it all. Hence, the skyrocketing growth of some of the best hypoallergenic mascaras for sensitive eyes shocks no one.
Looks like the search for the best mascara for sensitive eyes is no longer a fruitless endeavor, right? Well, yes. Now, let's look at who should use this mascara.
Who Should Use Hypoallergenic Mascaras?
Anyone with dry or sensitive eyes, who uses contact lenses, and those who are prone to infections should opt for this type of mascara. Several mascara users complain about itching eyes with redness and may end up with puffy, swelling eyes. Even worse, some may experience blurry vision. All these points to the eyes reacting to ingredients in mascara.
The most frequent allergens in mascaras you should steer clear of include:
Synthetic fragrances
Dyes
Parabens
Phthalates
Polyethylene glycol
Hydroxyethylcellulose
Isopropyl myristate
Formaldehyde
Myroxylon pereirae
Sodium gold thiosulfate
Lanolin
Coal tar
Onto how to choose the right type of best mascara for sensitive eyes.
Best Hypoallergenic Mascaras To Choose
Listed below are the best mascaras for dry eyes and sensitive eyes. Pick any of these, your eyes will look brighter, fuller, and prettier with no fuss.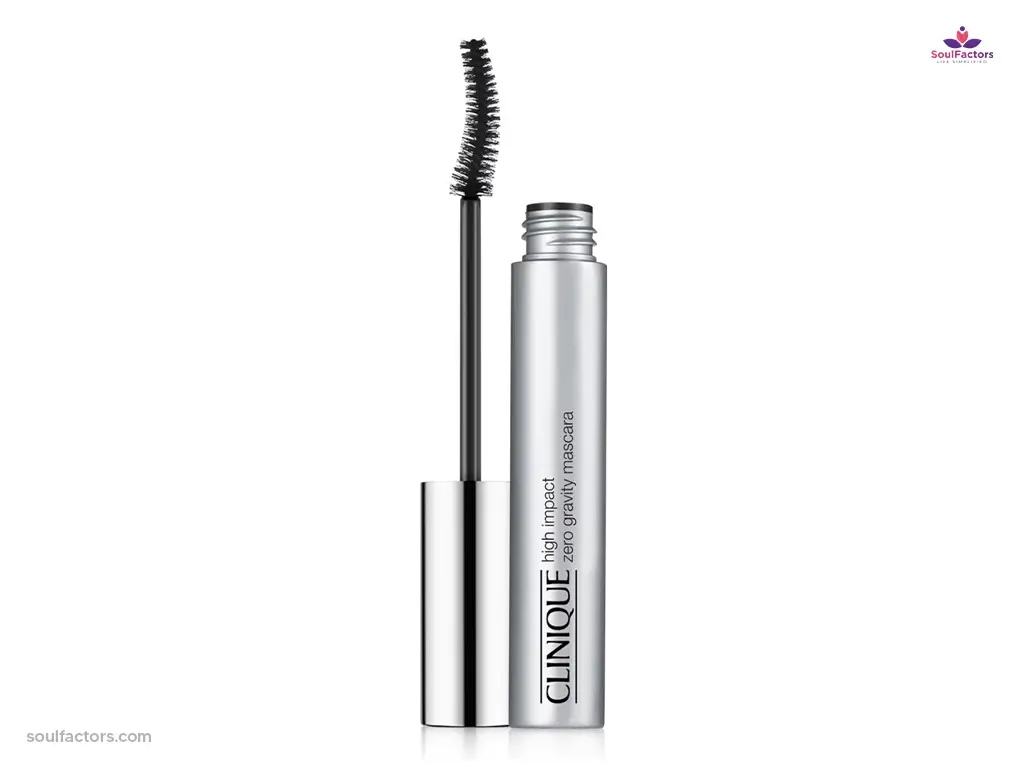 1
Clinique High Impact Zero Gravity Mascara
Volumizing, Curling, Lifting
Smudge-Proof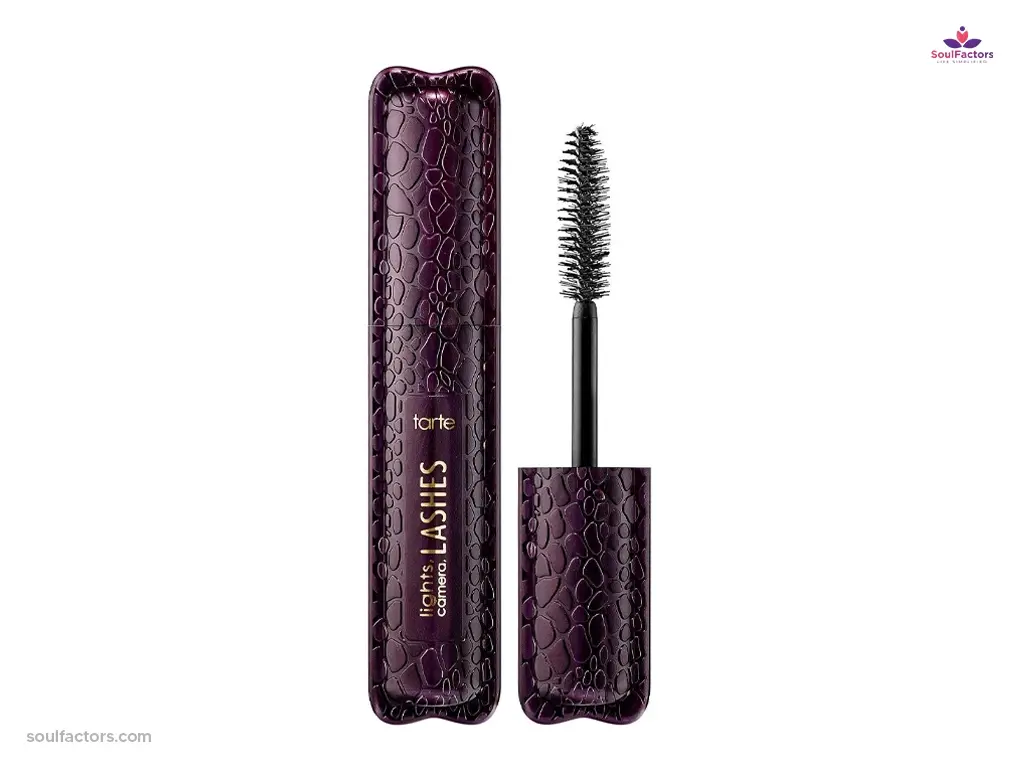 2
Tarte Lights, Camera, Lashes 4-in-1 Mascara
Smudge-proof
24-hr Flake-free
Ophthalmologist Tested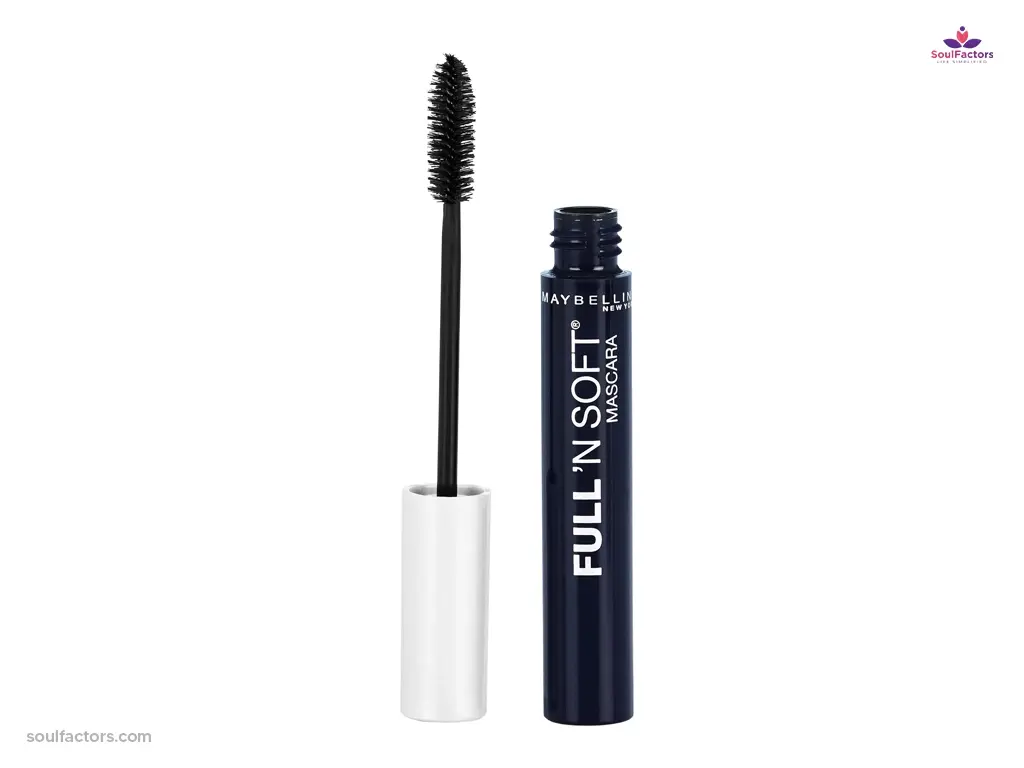 3
Maybelline Full 'N Soft Mascara
Nourished With Vitamin E
Ophthalmologist Tested
Hypoallergenic
Suitable For Contact Lens Wearers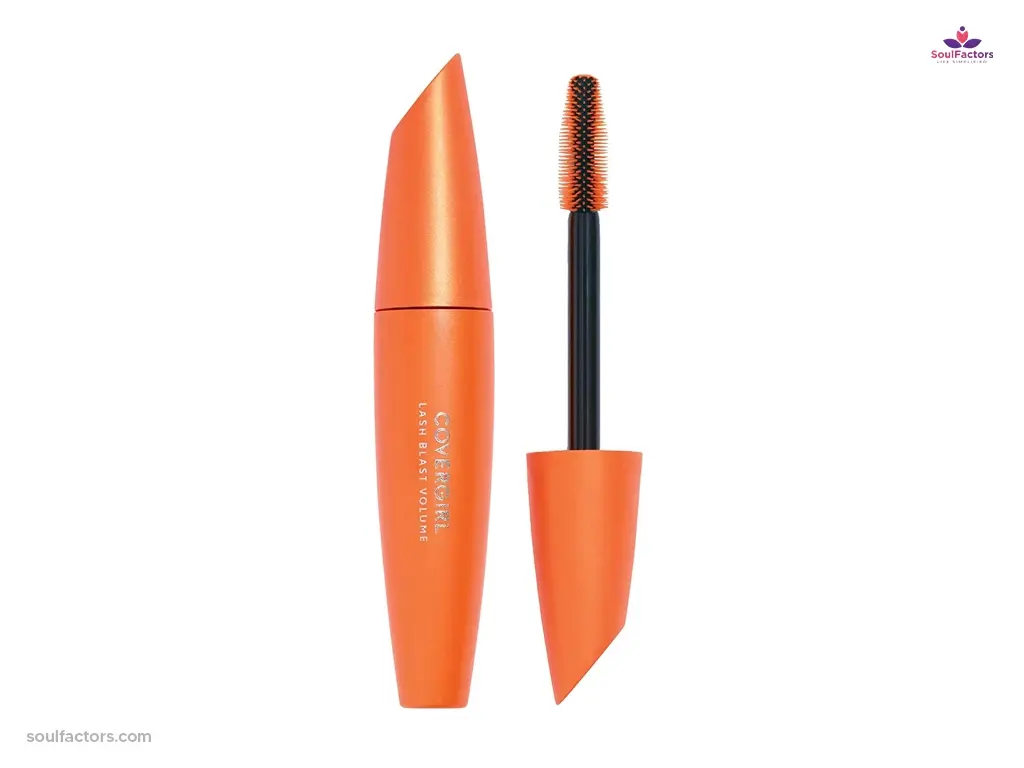 4
CoverGirl Lash Blast Volume Mascara
Volume-boosting Hypoallergenic Mascara
Cruelty-Free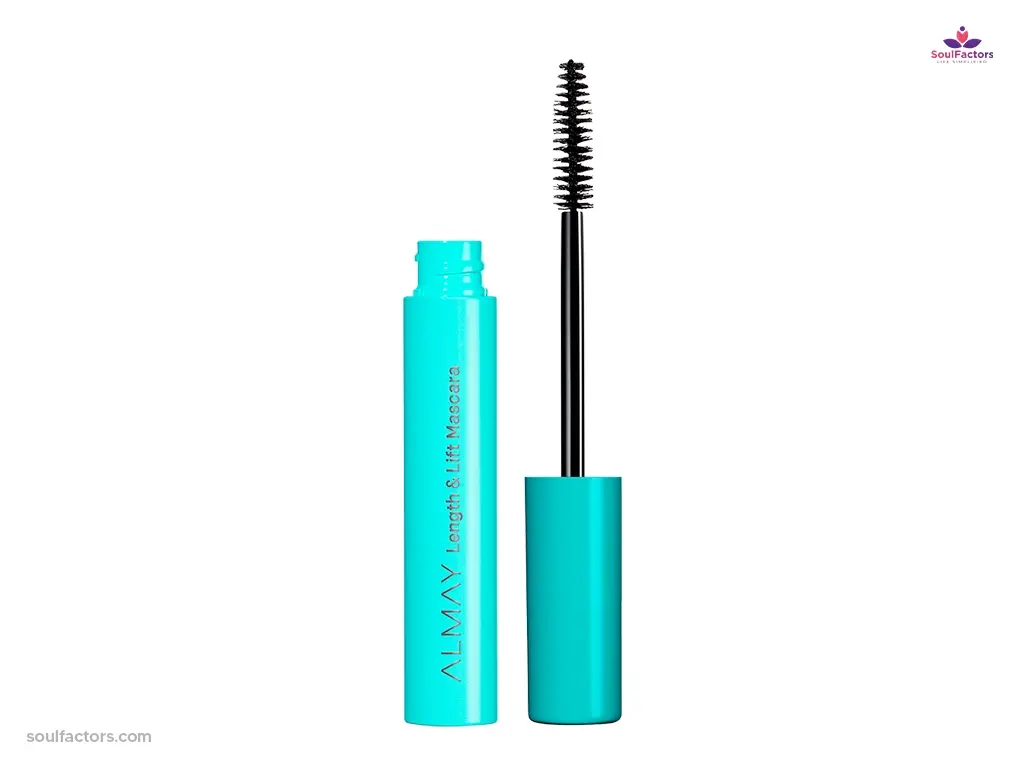 5
Almay Length And Lift Mascara
Fragrance-Free
With Conditioners To Nourish Eyes
Hypoallergenic And Ophthalmologist Tested
Clinique High Impact Zero Gravity Mascara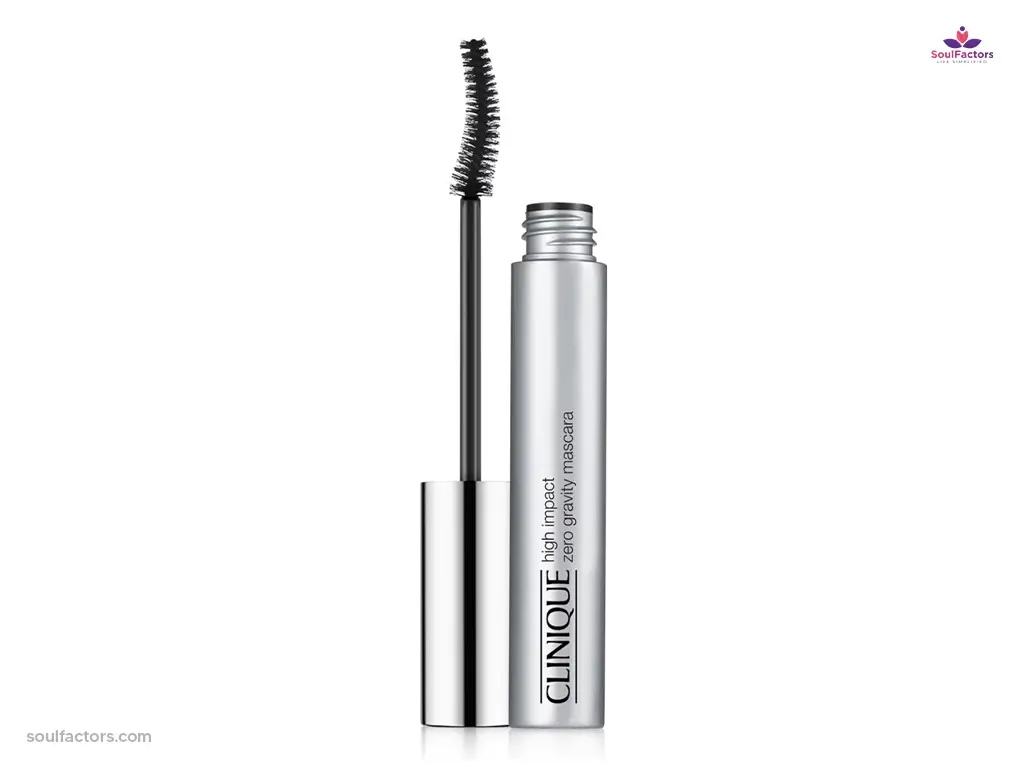 Price: $23
A gentle, irritation-free, and extensively safety-tested mascara formulated specifically for sensitive eyes and contact wearers. Its key ingredients include moisturizing Simmondsia chinensis seed oil that gives a soothing length to your lashes without smudging. On top of that, it is easy to apply as well as remove and stays put well into the evening.
Pros: No smudges, buildable volume, lasts all day.
Cons: None.
Tarte Lights, Camera, Lashes 4-in-1 Mascara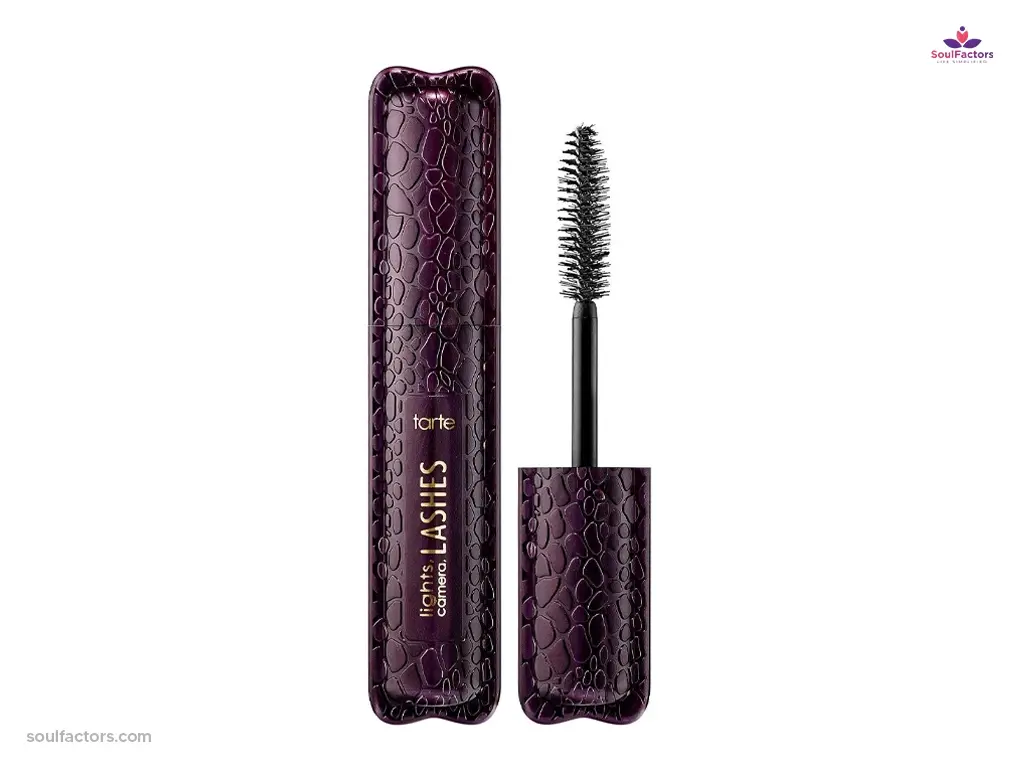 Price: $25
As the best hypoallergenic mascara Sephora recommends, Tarte's tubing mascara deposits rich pigment in just a single swipe. This cult-favorite curls your lashes, enhances volume and length with its key ingredients olive oil esters, provitamin B5, and vitamin C, and rice bran wax containing vitamin E.
Pros: Conditioning, no smudges, no flaking, long-lasting.
Cons: Bit tough to remove, clumping, comes in tubes.
Maybelline Full 'N Soft Mascara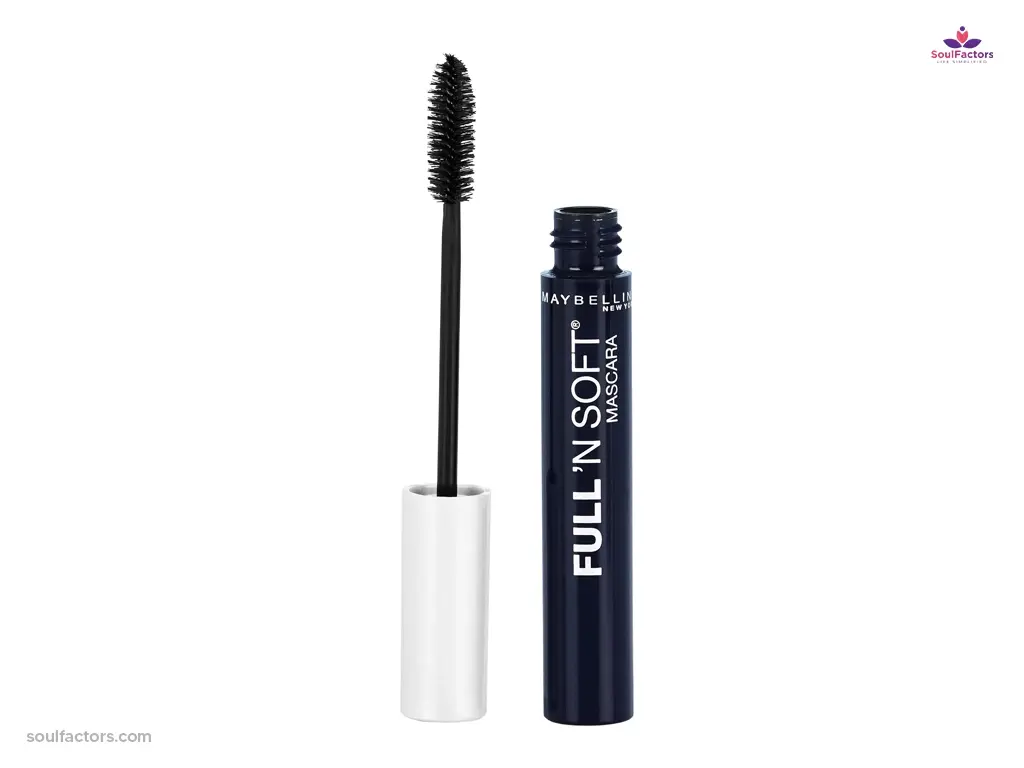 Price: $10
Maybelline hypoallergenic mascara is an ultra-black mascara packed with panthenol, vitamin E, and beeswax giving a soft, smooth, and natural length to your lashes. It helps you define your lashes without any flaking or clumping while applying. Plus, there won't be any tugging or pulling while removing.
Pros: No clumping, easy to remove.
Cons: None.
CoverGirl Lash Blast Volume Mascara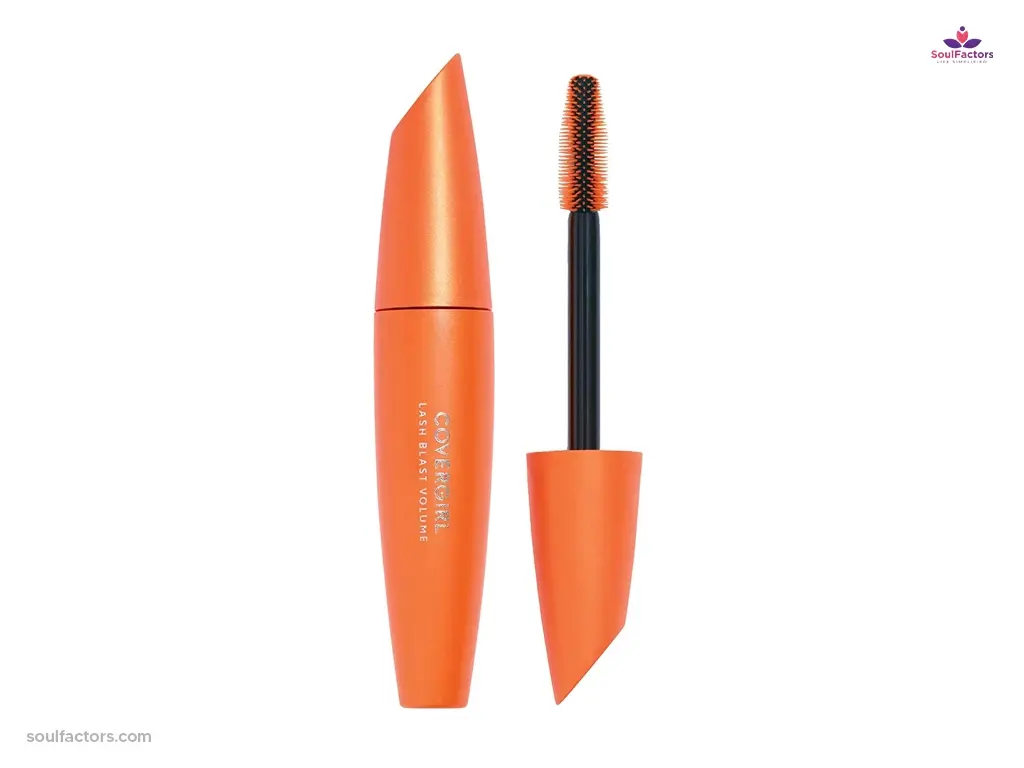 Price: $9
Known to separate lashes smoothly, with volumizing and lengthening effects, CoverGirl is one of the affordable hypoallergenic mascaras for dry eyes and allergies. Once you get the hang of the brush, you get to thicken your lashes without smearing, smudging, or running.
Pros: Water-resistant, comes in 4 shades.
Cons: Difficult to use the brush.
Almay Length And Lift Mascara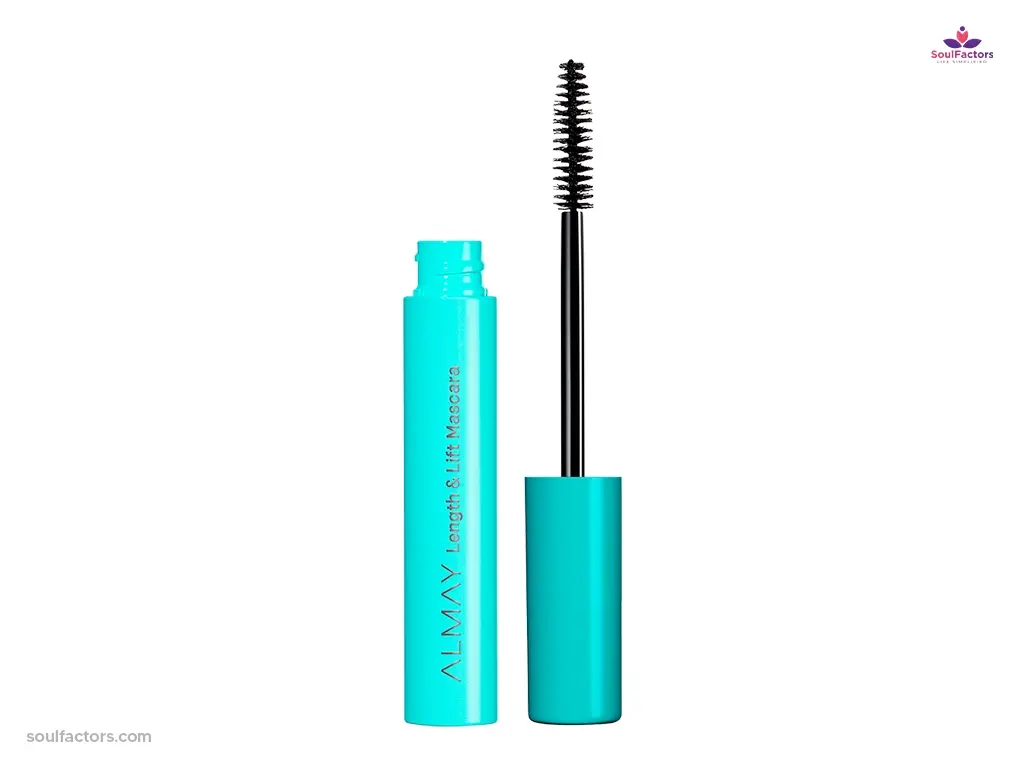 Price: $13
A sustainable hypoallergenic mascara with bristles derived from plants and tubes made from recycled materials. It defines eyes by lengthening and volumizing your lashes to a natural finish.
Pros: Easy-to-use brush, easy to remove, affordable.
Cons: Formula is clumpy.
How To Choose The Right Hypoallergenic Mascara?
Look for safe terms. To choose the products with fewer added allergens for the best mascara for sensitive eyes, scan for the label hypoallergenic. Such products would be your best bet for getting safe mascara. Look for ophthalmologist-tested or allergy-tested labels as well. In addition, both the labels 'clean' and 'natural' may not work for sensitive eyes because of irritating botanicals.
Scan the ingredients. Look for mascaras formulated without synthetic fragrances, natural extracts, sulfates, parabens, or phthalates. All of these make up the worst mascara for sensitive eyes. Always scan for non-toxic ingredients —like vitamin E.
Switch your tubing mascara. The chances of bacteria growth are higher in tubing mascaras and they are some of the worst mascaras for sensitive eyes.
Pick waterproof wisely. Skipping waterproof mascara is the best option if you have sensitive eyes. As they are incredibly hard to remove, they lead to an episode of tugging and rubbing, resulting in inflamed eyes and dried and brittle lashes. Even then, little particles may remain and irritate your eyes. If your eyes tend to water, you may pick hypoallergenic mascara waterproof from La Roche-Posay Toleriane.
Go for trusted brands. Pick hypoallergenic mascara for dry eyes and sensitive eyes from brands that have a trusted reputation for treating easily irritated eyes.
Tips For Safe Mascara Application And Removal
Follow these tips for safe mascara application.
Mascara Guide For Eyelash Safety
Avoid fancy mascaras, such as mascaras with extension fibers.
Choose black mascara over colored mascaras.
Do a patch test on the tips of your lashes if you are using a new mascara.
Avoid rubbing your eyes throughout the day.
While applying, don't get too close to the lash line.
Wiggle the mascara brush head into the middle of your lashes giving some lash space, then, sweep it out to the tips.
Do not sleep on mascara.
Remove mascara with soap and warm water, for best results.
Saturate a cotton pad in an oil-based remover, and hold it to the closed eye for 30 to 60 seconds to gently swipe away.
Use a cleansing oil to avoid tugging and pulling.
Wipe from top to bottom of the lashes instead of side to side.
Chuck your mascara after three months.
Frequently Asked Questions
1. What is the best mascara if you have allergies?
Look for mascaras with hypoallergenic, ophthalmologist-tested, or allergy-tested labels. We recommend CoverGirl Lash Blast Volume mascara.
2. Is there a truly hypoallergenic mascara?
Yes, there are several options in the market.
3. What mascara is best for very sensitive eyes?
Clinique High Impact Zero Gravity Mascara.
4. What mascara do dermatologists recommend?
Many dermatologists suggest Neutrogena's Healthy Volume mascara.
5. What is the safest mascara to use?
Any mascara that won't clump or flake on your lashes is always the safest to use on any eyes.
6. Why are my eyes allergic to mascara?
Because there are preservatives in mascaras that irritate your eyes or ingredients you may be allergic to. When they flake or seep into your eyes, your eyes get irritated.
Final Words
A hypoallergenic mascara holds all kinds of stamps of approval from experts. By using this safe mascara, you get to protect your sensitive eyes from getting easily irritated. Try any of the 5 best mascaras from our list and let us know how it goes for you!