I am really excited about the Rare beauty review because just like me, if you are a 90's kid, who watched Disney growing up, then you know why Selena Gomez is widely loved and is the star she is. The star literally grew up in front of the media, if you have already watched her latest documentary, Selena Gomez: My Mind & Me, you would know the things the actress has been through in life, onscreen and off-screen.
Selena has been through a lot mentally and physically and has been very open about it. Leaving her personal life at that, Selena has always been an inspiration to young girls. When the whole industry has been running behind the trends and projecting a certain beauty standard, Selena has always been open about her struggles of keeping up with the pressures of fitting into society and being a certain way.
This inspired her to bring out her beauty brand "Rare Beauty". Officially launched in February 2020, she took to the media to disclose that she was stepping into the world of makeup, she also further said that the project was special and very close to her heart. But as soon as the brand launched things took a U-turn as the pandemic hit.
Everybody anticipated that the brand would fail or face a downfall. To everyone's surprise, the brand did well, and not just well, Rare Beauty became one of the leading beauty brands globally. The sale during the year of launch crossed $60 Million. This Rare Beauty review will focus on all aspects of the brand.
Though the credit for the brand's initial popularity mostly goes to Selena, her stardom, or even maybe the brand's aesthetically pleasing looks, Rare Beauty broke the stigma that celebrity-owned beauty brands are just a gimmick and are actually worthless. Let's get started with the Rare Beauty Brand review.
Rare Beauty Review: Getting to know the much-loved beauty brand.
The brand Rare Beauty, Founded by Selena and launched in 2020 is based in El Segundo, CA. I would say that the brand is priced reasonably, even though it is not as affordable as other drugstore brands, but when you compare the brand with other celebrity brands, the pricing is not over the top.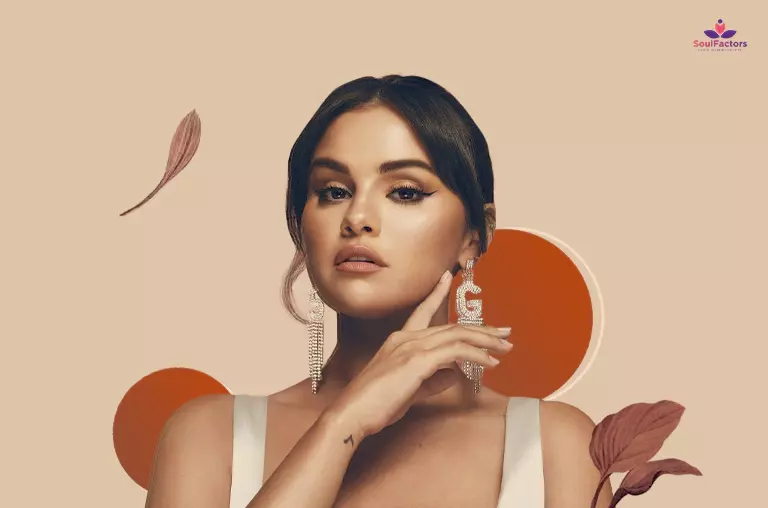 The brand is all about breaking the unrealistic standards of perfection that have been set by the beauty industry. As the name suggests everyone is beautiful in their unique way, which makes every woman a rare beauty. The brand encourages everyone to embrace their uniqueness without actually hiding behind makeup and looking like someone else. Another major reason why we choose the brand Rare Beauty to review.
Why is Rare Beauty Special?
What makes Rare Beauty special is the brand's mission, even though the brand is a makeup and beauty brand, Quoting their mission in this Rare Beauty review, I think it's impressive. They are very clear about what they want:
"We are on a mission to help everyone celebrate their individuality by redefining what beautiful means. We want to promote self-acceptance and give people the tools they need to feel less alone in the world. ​

Our vision is to create a safe, welcoming space in beauty—and beyond—that supports mental well-being across age, gender identity, sexual orientation, race, cultural background, physical or mental ability, and perspective. ​

We believe in the beauty of imperfections.

We nurture a caring, respectful community. ​

We create meaningful connections and relationships. ​

We champion authenticity and positivity.

​We lead with transparency to build trust.

​We believe there is power in being vulnerable."
What is even more impressive is that along with launching the brand, Selena also launched her Rare Impact Fund, the real purpose of rare beauty.
The brand donates 1% of its sales to this fund which along with other supporting organizations will collectively work on helping people gain access to mental health services. Doing this review on Rare Beauty we found that the real purpose of the fund is to make around $100 M over the span of 10 years and donate it entirely to the cause(1).
Is Rare Beauty Vegan?
Yes! Rare beauty is vegan. The Rare Beauty products are completely free of animal-derived ingredients. But what makes things even better is that they are also cruelty-free which means these products are not tested on animals. Most people confuse vegan and cruelty-free to be the same thing but these are two entirely different words. A vegan product can or cannot be cruelty free, that depends on the brand policy. You can totally feel good about using and investing in rare beauty products. Selena has always been very passionate about animals and has worked closely with various organizations over the years for animal rights.
Selena Gomez won PETA's 15th annual Libby Awards for the brand Rare Beauty(2). The awards recognize individuals, brands, or products that go above and beyond for the welfare of animals. She won the award for her brand in the Favorite Vegan Makeup Line category after the organization reviewed Rare Beauty and its approach.
The pandemic period when the resources were limited, did not stop her from making sure that her products is both vegan and cruelty-free. Further, the brand is also harsh- chemicals free and dermatologically tested, all the more reason to grab a rare beauty product for your vanity.
What are Rare Beauty's Best Make-up Products?
Now let's dive into their product list, we will also let you know what are our favorite pics:
Starting with their first line of products, which was launched on September 3, 2020. Here is a detailed review of Rare beauty products that have been launched.
1. Blot & Glow Touch-Up Kit
Beauties out there with oily sensitive skin will love the Blot & Glow Touch-Up Kit, worry no more about carrying tissue papers and powders. The Blot & Glow Touch-Up Kit as the name suggests has a 2-in-1 refillable compact powder, which is great for quick touch-ups and works exactly like compact powder and a set of high-quality blotting papers along with a puff filled with the radiance powder.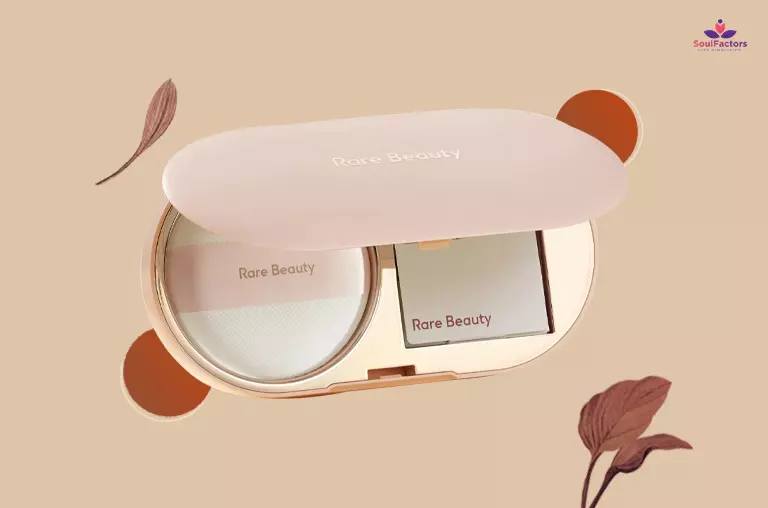 While reviewing this Rare Beauty product we found the concept is amazing and the quality and staying power are top-notch. If you are someone who travels a lot or you have oily skin that needs frequent touch up then you need this in your bag. It can be life-changing.
2. Perfect Strokes Matte Liquid Liner
This Rare Beauty product has the most reviews from users and they love it. We all want that one eyeliner that does not smudge no matter what you do, the Perfect Strokes Matte Liquid Liner has a staying power of 12 hours and the claims are real. The product is completely waterproof and smudge-free. The pen is unique and has 800 vegan bristles which are very soft yet sturdy giving you the best of hold, comfort, and precision.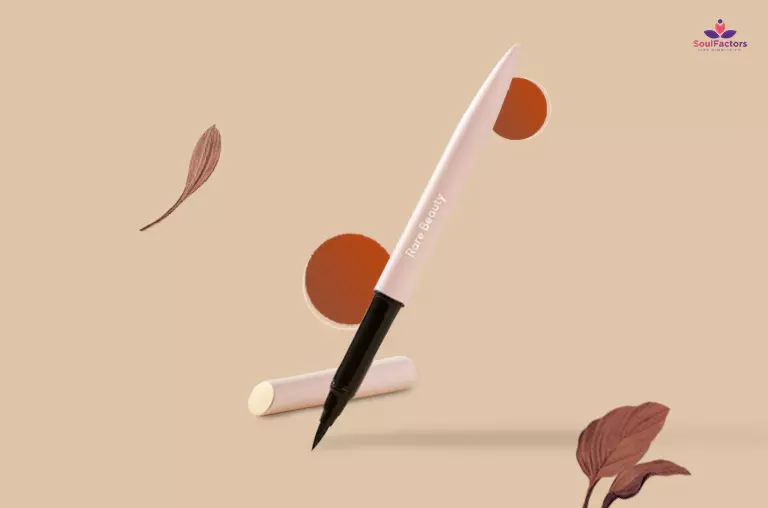 3. Always An Optimist Illuminating Primer
While reviewing the Always An Optimist Illuminating Primer from Rare Beauty we were impressed with the name as well as the packaging, the product has a huge fan following and there is a reason for it. Applying just two tiny pumps of the product before you apply your foundation can give you that plump, even glow that unlike most primers is not the least bit tacky or sticky.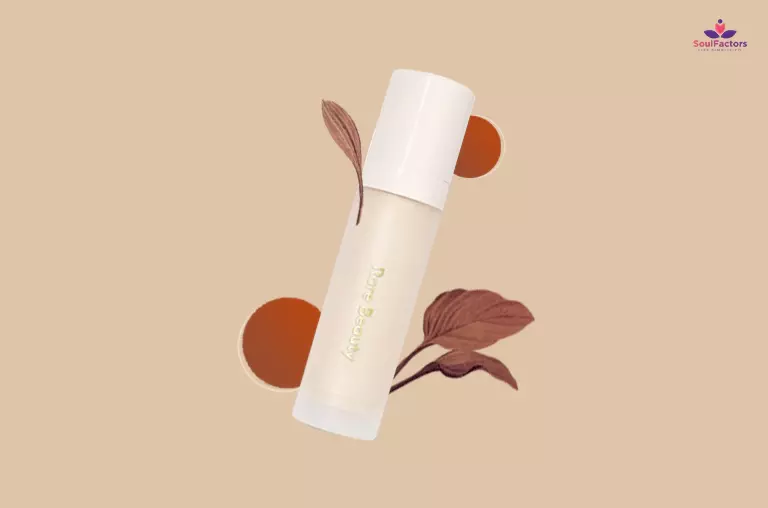 You will love the product even, more if you are a no makeup, makeup person. The primer is a water-based gel that also instantly cools and preps the skin. What makes this primer even more unique is that it maintains the glow all day. So yeah koodus to the lasting power.
4. Always an Optimist 4-in-1 Mist
Hydrate, prime, set, and refresh, that's what the Always an Optimist 4-in-1 Mist claims, and trust me it works. Not only does the product make the makeup melt and make it look like a second skin but never gets tacky or oily throughout the day.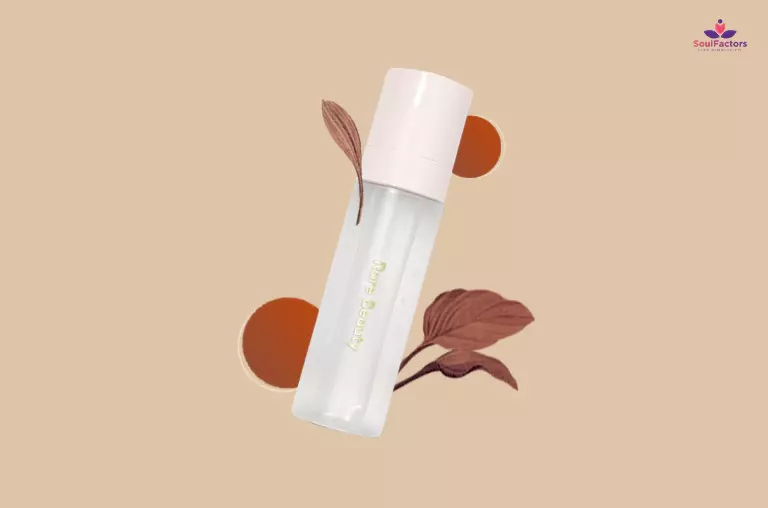 5. Liquid Touch Weightless Foundation
Selena definitely knows what she is doing. Doing this Rare Beauty review I personally fell in love with this foundation. When companies launch makeup products they usually launch with a few shades. Or in the case of a celebrity, most of the makeup is formulated slanting toward that particular star's skin tone and preferences. Rare Beauty is truly global, with a whopping shade range of 48, the brand has definitely tried to meet the global audience.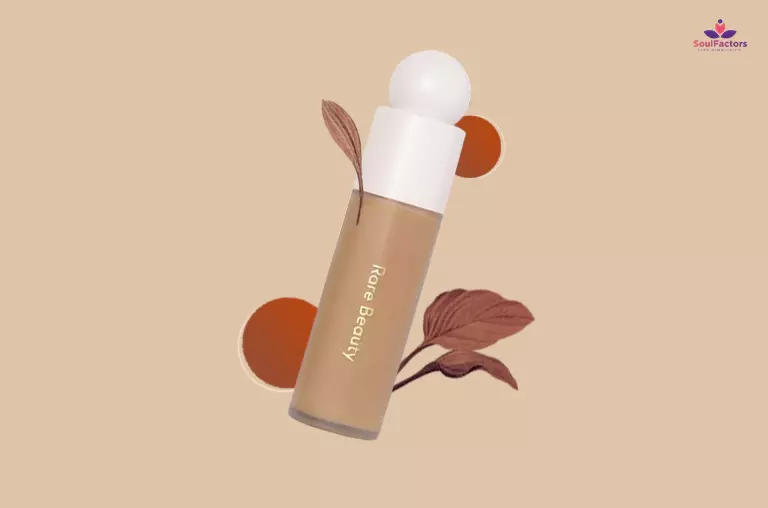 From very light to very dark to cool, warm and neutral, we are really impressed with the shade range. The formula of these foundations is very lightweight and natural with buildable coverage. After you apply the foundation you can still feel your skin. It's almost serum-like and goes very well with the products you layer on top.
6. Liquid Touch Brightening Concealer
Just like the foundation, the Liquid Touch Brightening Concealer is also very pleasing. Available in 48 shades, you can definitely find a shade match here. The concealer is quite thick but has just the right consistency to give you coverage and also make the skin look bright and fresh at the same time.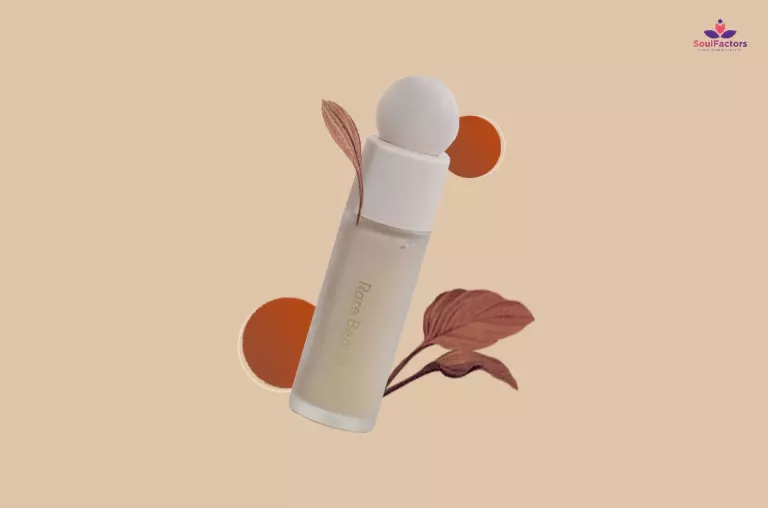 7. With Gratitude Dewy Lip Balm
Available in eight shades, this lip balm is just yummy. These lip balms are pigmented but very dewy and buildable. If you are the type of person who doesn't like matte lip colors but prefers one that's dewy and long-lasting then With Gratitude Dewy Lip Balm from Rare Beauty is the one for you. Pick once and you will not like any other. Another one we totally recommend from our Rare Beauty Review.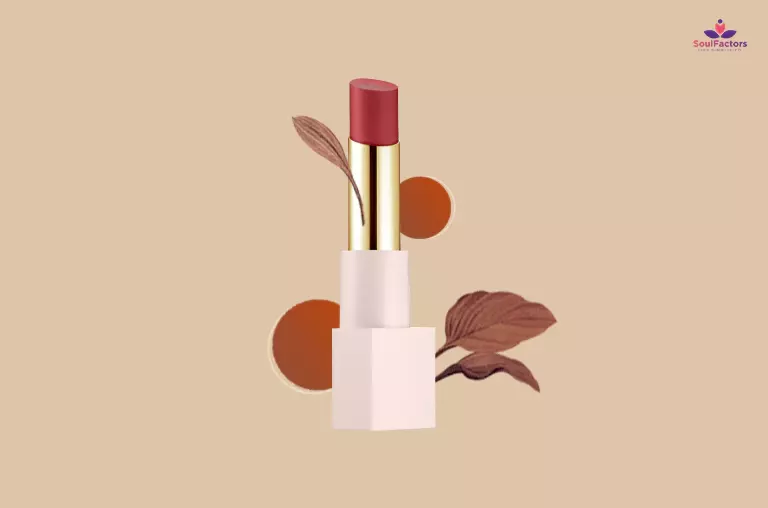 8. Lip Souffle Matte Lip cream
Lip Souffle Matte Lip cream is one of the most popular products from Rare Beauty. Available in 12 shades, the shade range has something for everyone. Reds, peaches, oranges, nudes, and browns. You can easily switch your looks from day to night with these colors. Just like their other products these lip creams are also breathable and very hydrating o the lips.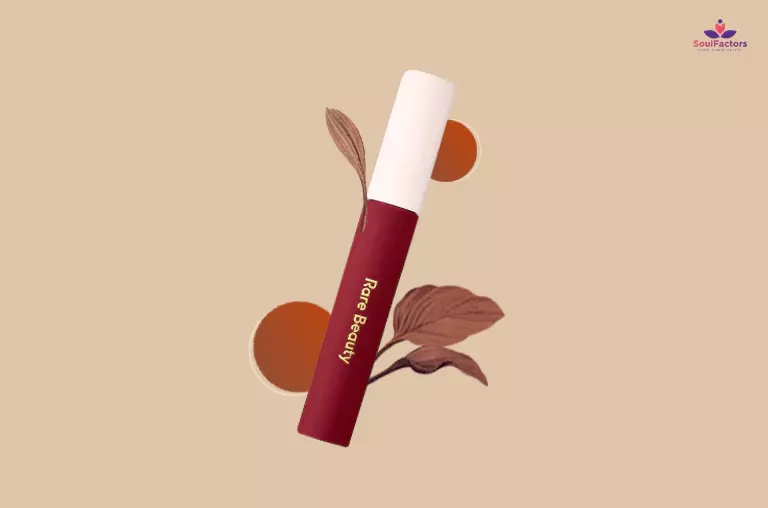 9. Positive Light Liquid Luminizer
If you are a bling girl like me, you will definitely never let this one go. As a dewy-look type of person, I had a hard time finding the right illumiserser for me. Handoff to Selena for including eight shades in a Luminizer. These magic portions, as I call them, in these cute and classy bottles are very light, with no visible glitters or chunkiness.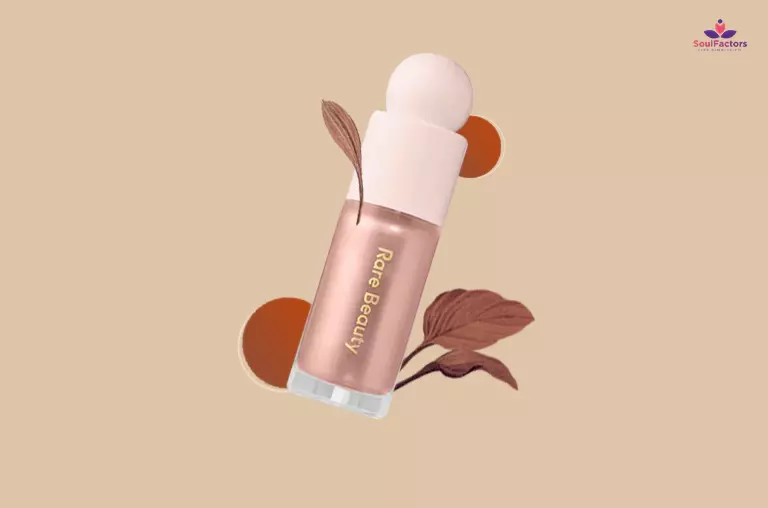 A little goes a long way and hence is definitely worth the price you pay. Another thing I noticed while using most glowy products is that it highlights the pores and pimples on the face, with this one it's just a subtle natural glow that somehow just looks natural and divine at the same time.
10. Soft Pinch Liquid Blush
Another one we totally recommend from our Rare Beauty Review is the Soft Pinch Liquid Blush.If you love the blush look that gives you a natural flush of color rather than an in-your-face kind of effect then you will love this Soft Pinch Liquid Blush.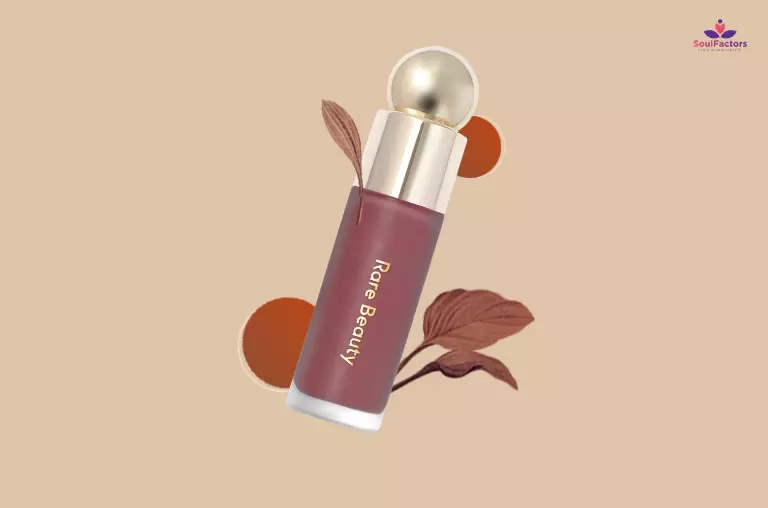 I love the name of the product, Soft pinch, that's exactly how the blush pays off on the skin, making you look like you are blushing for real. These blushes are again available in 8 shades- 4 matt and 4 dewy. The choice between Matte and Dewy, which I personally think is so well thought out and made. There is something for everyone, a truly global brand.
11. Brow Harmony Pencil & Gel
The very first thing most people notice as soon as they pick up the Brow Harmony Pencil & Gel is that it's very sturdy at the same time very lightweight. The product comes in 8 very natural-looking shades. The pencil has a very confident triangular-shaped pencil tip on one end and a brow gel on the other. Also, the product is smudge-proof and very long-lasting, a perfect pick for your day out.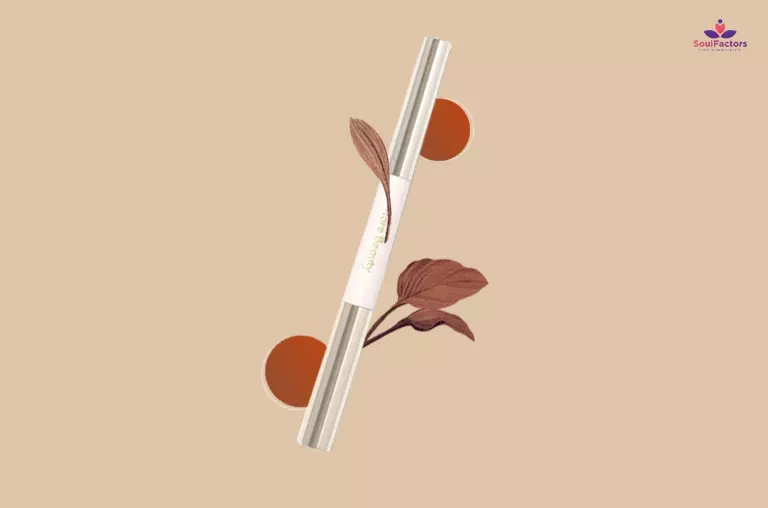 12. Rare Beauty Review on Eyeshadow Launches
Rare beauty has for now three choices of eye show products, one in liquid form and two in powder format.
The Stay Vulnerable Liquid Eyeshadow comes in 5 shades and is perfect for that easy no makeup look or night at the club look.
Rare Beauty Discovery Eyeshadow Palette – Came To Play is one such unique palette that is very unique with its color choices. It has nudes and glitters and I think it's great to create any kind of look.
If you love bold colors and are more playful with your eyeshadow then you will love the Rare Beauty Discovery Eyeshadow Palette – True to Myself
Both these palettes had matte and glitter, the color pay is very impressive and they are definitely long-lasting.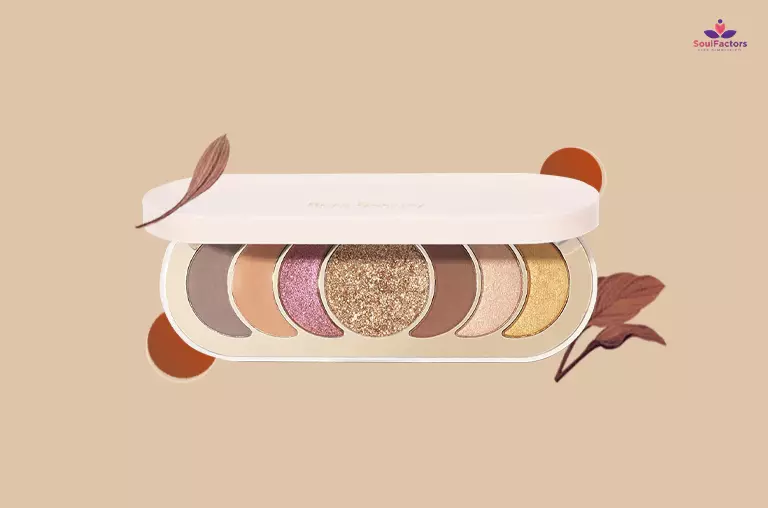 Apart from the above-mentioned list beauty has also launched makeup tools. While I loved the brush set I was not quite impressed by the blender. The brush is soft and helps in applying the makeup, especially the foundation so seamlessly and concealer. Their eyeshadow brush is also great as it pics up the right amount of pigment. According to this rare blender review, blender is good but I don't find it worth the price point, for it works just like any other blender that you can buy at just half the price.
Conclusion
Why do we and everyone else who has tried to love Rare Beauty? Because the claims are not just words, these products do what they claim. We hope you found this Rare Beauty review helpful while picking up their products for your vanity. Selena Gomez has really put her heart and soul into making these products. The packaging is also very pleasing to the eyes, luxurious, sturdy, and travel-friendly. If you are someone who loves rare beauty, or you are someone who wants to try the brand or you have a product you already can't get enough of let us know whys and hows in the comments below.