Before getting into tinted sunscreen let's talk about skincare its regime and more!
Flawless skin that requires minimum makeup is what is happening now. If you have seen Hailey Bieber or Bella Hadid, their faces almost look like they have no makeup on. That's the beauty of a good skin care regimen, though the results won't be instant. Consistently following a skincare routine and using the right skincare products should improve your skin over time. However, I don't like comparing our skin to celebrities' online. Celebrities take care of their skin and attempt to maintain it healthy, therefore we should take inspiration from them. Online images are a combination of lighting, cosmetics, editing, and more. Soft, moisturized, plump skin is healthy. Skin has pores and texture, thus flawless skin isn't real!
When it comes to skincare, it doesn't matter what you use- without sunscreen, everything becomes useless. Sunscreen is the key to helping your skincare do its work and boost its efficiency. There are so many sunscreens out there that it certainly gets confusing when it comes to finding one for your skin type. Sunscreens are mainly categorized into chemical and physical sunscreens based on the type of UV filters used in them. To know the difference between both, you can check out the Chemical VS Physical Sunscreen article.
In this article we will address tinted sunscreen, why everyone is loving it, and if it's really worth it.
What Is Tinted Sunscreen?
Tinted sunscreens are just like normal sunscreens but with a tint. These could be either a physical sunscreen or a chemical sunscreen. The extra tint in these sunscreens is claimed to help reflect the UV rays more efficiently than normal sunscreens, adding an extra layer of protection. They come in various shades to suit different skin tones which means no more gray face or white cast.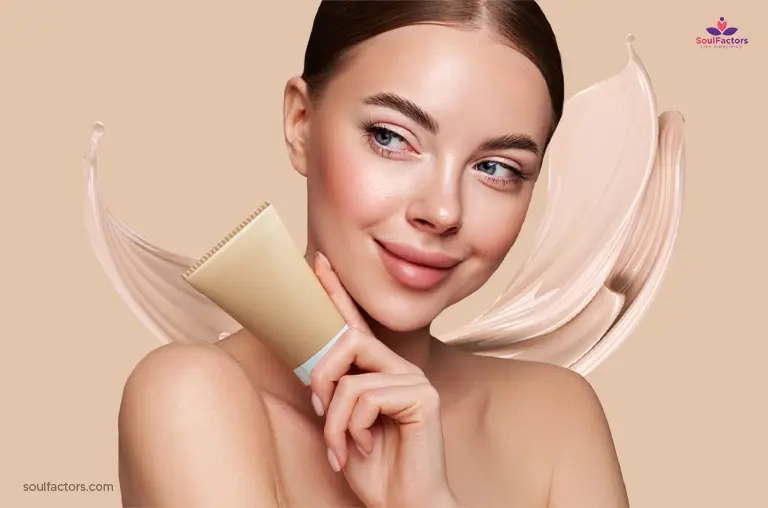 Why Do You Need Tinted Sunscreen?
Sunscreen is something that needs to be worn every day of the year both indoors as well as outdoors. With summer coming up you are bound to read about the importance of sunscreen almost everywhere. But now experts claim that there is something that works and protects your skin better than your usual sunscreen and that's tinted sunscreen.
Tinted sunscreen is a multi-purpose product, especially for summers when the UV rays are high and you don't want to layer your skin with too many products. these sunscreens are loved widely because it's a combination of skincare and makeup. If you are lucky to find a tinted sunscreen that goes with your skin tone, then you are sorted. Not only will it moisturize and even out the skin tone but also protect your skin.
Tinted Sunscreen Or Tinted Moisturizer, Which Is Better?
Tinted moisturizer and sunscreen are both tinted, as the name suggests. Both can give you a natural foundation-like finish. At the same time, both won't make you look like you are wearing makeup, unlike regular foundation that is thicker in consistency and gives more coverage. Tinted moisturizers are skin hydration boosters that come with a tint. They can give you the benefits of a moisturizer, a CC cream or a BB cream. SPF-free tinted moisturizers also exist. These sunscreens can hydrate, foundation, and sunscreen your skin with a dewy or matte finish.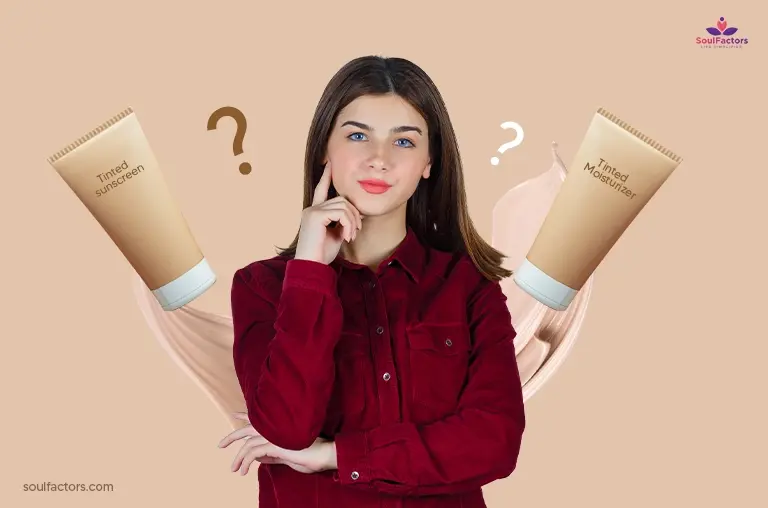 Tinted moisturizers do come with an SPF but we recommend wearing an SPF over it because the SPF provided in a tinted moisturizer is mostly too low. While it's perfect for indoors we recommend using a sunscreen with an SPF of 50+ when you step outside.
To know more about tinted moisturizers and how to use them check out
Note: We recommend a tinted moisturizer or a tinted sunscreen with an SPF of 50 + and a PA rating of +++, especially in humid and tropical places like India.
The Science Behind Tinted Sunscreen
For best results while using sunscreen, experts recommend opting for a sunscreen with a minimum SPF rating of 30 or more. Girls with deeper skin tones have always had trouble with sunscreen, especially while using physical sunscreen. Chemical sunscreens come in various improved formulations that leave zero white casts and blend into the skin like magic. But with physical sunscreen, finding one without the white cast and tackiness is quite a difficult task.
When this sunscreen came into the market, especially a tinted mineral sunscreen was launched, trust me it was a boon for us brown-toned girls. Now people enjoy using tinted sunscreen not just because it's a great option for a flawless base but also because it is time-saving. I don't have to reach for my foundation or skin tint as often. They go along with some blush and lipstick and I am good to go.
So is the love for tinted sunscreen just because of its makeup with skincare benefits? No. they are so much more. When compared to normal sunscreen blocks out visible light so much better, which is very important for those who have pigmentation.
So What Is Visible Light?
We know that sunlight is actually an electromagnetic spectrum that consists of visible light and UV light (Ultraviolet). UV light comprises lights of different wavelengths such as UVA, UVB, and UVC(1). UVA and UVB rays are capable of penetrating the skin while UVC is absorbed by the ozone layer. UVA can cause premature aging of the skin, and UVB can cause more serious health issues like skin cancer.
Visible light, the light we see with our eyes, is also potentially more harmful to the skin than UV radiation. Visible light can penetrate deeper into the skin layers causing issues like hyperpigmentation, melasma, aging, dark spots etc. Especially in people with deeper skin tones, visible light can cause more significant harm. Visible light is not released by the sun but also through the electromagnetic waves from tv screens, monitors, light bulbs, electronic devices, etc. Blue light, a form of visible light emitted from electronic devices, is claimed to cause severe pigmentation over time in people with deeper skin tone
Components Of Tinted Sunscreen That Help Fight Visible Light
Tinted sunscreens are usually hybrid in nature and made with highly effective broad-spectrum physical filters. Mineral filters like titanium dioxide(2) and zinc oxide with added tint will create a visible barrier between the visible light and the skin. The tints are created by mixing a combination of iron oxide in yellow, black and red colors with tinted titanium dioxide. So if you simply think mixing your foundation with your normal sunscreen will give you a tinted sunscreen, you are mistaken. If anything, you are diluting the sunscreen using foundation thus reducing its effectiveness and maybe even disrupting its chemical composition.
Tinted sunscreens As A treatment
Tinted sunscreens are great for people with deeper skin tones as they protect the skin from sunburns and pigmentation. Dermatologists recommend using this sunscreen for those suffering from hyperpigmentation and melasma as these pigments are great at blocking both UV radiation as well as visible light. People suffering from melasma have found significant change and fewer cases of relapse of the skin disease with regular use of this sunscreen.
How To Find The Perfect Tinted Sunscreen?
As discussed earlier, a tinted sunscreen is very effective in blocking out UVA, UVB and visible light. While shopping for a tinted sunscreen, always check the ingredients list and ensure that it has iron oxide as one of its filters. Iron oxide is great in preventing hyperpigmentation and controlling melasma.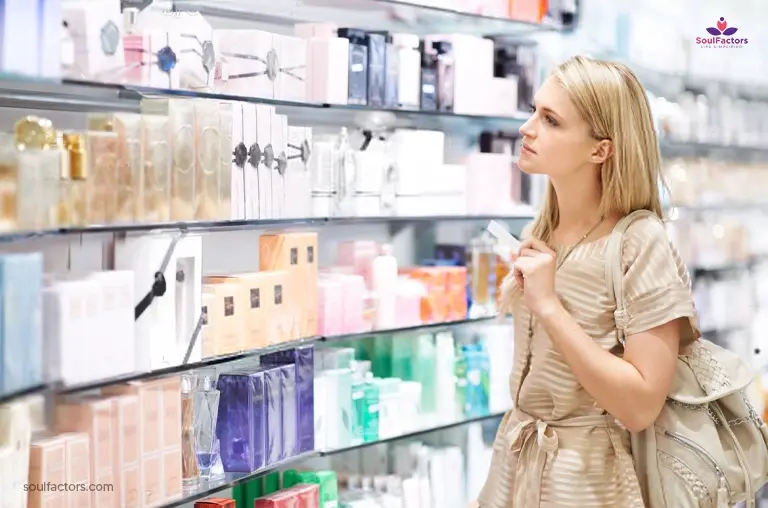 If you are someone who is allergic to certain ingredients like fragrance and silicon choose this sunscreen that does not have it. Silicone base is usually found in gel-based or matte sunscreen. So make sure you understand your skin and its needs before choosing your sunscreen.
A good sunscreen that is tinted can provide you with ultimate sun protection, and moisturization, conceal blemishes, and impart a nice glow to the skin.
Best Tinted Sunscreen In 2023- From High-End To Affordable
TiZO3 Primer/Sunscreen Tinted
Bobbi Brown Nude Finish Tinted Moisturizer SPF 15
ISDIN Eryfotona Ageless
COOLA Organic Mineral Matte Tinted Sunscreens SPF 30
Smashbox Halo Healthy Glow Tinted Moisturizer Broad Spectrum SPF 25
La Roche-Posay Anthelios Tinted Mineral Ultra-Light Fluid Broad Spectrum SPF 50
CeraVe Hydrating Mineral Sunscreen Sheer Tint
Australian Gold Botanical Tinted Face 50 Sunscreen
EltaMD UV Tinted Face Sunscreen
Bioderma Photoderm Max Aquafluide Claire
The Body Shop Fresh Nude Tinted Beauty Balm
The Pink Foundry Tinted Sunscreen
Re'equil Sheer Zinc Tinted Sunscreen
The Derma Co 1% Hyaluronic Tinted Gel sunscreen
Lakme Sun Expert Sunscreens
POPxo Selfie Ready Tinted Sunscreens
VLCC Natural Sciences Mineral Sunscreen Tinted
Lotus Herbals Safe Sun 3-in-1 Matte-Look Daily Sunscreen
Joy Revivify Hello Sun Sunscreen
How To Apply Tinted Sunscreen?
Tinted sunscreen is applied just like regular sunscreen. After your CTTM routine (Cleansing, toning, treatment, and moisturizing) you can directly apply a tinted sunscreen. The amount of this sunscreen you need would depend on the type of tinted sunscreen you use. Three finger rule could be sometimes too much and difficult to blend hence we recommend two finger rule, especially for a mineral-based tinted sunscreen.
Once you have put on this sunscreen to your skin would appear more even and glowy, but there is nothing wrong with topping this off with your regular makeup. Tinted sunscreen is not mostly full coverage, therefore if you want full-coverage makeup then we suggest topping your tinted sunscreen with concealer or foundation.
Conclusion
In our busy lives, multipurpose products that have the benefit of both skincare and makeup are a true blessing. Doing multi-step skincare and make-up routine when a few products can give you the best of both worlds. For everyday subtle makeup, I love using this sunscreen over a highlighter, as it is less obvious and has shine with zero glitter particles or shimmers.
Especially during the summers when we sweat a lot, reducing three steps of moisturizer, sunscreen, and foundation into a single step with a tinted sunscreen will help let your skin breathe and feel less sweating and smudging. Ever since I got my hands on tinted sunscreen I have been reaching out to it more and more. Have you tried tinted sunscreens yet? Do let us know in the comments section below.
Go out tinted and enjoy the sun!