The beauty industry is wooed by Vitamin C, it's been proven to be the one skincare ingredient that can add glow and brightness to the skin reducing dullness and sun damage. The popularity of Vitamin C soared with its initial launch. Then everyone started launching their versions of vitamin C, and now vitamin C comes in the form of serums, creams, toners, face wash, face scrubs, etc. Influencers, and dermatologists alike have recommended Vitamin C for its amazing benefits. But sometimes there are chances you may using it wrong and the concern question arises "why my vitamin C serum is not working".
What Is Vitamin C & Why Vitamin C Serum Is Not Working For You?
Vitamin C suits almost all skin types and goes well with most kinds of skincare routines. Vitamin C gives the glow and hydration, fades spots, brightens, promotes collagen building, and protects the skin from sun damage. Using Vitamin C under your sunscreen will increase the efficiency of the sunscreen. With so many benefits everybody would want to include vitamin C in their routine. Thanks to all the vitamin C serums from the East and the West, now we are as confused and spoilt for choice.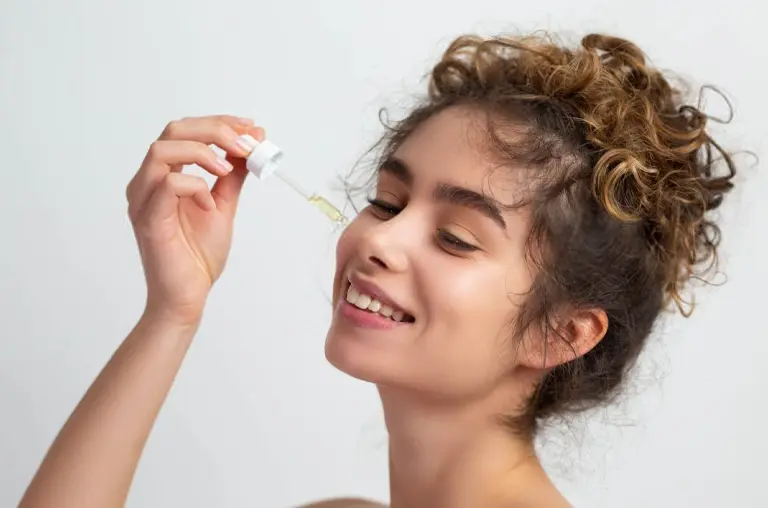 The thing with Vitamin C serum that companies don't tell you is that not all formulations work. Vitamin C is relatively unstable. Here in this article, we will discuss the different reasons why your vitamin C serum might not be working for you. We will tell you how to choose and find the right Vitamin C to give you that ultimate flawless and glowing skin.
Vitamin C can be used in your morning or night skincare routine. When used in the morning, Vitamin C can help your sunscreen work better. It can prevent your skin from pollution, sun damage, and pigmentation. Here is how you can use vitamin C in your skincare routine.
After your cleanser and toner, you can go right in with your vitamin C serum, use around 2 to 4 drops for your entire face and use a dabbing motion to spread the product all over your face. Follow up with a moisturizer and a broad-spectrum sunscreen to seal everything in place. But if you do it wrong and do not use it properly you will realize vitamin C serum is not working for you.
Note: If you have sensitive skin apply vitamin C at least a few hours before stepping out so that the product is well absorbed to prevent any irritation.
Benefits Of Using Vitamin C Serum And How To Use?
Why Vitamin C Serum Is Not Working For You?
If you wish to use vitamin C in your nighttime skincare, then use it the same way as you would use it in your morning routine but you can skip the sunscreen. Vitamin C also has anti-aging properties as well as it acts as a good collagen booster.
Skincare as we know is all about trial, testing, and error. No one product is going to work for all, especially when it comes to activities in skincare. Also, you need to remember that just because a product is popular doesn't mean it should work for you. To see the magic happening to your skin you need to choose the right serum for your skin type and concern. Skin transformations are not easy and have no default guide. Reasons, why your Vitamin C serum is not working, could be many. Below we will discuss these reasons along with alternatives to help you reap the maximum benefits of your vitamin C serum.
Vitamin C naturally occurs in the human body as a collagen booster to help keep the skin healthy. Applying vitamin C as an external source directly on the skin amplifies these benefits. Vitamin C improves pigmentation, sun damage, and elasticity and imparts brightness to the skin. If you have been using Vitamin C products, especially serums, and find no improvement in the way your skin looks and feels then it's likely that the formulation isn't working out for you. There are various formulations of vitamin C. The particular brand and the derivative might not be working for you even if it's the most popular vitamin C serum out there.
To understand the reasons why your vitamin C serum is not working, you must first understand the different types of vitamin C valuable in the market and how each of them works.
Note: Do not skip your sunscreen the next day morning as it can damage the skin further.
What Are The Different Types Of Vitamin C Serum?
Ascorbic Acid Or L-Ascorbic Acid
This is the most common and most stable form of vitamin C that is being used in the skincare line. The formulation is very effective in penetrating the deeper layers of the skin. Most of the top-rated vitamin C serums out there will mostly have this composition. But for sensitive skin L-ascorbic acid could be a bit too much and it could be a reason why vitamin C serum is not working for your sensitive skin.
For normal skin types make sure your vitamin C serum has a PH level of 4 and for sensitive skin types make sure the PH value of your vitamin C serum is between 5-7 to avoid any kind of irritation. One of the most common mistakes people make while buying any serum is opting for a higher concentration due to the misconception that the" higher the concentration better and quicker the results". Higher concentration could be a sign of vitamin C serum is not working for your skin.
If you are a beginner start with 10% Vitamin C or less gradually increasing to 20%.Vitamin C is very unstable and oxidizes when it comes in contact with water and sunlight, therefore store it in a cool dry place and apply it on dry skin.
Note: If your vitamin C serum has turned yellow or light brown then it means that the product is oxidized and is pretty much useless on the skin.
Ascorbyl Glucoside
Ascorbyl glucoside(1) is a milder and water-soluble derivative of vitamin C suitable for all skin types. This formulation is a less potent form of vitamin C making it a great choice for your sensitive or irritated skin. The main benefits of using this version of Vitamin C are brighter skin, radical damage protection, UV protection, and increased collagen production. The version of vitamin C also works best when used in combination with other serums. But combining with the wrong serum may cause damage and the reason vitamin C serum is not working for you.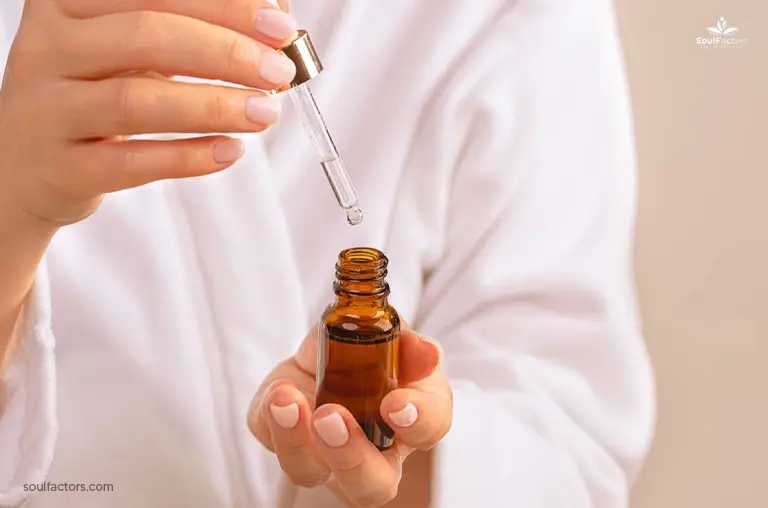 Sodium Ascorbate
Sodium Ascorbate is a mineral salt derived from the purest form of Vitamin C, ie. ascorbic acid. If you are someone facing a lot of issues with skin discoloration then this formulation is the one you need to go with. Sodium Ascorbate when applied on the skin converts into ascorbic acid. This doesn't make the product inefficient, the formulation is perfect for sensitive skin and does not oxidize when it comes in contact with sunlight.
Calcium Ascorbate
Like Sodium Ascorbate, Calcium Ascorbate is another mineral salt derivative of ascorbic acid. Calcium Ascorbate also known as Ester C has skincare benefits like anti-aging, pigmentation control, defense against pollution and free radicals as well as boosting collagen production. The formulation of vitamin C is great for all skin types and is less irritating to even very sensitive skin.
Magnesium Ascorbyl Phosphate
Magnesium ascorbyl phosphate is not only a stable formulation but also great when it comes to hydration. This type of vitamin C is water soluble, so you need not worry about mixing it with other skincare, affecting its stability. Apart from giving you the necessary hydration, this formulation of vitamin C is also great for acne-prone skin. Being an antioxidant the serum is going to help your makeup from oxidizing and prevent darkening and pigmentation on the skin. The magnesium ascorbyl phosphate formulation also works well with other skincare ingredients like anti-aging treatments as well as niacinamide which doesn't usually go with other formulations of vitamin C.
Ascorbyl Palmitate
This vitamin C derivative is an all-in-one boosting and brightening superstar! As a fat-soluble derivative of vitamin C, this one is a great brightness booster and perfect for sensitive skin, and also stable in the formulation. It might not give you quick results like ascorbic acid(2) but with consistent use, you will find your pigmentation and skin texture improving.
Sodium Ascorbyl Phosphate
Sodium Ascorbyl Phosphate is another derivative of vitamin C which is quite less potent than ascorbic acid and hence less irritating. This derivative can be used for all skin types. This is again a great vitamin C option if you are looking forward to improving your complexion. Sodium ascorbyl phosphate converts into L-ascorbic acid when it comes in contact with your skin, making it a perfect formulation for sensitive skin types. Another added benefit you will find with this type of vitamin C serum is that they tend to be more stable. You don't have to worry about the product oxidizing very easily.
Note: Even though this type of vitamin C doesn't oxidize easily it's still recommended to store it in an opaque or dark bottle.
Overall any form of Vitamin C you choose will give you the results as long as you choose the right formulation for your skin type and needs. Vitamin C in general is rich in antioxidants which will give you firm skin with less damage from oxidation. Layering vitamin C under your sunscreen will give you the best sun protection.
Reasons Why Your Vitamin C Serum Is Not Working?
The type of vitamin C you are using might not be suitable for your skin type.
If you have sensitive skin and you are using the most potent and unstable form of vitamin C, then instead of healing your skin it might be damaging your skin and increasing its sensitivity.
If you see no results even after using Vitamin C consistently then the case might be that your Vitamin C serum has oxidized and is no longer effective.
Improper storage leads to reduced effectiveness as a result of oxidation.
Combining Vitamin C with the wrong skincare will reduce its effectiveness. While certain formulations of vitamin C work well with all skincare ingredients, if you are using a more potent and less stable version of vitamin C then make sure your face is completely dry while applying the product. Don't mix it with other actives like Retinol, AHAs/BHAs, Benzoyl peroxide, Vitamin B3, and cleansers that have soap.
Poor sun protection. Vitamin C can sensitize the skin and make it prone to sun damage. Also, sun exposure will reduce the effectiveness of the serum. Hence it's always advised to use sun protection while using a vitamin C serum whether you are indoors or outdoors.
Consistency is the key to any skincare. If you are not using vitamin C serum every day then you will not see the desired results.
List Of Best Vitamin C Serums Of 2023
L'Oreal Paris Revitalift Vitamin C Face Serum
Sephora Collection Glow + Strengthen Vitamin C Serum
RoC Daily Serum
Olay Vitamin C Peptide 24 Serum
Biossance Squalane + Vitamin C Rose Oil
SkinCeuticals C E Ferulic
Vichy LiftActiv Vitamin C Brightening Skin Corrector
Skinceuticals Phloretin CF
La Roche-Posay Pure Vitamin C Face Serum
CeraVe Vitamin C Serum with Hyaluronic Acid
The Ordinary Vitamin C Suspension 23% + HA Spheres 2%
The Ordinary Ascorbyl Glucoside solution of 12%
Minimalist Vitamin C 10% Serum for Brighter Glowing Skin with stable & pure Ethyl Ascorbic Acid
Frequently Asked Questions
What to avoid with vitamin C serum?
Don't mix Vitamin C with other actives like Retinol, AHAs/BHAs, Benzoyl peroxide, Vitamin B3, and with cleansers that contain soap.
How do I know if my vitamin C serum is working?
You will observe brighter skin, reduced tanning, and even skin.
How long does it take for vitamin C serum to work?
Vitamin C will take about 3 months of consistent usage to show visible results
Why does vitamin C not suit my skin?
The pH level of the vitamin C formulation you are using might not be going hand in hand with the natural pH of your skin. For normal skin types make sure your vitamin C serum has a pH level of 4 and for sensitive skin types make sure the pH value of your vitamin C serum is between 5-7.
Does vitamin C serum work for everyone?
Vitamin C works for almost all skin types, you just have to choose the product and formulation designed to suit your skin type and concerns.
When should I skip vitamin C serum?
Skip vitamin C on days you are using other actives like Retinol, AHAs/BHAs, Benzoyl peroxide, Vitamin B3, etc.
Does vitamin C serum suits every skin?
Yes, but not formulations are suitable for every skin type, for example, if you have sensitive skin choose a milder version of vitamin C and also start with lower concentrations.
What percentage of vitamin C serum is effective?
A Vitamin C serum with a concentration level between 10% and 2 % will work effectively.
Is vitamin C serum worth it?
f you have skin concerns like photoaging, wrinkles, sagging, dryness, sunburn, hyperpigmentation and an uneven skin tone then Vitamin C would be a great investment in your skincare.
Conclusion
Vitamin C is a great choice to be added to your skincare routine. Vitamin C works wonders in not just improving your complexion and imparting glow but also helping with a lot of skin concerns such as inflammation, redness, hyperpigmentation, and oxidation. It boosts collagen, which is the key building block for healthy skin. Just make sure you always check the formulation and choose the right Vitamin C.
Pro tip- always get small sizes when it comes to skincare, that way you can save money and also know if that formulation works for you or not, skin care is all about trial and error till you find the one that works for you. So even if the most hyped vitamin C serum doesn't work for you, don't be disappointed just switch to another formulation. Hope you were able to identify the reasons why your vitamin C serum is not working for you.
Always remember…"To take your skincare game to its next level knowledge is the key"!