Nobody has time for touch-ups. Make-up that stays put and lasts all day can be a game changer for anybody who loves makeup but hates touch-ups. News flash!!! You can finally enjoy a full day in the humid weather, or simply chill by the pool or even at the beach because these waterproof makeup products we are about to introduce you to, are made to last. So no more taking all that effort to get ready only to mess it up the moment you step out.
When it comes to waterproof makeup products it's all about withstanding extreme humidity and keeping the glamour on. They are designed to stay intact no matter what you do. Before you go waterproof with your makeup choices there are also certain things that one needs to understand.
Makeup is something you put on your skin, especially if you have sensitive skin, not all waterproof makeup might suit you. Keep reading to know how to choose the right kind of waterproof makeup products and how to make the most of it.
What Is Waterproof Makeup?
Waterproof makeup products are specifically formulated to resist water and moisture. These products are formulated with adhesive ingredients, making them waterproof and sweatproof. They cling to your skin making sure all your outdoor fun activities don't ruin your makeup.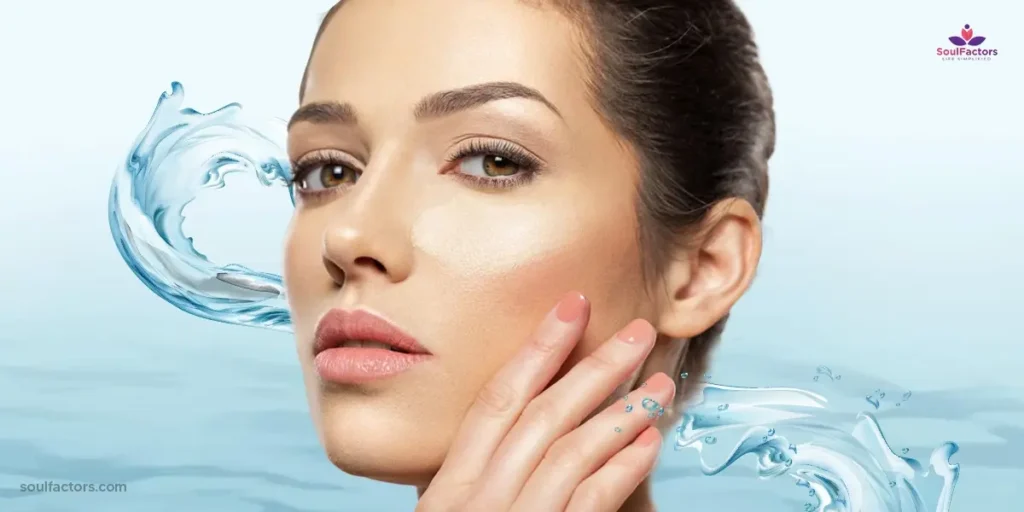 Difference Between Waterproof Makeup And Regular Makeup
Waterproof makeup is designed with ingredients to resist water. It has an ingredient list that is very similar to regular makeup but with additional ingredients with adhesive properties that make the makeup stick to your skin hence making it waterproof. You might need an oil-based makeup remover to get rid of waterproof makeup.
Some of the commonly found ingredients in waterproof makeup are acrylate-based polymers or silicone. Makeup formulators make sure that these ingredients are lightweight and breathable. Getting good quality breathable waterproof makeup is vital because thick formulations with low-quality film formers could clog pores and lead to breakouts along with other skin issues, especially in those who have sensitive skin.
Key Ingredients Of Waterproof Makeup
Here is the secret behind makeup that doesn't move around from contact with water. You will find these ingredients in your waterproof makeup products either as a stand-alone ingredient or as a combination of a few.
Film Formers
One of the most commonly found ingredients in waterproof makeup products. As the name suggests these ingredients form a thin very breathable layer on top of the makeup that makes the makeup stay put and doesn't move around when it comes in contact with water.
Dimethicone
This is a silicone-based polymer, this is by far the most toxic skincare ingredient that we recommend one stay away from. Prolonged use of dimethicone-based products sensitises the skin making it prone to infections and breakouts.
Polymers
Polymers work similarly to film formers but they are not that long-lasting. They form a thin layer on top of the products making them water-resistant. The downside of polymers is that they eventually evaporate hence the waterproofing effect does not last very long.
Silicones
You must have used or heard about silicon-based makeup primers. Primers are makeup products used to create a flawless base for makeup and improve its appearance and lasting power. Silicon can make your makeup water resistant but the downside of silicon-based makeup is that they are not non-comedogenic and hence might cause breakouts and allergies in those with sensitive skin.
Wax
Wax especially plant-based wax is a great ingredient that can make your makeup waterproof without causing side effects. It is a naturally occurring substance found in plants, they can be observed coating the leaves to protect them. Wax is a great alternative to hard chemicals used to make makeup waterproof.
Fact: Waterproof makeup is long-lasting but can be more pricey than regular makeup. The pricing goes higher depending on how strong and long they last.
Most Common Waterproof Makeup Products
One of the first waterproof makeup to be launched was eye makeup products since eyes and moisture go hand in hand. People were in search of eye products that were smudge-proof, tear-proof, and products that wouldn't wear out throughout the day.
Today almost every makeup product comes with a long-stay formulation making it easier for users to choose from, for example, there are 12-hour stay foundations to 16-hour stay foundations. Below is a rundown of makeup products that are available under the category of waterproof makeup products.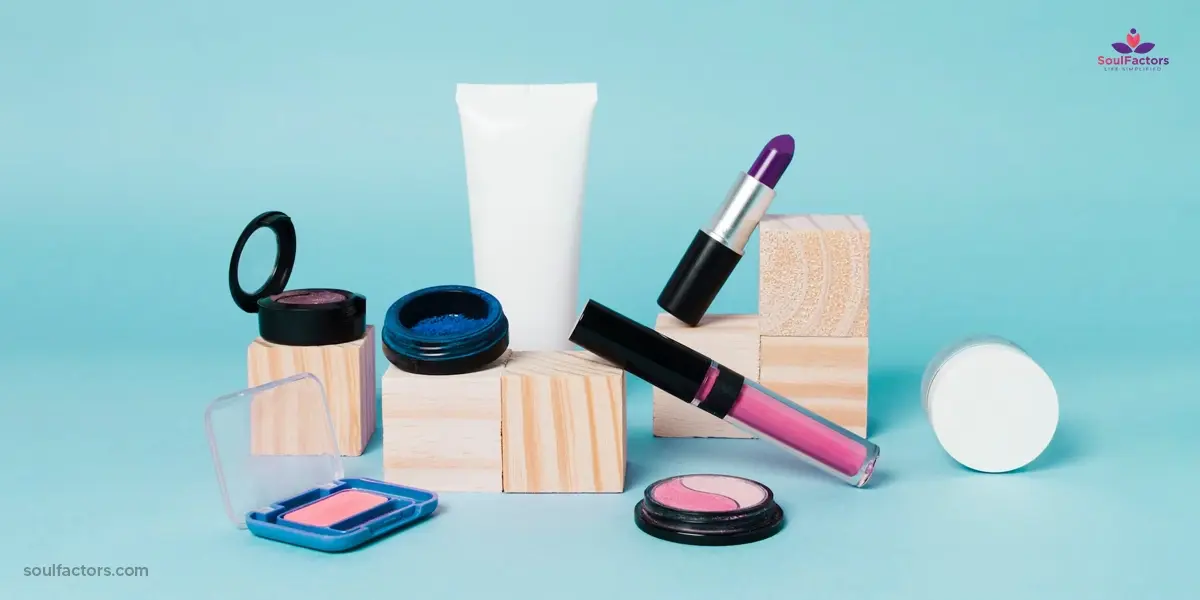 Waterproof Mascara
Waterproof mascara is a lifesaver, especially during the rain or if you are just someone who gets emotional a lot. But the downside of waterproof mascara is that it clings so well to your lashes that they practically rip them out if you don't take them out properly. They are not the best choice for healthy lashes but a great choice if you know how to work with them.
Eyeliner
Everybody must have had eyeliner in their vanity, "emo teen days anyone?". After taking all that time to line the eyes perfectly the last thing we need is an eyeliner that smudges or fades. Waterproof eyeliner has been my lifesaver, though it did require me to rub and tug to get rid of it before micellar water was a thing of course, the staying power with no touch-up was something I enjoyed.
Brow Gel
Brows have become an undisputable part of makeup, and the key focal point on one's face. There is no room for bad brows anymore. The demand for a waterproof brow gel has been on the rise for a while now. Who has the time to touch up brows throughout the day or have one brow smudged and the other one intact, that could be a total disaster. Choosing the right kind of waterproof brow gel is important to maintain the health of the brows and reduce fallouts. It's also important that one removes the brow products very gently.
Foundation
The foundation is one makeup product that is very tricky to maintain post-application especially if you live in a place where the climate is mostly hot and humid. Taking all that time to blend and get a perfect base only to crease, smudge, and transfer as soon as you step out is every girl's bad dream.
Most people have permanently switched to waterproof foundations for this very reason. But just like other waterproof makeup products even waterproof foundations have adhesives that make the foundation stick to one's skin. Making it water as well as sweat-resistant. Again a comedogenic waterproof foundation, aka silicone or dimethicone-based waterproof foundation could lead to bad breakouts and sensitize certain skin types.
Lipstick
Lipstick is one of the most commonly used makeup products that require frequent touch-ups as they tend to move around a lot. Glossy lipsticks even though they look gorgeous when it comes down to lasting power are a lot less long-lasting when compared to their matte variants. But long-lasting matt lipsticks, on the other hand, were too drying and harsh on the skin.
Today lipstick innovation has reached new heights and come a long way, you have a wide range of lipsticks in different formulations in the shade of your choice to choose from and can easily last you 6 to 7 hours.
List Of Best High-performance Waterproof Makeup Products Of 2023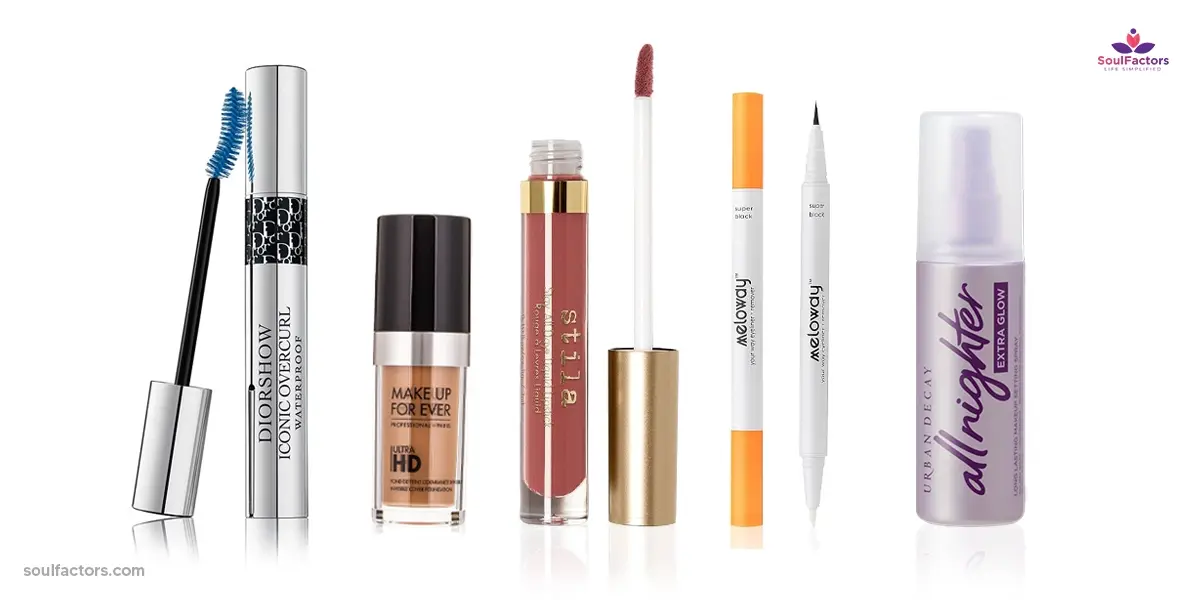 Dior Diorshow Iconic Overcurl Waterproof Mascara
Make Up For Ever Ultra HD Foundation
Stila Stay All Day Matte Lip Color
Meloway 2-in-1 Liquid Eyeliner + Makeup Remover Pen
Urban Decay All-Nighter Waterproof Makeup Setting Spray
It Cosmetics Bye Bye Under Eye Full Coverage Anti-Aging Waterproof Concealer
Charlotte Tilbury Airbrush Flawless Foundation
MAC Pro Longwear Nourishing Waterproof Foundation
Victoria Beckham Beauty EyeWear Longwear Crease-proof Eyeshadow Stick
Too Faced Born This Way Matte Longwear Liquid Foundation
Maybelline Waterproof Sky High Mascara
NARS Powermatte Lip Pigment
Hourglass Cosmetics Vanish Seamless Finish Foundation Stick
Smashbox Always On Skin Balancing Foundation
Tips To Remove Waterproof Makeup Easily
There are many products in the market that are specifically designed to remove waterproof makeup. No matter what kind of makeup you use, if you're someone who regularly wears makeup, then we recommend double cleansing at least once a day.
Here are some waterproof makeup removers we think you need to try.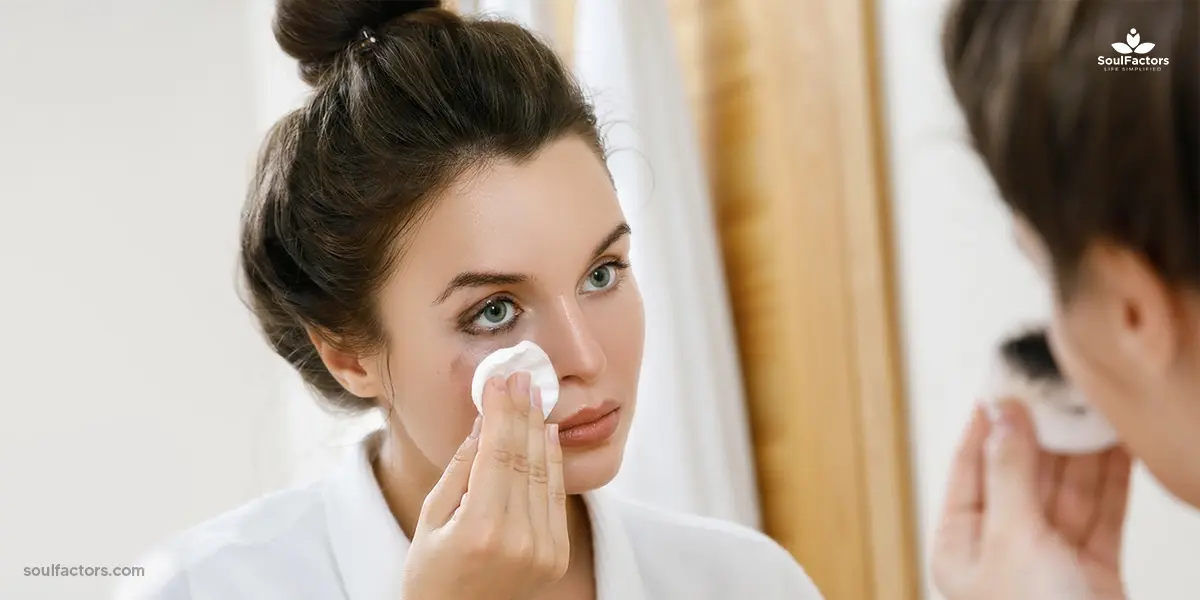 Cleansing Balms: Cleansing balms are a great alternative if you are not an oil-based cleanser person, they work similarly to cleansing oil by breaking down the makeup making it easier to wipe them off or simply wash them off.
Make-up Removing Oils: An oil-based makeup remover is the most popular and one of the most gentle makeup removers that can help you get rid of waterproof makeup. Oils effectively yet gently break down makeup making it easier to just wipe them off.
Cleansing Milk: Cleansing milk is very gentle and light on the skin, they have a milk-like color and consistency. We recommend cleansing milk for people who have extremely sensitive skin.
Micellar Water: Micellar water is great for beginners as they are gentle on the skin but not all micellar water can get rid of waterproof makeup, hence before getting micellar water make sure yours is capable of getting rid of waterproof makeup.
Final Take
So here is our final take on waterproof makeup, while long-lasting makeup is everyone's dream, for healthy skin, especially if you have sensitive or problematic skin, it's better to stick to regular makeup on most days if you don't need to wear makeup for long hours. But if your career demands long hours of makeup then it's absolutely ok to use waterproof makeup as long as you do pre and post-skincare right. While choosing waterproof makeup try to stick to products with a clean and transparent ingredient list and also promise good performance.
So what's stopping you now, pick your favorite swimsuit and get ready to dive!
Send us your queries on waterproof makeup products and we would be delighted to hear from you. Follow us and stay updated on the latest.
FAQ
Which product is best for waterproof makeup?
The best-proof makeup is the one that suits your skin type and latest longer on you. It need not be the same for everyone.
How can I waterproof my makeup for swimming?
Waterproof makeup is designed to withstand swimming and other activities in the water to an extent. You can use a waterproof setting spray over the makeup for extra protection.
Is waterproof makeup actually waterproof?
Yes, a good quality waterproof makeup can withstand a few hours of contact with water without breaking down. The actual longevity depends on the kind of physical activity you are doing and for how long.
Is There a Difference Between Waterproof and Water-Resistant Makeup?
Waterproof makeup products are designed to withstand contact with water without moving around. Water-resistant makeup on the other hand can resist water penetration for a shorter period and break down more easily than waterproof makeup.
Is Waterproof Makeup Sweat-Proof?
Yes, good quality waterproof makeup is also supposed to be sweatproof.
Will Waterproof Makeup Clog My Pores?
Yes, that can happen depending on the type of waterproofing adhesive used in your waterproof makeup products. Silicone-based waterproof makeup products that contain dimethicone could clog your pores.
How Often Can I Wear Waterproof Makeup?
Waterproof makeup products do have certain side effects, it's strong and can make your eyebrows and lashes brittle. We recommend sticking to normal makeup if you are a regular makeup user and your profession doesn't demand you wear long hours of makeup.