The Y2K era, or the period following the year 2000, is known for the changes it brought into the areas of fashion and beauty. From flared pants to graphic t-shirts and all things sparkly, this era defined fashion in a remarkably futuristic way. And to go with the ultra-modern fashion, there were some great Y2K hairstyles!
The Y2K Era: A Style Revolution
As fashion trends follow the 20-year rule, it's now time for 2000s Y2K hairstyles to make a comeback. And the good news is, they are already back in style! So, if you see your favorite celebrities or tick-tokers sporting cute Y2K hairstyles and it is hitting you with serious nostalgia, why not wear it yourself to take you back to good old times?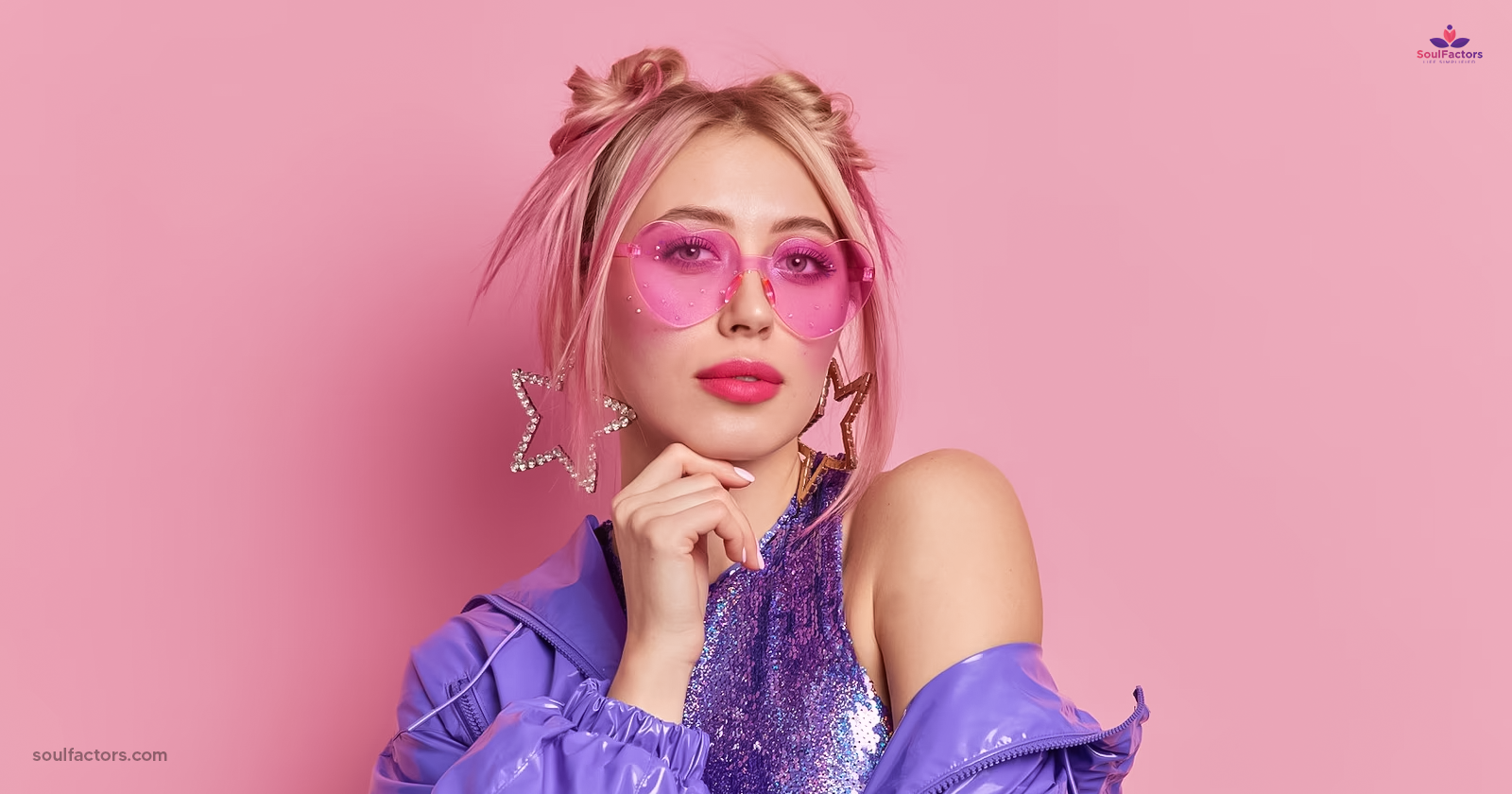 Thinking about which 2000s Y2K hairstyles you can wear in today's times without looking super cringy? Well, let us help you as we reveal some of the most popular Y2K hairstyles that have successfully made a comeback and are here to stay in 2023.
What Is A Y2K Hairstyle?
Y2K hairstyles are essentially those hairstyles that popped up in the early 2000s. As the world switched gears from the 1990s to the 2000s, there was a lot of technological advancement happening. It influenced the world not just in terms of technology but also our talented hairstylists, whose creations were inspired by the revolutionary space age. And to top it all, movies like Matrix, showing high-level technology, also inclined people toward creating innovative and out-of-this-world hairstyles.
What Are Gen Z Hairstyles?
Generation Z, or Gen Z, are people who were born between 1997 and 2012. If we calculate, zoomers born during this period are somewhere between 11- and 26 years old right now. Hairstyles sported by this generation are commonly referred to as Gen Z hairstyles.
As this generation embraces diversity and values people's unique identities, everyone has their own ways of self-expression, which also reflects in the way they dress up and style their hair. Be it the wolf cut, the shaved side, or the bold pixie cut, all are chic hairstyles Gen Z approves of! And it has come to our attention that many of them are now loving to recreate cute Y2K hairstyles with their own unique and modern twists.
Iconic Y2K Hairstyles You'll Fall in Love With
How To Do Y2K Hairstyles?
If you're all pepped up to try out Y2K hairstyles to add an element of Y2K aesthetic to your look, you must remember that these hairstyles are all about having fun and embracing your unique personal style. There's no one rule that defines the predominant hairstyles of the late 1990s and early 2000s.
So feel free to experiment with your hair and club it with classic elements that scream Y2K to finish off your look! Bold colors, playful accessories, and a mix of retro and ahead-of-time elements are all part of the Y2K era. So, be as creative as you can to come up with a hairstyle that matches your personality and the unique trends of the 2000s.
15 Best Y2K Hairstyles to Try Now!
For a little inspiration, scroll through our list of hair trends that are back in style today.
Butterfly Clips And Barrettes
Any hairstyle that includes colorful butterfly clips takes you straight back to the early 2000s. It doesn't matter what length of hair you have. You can use butterfly clips to create Y2K hairstyles for long hair as well as short hair. You can leave your hair open and add two tiny clips to keep your front strands off your face or opt for a chic updo with butterfly clips holding your hair in place. Like butterfly clips, other hair accessories like funky and sparkly snap barrettes were also popular back then and you can see them more often nowadays.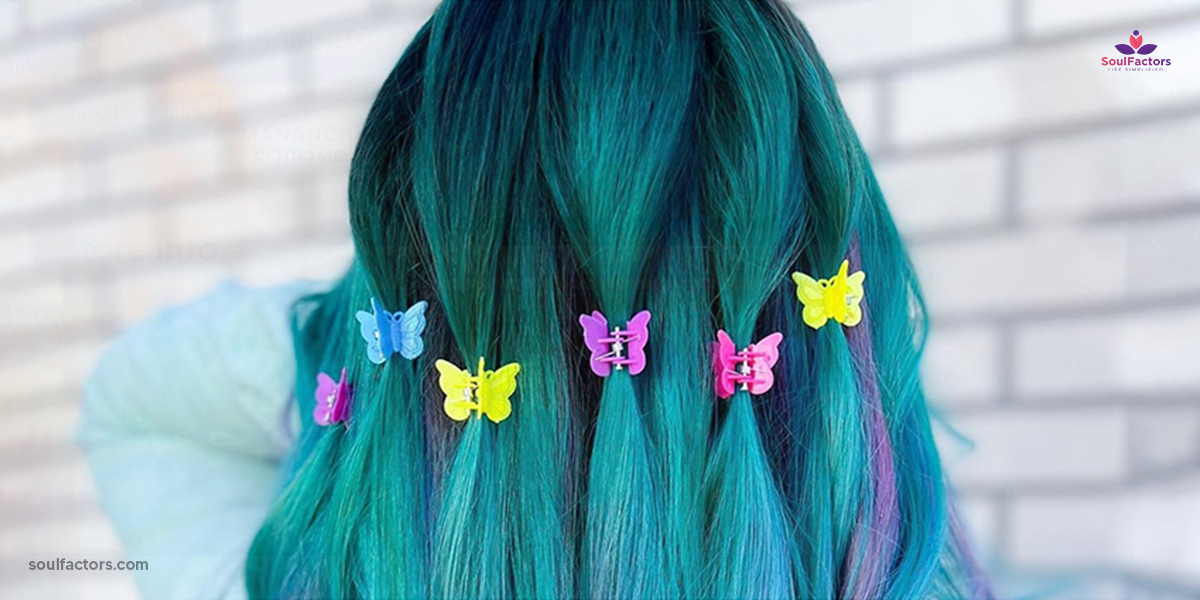 Crimped Hair
Nothing gives you a more dramatic look than crimped hair! This was one of the Y2K curly hairstyles that gave you the perfect mermaid-hair look. Back in those times, crimped hair meant short, wavy hair, which was either left loose or tied in buns. In 2023, crimped hair is back with a twist, and it doesn't necessarily mean short waves. Women are wearing crimped hair but with large, loose waves that give a more relaxed look. Get yourself a hair crimper and create the charming Y2K hairstyle girls crave!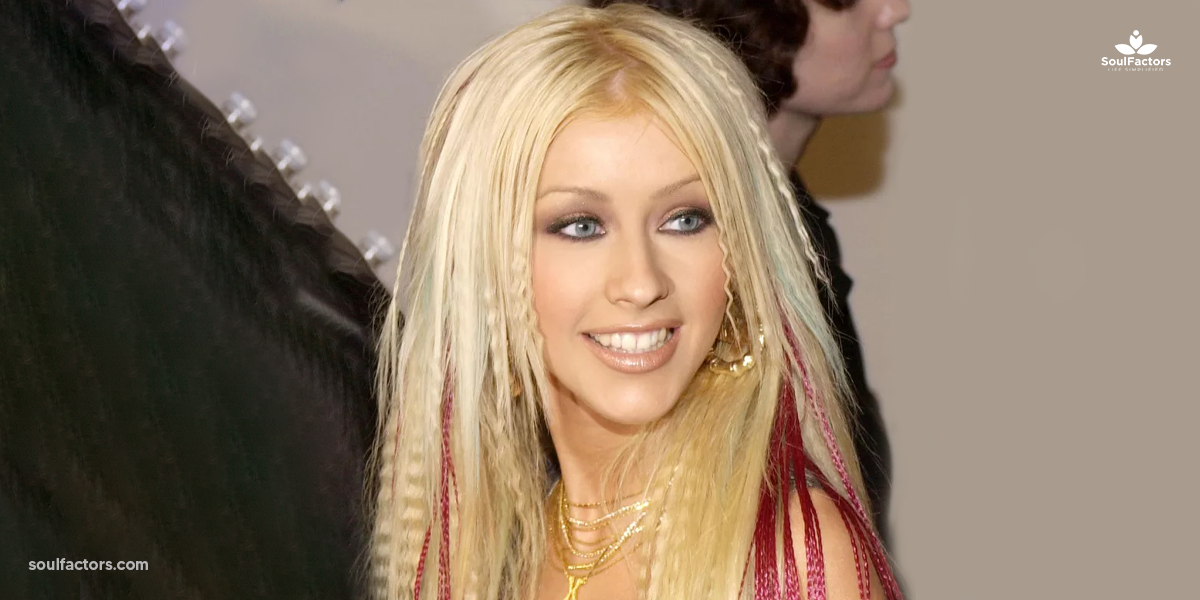 Space Buns And Pigtails
Divide your hair into two parts and make space buns or pigtails if you're feeling nostalgic and want to reminisce about the Y2K age. Inspired by all things space, these buns are a fun Y2K hairstyle that females with medium to long hair can adorn themselves with.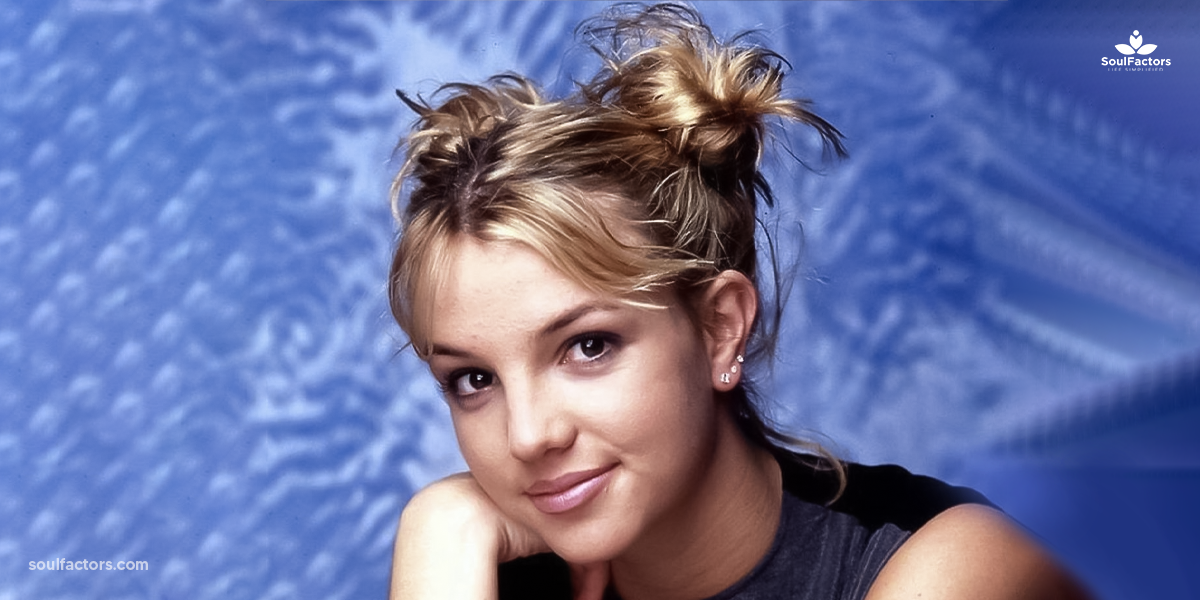 Many celebrities, like Miley Cyrus, love to wear space buns to get a playful look. If space buns are a bit too much for you, you can alternatively wear simple pigtails to hop on the Y2K trend. Though you'll find kids and tweens wearing pigtails more often, they are great for women who don't mind a little childhood inspiration!
Spiky Buns or Updo
Buns and updos with spiky hair were also a classic Y2K hairstyle for long hair. It is relevant even today because it gives you a sleek and modern look to go with your outfits. All you need to do is tie your hair in a bun and let the ends poke out. You can apply some gel and setting spray to keep the spikes in place. And there you have it! A Y2K hairstyle long-haired women can wear without a doubt.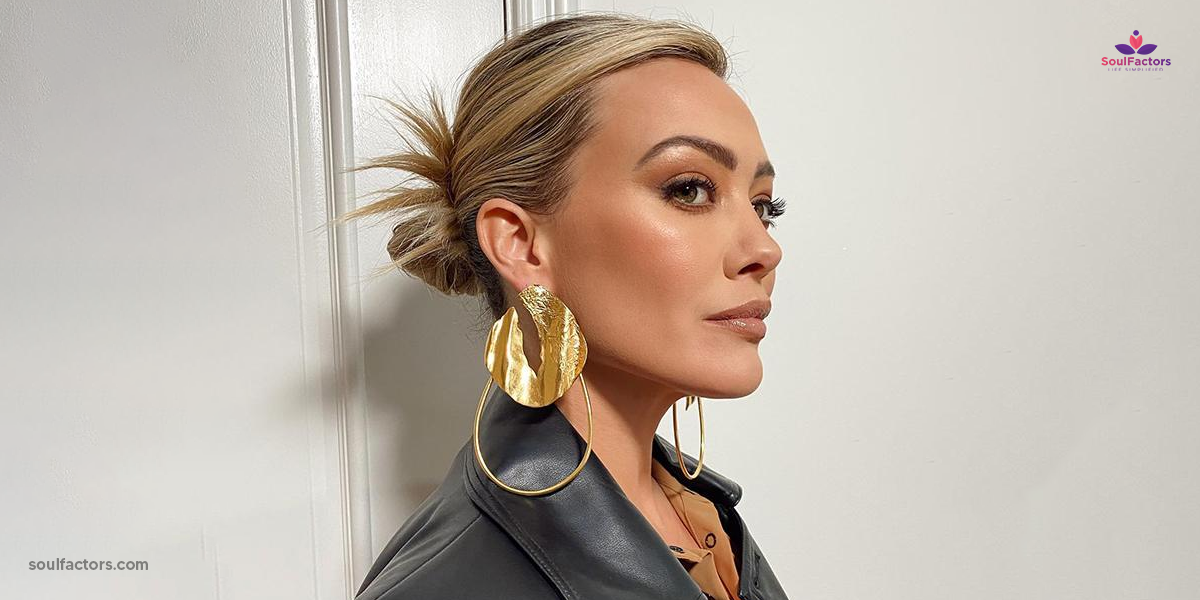 Baby Braids
Baby braids were loved by many in the 2000s. You could easily spot women wearing this super simple hairstyle. In just a few minutes, they were ready to go, and so can you! Middle-part your hair and pick front sections on either side of the part to form two braids. Secure them with elastic, and you're done! Simple, isn't it? You can add variations to this look by adding multiple braids or going for a full micro-braided look.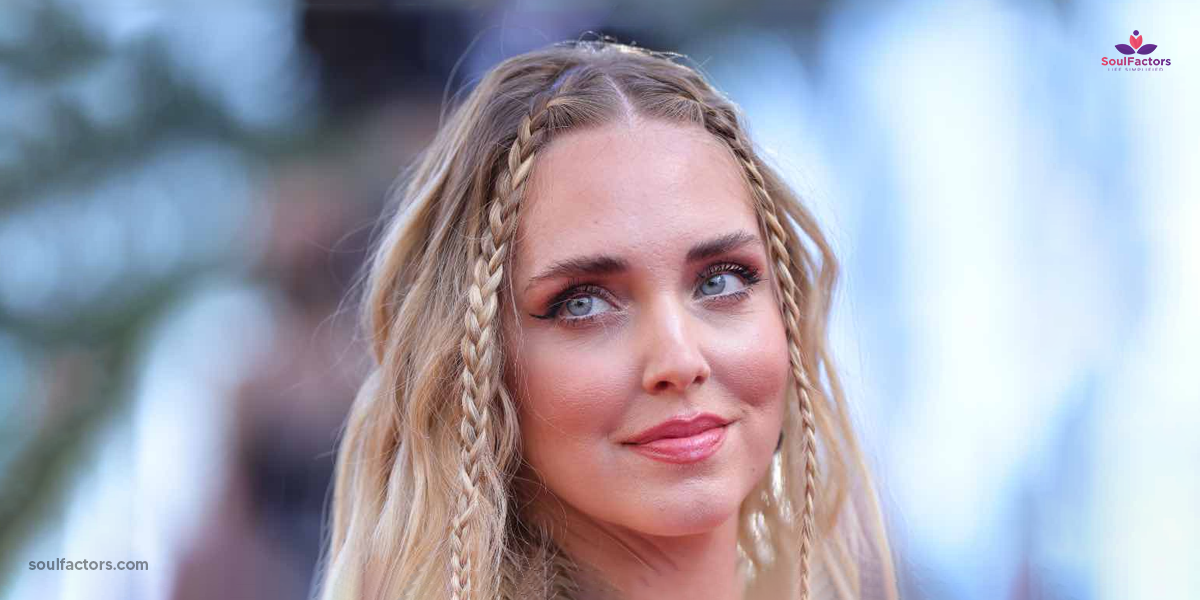 Zig Zag Part
Another Y2K hairstyle girls can wear daily and combine with other hairstyles is the zig-zag part. Yes, we know that the straight middle part is preferred by many, but if you want to stand out, you must give this a try. Just use a rattail comb to section your hair, create a zig-zag part, and tie your hair in any way you like to finish your hairstyle(1).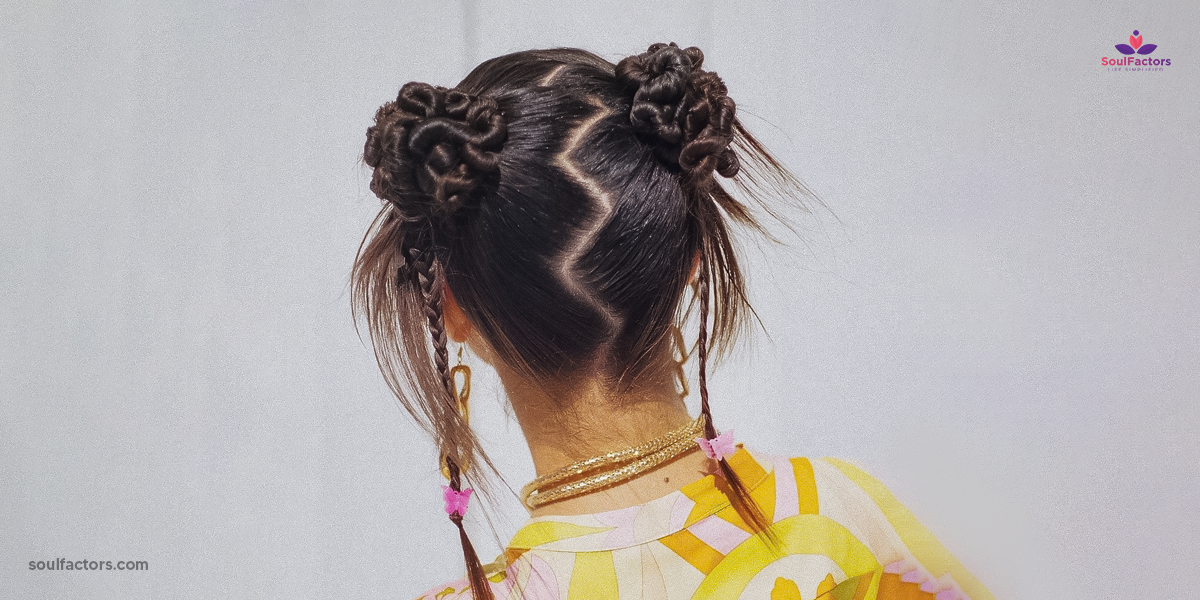 Claw Clips
We love claw clips because we can easily create seamless hairstyles with claw clips. Whether you're out for a casual date or at a professional event, a claw clip will keep your hair tidy without compromising your style. It is a perfect accessory to have in your bag because you can quickly twist your open hair and secure it at the back of your head when it feels hot or you're just not in the mood to leave your hair open.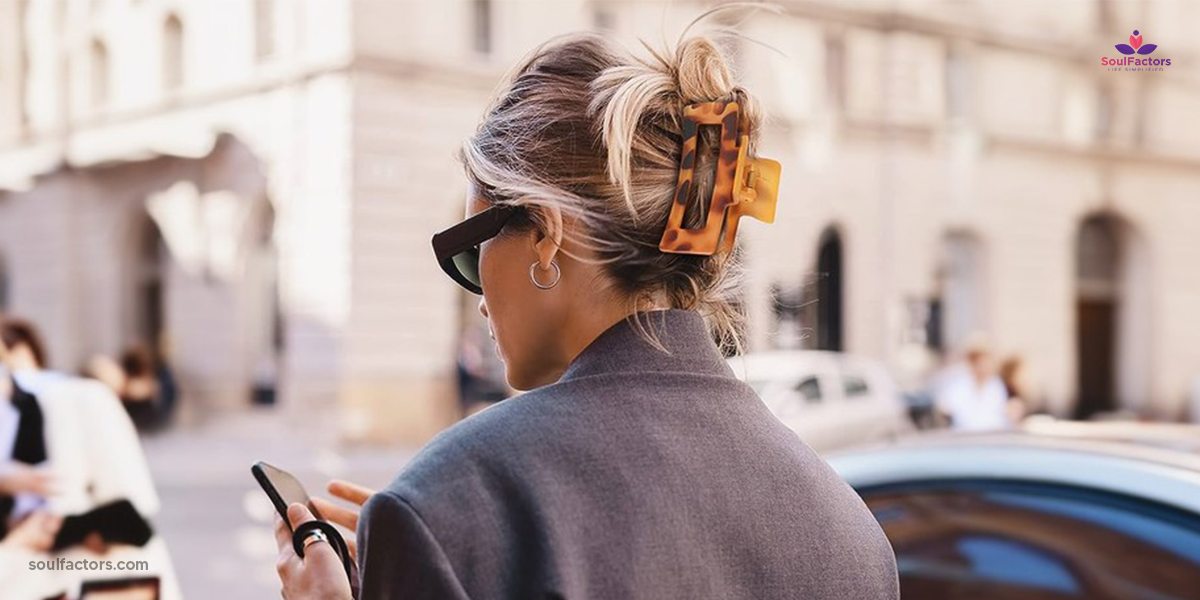 Flicked Ends or Ponytails
Tie your hair into a ponytail or leave it open; the choice is yours. In the end, use a curling tool to flip the ends of your hair to obtain a Barbie-like hairstyle. How cool is that? Flicked ends were quite an obsession at the beginning of this millennium. And even today, many Gen Zers are drawn toward this cute hairstyle.
High Ponytails
One of the most dramatic Y2K hairstyle for long hair that's trending even today is a high ponytail. It pairs perfectly with most outfits to make you look sleek and modern. This hairstyle works well for women who have thick hair. But if you have thin hair and still want a high ponytail, try using a hair extension to add volume and get that nice, bouncy hairstyle.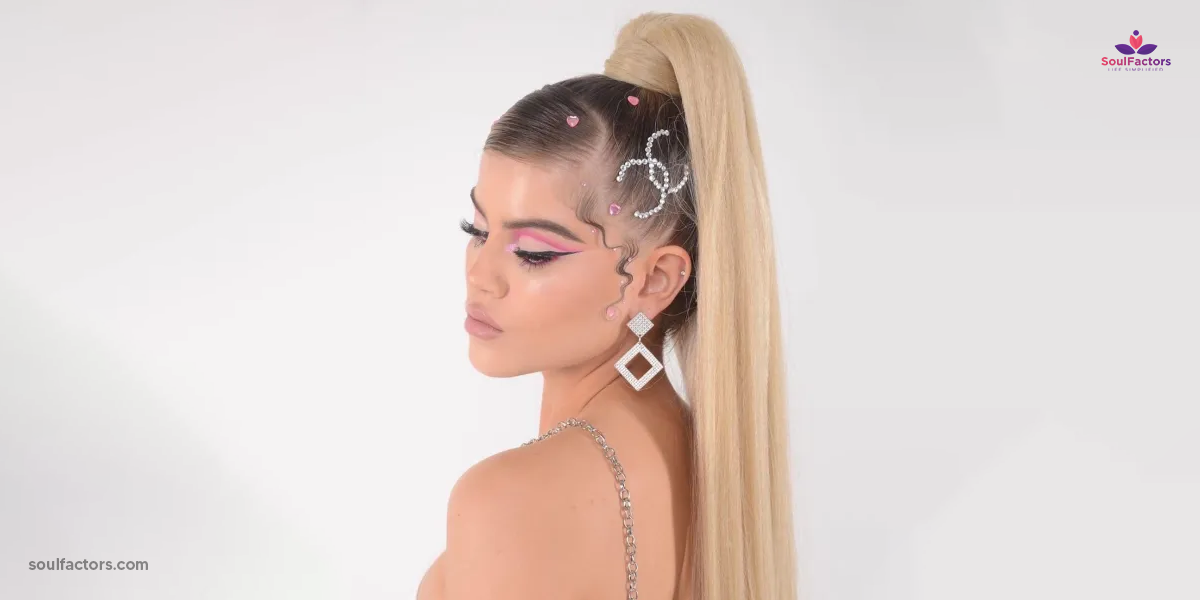 Deep Side Parting
A Y2K hairstyle females in the 2000 era loved to sport was the deep side part. It was (and sure is!) a quick hairstyle to achieve when you're in a rush and have no time for straightening or curling your hair. Just create a deep part closer to your ear and tie the rest of your hair into a ponytail or a bun. Use a little hair gel, if you please, to settle the flyaways and get that smooth finish.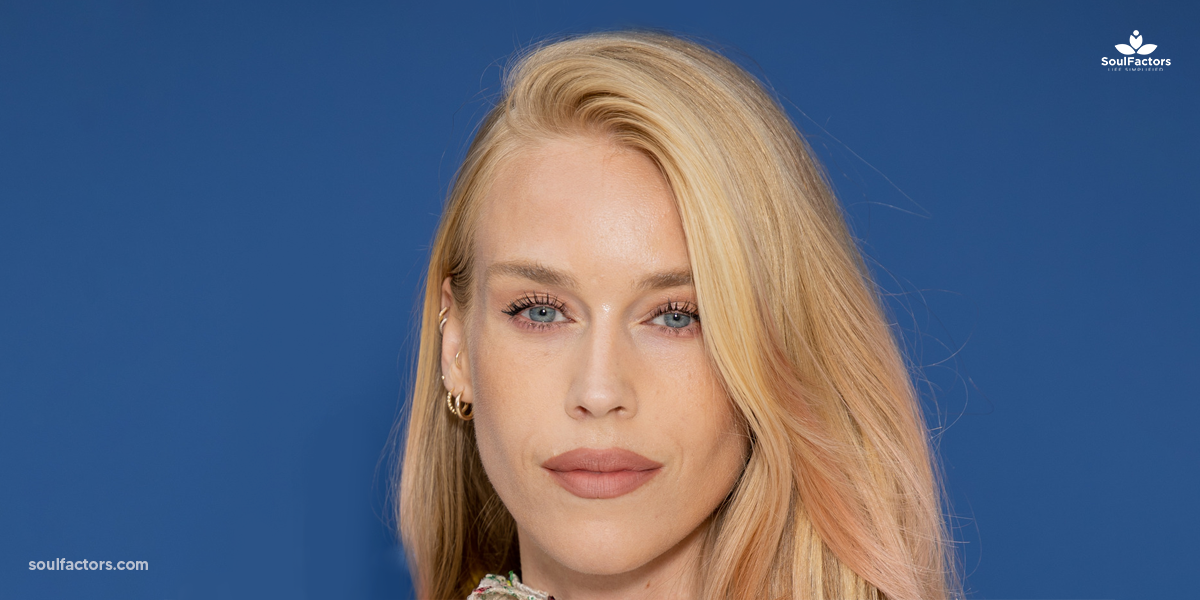 Bleached Bangs or Antenna Bangs
Bangs are great for transforming your face and were a hit among millennials. Some loved to bleach their bangs, while others preferred thin, straight bangs to frame their faces. It's 2023, and face-framing layers are back in style. Get an appointment with your favorite hairstylist to get the perfect bangs for your face shape. But if you're more of a DIYer, watch a few videos before you reach out for the scissor.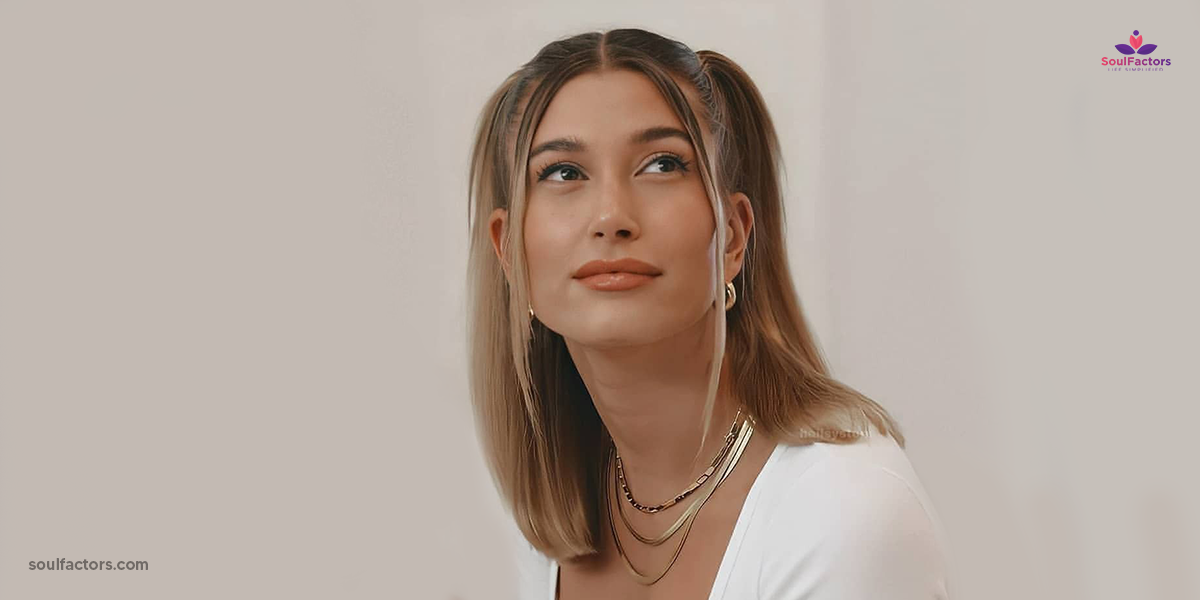 Bantu Knots
A Y2K hairstyle black girls wear with pride is the Bantu knot. This hairstyle is typically worn by women of African origin, but nowadays, it can be spotted in women with different cultural backgrounds. Divide your hair into tiny sections and twist them around to form tiny knots all over your head. This hairstyle will not only make you look trendy but also protect your hair from going all frizzy!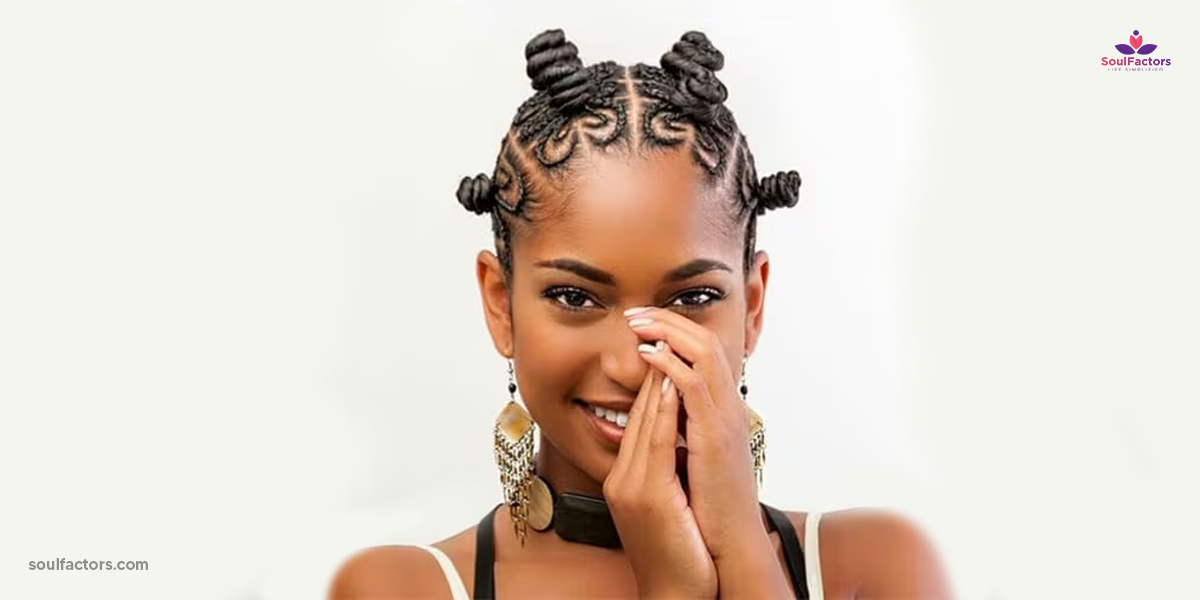 Beach Waves With Hair Clips
Look your best in a floral maxi dress and messy beachy waves on your next beach vacation! Beach waves with cute hairclips on one side were so 'in' during the early 2000s. And you can get that look as well by using a basic curling iron to create soft, loose waves and securing them with chunky accessories. Have short hair? No problem! This one's an easy Y2K hairstyle for short hair as well!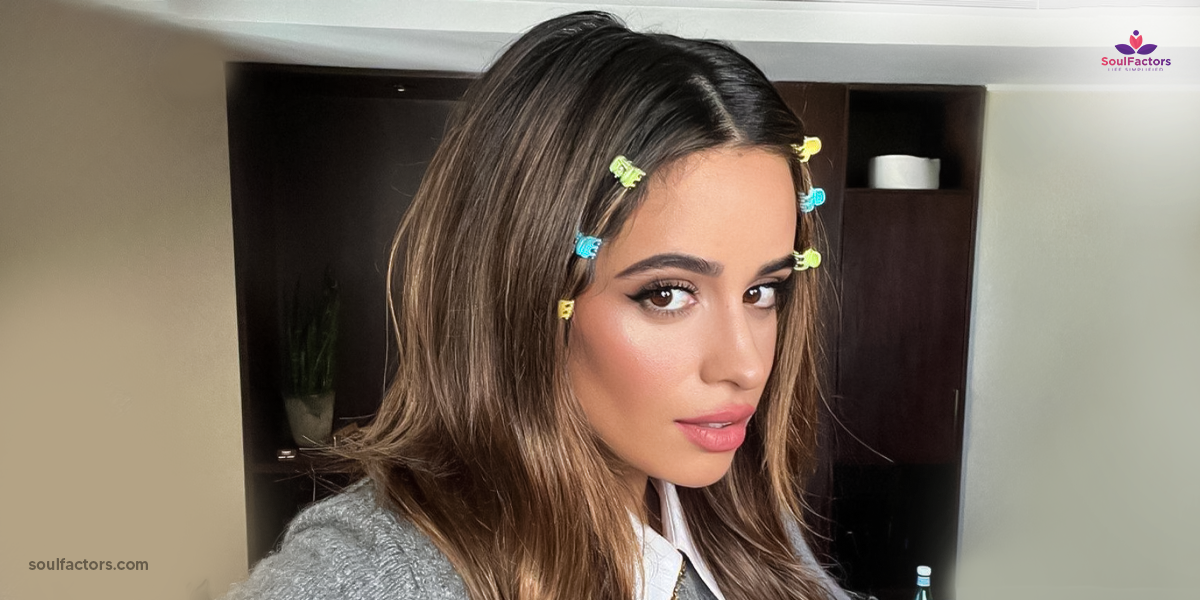 Bubble Braids
Want to add a wow factor to your hair without using too many accessories or products? Try the funky bubble braid! This is one of those Y2K hairstyles you can try on the second or third day after a hair wash. Celebs like Gigi Hadid and Hailey Bieber love sporting this look and are redefining this 2000s hair trend.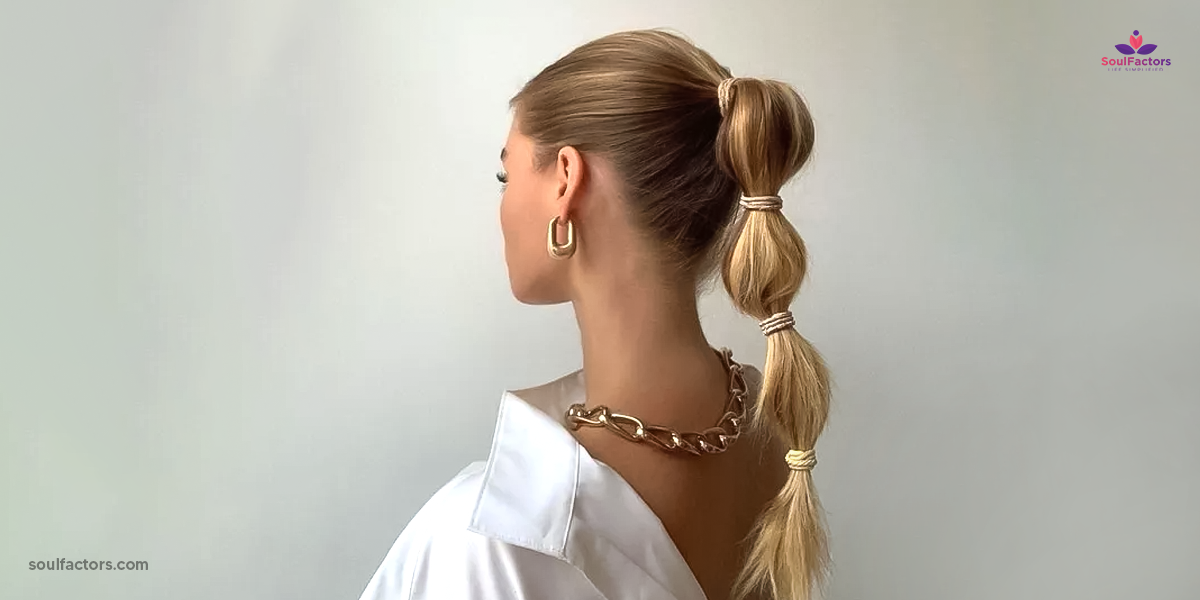 Chunky Highlights
Money piece highlights, commonly known as chunky highlights, are the last Y2K hairstyle trend on our list. It's last, but definitely not the least! Bold streaks of color all over the mane were loved by many during the Y2K period and are now again in style. If you want to give yourself a bold look that makes your hair look voluminous and frames your face gorgeously, chunky highlights are for you!
Y2K Hairstyles and Aesthetics: Old Trends a Big Hit on Social Media
If you have noticed, Y2K aesthetics, which were a thing of the past, are trending again in 2023, especially on social media and the red carpet. Influencers, pop icons, and celebs with millions of followers are going back to old trends and giving them a modern twist to suit personal tastes and modern sensibilities.
Today, our space buns are not messy anymore. We have sleeker buns with neat twists to create a refined look. Crimped hair, which once had short, intense waves, is now subtler, so it is wearable by most of us. Butterfly clips we find today are not as colorful as they used to be. They are simpler and available in metallic shades that go well with most fabrics and colors.
How To Rock Y2K Hairstyles Today?
Y2K hairstyles are not difficult or complicated. Some of them may take a little more time because you're not really used to them. Depending on how much time you have before you rush out the door, you can pick your hairstyle for the day.
On busy days, a claw-clip updo will save you a lot of time, but on days when you have a couple of extra minutes to get ready, a zig-zag part or baby braids can elevate your entire look!
Current trends, whether they are Y2K curly hairstyles or a Y2K hairstyle for short hair, clearly show how today's youth is embracing the fashion and hair sense of the 2000s to make their personalities shine. A few looks illustrating how you can rock Y2K hairstyles today are down below: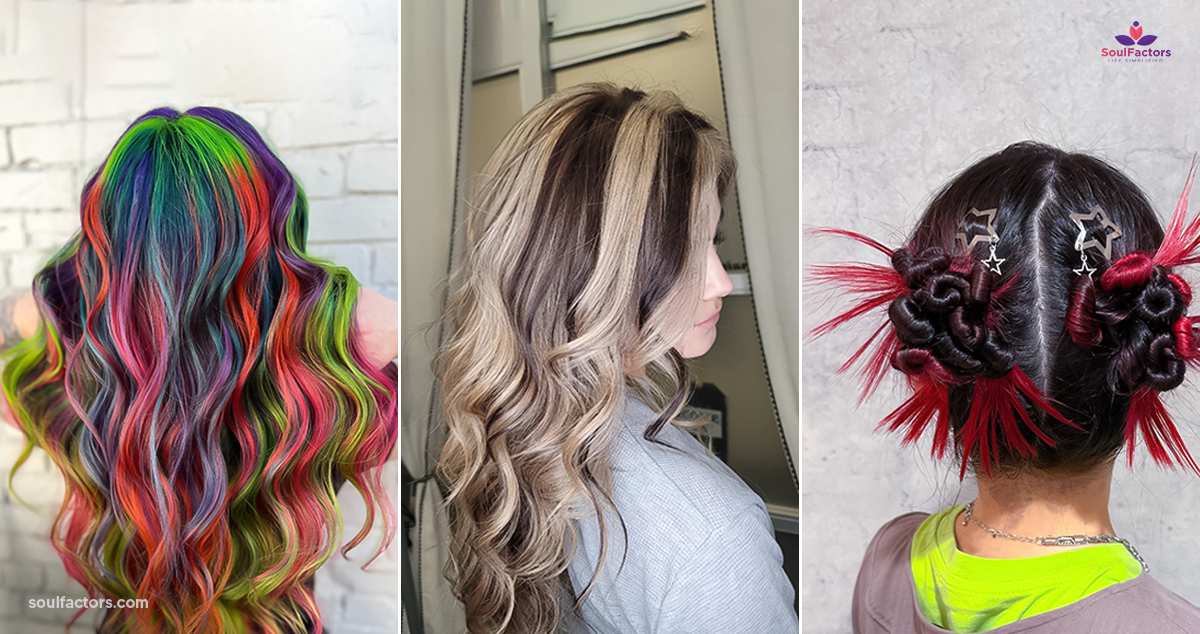 An enchanting take on Y2K hairstyles long-haired women can pull off is rainbow hair! Instead of coloring your hair a single color, go ahead and get yourself colorful tresses that show that Y2K fever is for real!
If you already have chunky highlights, turn them into easy-breezy beachy waves that will complement your style and look. You can see how beautiful these waves look. They are definitely worth a try.
Combine multiple Y2K hairstyles to create your own special look! Space buns, spiky hair, and metallic hair accessories are blending so well together to reflect the innovative spirit of today's generation.
Wrapping Up
Y2K hairstyles were thought to be gone forever. But thanks to the latest trends, these hairstyles are making a comeback—and how! We all love to express ourselves through our unique styles.
Hairstyles that were a part of the beginning of this millennium show us how little things, like the color of our hair or the way we tie it, can creatively showcase our personalities and make an impression. So, don't keep thinking. Take a plunge into the pool of Y2K hairstyles and find the ones that will elevate your appearance and make heads turn!
FAQs
Are butterfly clips 90s or 2000s?
Butterfly clips became popular in the 1990s and continued to be a favorite hair accessory until the early 2000s.
What is a jellyfish haircut?
A jellyfish haircut is a very distinct hairstyle with a short bob at the top and flowy long hair at the bottom. The style is named after jellyfish because that's what it looks like!