Are you on a spree to discover a concealer that is the perfect match for your aging skin? Before you go shopping, there's one thing you must know – choosing the best concealer for mature skin is very different from finding a concealer that works well on younger skin.
But why is it so?
It is because mature skin has its own issues that women with youthful skin are free from. As we grow older, our facial skin is one of the first to show signs of aging. Problems like dryness, pigmentation, under-eye circles, fine lines, and a lot more come into view as the years go by (1). And these issues must be taken into consideration when you buy yourself a concealer.
Best Concealer For Mature Skin: Attributes To Look Out For
Before we get on to listing our favorite concealers that do a fabulous job of taking care of various issues of aging skin, give us a moment to tell you about the most desired qualities of the best concealer for mature skin.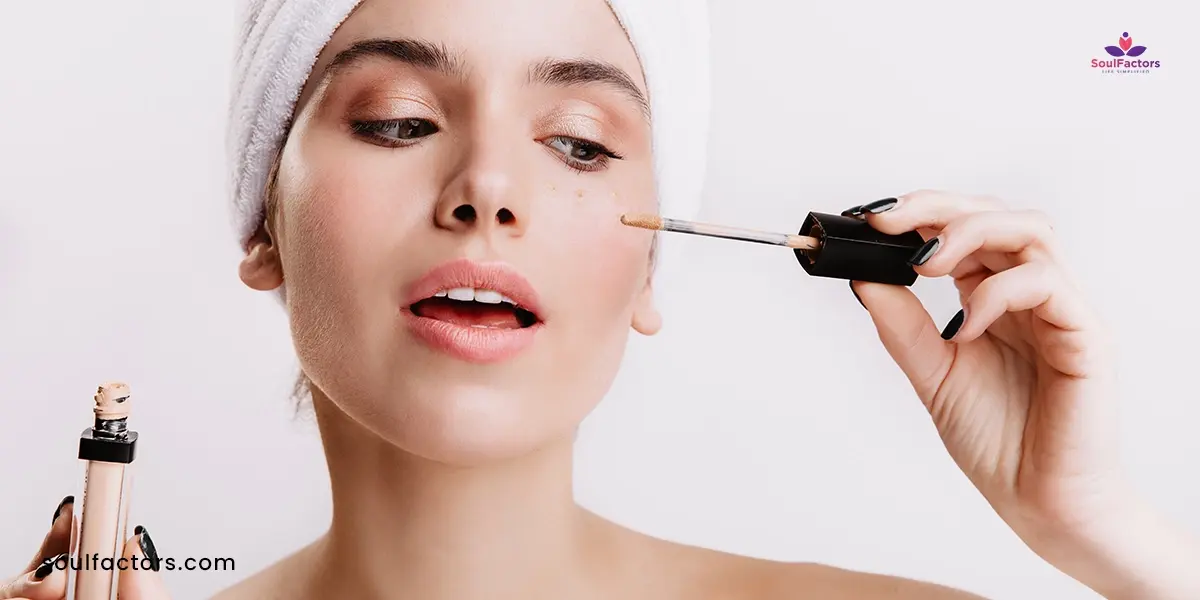 Firstly, a concealer catering to the needs of mature skin should have a lightweight and creamy formula with radiance-boosting properties. It should have the right balance of pigments and creaminess. This is especially important because we don't want the concealer to settle into fine lines and wrinkles, form unsightly creases or appear cakey. But we do want it to conceal our problem areas adequately and provide a natural finish with the desired coverage.
Secondly, the formulation must have a few (if not all) skin-friendly ingredients that are primary to skin care. Ingredients like hyaluronic acid, glycerin, vitamins, and ceramides, when present in a concealer, can protect mature skin from dryness, help restore the skin barrier's effectiveness, and support skin health (2).
And lastly, the concealer should have a long-lasting formula with a smooth, blendable texture for quick and easy application. After all, no one likes to rush to the restroom time and again to fix their makeup!
Cover Up And Glow With The Best Concealer For Mature Skin: Here's Our Exclusive List!
1. Maybelline New York Instant Age Rewind Eraser Multi-Use Concealer
One of the best drugstore concealer for mature skin is this little gem by Maybelline New York. This multi-use concealer is loved by women of all age groups and is a great choice for those with aging skin. You can use it to correct, conceal, highlight, and even contour your face to achieve that smooth, lifted, and natural-looking skin. Its sponge tip applicator makes your life so much easier, as it is perfect for concealing when you're on the go!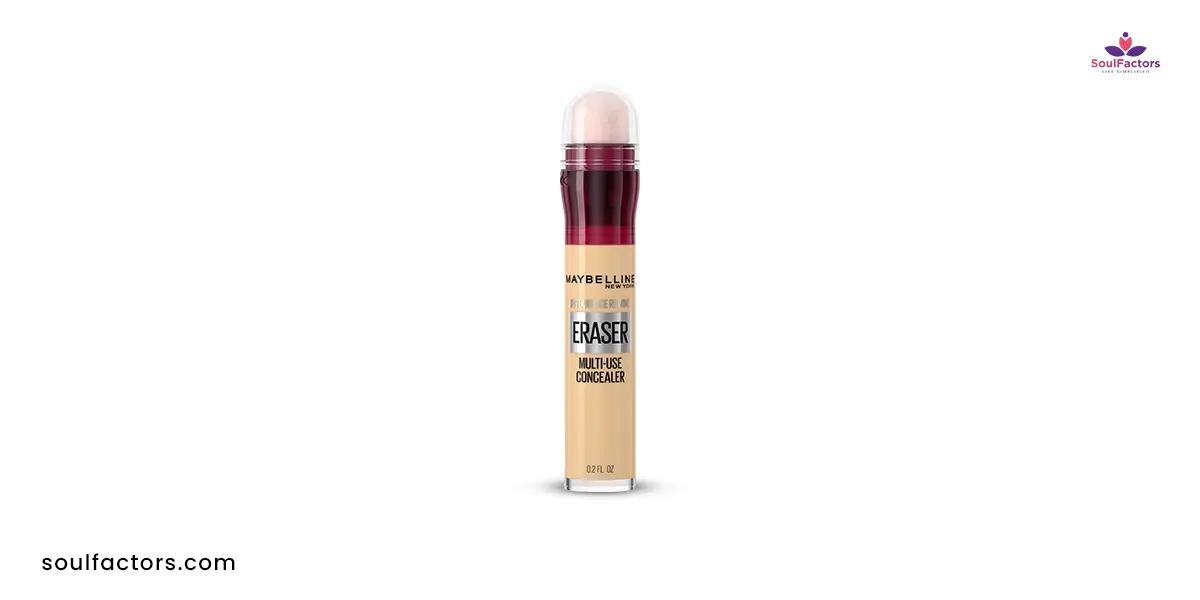 Price: $10.99
Pros:
Affordable
Crease-resistant
Available in 18 shades
Provides up to 12 hours of coverage
Has a moisturizing and lightweight formula
Cons:
May result in streaky application due to the sponge applicator
2. NARS Radiant Creamy Concealer
With a large spread of 30 distinct shades, the Radiant Creamy Concealer is one of NARS best-selling products. The formulation is a unique blend of skin-loving ingredients like grape seed extract, magnolia bark extract, and vitamin E. The concealer precisely targets signs of aging skin like redness, dryness, under-eye dullness, and more. It works great to cover up imperfections and smooth the skin's texture. Touch a drop of this concealer and feel its lustrous texture. That's what helps you achieve that flawless and luminous finish.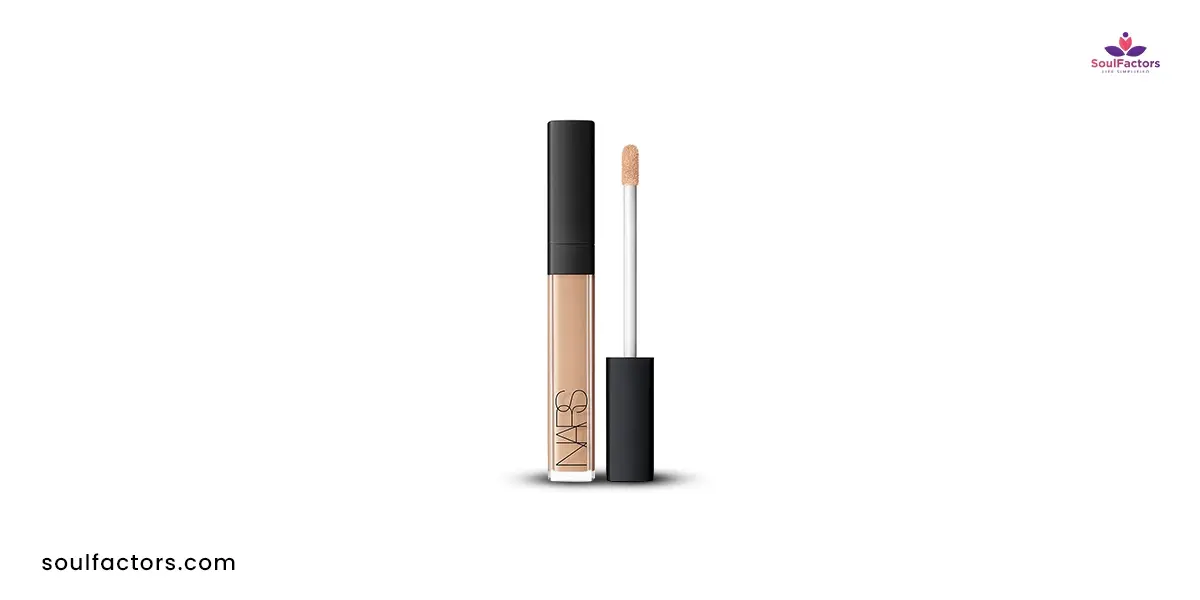 Price: $32.00
Pros:
Super hydrating formula
Offers a flawless, radiant finish
16-hour coverage
Water and transfer-resistant
Suitable for all skin types
Cons:
Quantity is less considering the price point
3. Clé de Peau Beauté Concealer SPF 27
The best concealer for mature skin that will protect your facial skin from harmful rays of the sun is the Clé de Peau Beauté Concealer with SPF 27. If you like to use concealer sticks, this one can soon become a favorite! Use it to conceal mature skin issues like sun spots, dark circles, and blemishes. The lightweight and creamy formula will take care of all your needs by providing full coverage to give you a naturally radiant look. If money is not your concern, do give this luxurious concealer a try!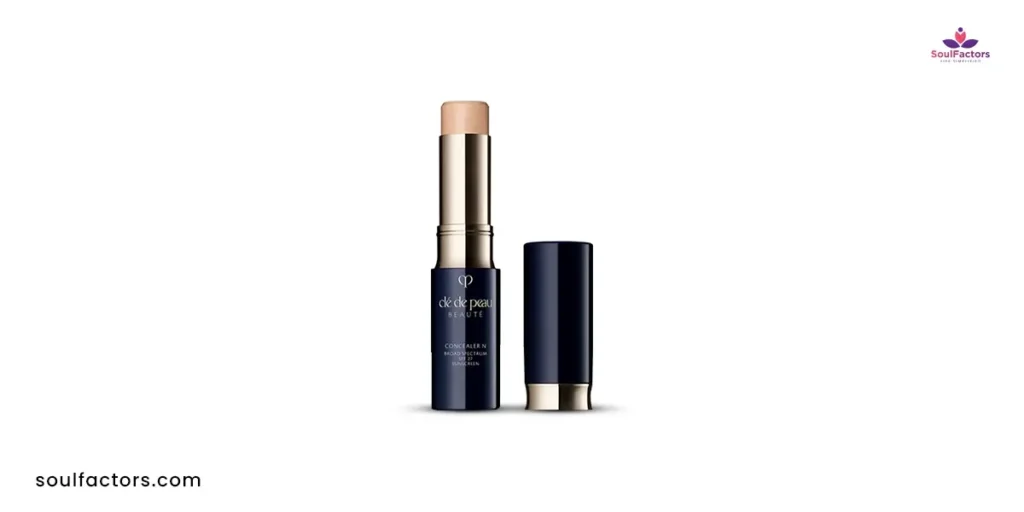 Price: $75.00
Pros:
Long-lasting formula
Gives an even finish
Addresses all skin concerns
Improves skin texture with regular use
Has skin-loving ingredients like hyaluronic acid and argan oil
Cons:
This concealer is pricey!
There are only 13 shades to choose from
4. Giorgio Armani Beauty Luminous Silk Concealer
Filled with the goodness of caffeine, vitamin E, and glycerin, this award-winning concealer by Giorgio Armani gives you a creaseless and airbrushed finish. It is one of the best undereye concealer for mature skin and a good alternative for women with oily skin. Why? Because it's completely oil-free. But if you have dry skin, worry not! It will keep your skin hydrated for 24 hours straight and not let you appear dry and cakey. So, whether you're looking for a product that will conceal and correct or highlight and brighten specific areas of your face, this Armani product is worth checking out!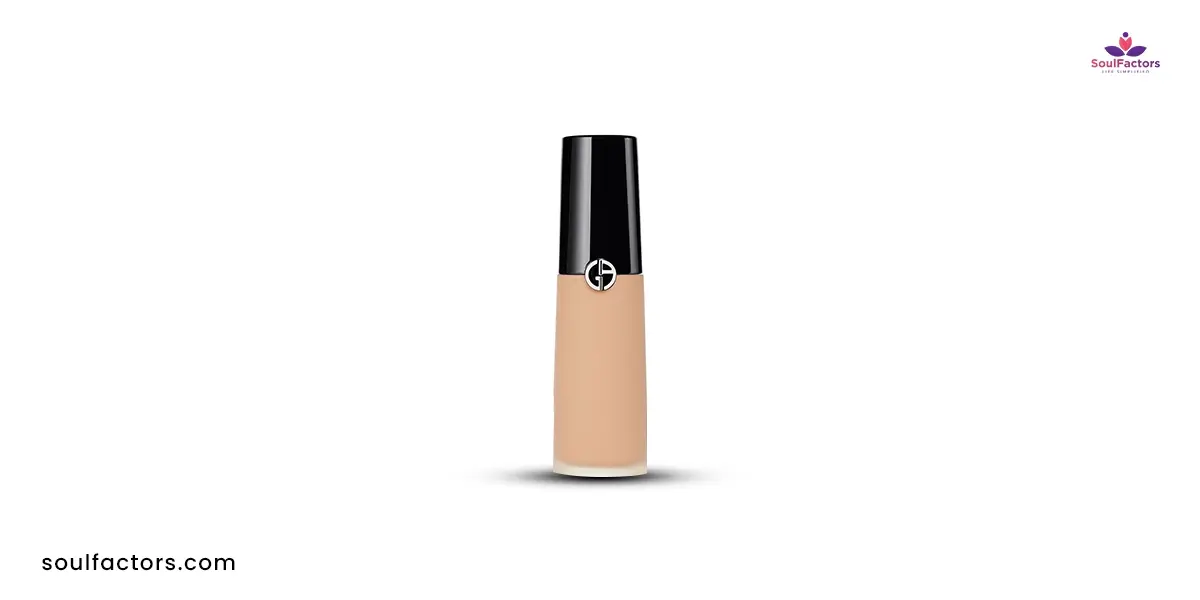 Price: $39.00
Pros:
Gives a skin-like finish
Versatile, multi-use concealer
Creamy and non-drying formula
Offers medium correction but can be built up for full coverage
Cons:
May not hold up for a very long time
Best Concealer For Mature Skin –
5. Laura Mercier Flawless Fusion Ultra-Longwear Concealer
Are you on the hunt for the best eye concealer for mature skin? Look no further and check out this excellent crease-resistant concealer at your nearest beauty store. This little tube goes a long way in camouflaging all that you don't want to show for a good 12 hours. Its lightweight formula gives a barely-there feel, and the doe-foot applicator glides smoothly on the skin, so you can easily get a soft-focus effect that diminishes skin imperfections on your mature skin.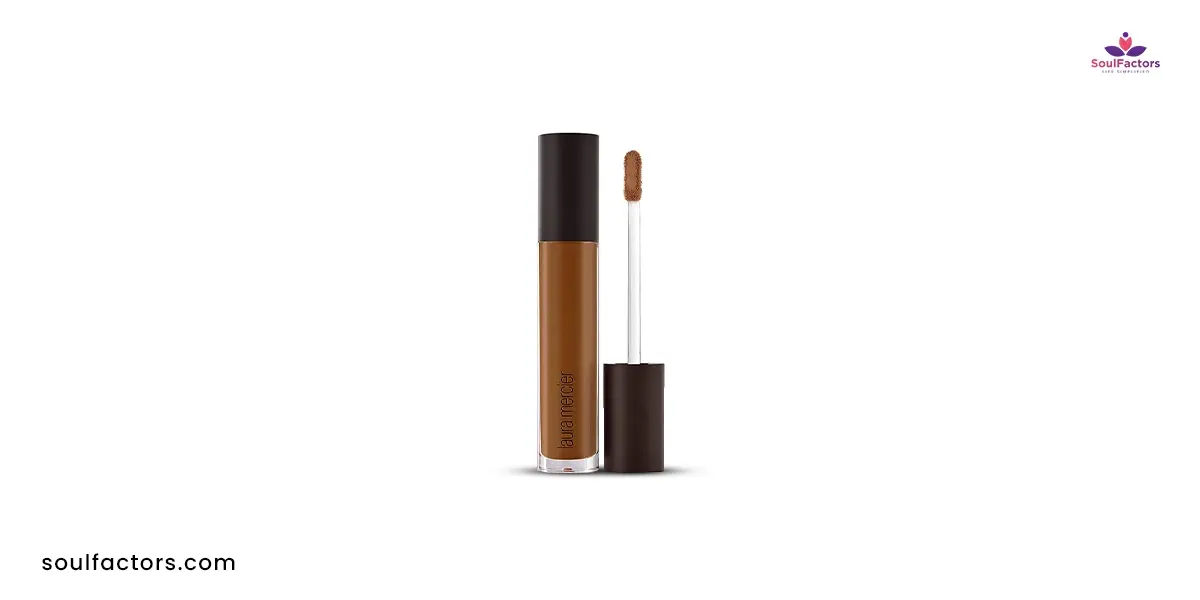 Price: $33.00
Pros:
Transfer-proof
Can be used for medium to full coverage
Resistant to water, sweat, and humidity
Cons:
May feel heavy when used for full coverage
A hydrating under-eye cream may be required to prep the skin before concealer application
6. Yves Saint Laurent Touche Éclat All-Over Brightening Concealer Pen
Waking up in the morning with that tired, dull-looking face is such a mood spoiler. But this magical pen by YSL is a total must-have if you want to instantly look better (and, in turn, feel better!) without too much fuss. This brightening concealer pen can smooth your fine lines and give your face an instant lift. It is perfect for days when you're not in the mood to go through the entire make-up regimen and just want a little touch-up to look fresh and awake. No wonder this fine makeup product is found in the handbags of many women to get that quick, no make-up look!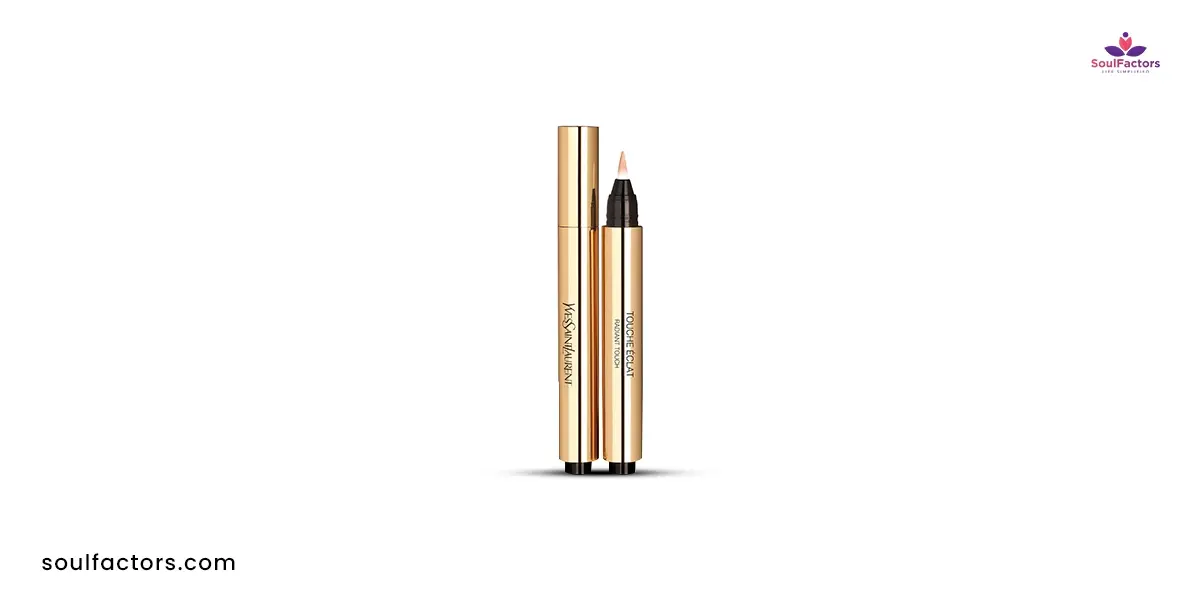 Price: $32
Pros:
Easy-to-use pen
Great for highlighting and brightening facial features
Contains light-infused pigments to give a healthy glow
Cons:
It's pricey, considering the amount of product you get when compared to tube concealers
7. Tarte Shape Tape Concealer
Another best eye concealer for mature skin is the Tarte Shape Tape Concealer. Fans of matte-finish concealers will love this full-coverage product, which has already made a mark in the beauty industry as a popular bestseller. It is great coverage-wise, and is available in multiple shades to cater to people of varied skin tones. Besides doing a good job at covering imperfections, the concealer's 'tape technology' blurs fine lines and wrinkles, which are a serious concern for mature skin.
Price: $31.00
Pros:
A little product is enough to give full coverage
No-crease formula with 16-hour wear
Available in full-size and travel-size packs
Cons:
May need a little extra time to blend well
8. Dior Forever Skin Correct Full-Coverage Concealer
The next best under eye concealer that doesn't crease is from Dior. It is perfect for when you're attending long events that go on for several hours. The powerful formula of Dior Forever Skin Correct Full-Coverage Concealer stays for up to 24 hours and retains skin moisture all this time (isn't that amazing?). So once you're done with your makeup, you probably won't need a reapplication anytime soon. Available in 30 different shades and a 0.37-oz bottle, you will surely find a match for yourself.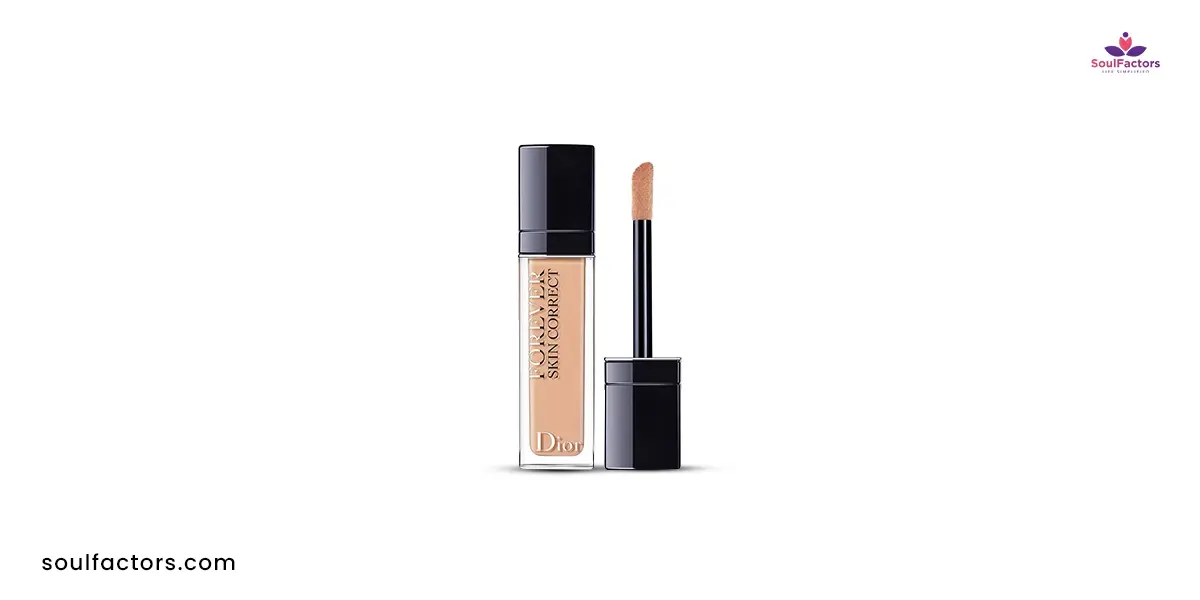 Price: $40.00
Pros:
Super long-lasting formula
Keeps the skin hydrated
Works well on under-eye discoloration
Cons:
Too much application can give the face a cakey appearance
9. L'Oréal Paris Infallible Full Wear Concealer For Mature Skin
This full-wear, full-coverage product is yet another best drugstore under eye concealer for mature skin. Wear it with confidence for up to 24 hours without worrying about creasing, fading, or flaking. The concealer seamlessly covers dark circles and blemishes, giving you a flawless matte finish. The best part of this concealer is its extra-large applicator, which covers a large area in a single stroke. So ladies! If you want to transform your looks without burning a hole in your pockets, get yourself this L'Oréal Paris concealer, which is all about a flawless complexion.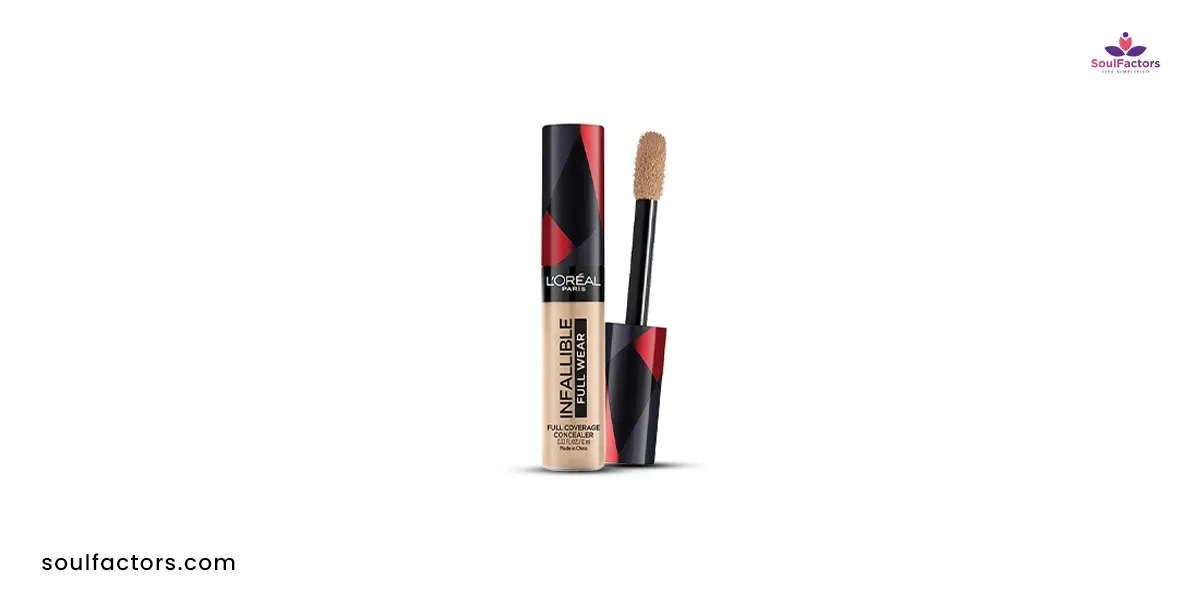 Price: $11.97
Pros:
Waterproof and transfer-resistant
Long-wearing formula
Multiple shades are available
Cons:
The formula is very thick and can dry out quickly if not blended immediately
10. e.l.f. Cosmetics 16 HR Camo Concealer
Here's one more pocket-friendly concealer you can grab from your local drugstore. Infused with avocado oil and kaolin clay, this full-coverage makeup staple gives your skin a matte finish that remains undisturbed for several hours at a stretch. The formula is lightweight and intensely pigmented, so you won't have to use too much of it to create a spotless, well-defined look.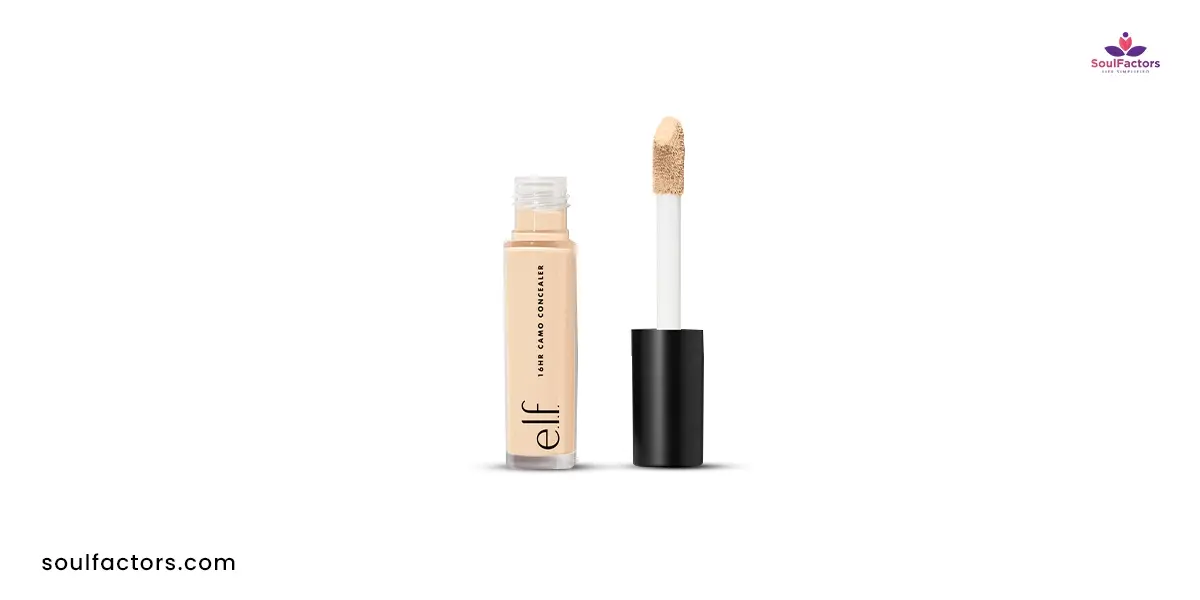 Price: $7.00
Pros:
Suitable for all skin types
Plenty of shades to pick from
Vegan and cruelty-free
Cons:
Blending can get difficult as it dries real quick
That's A Wrap!
A concealer can elevate or undermine your look. The right shade can hide all your imperfections and help you achieve that flawless-looking skin. However, a poorly matched concealer can kill your entire appearance and may even make you look like a zombie! So, Whenever you go concealer shopping, bring a friend along to help you find your shade and achieve flawless makeup with these innovative formulations launched in 2023. Wouldn't it be a lot more fun to grab your desired makeup essentials with your bestie?
Take your time to find the perfect shade for your skin tone. Apply the concealer along your jawline and observe it in natural lighting. If it looks good, you've probably found your perfect match!
We hope choosing the best concealer for mature skin has become a tad bit easier for you after going through the exclusive list we have shared above. All products that have made it to our list are from well-known brands known for their wide range of cosmetic products. So, what are you waiting for? Cover up blemishes, hide dark circles, create a contour, and brighten up your eyes with one of our favorite concealers for aging skin. Happy shopping!
FAQ
What Type Of Concealer Is Best For Aging Skin?
A hydrating, creamy concealer with a lightweight and smooth texture offering medium to full coverage is most suitable for aging skin.
What Is The Best Undereye Concealer For Dark Circles On Mature Skin?
The Giorgio Armani Beauty Luminous Silk Concealer (a high-end product) and Maybelline New York Instant Age Rewind Eraser Multi-Use Concealer (a drugstore product) are two of the best undereye concealers for dark circles on mature skin.
Which Type Of Concealer Is Best?
Liquid concealers are the best choice for most people, as they can be used on dry, combination, or oily skin. Their hydrating formulas and light consistency make blending easy and allow you to build up in case you need more coverage.
Which Maybelline Concealer Is For Older Skin?
Maybelline New York Instant Age Rewind Eraser Multi-Use Concealer is a good choice for people with older skin. Its easy-to-use applicator is great for beginners too!