Red and rosy cheeks have always been associated with health, youth, and beauty. But that's not a sentiment shared by the over 40 million people across the world that suffer from rosacea, an incurable chronic skin condition resulting in facial redness and flushing. Apart from being difficult to manage, it also makes one more conscious about their appearance. Luckily, makeup products can help minimize the redness and provide a flawless look. On the hunt for the best makeup for rosacea? Here's a curated list of 10 products you should check out:
Best Makeup For Rosacea: What Is Rosacea?
Before diving deep into product recommendations, here's a quick breakdown of what rosacea is:
In simple terms, rosacea(1) is an inflammatory condition primarily affecting your face. A tell-tale sign of the condition is visible blood vessels, resulting in facial redness. While acne is a particular skin condition, rosacea may also manifest in pustules, papules, or pimples.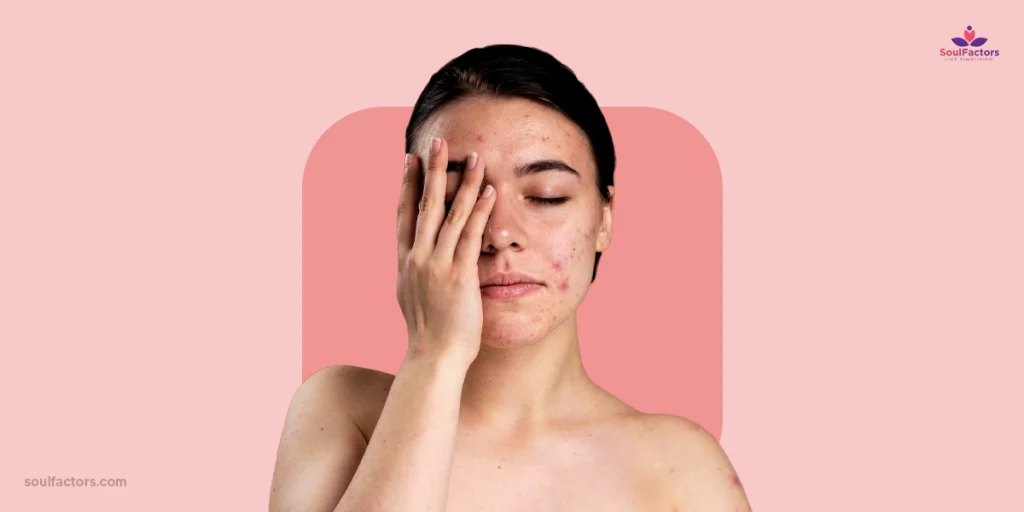 The exact cause of rosacea remains a mystery. However, as it is an inflammatory condition, it is possible that your immune system may be on overdrive. There are also genetic and environmental factors at play.
It is also a myth that rosacea only affects Caucasians. Even though it is difficult to diagnose in people of color, studies show that rosacea is a common concern for Indians.
Dermatologists say that rosacea can show up on your face in different ways, such as:
broken capillaries and general redness
breakouts that resemble acne
a red and swollen nose
the area around your skin may be red and itchy, and you may also experience problems with your vision
Triggers for a rosacea flare-up vary — for some, spending a few minutes under sunlight can leave them red in the face, whereas for others, a spoonful of that spicy curry can cause a flare-up. And for some, even a slight hint of anxiety or stress can result in facial redness. It's important to keep track of your triggers to minimize the chances of a flare-up.
10 Best Makeup Products For Rosacea In India
The key to cracking the code for the best makeup for rosacea sufferers is not rocket science.
But that means you must pick products enriched with the right ingredients for your specific needs. Anti-inflammatory ingredients such as colloidal oatmeal and aloe vera extract, for example, are hero ingredients for reducing redness and soothing your skin.
Similarly, the formulation you pick is equally important. Pressed powders fare better than liquid products as there is a greater risk of the liquid clogging your pore and flaring up redness.
What makeup is best for rosacea also varies from person to person. Remember that rosacea presents differently in different individuals. Therefore, it is extremely important to consider your skin's overall condition, type, and texture before allowing any makeup product near your face.
Ready to discover the best makeup for rosacea you can consider adding to your kit? Here are 10 holy grail products to slay your glam game:
1- L'oreal Paris True Match Minerals Powder Foundation
If one had to pick the best makeup for rosacea in the drugstore category, this product from one of the most famous makeup brands is a crowd favorite for a reason.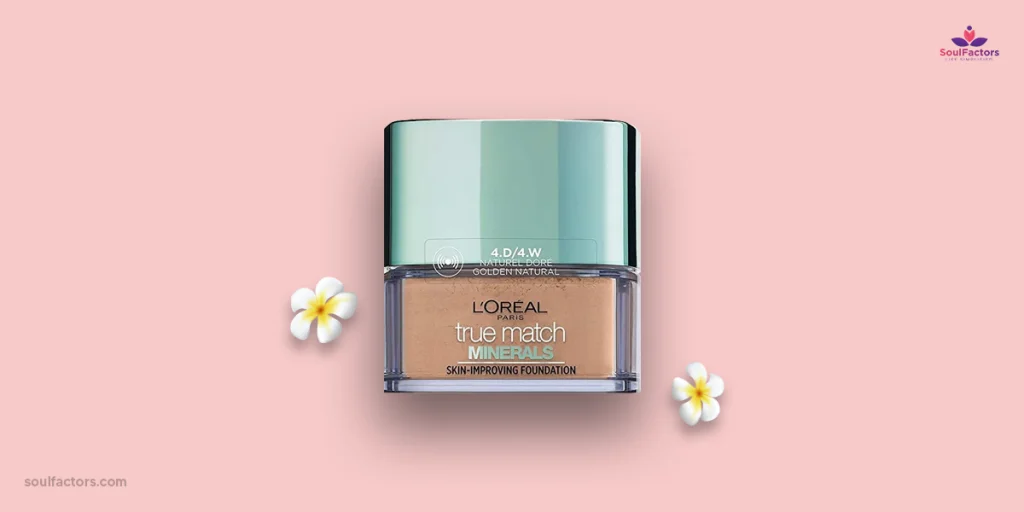 It is 100 percent talc and fragrance-free and contains anti-inflammatory products such as zinc and kaolin. The formula contains micronized mineral pigments that provide even coverage without going inside your pores.
The foundation also has sea minerals to combat the discomfort and reduce the chances of breakouts
In a nutshell, if you are looking for a dermatologically tested foundation that provides a lightweight feel, smooth finish, and is easy on your pocket, this is the best foundation for rosacea in the drugstore range.
Here are the pros and cons at a glance:
Pros
Doesn't smudge
No cakey feeling post-application
Available in six shades
Cons
The application can be a bit challenging for beginners
The brush is not very soft and may irritate your rosacea-prone skin
2- Missha M Perfect Cover B.B. Cream SPF 42 P.A. ++
Not in the mood for full coverage but still want sheer and even look? B.B. creams are a terrific option you can consider for your rosacea-prone skin.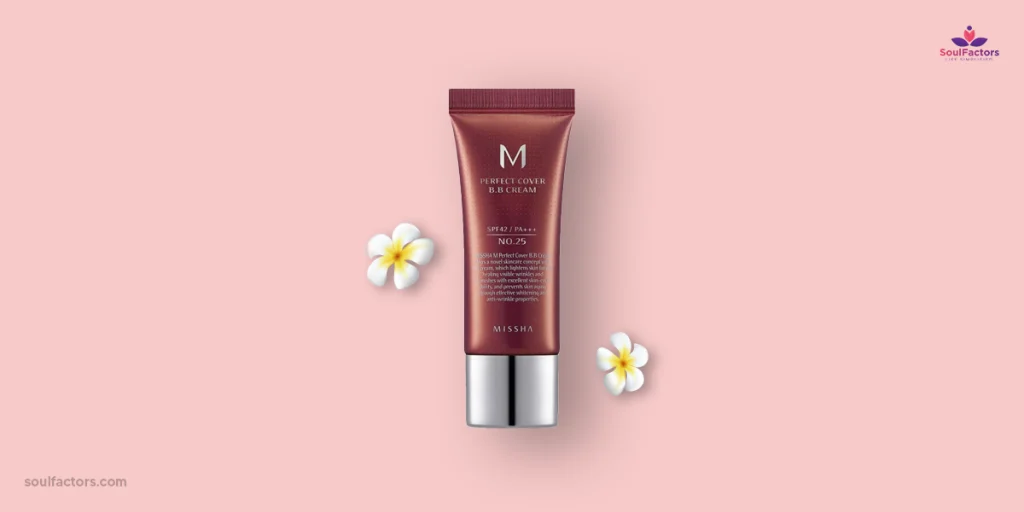 The M Perfect B.B. cream from South Korean beauty brand Missha ranks as one of the best makeup items for rosacea, especially if you are on the hunt for a buildable formula. Infused with chamomile and hyaluronic acid, this B.B. cream adds light moisturization without leaving you greasy. It also contains adenosine(2), an anti-inflammatory agent that helps with barrier repair and healing.
Here are the pros and cons at a glance:
Pros
Best makeup for rosacea that provides a semi-matt finish
Comes with sunscreen filters such as Zinc Oxide, Titanium Dioxide, and Octinoxate
Seven shades to choose from
Cons
Some may find the B.B. cream to aggravate their rosacea as it contains a minimal amount of fragrance
Doesn't provide full coverage
3 -Innisfree Pore Blur Primer
Primer preps your skin so that you can apply your foundation smoothly. Makeup artists also recommend using a primer to blur your pores and smooth any texture.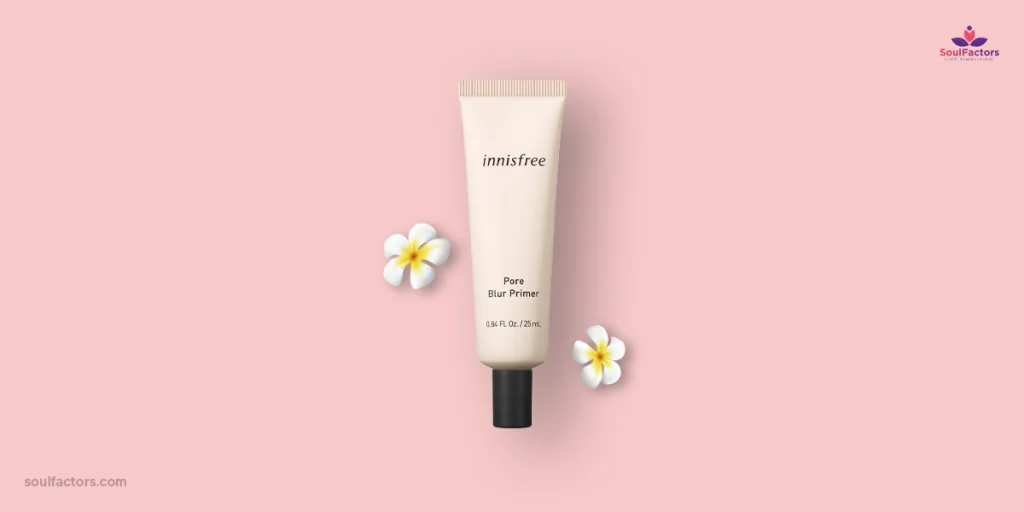 The Pore Blur primer from South Korean beauty giant Innisfree is one of the top recommendations for the best makeup for rosacea. As a non-comedogenic
blurring primer gives you a smooth base so the foundation looks more natural and even on your skin. Green tea and mint are the two hero ingredients of this nifty product that soothe your skin.
Here are the pros and cons at a glance:
Pros
Makes your foundation last longer
Control oil and shine from sebum
Doesn't contain silicone oil
A small amount is enough
Cons
If you have too many enlarged pores, the primer may not do a great job
4 – Maybelline Fit Me Concealer
The list of the best makeup for rosacea would be incomplete without featuring a concealer.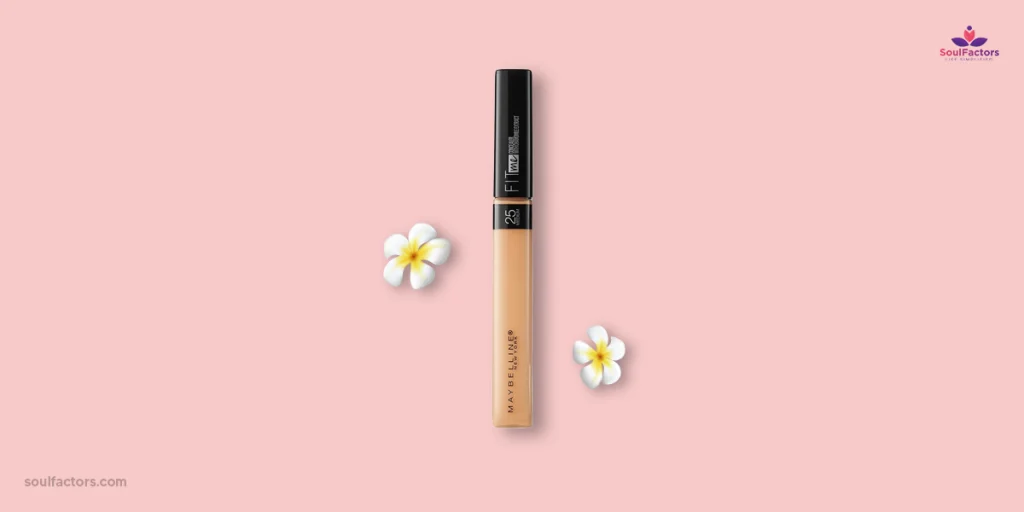 Maybelline's concealer is allergy tested, non-comedogenic, and contains zero fragrance or oil. It has a creamy consistency that's easy to spread. Naturally, this concealer ranks high in the race for the best drugstore concealer for rosacea.
Here are the pros and cons at a glance:
Pros
Doesn't irritate your eyes
Fade-proof and long-lasting
Provides buildable coverage and hides redness completely, making it the best makeup to cover redness on cheeks
Available in 18 shades
Cons
May look greyish on medium skin tones if you pick the wrong shade
It may settle in your under-eye crease if you skip the setting powder
5 – L.A. Girl Pro HD conceal – green corrector
You can opt for cover corrective makeup for rosacea if you have severe to moderate redness. And color correctors are every makeup artist's go-to product for cover correction.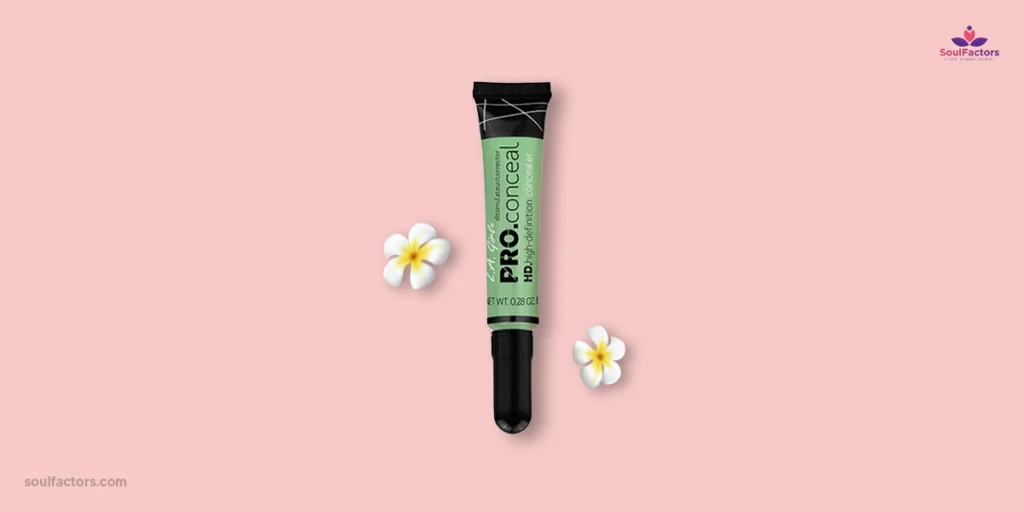 The idea is to use a color complementary to the discoloration to neutralize it and create a flawless base. One of the superstars in this category is the green color corrector from L.A. Girl.
Why is it considered as best makeup for rosacea, Not only does it blend like a dream, but it is also crease-resistant and offers opaque coverage. Even though it is creamy, the texture is extremely lightweight, giving you a barely-there feeling. And given the price tag, it is truly one of the best drugstore makeup for rosacea
Here are the pros and cons at a glance:
Pros
The color payoff is good
Fragrance-free
Long-lasting formula
Comes with a tip applicator to reduce product wastage
Cons
If you are extremely pale, the green corrector may be too dark
It may enhance your fine lines if you skip prepping your skin with a hydrating moisturizer
6 – Incolor I-Divine Mineral-Based Eyeshadow Palette
Rosacea may also affect the skin around your eyes. If you love to dress up your eyes, you need to pay special attention when choosing the best makeup for rosacea.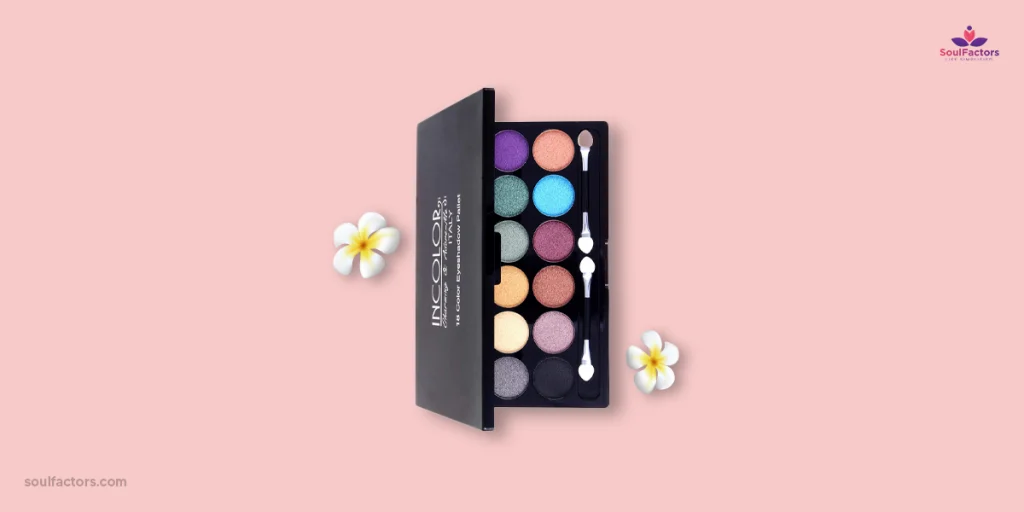 The eyeshadow palette from Incolor offers a range of colors that work well for both day and night looks. You can use neutral colors that are less likely to trigger rosacea around your eye as they are lightly pigmented
Here are the pros and cons at a glance:
Pros
Easy to blend
Lasts long
Travel friendly
Cons
You need multiple layers of shimmery shades if you like a high-shine finish
7 – Milani Rose Powder Blush
Facial redness is a hallmark of rosacea, so any additional color on your cheek may be unnecessary. You can always skip the blush and allow the natural redness to shine.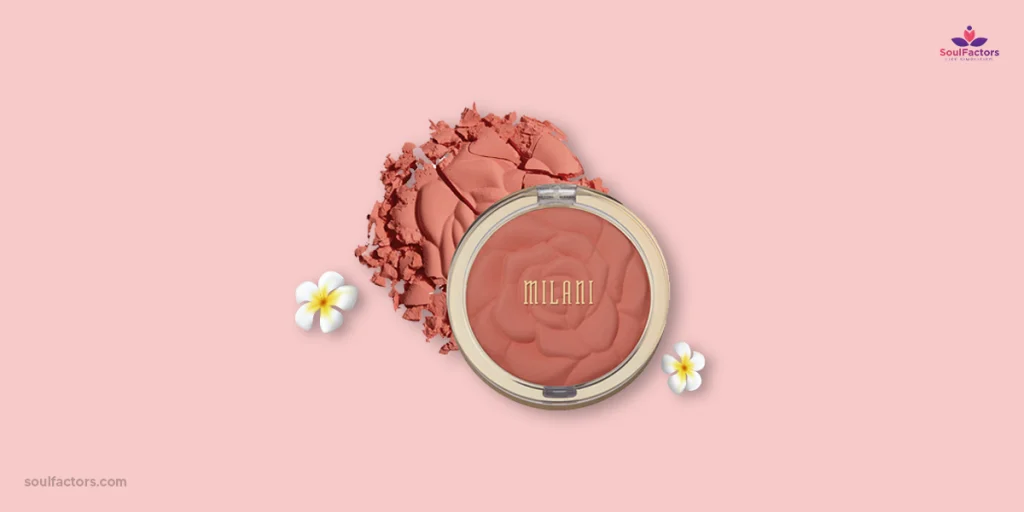 But if you want to add a blush to your list of the best makeup for rosacea, the rose powder blush from Milani is a safe bet. It is talc-free and pigmented. Just a single swirl is enough to add a natural flush to your cheeks.
Here are the pros and cons at a glance:
Pros
Easily blendable
Buildable formula
Cons
Some users find it too powdery
8- PAC Studio H.D. Powder
When you put in the effort to apply makeup, you also need something to hold it all in place and give you the same look the Paris filter on Instagram provides.
Enter setting powder — it soaks up excess sebum and oil and prevents your dry patches from showing.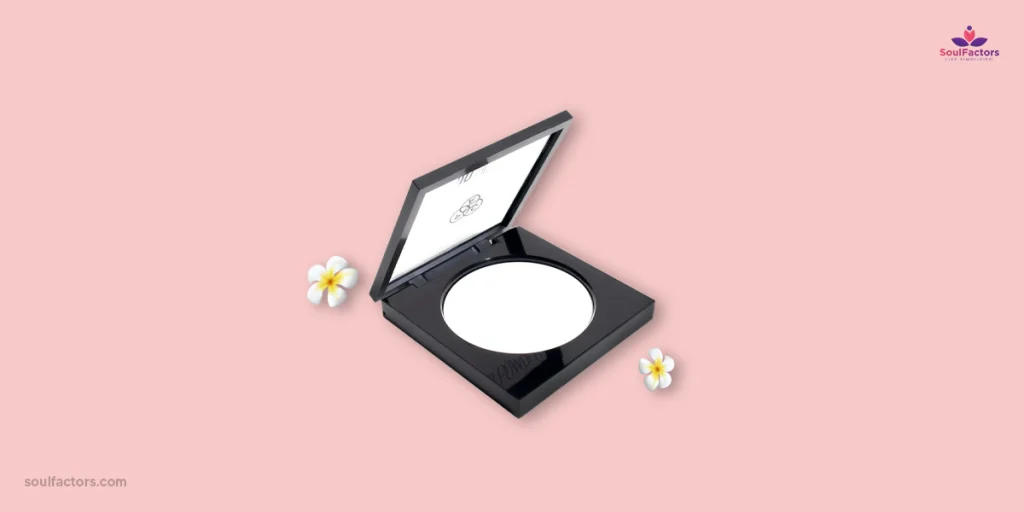 This one from PAC makes an excellent addition to your makeup drawer. It is part of the best makeup for rosacea as it is extremely lightweight, breathable, and a master at blurring imperfections.
Here are the pros and cons at a glance:
Pros
Controls oil and shine
Provides sheer to medium coverage
No flashbacks
Stays put for almost 9 hours
Cons
As it is extremely finely milled, beginners may have a hard time using it
9- Plum Eye Swear By Volume Mascara
As long as your mascara is water-resistant, gentle, and non-irritating, you can pick any brand you prefer.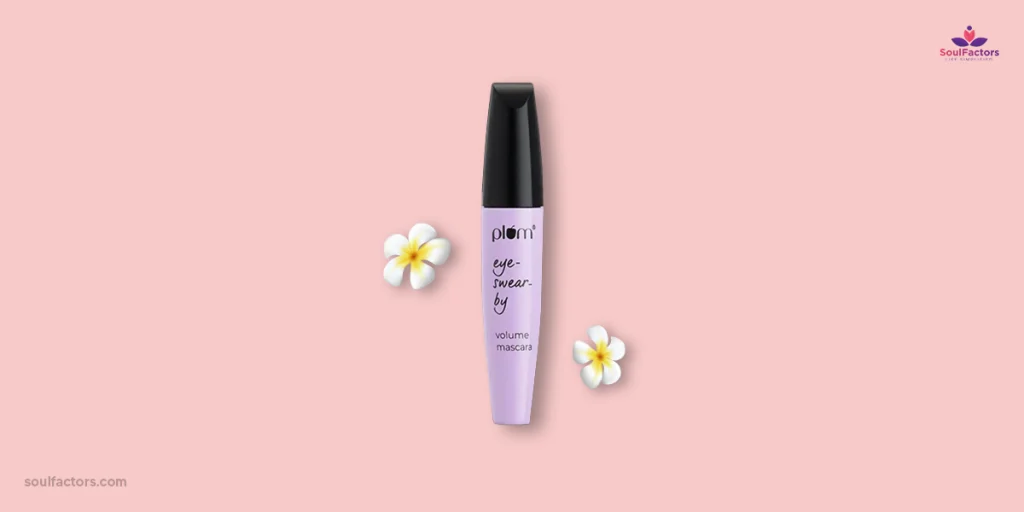 The product to make it to the current list of the best makeup for rosacea & eczema is a volumizing mascara by Plum. Enriched with Vitamin E and camellia seed oil, it makes application a breeze even for those with the shakiest hands.
Here are the pros and cons at a glance:
Pros
Bristles on the wand are extra firm for adding instant volume and length
Waterproof
The formula is buildable for a dramatic finish
Cons
The application can be messy if you want multiple layers
10 – Bioderma Sensibio H2O Daily Soothing Cleanse
Apart from selecting the best makeup for rosacea removing makeup is just as important as applying it. And when you have rosacea which can flare up due to harsh exfoliation, you must carefully pick your makeup remover.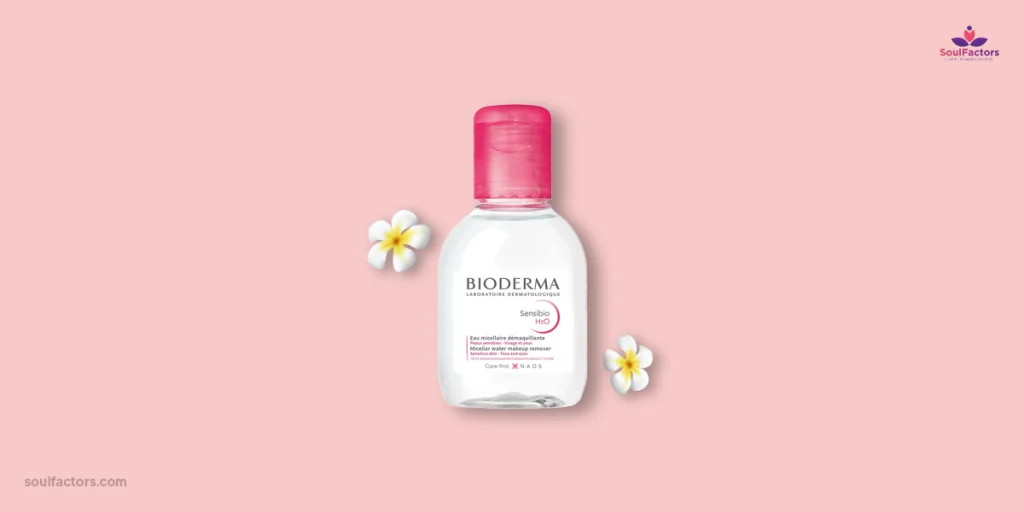 What is the best makeup cleanser for rosacea? A cult classic from Bioderma. This micellar water does an excellent job of removing even the last traces of makeup without inflaming your skin. It also contains cucumber extract famous for providing a cooling sensation.
Here are the pros and cons at a glance:
Pros
Non-greasy
Alcohol and fragrance-free
Contains three biomimetic soothing sugars meant for sensitive skin
Cons
Some users feel it cannot remove waterproof mascara completely
Now that you know what is the best makeup to use for rosacea, here's a word of caution before you start adding products to your cart — if you are trying out a new makeup product, don't start by applying it on your face directly. Instead, perform a patch test and wait for at least 48 hours to see how your skin reacts.
Cosmetologists recommend applying the product behind the neck or forearm to test skin tolerance.
Best Makeup For Rosacea: Tips To Apply Makeup
Before applying makeup, always clean and moisturize your face with rosacea-friendly products. Applying makeup on dry and irritated skin is an invitation to more inflammation.
Apply foundation by gently dabbing it with your fingertips. If you are comfortable using a brush, go for a light touch
Apply the color corrector before applying concealer. Always dot the product and dab gently. Avoid rubbing in the product vigorously as it may flare up redness and also leave you with an uneven finish
Keep it simple — the fewer products you use, the lesser the chance of exposing your skin to any potential irritants
If you want to skip color correction, go for a yellow-toned foundation to neutralize the redness
Use your fingertips to blend the products instead of harsh brushes
Proactively choose gentler compositions to reduce the chances of triggering your rosacea
Ensure your makeup products are dermatologically tested and non-comedogenic
Don't apply a new makeup product without patch testing
Always remove your makeup completely before going to bed. A double cleanse with a gentle cleanser ensures that nothing gets left behind
Never skip reading the ingredient label before you purchase or use a product.
Living with a chronic condition that can flare up due to a number of factors (some beyond your control) can take a hit on your self-esteem. While the best makeup for rosacea is not a cure, it can help you regain self-confidence and embrace yourself.
FAQ Related To Best Makeup For Rosacea
1. What kind of makeup is good for rosacea?
The best makeup for rosacea sufferers is one that doesn't include irritating ingredients such as talc. Mineral makeup is a go-to choice for anyone with rosacea, thanks to its non-comedogenic and anti-inflammatory properties. So watch for ingredients such as titanium dioxide, zinc oxide, iron oxides, mica, bismuth oxychloride, or boron nitride.
2. What makeup is not good for rosacea?
Any makeup that contains alcohol-based ingredients, oils, or fragrances is best avoided when you have rosacea. But if some of the makeup products that you love contain fragrance or alcohol and it works for you without causing flare-ups, don't bin them right away.
3. What color concealer is best for rosacea?
Most makeup artists swear by green concealer for rosacea-prone skin tones. As green sits directly opposite red on the color wheel, it cancels out the redness.
4. Do any celebrities have rosacea?
Of course, skin conditions like rosacea can affect anyone, including celebrities.
Some celebrities who have opened up about their struggles with this chronic condition are Cynthia Nixon, Sofia Vergara, Zeenat Aman, and Sai Pallavi. This also serves as a great reminder that rosacea is nothing to be ashamed of.
Ready To Stock Up Your Kit With The Best Drugstore Makeup For Rosacea?
Finding makeup products that suit your skin and address your concerns takes work. And with a chronic condition like rosacea, finding out the right product is even more frustrating. So don't lose heart if you are plagued with hits and misses on your quest to find the best makeup for rosacea.
Instead of being fussy about finding what brand of makeup is best for rosacea, pay more attention to the ingredient list and formulations. The more aware you are about rosacea-friendly ingredients, the better the chances of hitting the jackpot.
Finally, what counts as the best makeup for rosacea completely depends on your preferences and what your skin tolerates.
So even if your favorite product hasn't made it to this list, don't stop using it.