Find the answer to the question – is Garnier good for your hair?
If your search for a good hair care brand has landed you at the doorsteps of Garnier, you must be wondering if it is the right choice or if you are signing up for another journey filled with hair fall and dull and lifeless hair. When it comes to our hair, we all wish to stay clear of the trial-and-error method. Most of us are already a victim of hairfall; why add to it with the wrong choice of hair care product? But how do we know what's good for our hair unless we try them out? In this case, without trying the haircare range of Garnier, how would you know if it's the magical remedy you have been looking for all along or not? Let us help you out. With us, go through everything there is to know about Garnier and find the answer to the question is Garnier good for your hair? We will be considering not one but several Garnier hair care products, including shampoos, conditioners, hair dyes, etc., and see if it's a brand that deserves our thumbs up.
Let's get started.
Is Garnier Good For Your Hair? Knowing The Brand!
Finding the right products for your hair is a task, and add to it the plethora of choices available in the market; you are in for a confusing ride. Today, let's explore one brand which has captured a considerable portion of the market with its haircare range – Garnier.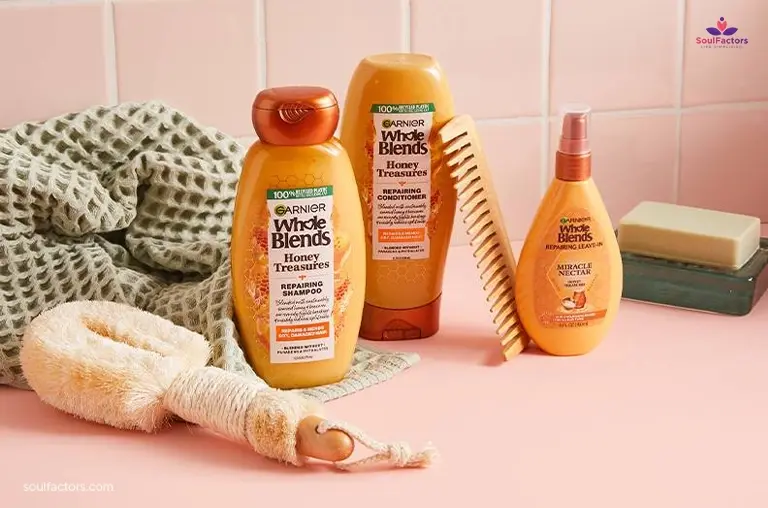 Garnier has been in the hair care landscape since 1904 and was acquired by the industry giant L'Oréal in 1965. The brand launched itself with a hair lotion and now has n number of haircare and skincare products under its wing. From shampoos and leave-in stylers for soft curls and hair dyes to anti-frizz serum and conditioners, It has it all under its wing and can be the one-stop for your hair care and styling needs. The Garnier range is proven to deliver desirable effects on a budget; it is known for its affordable products that can give your hair the care it needs without burning a hole in your pocket.
10 Best Garnier Hair Care Products Worth A Try
Let's explore the best Garnier hair care products and find a concrete answer: Is Garnier good for your hair?
Garnier Fructis Range: Is Garnier Fructis Good For Your Hair?
The Fructis range is the most extensive launch of Garnier and covers several shampoos and conditions for both straight and curly hair. Marketed as the perfect solution for repairing and strengthening your hair, it is a cult favorite and the most preferred and recommended range of Garnier.
Some Garnier Fructis favorites include:
1. Garnier Fructis Long & Strong
Price: Rs. 299 (Shampoo), Rs. 190 (Conditioner)
Suitable for all hair types
Active fruit complexes that revitalize your hair
Anti-breakage and anti-split ends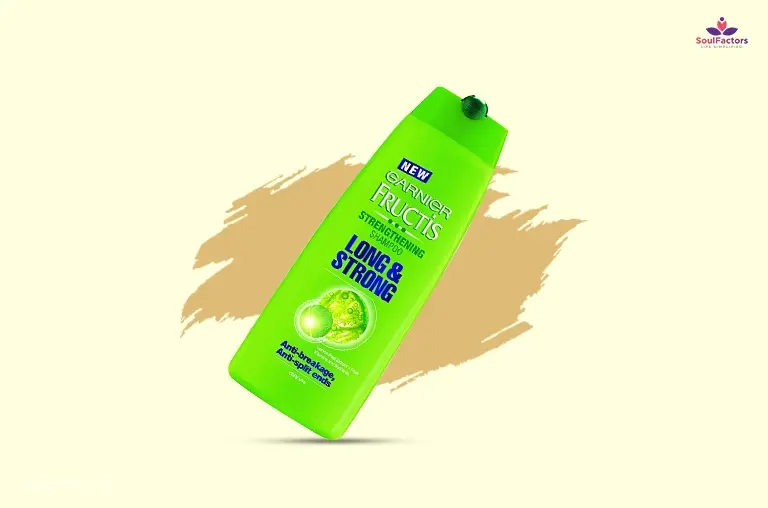 2. Garnier Fructis Damage Eraser
Price: Rs. 2956
Active fruit protein
Infused with amla oil extract(1)
Reverses damages caused by constant hair styling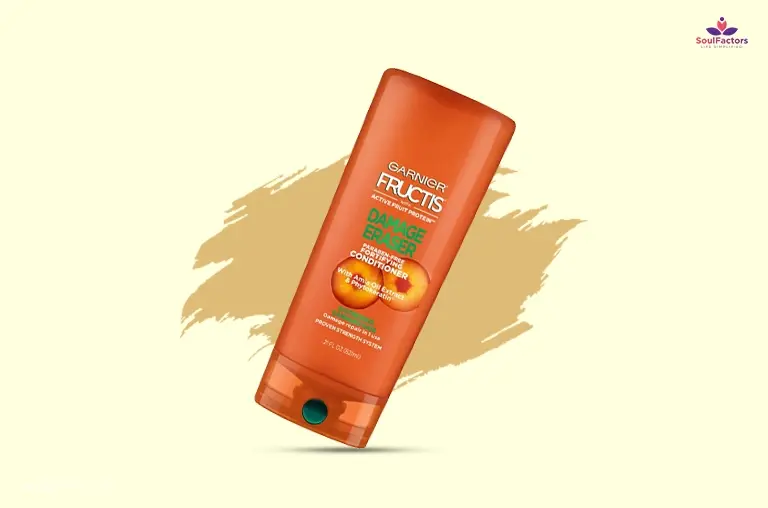 3. Garnier Fructis Color Shield
Price: Rs. 4974 (Shampoo), Rs. 1615 (Conditioner)
Color lock property
With acai berry antioxidant and UV filters
resist wash-out and fade-out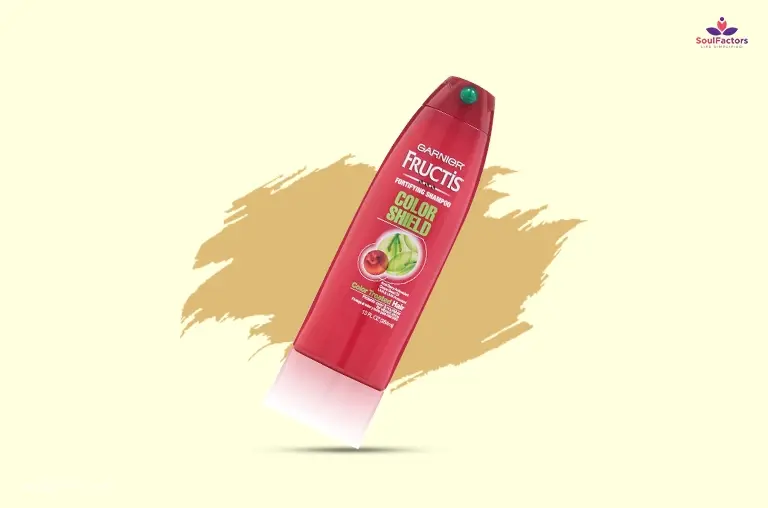 4. Garnier Fructis Full And Plush
Price: Rs. 1799 (Shampoo), Rs. 1947 (Conditioner)
Volumizes fine and flat hair
Enriched with the goodness of pomegranate
Proven strength system
Paraben(2) and Phthalates-free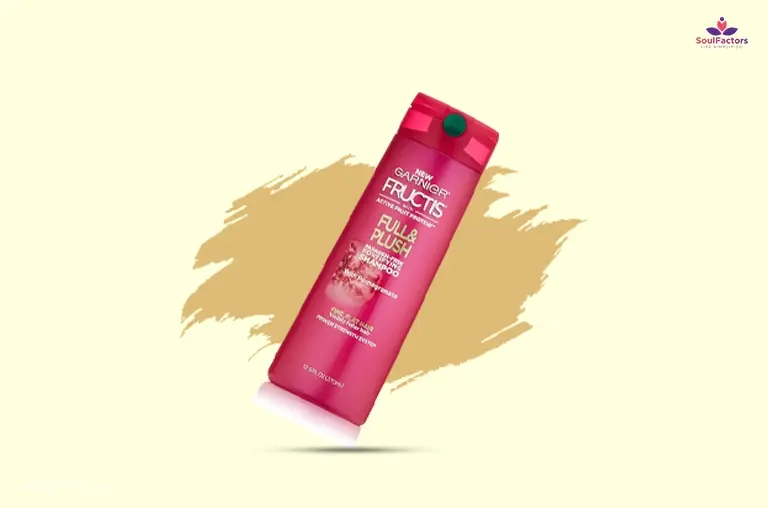 While some have hosted this range as their favorite, others have dismissed it for causing hair breakage. With so many mixed reviews, it is difficult to answer the question: Is Garnier Fructis good for your hair? The point is what works for one hair type might not work for another. So, it is important to closely examine each ingredient and determine whether the product you are considering is the right fit for your hair or not. The listed products of the Garnier Fructis range are positively reviewed by most users, so they can be your best bet. But for added clarity, check the ingredient list and decide accordingly.
Is Garnier Good For Your Hair?
Garnier Whole Blends
Another Garnier range worth trying is the Garnier Whole Blends strengthening shampoos and conditioners. Infused with the goodness of several natural extracts like honey, coconut water, and aloe vera, it claims to give your hair the nourishment it needs and reverse the active signs of damage. Also, paraben-free keeps any adverse effects to a minimum. With most Amazon reviews being on the positive side, it is indeed a must-try. So, if you ask us – if Garnier Whole Blends is good for you, we will answer in the affirmative and ask you to try it out at least once.
Some Garnier Whole Blends favorites include:
1. Garnier Hair Care Whole Blends Repairing Shampoo Honey Treasures
Price: Rs. 2500
With the goodness of honey and beeswax
Paraben and Phthalates-free
Fights breakage and reduces split ends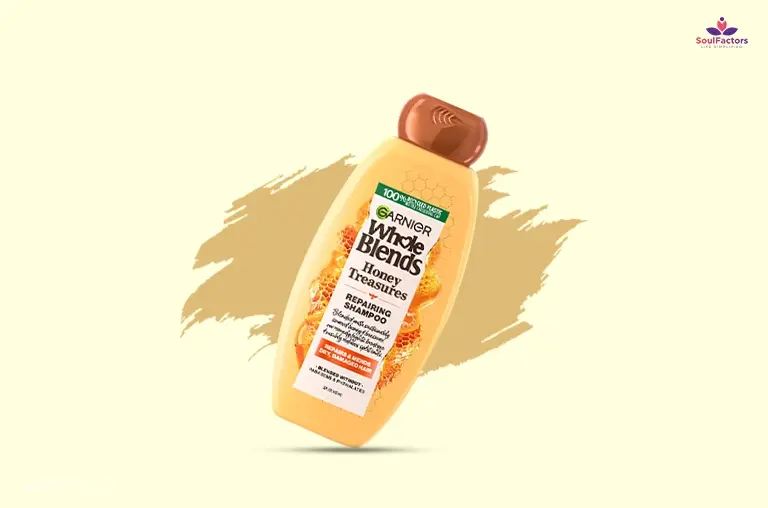 2. Garnier Whole Blends Gentle Oat Delicacy Shampoo For Sensitive Scalp
Price: Rs. 2313
Infused with oats and milk cream extracts
Paraben-free
Tested for sensitive scalp
3. Garnier Whole Blends Gentle Oat Delicacy Shampoo For Sensitive Scalp
Price: Rs. 2360
Made with the goodness of argan oil and cranberry extracts
Boosts the vibrancy of your hair
Locks your hair color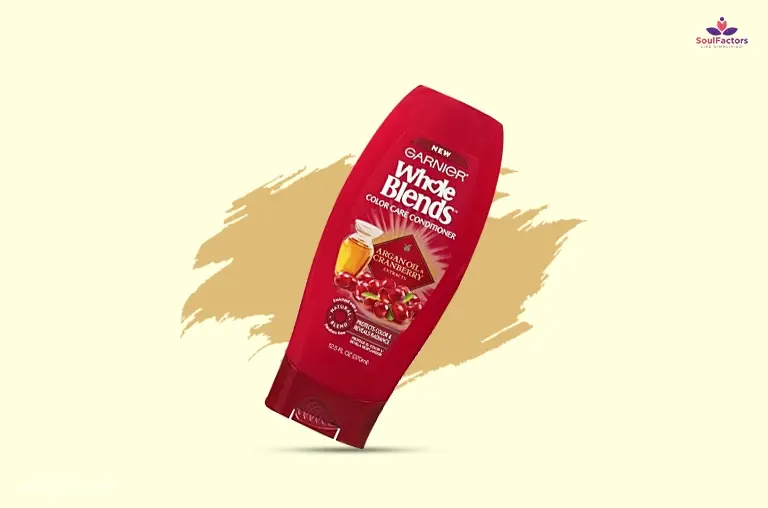 4. Garnier Whole Blends Hydrating Conditioner With Coconut Water & Vanilla Milk Extracts
Price: Rs. 2411
Revitalizing properties
Nourishes dry hair
Mild formula, suitable for everyday use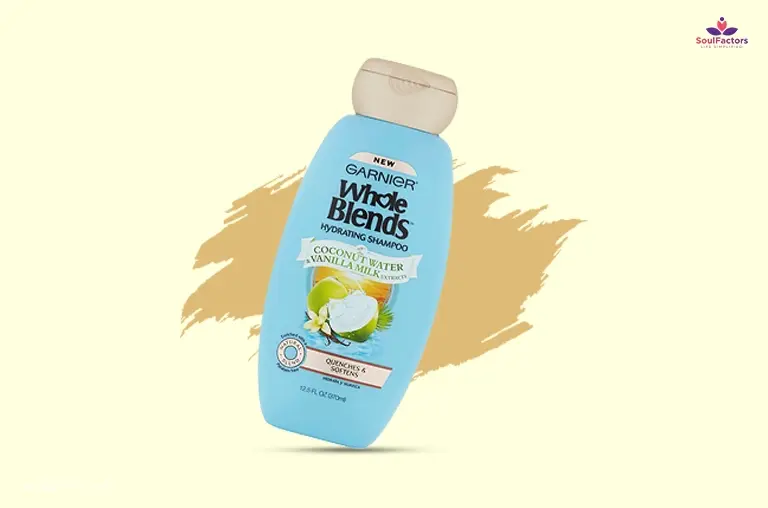 The list goes on, and you can easily find one that suits your hair type. If you are able to land on the best mix for you, then your answer to the question – is Garnier good for your hair, would also be in the affirmative.
Garnier Hair Dyes: Is Garnier Good For Dying Your Hair?
Garnier has not limited itself to shampoos, conditioners, and serums but has also left its mark on the color market. Gainier's hair dyes are easily available in the market, but the question is – is Garnier good for dying your hair?
This dye range is both affordable and easy to use.
They are available in several shades, including caramel brown, burgundy, light brown, intense red, etc., to name a few. You can easily pick your favorite and color your hair into your shade choice effortlessly.
Garneir's hair dyes are infused with olive, sunflower, and sweet almond oil, so they not just color your hair but also give the nourishment your hair needs to prevent dryness and frizziness.
The hair color guarantees solid results for 8 weeks, and after this period, the color will gradually fade but doesn't completely wash out.
The Garnier hair dye range is ammonia-free, so coloring your hair doesn't have to be about welcoming damage.
But note that your hair or scalp might be allergic to certain hair dyes. If irritation ensues, wash it off immediately and don't engage in any further application.
Is Garnier Good For Your Hair? Garnier Fructis Hair Food Range
Last but not least, the Garnier hair product category is food range. It markets itself as a "superfood rich in vitamins" and claims to give your hair the nourishment it needs to grow stronger and shinier. It comes in four varieties: banana, aloe vera, macadamia, and papaya, and it is perfect for normal to dry hair.
Silicon and paraben-free
No artificial colorants
100% vegan
98% natural ingredients
This vegan shampoo, conditioner, and hair mask range will cleanse and nourish your hair without damaging it any further. Unlike Garnier's other premium hair products, Fructis Hair Food is quite affordable and can easily fit your budget.
But this product received quite mixed reviews on e-commerce sites as it rated 3.8 stars. So, if you think this said concoction would work for your hair, you should try it and see how it works for your hair.
Finding Answers To Some Commonly Asked Queries
Is Garnier Good For Curly Hair?
While the Garnier range is known for its strengthening and nourishing properties, it is not ideal for curly types. Garnier seems tilted in favor of straight-haired folks, as its hair care products seem to work best for straight types. On the other hand, it has a drying-out effect on both wavy and curly hair.
Garnier has several products made especially for curly types, including:
Garnier Fructis Curl Shape Defining Spray Gel
Garnier Fructis Curl Nourish Shampoo/Conditioner/Butter Cream
Garnier Fructis Style Curl Construct Creation Mousse
While these products sell well in the market, they do contain considerable amounts of PVP (protective film) and propylene glycol (ingredient dissolver and moistener). It's exactly these ingredients that dry out your hair. So, is Garnier good for your hair? Yes, if you have straight hair, and no, if you have curly hair.
Is Garnier Conditioner Good For Hair?
The Garnier conditioners are infused with the goodness of several natural ingredients like argan oil, aloe vera, coconut water, and honey, so it does a great job at conditioning your hair. The Garnier Fructis Sleek And Shine Leave-In Conditioner is among the best and gives you a smooth and lively look. It penetrates deep into your hair strands and nourishes them from within. So, if you have been looking for ways to tame your frizzy hair, Garnier conditioner could be a great pick.
Is Garnier Shampoo Good For Hair Loss?
While Garnier shampoos are good for shine and effective against frizziness and dryness, they are not good for hair loss. If you suffer from hair loss, shifting to Garnier might increase the severity of the situation, as several users have complained. Certain ingredients in Garnier shampoos, like Glycerin and poly quats, can cause dryness and dandruff for certain scalp types. And dandruff and dryness multiples fair fall like nothing else. So, in short, they are not good for hair loss; instead, this range could make your hair fall out.
Is Garnier Fructis Leave-In Conditioner Good For Your Hair?
If you are looking for a lightweight conditioning solution that can tame your unruly hair throughout the day, then the Garnier Fructis Leave-In Conditioner can be a good option. It is quite affordable and is proven to be effective against frizzy and unmanageable hair.
Garnier also has a variant suitable for curly hair – Garnier Fructis Triple Nutrition Curl Moisture Leave-in Conditioner. You can try it if you have curly hair and try out its 48-hour stay claim.
Potential Drawbacks Of Garnier Hair Products
You cannot really answer the question – is Garnier good for your hair, without mentioning its potential drawbacks? Let's have a look at some.
Garnier is not suitable for all hair types, especially curly hair.
It can dry out your hair, and your hair might become more prone to tangles.
The Garnier range has a strong fragrance that might not appeal to many.
Strong fragrance translates to too many preservatives, which is not good for your hair.
These are some drawbacks of Garnier hair products, so even after knowing these, if you think it can be a good choice for your hair, definitely give it a try. You might land up at the best-ever hair care brand for your hair, and if it doesn't work, you can switch right away.
FAQs: A Quick Glance
Is Garnier a safe shampoo brand?
Yes, Garnier is a safe shampoo brand that several users love. Its products are sulfate-free and made of gracious amounts of natural ingredients like honey, beeswax, coconut water, etc. Also, Garnier is a cruelty-free brand, and some of its products are vegan.
Is Garnier chemical free?
Garnier products are chemical-free, except for those that are marketed so. For instance, Garnier Fructis Hair Food, Garnier Hair Care Whole Blends, etc are silicon and paraben-free.
Which Garnier shampoo is best for damaged hair?
Garnier's Whole Blends range and Hair Food are the best picks for damaged hair.
Which is best, Loreal or Garnier?
Both L'oreal and Garnier fall on the same plane when it comes to affordability and results. What differentiates the two is their effect on your hair type.
Conclusion
So the answer to the question "Is Garnier good for your hair or not?" has been finally concluded.
We have examined Garnier's hair product ranges and compare their effectiveness on different planes. For instance, we concluded that it is not good for curly hair but works well for straight hair. It can prevent frizziness for certain hair types but cause dryness for several others. So, in the end, it's all about whether the product suits your hair or not. If the positive sides of the Garnier range are what applies to your hair type, then there should be nothing stopping you from giving its shampoos and conditioners an honest try.