Using sunscreen during pregnancy may sound like a huge, clear no-no. It doesn't even sound safe, right? Well, you cannot skip wearing sunscreen even (especially) when pregnant. Yes, not all ingredients used in sunscreens are safe to use during pregnancy, which is why it is important to use pregnancy-safe sunscreens.
Factor in the surging hormones that may or may not make your skin even more sensitive to sun exposure than usual during pregnancy, the significance of using safe sunscreens becomes all the more crucial.
Best Pregnancy Safe Sunscreens – Our Top Pick
Among the list of things you have to avoid during pregnancy, sunscreen is quite an important one to scrutinize and double-check. Because the product goes on your skin and the skin absorbs it —chemical sunscreens, in particular, be extremely conscious of what you apply to your skin.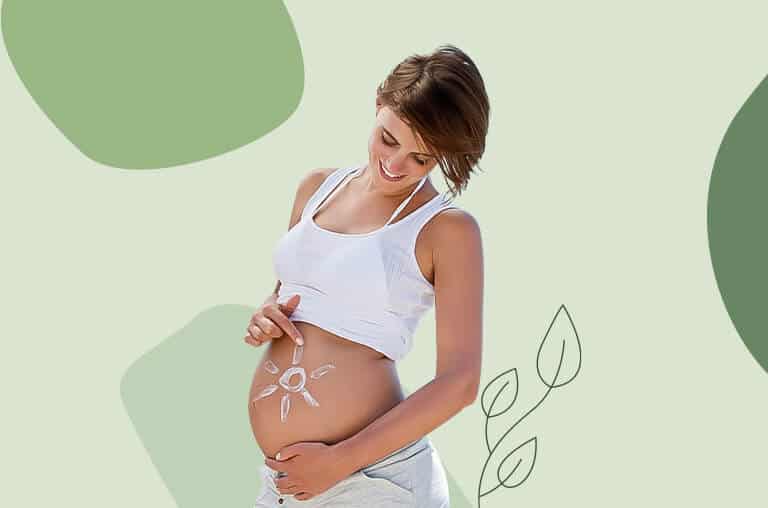 And the ingredients used in some sunscreens include the skincare ingredients you better stay clear of, which could potentially be harmful to your baby's development. Even shampoos must be scanned thoroughly before buying, especially when you are pregnant.
Like retinoids and benzoyl peroxide, there are some ingredients you have to be aware of.
Whether using sunscreens during pregnancy is safe or not?
Before we get into the ingredient list(1), let's get into the details about whether using sunscreens during pregnancy is safe or not. Sun exposure is necessary during pregnancy but overexposure is never healthy. It brings all kinds of aging signs from fine lines to pigmentations.
On top of these unwanted pregnancy symptoms, no pregnant woman wants further complications. So, the question here is: is sunscreen safe during pregnancy? There are plenty of safe and clean products including sunscreens in the market. So, yes, using sunscreen during pregnancy is safe when you choose one after close inspection. Now, how do you choose the best and safe sunscreen for pregnancy? Scroll down and find out.
How to Pick a Pregnancy-Safe Sunscreen
For close inspection before choosing a sunscreen while pregnant, you need to know the types of sunscreens available and their differences. There are two types of sunscreens out there: chemical and physical (often referred to as mineral sunscreen).
The major difference between the two is how they work. The ingredients used in chemical sunscreens get absorbed into the skin because they work by absorbing UV rays, creating a chemical reaction. This converts the rays into heat, which in turn prevents the skin from burning. Whereas, physical (or mineral) sunscreens work by sitting on the surface of the skin and deflecting and scattering UV rays.
Types of Sunscreen
In all honesty, both have merits and demerits. But during pregnancy, what you should use is pretty clear —physical sunscreens. Since they rely on natural, active mineral-based blockers such as titanium dioxide and zinc oxide for physical shields, they do not get absorbed into the skin like chemical sunscreens. Also, physical formulas are hypoallergenic and significantly less irritating and sensitizing to those with sensitive skin.
Zinc oxide is usually the ideal mineral choice as it has better UV broad-spectrum protection. According to experts, titanium dioxide should be blended with zinc oxide for the best broad-spectrum protection(2). Because zinc is extremely helpful in healing the skin and doesn't enter through the skin, making it is a safe ingredient for topical use and protection from the sun. Besides, these two ingredients are the ones the FDA established as GRASE (generally recognized as safe and effective)(3) for use by all people, pregnant women in particular.
What Types of Sunscreens Should Pregnant People Avoid?
In chemical formulas, brands use carbon-based compounds, such as oxybenzone (benzophenone-3 or BP3), octinoxate, octisalate, octocrylene, ensulizole, homosalate, and avobenzone. These chemicals could irritate sensitive skin, cause photosensitization (4), and exhibit hormone-disrupting qualities. For this reason,the FDA has called for more studies on these to determine their long-term safety.
More importantly, these are damaging and harmful to unborn fetuses and directly affect their health since they are capable of getting absorbed through the skin and into the bloodstream.
The side effects could include developmental problems, birth defects, low birth weights, skin reactions, coronary heart disease, hypertension, type 2 diabetes, and harm to coral reefs.
This could affect the milk supply of pregnant and breastfeeding women. Hence chemical sunscreens should be a no-no for everyone but especially pregnant women!
The two ingredients found extremely dangerous by the FDA are PABA (para-aminobenzoic acid) and trolamine salicylate. Thankfully, these two are illegal in sunscreens sold in the US.
Coming to the important point—you cannot use this as an excuse to skip sunscreens though, pregnant or not. Everyone has to wear sunscreen before going out, every day! In this case, a physical (or mineral) sunscreen is by far an inherently safer choice considering allegations regarding chemical sunscreens.
Ahead, find a list of the 9 best and safe sunscreens for pregnancy.
9 Best Sunscreens – Safe to Use When Pregnant!
Physical sunscreens are the best and safest choice for pregnant women. Admittedly, they do have a bad reputation for leaving a whitish tint on the skin. But they have gotten significantly better at making the formula as sheer as chemical formulas. Other issues with physical or mineral sunscreen include the price tag and the need to reapply it sooner than chemical sunscreen.
But of course, these are nowhere near as concerning as the side effects of chemical sunscreen. So, you have to pick a physical sunscreen. Here are 9 of the best pregnancy safe sunscreens you can choose from.
CeraVe Hydrating Mineral Sunscreen
An all-mineral, physical sunscreen that is considered ideal for pregnancy skin, especially those with irritated or dry skin. This favorite drugstore staple contains three essential ceramides (1, 3, 6-11) that help restore the skin's natural barrier and lock in moisture for your skin to stay hydrated and moisturized throughout the use.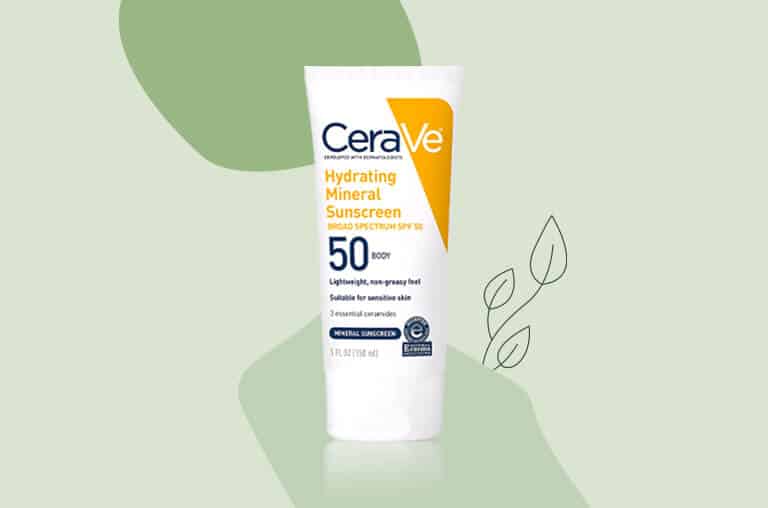 Price: $13.66
With SPF 50, this one offers broad spectrum protection and reflects UVA/UVB rays to protect your skin without affecting your little one. It is made with zinc oxide and titanium dioxide, allergy-tested, and non-comedogenic for sensitive skin.
Like all CeraVe's other products, this is so gentle yet so effective that it even has the National Eczema Association's(5) seal of approval. Unlike many physical sunscreens you know, this one does not leave too much white cast on your skin. The best part is that it's free of oxybenzone, octinoxate, oil, paraben, chemical filter, and fragrance.
Evereden Sheer Botanical Facial Sunscreen
I would buy this sunscreen just for the aesthetic looks of it, no doubt. You can blend this sunscreen into your daily routine without any difficulty, at least that's what the users have to say about it. One of the main reasons many pregnant women or breastfeeding moms use this one is because it is offered by a brand specifically created for moms and babies by mom dermatologists themselves. They utilize their innovative, non-nano 100% mineral SheerTech Zinc™ technology to create a "barely-there shield" on your skin.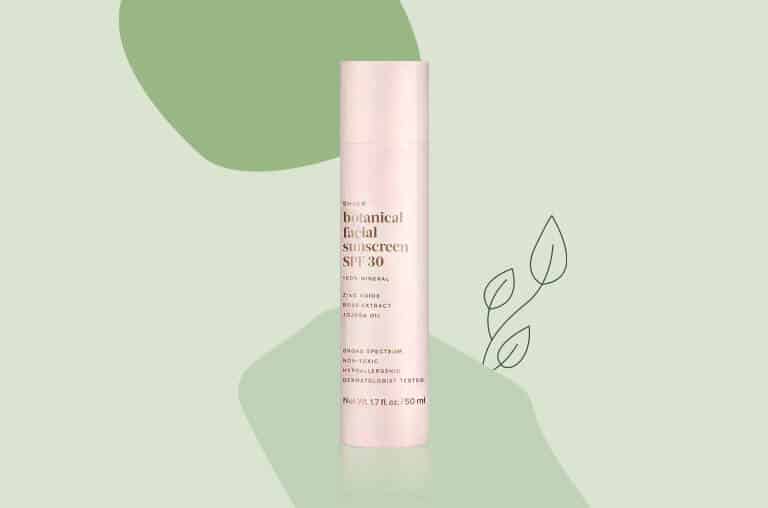 Price: $31
Without any harmful chemicals, this daily facial sunscreen with SPF 30 uses zinc oxide along with skin-nourishing botanicals and organic ingredients such as rose extract and antioxidant-rich jojoba oil. Though weightless, the brand promises superior protection with this one as it's non-comedogenic, fast-absorbing without a white cast, non-toxic, clean, and pure.
Neutrogena SheerZinc Face Dry-Touch Sunscreen
Another mineral sunscreen with broad-spectrum SPF options (available from 30 to 50) for superior protection against UVA and UVB rays. This one from Neutrogena has a powder-dry feeling, which many love. Not only can you feel the gliding on your skin so smoothly but also ensure that the lotion dries and does not leave a greasy finish.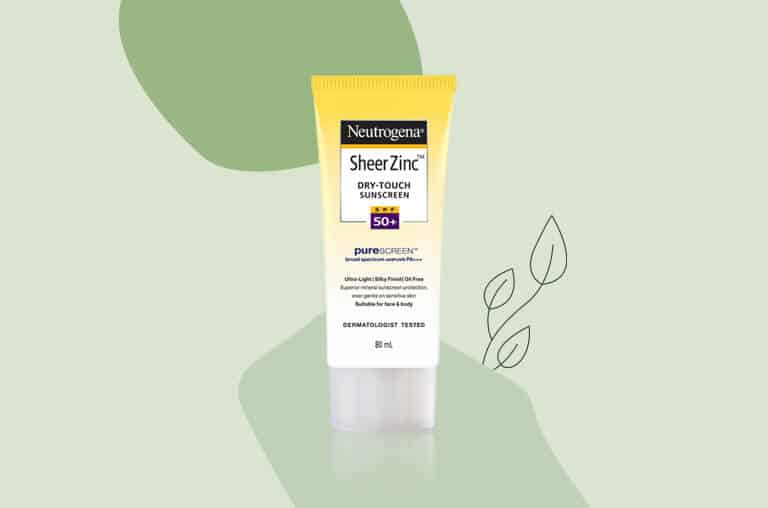 Price: $12.89
Without any irritating fragrances that several pregnant ladies frown upon, this mineral sunscreen features naturally sourced ingredients and is free of parabens, phthalates, dyes, chemicals. Also, it's gentle on the skin, hypoallergenic, non-comedogenic, oil-free, and won't sting your eyes.
Thanks to the antioxidants it contains, this sunscreen helps protect against skin-damaging free radicals caused by the sun. The brand claims that this sunscreen has been awarded the National Eczema Association Seal of Acceptance. If you don't like your face feeling heavy, slather this one quickly. Since it's lightweight and sheer, it layers invisibly under your makeup, so one less thing to worry about. Another cool bonus is that it can stay water-resistant for 80 minutes.
Coola Mineral Body Sunscreen Lotion
Known as one of the best pregnancy safe sunscreens for the body, Coola's Mineral Body sunscreen calls for another beach trip. With SPF 50 of broad-spectrum protection against burning UVA/UVB rays, it offers a chemical-active, oil-free, and fragrance-free formula. It blends into your skin so flawlessly and evenly for a clear application —without leaving a white residue, and gives a lightweight finish.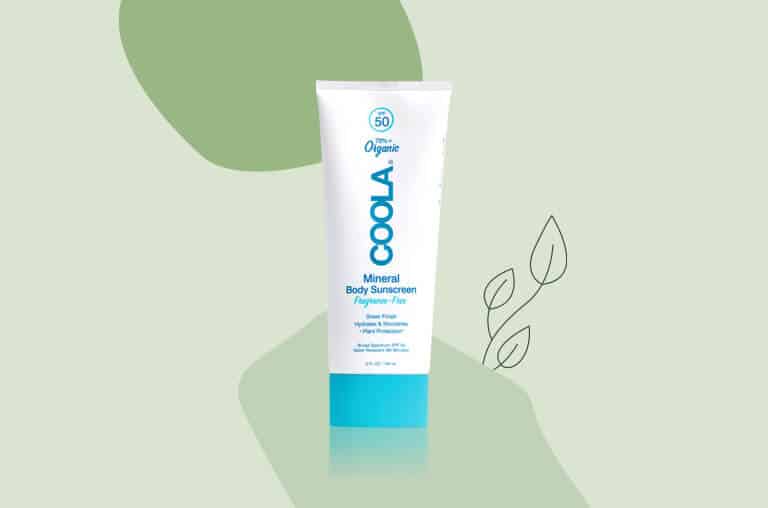 Price: $32
Its key ingredients include zinc oxide (non-nano) and titanium dioxide with a bouquet of plant stem cells, safflower oleosomes —a plant-derived encapsulation technology that optimizes the formula. Besides, the antioxidants help defend against the free radicals to nourish and strengthen your skin.
Moreover, this reef-friendly sunscreen is water-resistant for up to 80 minutes. Before you leave home, take a shot glass amount of sunscreen for your body and a nickel-sized blob for your face. If you ignore the price tag, this top-pick among dermatologists with its hydrating formula will be enough for your pregnant skin.
$readalso$
EltaMD UV Elements Tinted Broad-Spectrum
If you don't like squeezing sunscreen under the foundation, this one from EltaMD is for you. Formulated with a subtle tint for a little coverage, this all-mineral sunscreen contains hyaluronic acid that keeps the skin hydrated, zinc oxide, and titanium dioxide to give chemical-free protection, antioxidants that fight. You can mask your dots while shielding your skin from damaging UVA and UVB rays that show premature signs of aging. Since it is designed for daily use, you can top it off with your serum or toner and enjoy the light tint.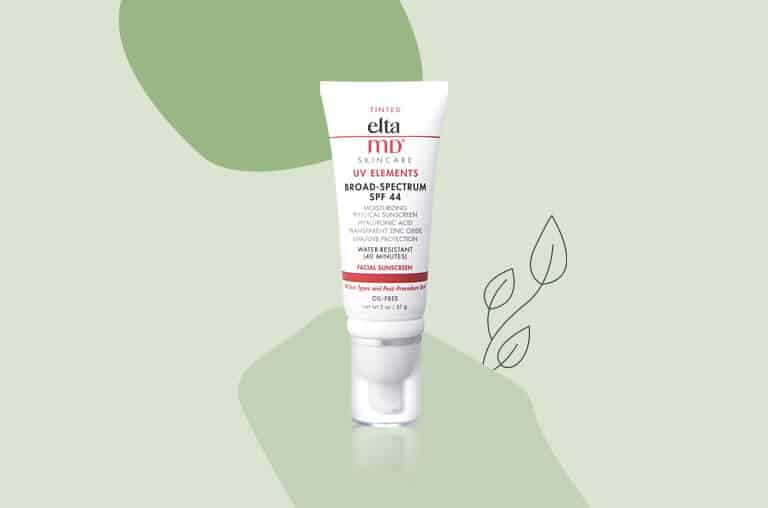 Price: $40.00
The sunscreen is oil-free (no breakouts), non-comedogenic (no clogged pores), super moisturizing, and water-resistant for up to 40 minutes. Furthermore, it is suitable for all skin types, including the most sensitive skin. So you can go out with your bump, swim, and sweat after slathering this sunscreen that leaves no greasy finish. No wonder it's considered one of the best-tinted sunscreens for pregnant women.
La Roche-Posay Anthelios Body and Face Gentle Mineral Sunscreen
Another best pregnancy safe sunscreen that is fragrant-free, you can use this both on the body and face. With super-smooth gliding, this fluid, soft, non-greasy textured mineral sunscreen gives a matte finish that works well under your makeup. Meaning, you can use it daily, comfortably.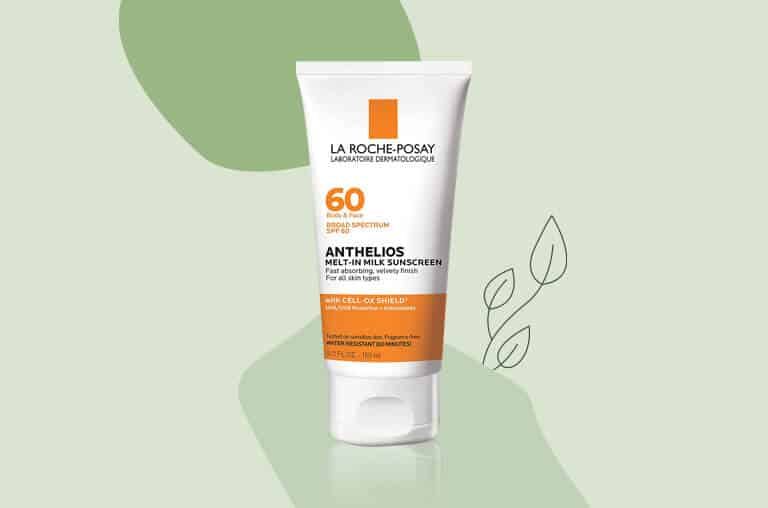 Price: $40.00
But why do dermatologists suggest this lightweight sunscreen to pregnant women? It contains titanium dioxide and zinc oxide instead of harmful chemicals. Its Cell-Ox Shield technology promises broad-spectrum along with powerful antioxidant protection with senna alata. Senna alata is a tropical leaf extract known to defend skin cells against free radicals. This further rejuvenates the skin.
Now comes the bonus parts: the sunscreen is non-comedogenic and water-resistant for up to 80 minutes. It is also allergy-tested, dermatologist-tested for safety, tested for skin tolerance, and recommended by the Skin Cancer Foundation. Plus, it is formulated without oil, parabens, oxybenzone, octinoxate, or chemical sunscreen filters.
Cocokind Daily SPF
This lightweight sunscreen doesn't start and end with zinc oxide. To protect against everyday stressors, the brand mixes non-nano zinc oxide with blue phytoplankton. This helps protect the skin against blue light), and microalgae (which protects against pollution and grime).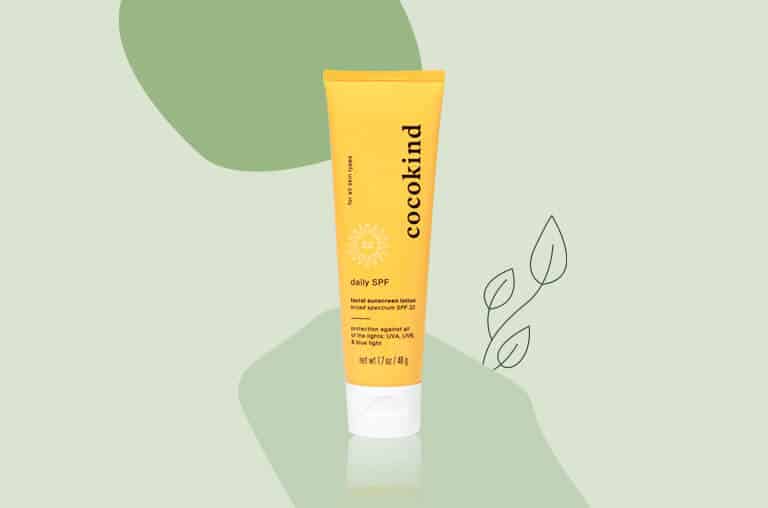 Price: $24.99
All of these help your skin from signs of premature aging like wrinkles, dark spots, and fine lines. Another ingredient the brand uses in the ultra-lightweight sunscreen is rice starch. It helps absorb excess oil for a satin finish. It promises no greasy feel and finishes, too. Before going out, just smooth this unscented pregnancy safe sunscreen and you will be protected from the sun!
Pipette Mineral Sunscreen Broad Spectrum
Made for the whole family, Pipette's Mineral Sunscreen is the one that a pregnant woman, a baby, other kids —everyone can use. This SPF 50 sunscreen uses 100% mineral, non-nano zinc oxide for broad-spectrum UVA/UVB protection together with plant extracts to moisturize and calm the effects of infrared.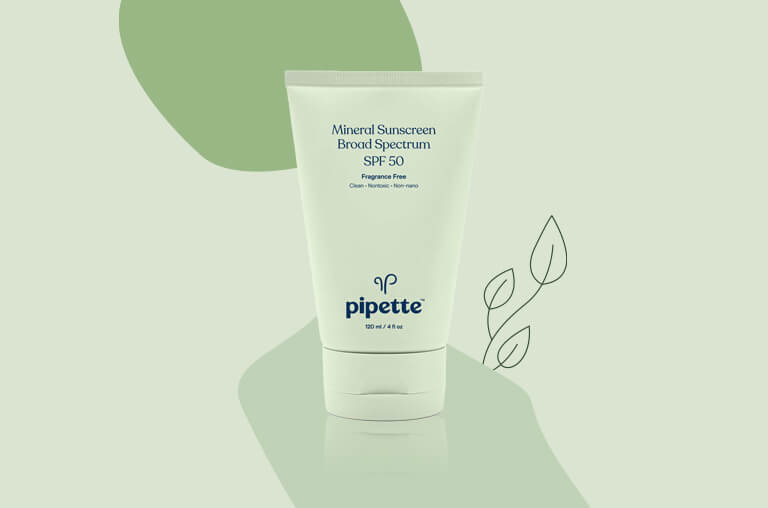 Price: $12
Thanks to its non-comedogenic ingredients, anyone will love this sunscreen —mommy or not! Bonus points go to its light weightiness, fast absorption, non-stickiness, and effortless blending.
Colorscience Sunforgettable Brush-on Sunscreen
This is one of the best powder sunscreens for pregnant women that can not only work wonders to protect your skin from the rays but also soak up excess oil. More importantly, you get to wear it over or under your makeup so that it won't ruin your makeup. Many users suggest that this one is the best to use for touch-ups throughout the day after you slather your skin with sunscreen rather generously. Because it is really easily portable and easy to reapply.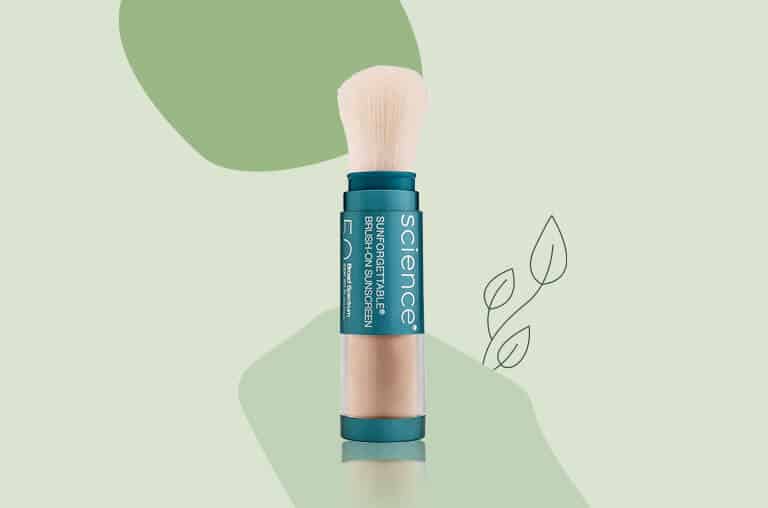 Price: $69
The sunscreen contains zinc oxide, titanium dioxide, and calcified red algae. All of these work together to reflect and scatter UV rays before they infiltrate the skin and damage it. With 5 shades to choose from, you can wear this 90-minutes water and sweat-resistant sunscreen alone or as a thin coverage of finishing touch to your makeup.
Pregnancy Safe Sunscreens – Final Verdict
These are the 9 best and safe pregnancy sunscreens you can use during pregnancy. Regardless of the cons you normally consider before choosing physical sunscreen, you have no choice when pregnant. In fact, the moment you get a positive pregnancy test, you have to make the switch from chemical sunscreen. Besides the sunscreen, you have to follow the basic tenets of avoiding sun damage as well.