Prom is the most monumental night since generations that never becomes obsolete. When it comes to preparing for the big day it's always early enough to start planning. So, what is your idea for prom, go simple or all-out iconic? Prom is not an everyday thing and there is no other day like prom. Prom is also the perfect excuse to dress up and feel like a diva. Since it's such an important, once-in-a-lifetime memory making it special is very important. When it comes to prom the biggest thing that needs to be sorted is the prom dress, finding the perfect prom dress that goes with your theme, color, and style is not something that one can do on a whim. These prom dress ideas might be something you need to make things stressful on the big day.
Whatever your plans are we have you covered. From choosing the right prom dress for your body type to finding out your color palette can complement your skin tone, prom dress ideas can help you learn what's for you and what's not so that you can be well prepared for the big day, make heads turn and also keep your style intact. Keep reading to find out what's cooking this season and how to be the showstopper for the big night.
Gorgeous Prom Dress Ideas for 2023: Basic Tips For Finding the Perfect Prom Dress
Here are the pointers to help you settle on your special dress for that special day.
Step 1: Finding your overall style
Before you go prom dress hunting here are a few things that might make finding the perfect dress a lot easier.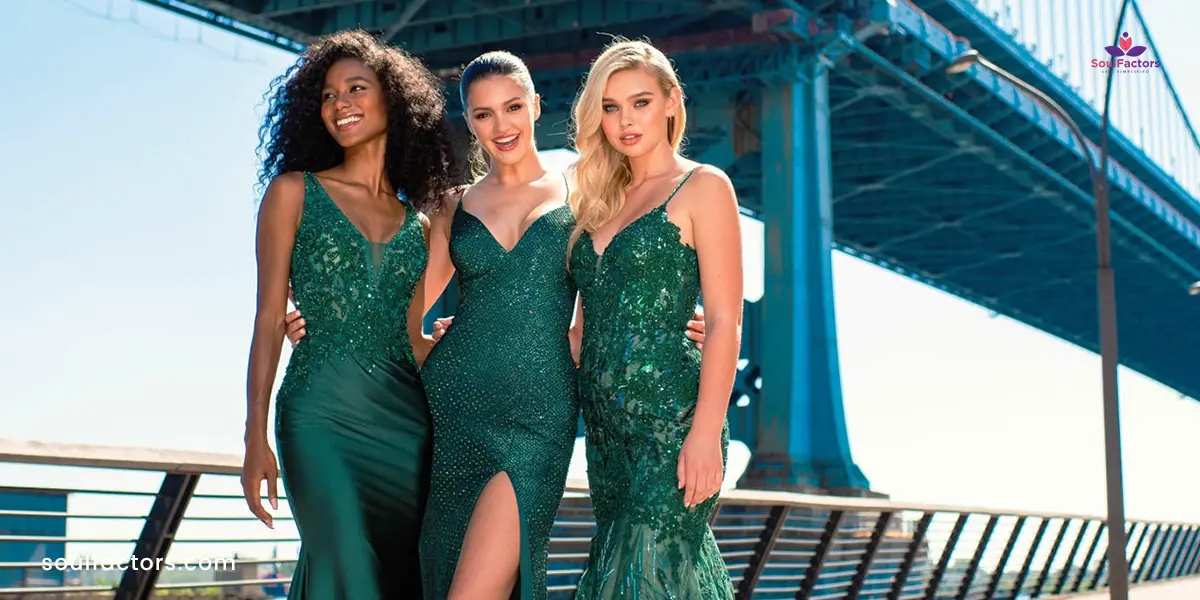 Start planning at least three weeks before the big day, giving room for alterations and changes. This way you will get enough time to plan and execute without pressure.
Look out for the styles you would like to try. Know the style that is trending for the season and try finding some inspiration. Keeping these in mind will help you come up with ideas especially if you are trying to get yourself a customized dress. Pinterest is also a great place to start for some cool designs to get inspired.
Figure out your budget if you are on one. Dress customization can sometimes go beyond your budget hence make sure you have an idea of how much you want to spend on your dress.
Choose the right type of fabric. Fabric can play a key role in how a certain dress is going to look on you. Pick a fabric that's going to complement your body type. If you are on the heavier side, then too many frills and net fabric can make you look even bigger.
Choose designs that will flatter your body type for example some necklines can be more flattering than others, figuring out these details can help design the dress of your dreams.
The right kind of innerwear to wear under your dress. Shareware is not mandatory, but you can try wearing a shapewear to keep your body looking tight and put together. Check out our article to learn more about choosing the right lingerie for your body type.
Step 2: Tips to identify your color palette
Unless you have a color theme to stick to, prom dresses come in many different colors and styles! You can consider playing the color theory to your advantage to look stunning. Here is how to pick a dress according to your color palette.
Identify whether you are cool or warm-toned, this could be identified by checking the color of your eyes, and veins or what type of jewelry suits you the best. Women with pale skin tones look amazing in pastel, peachy, and nude colors. If your tone is medium to wheatish then brown and earth-toned colors would go best with your skin color. For every deep skin tone look for bright electric shades this will not only make your skin color pop but will also give you a nice fresh glow instead of making you look tired and dull.
Step 3: Considering your face shape and neckline
Did you know that the shape of your face and your choice of neck design can make a huge difference in how the dress would look on you? For example, if you have a round face then wearing a turtleneck or a high-rise neck can make your face look even more wide. If your face is oval shaped then you are lucky because almost all necklines are going to suit you, but if you have a heavy bust area then we recommend opting for V necks and skipping turtlenecks. Triangle-shaped face would be perfectly complemented by necklines like sweetheart, scoop, and cowl. And lastly, for a square-shaped face every neckline would work except a square neckline, a square with a square is a big No!
Step 4: Understanding Your Body Type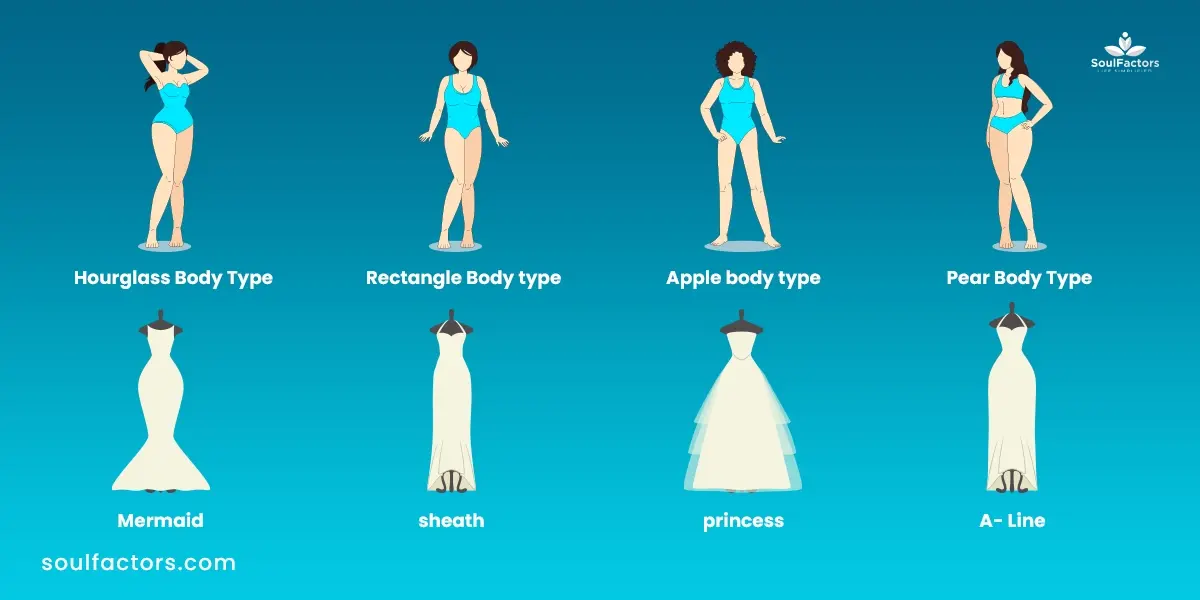 Today there are dresses for every body type, hence understanding your body is very important in picking the right dress. Sometimes a gorgeous dress can look unflattering on you and vice versa. No matter what kind of prom dress you pick and perfect fit will make it the most flattering. The only thing to consider while searching for prom dress ideas is to pick designs that are going to enhance and bring attention to the best feature of your body.
Step 5: Hairstyling
Just like finding the right neckline, hairstyles can make or break your look. Once you pick your dress try different hairstyles to figure out which is going to go with the dress and complement it. Hair is an accessory and you don't want to underestimate how much of a difference a hairstyle can make.
Step 6: Accessorize
Accessorizing is the key to making a style statement. Accessorize according to the style you are going for. For prom night we recommend keeping accessories minimal but cool enough to make a statement. If your dress has so much going, wear very minimal accessories and if your dress is simple and plain, then work on accessorizing it to make it stand out. Accessorizing doesn't only mean jewelry it also includes belts, handbags, footwear, etc.
Since poem night is all about dancing make sure you pick the right kind of heels, something that going to look sexy but also is comfortable at the same time.
Gorgeous Prom Dress Ideas For 2023
Here are some of the most gorgeous prom dress ideas for the year. These images are just examples, you can customize the shade, material, print, and designs as per your skin tone and body type.
1. The Classic Ball Gown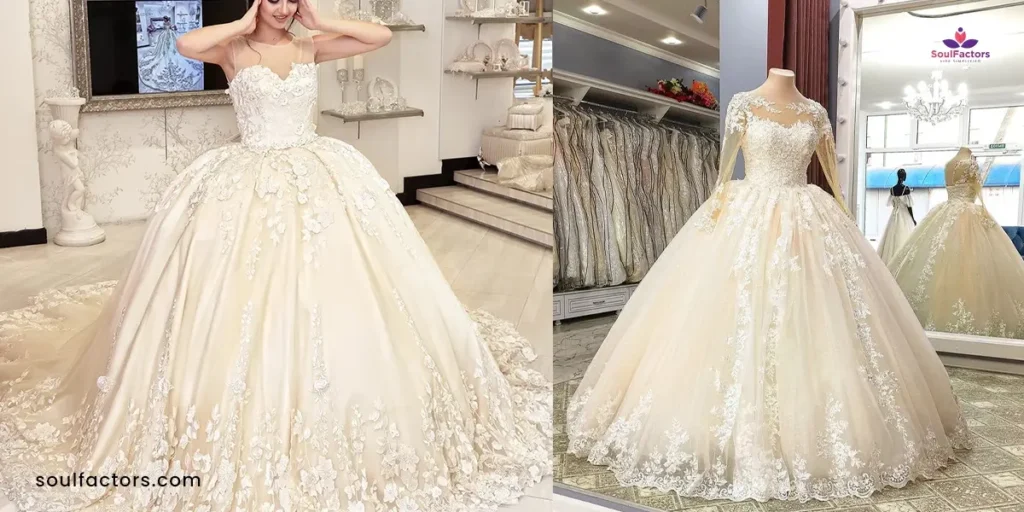 2. The Bodycon Dress in Prom Dress Ideas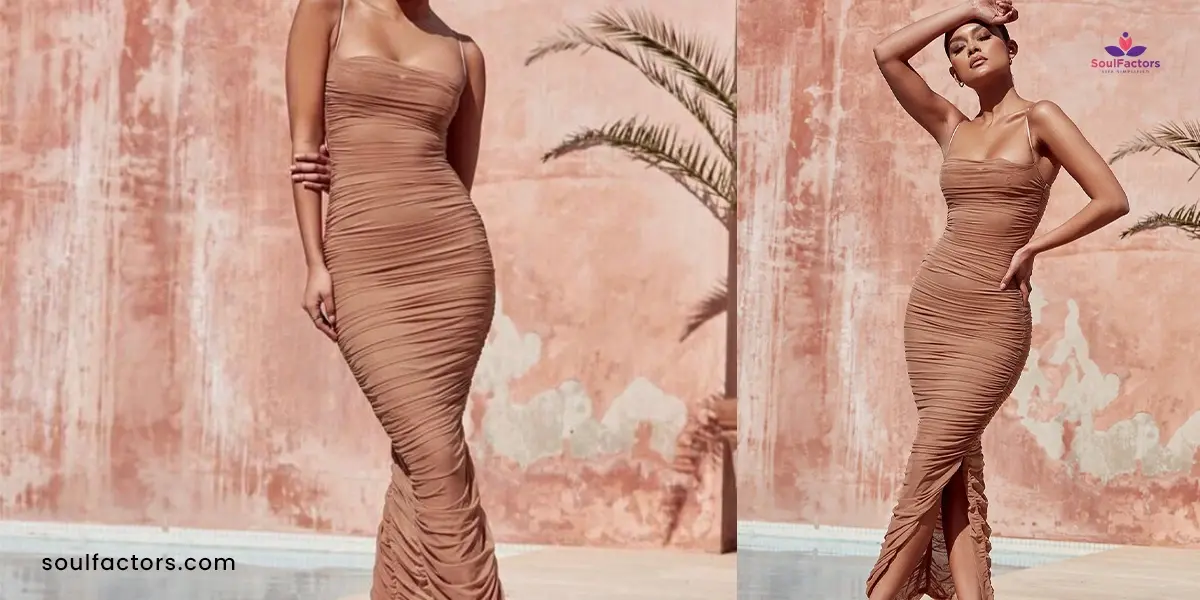 3. The Backless Dress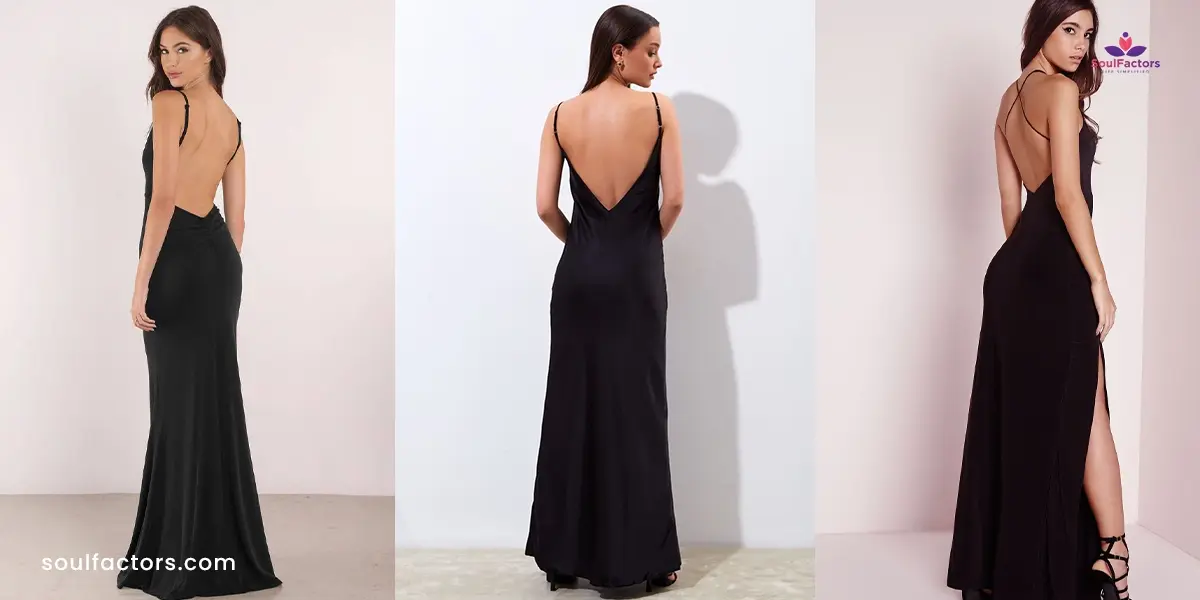 4. Mermaid Dress in Prom Dress Ideas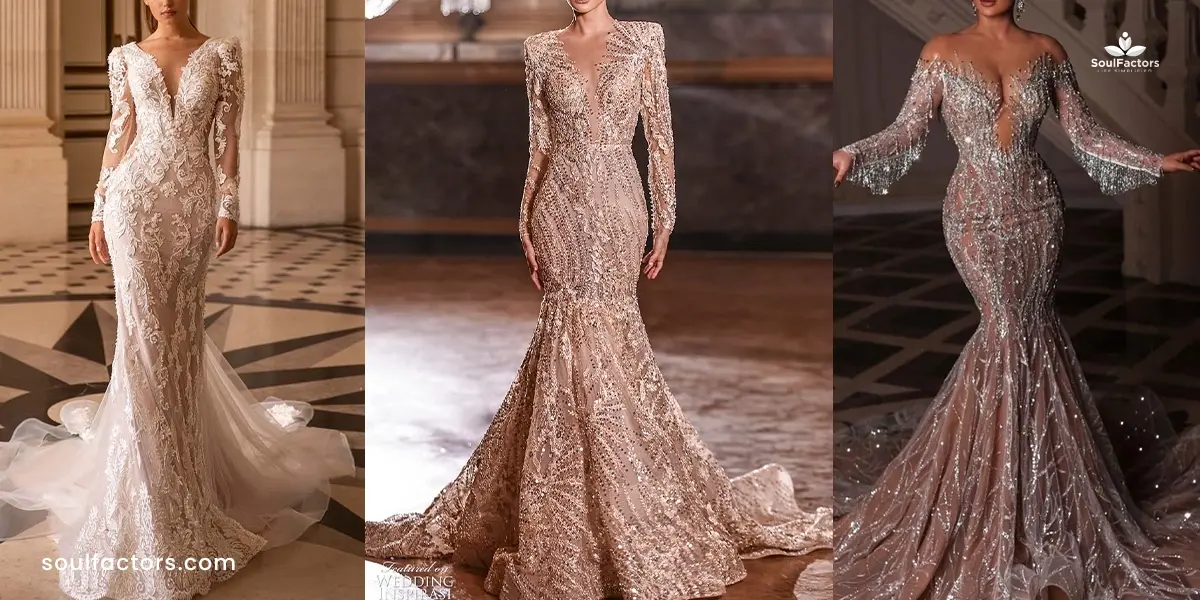 5. One Shoulder Dress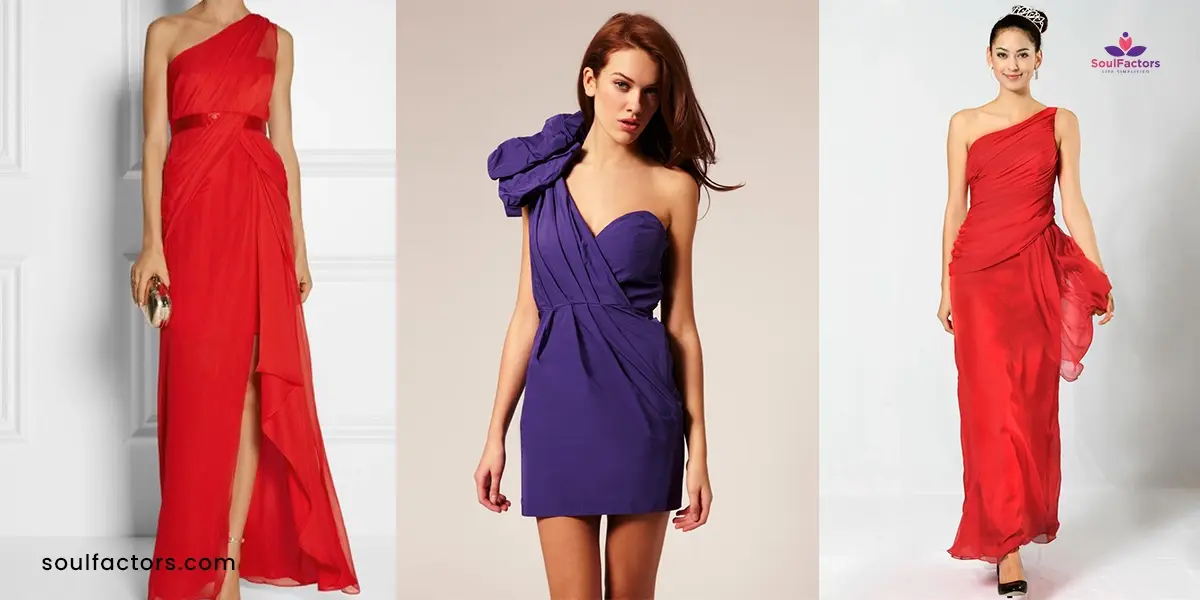 6. High Low Dress in Prom Dress Ideas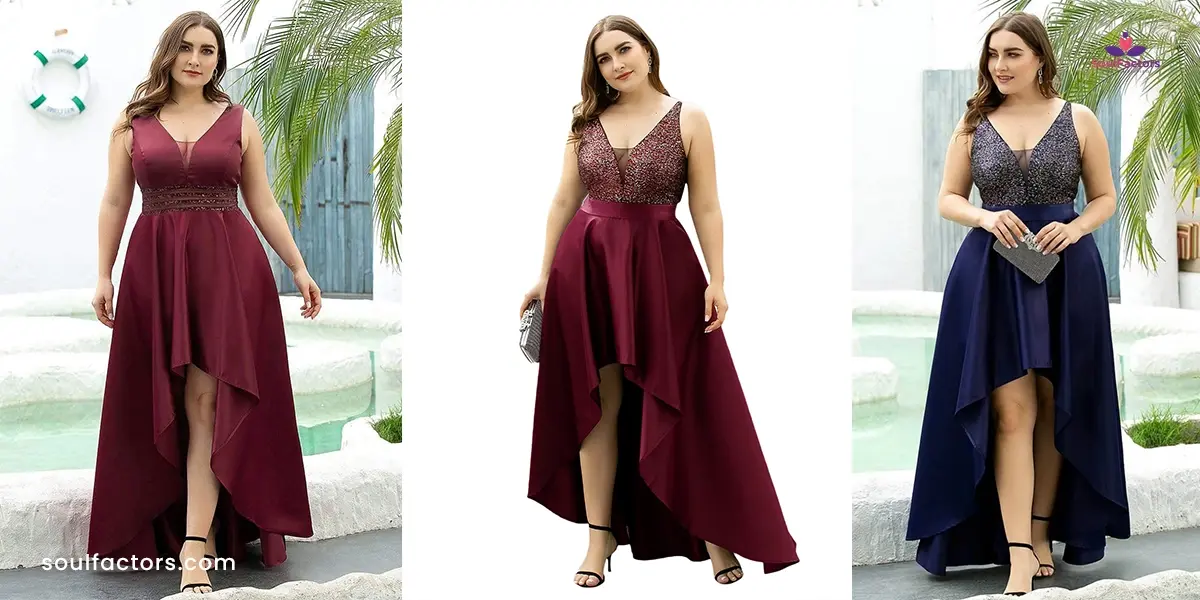 7. Sheath Dress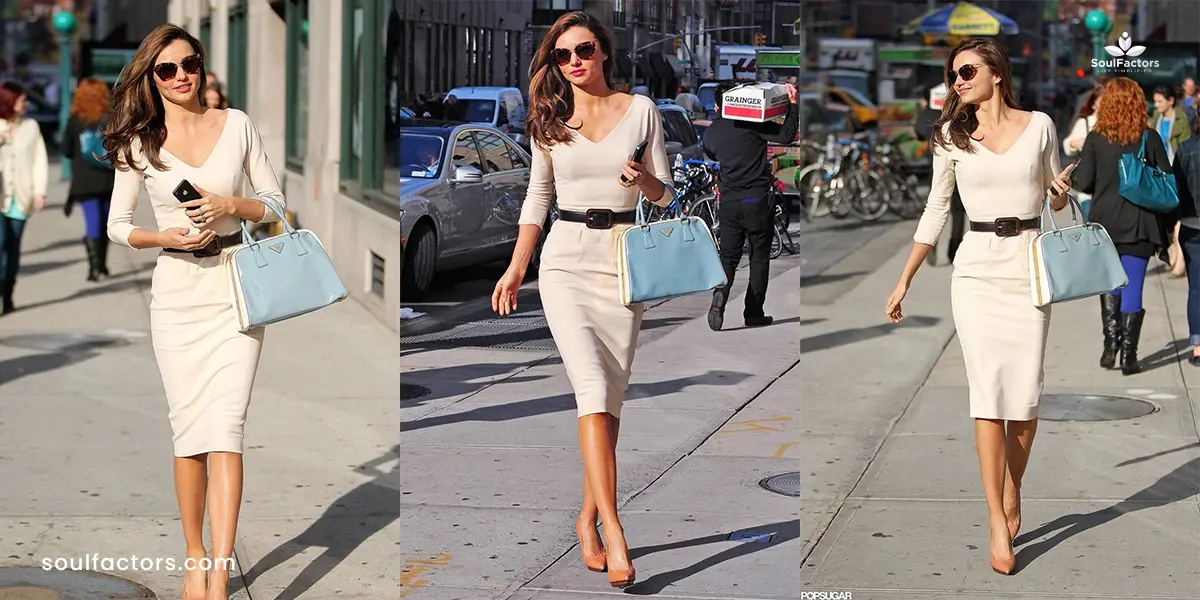 Final Note on Best Prom Dress Ideas
The excitement for Prom is real, it's the perfect event to remember your high school life, and achievements and also express your style. We hope these prom dress ideas helped guide you in picking the. When it comes to picking the right dress for prom especially if you are on a budget can be quite a task, which is why we recommend starting planning early. Or you can consider the assistance of non-profit organizations like Princess Project that provides free prom dresses and accessories to high school teens.
You guys are lucky to be able to attend prom in 2023 because this year everything is making a comeback so whatever style you might be planning to try, you can make it work. Bright colors, earthy colors, prints, florals, solid colors the color selection is wide. You can also choose between, backless, plunge necks, side slits, or anything of your choice but just make sure it looks elegant and not trashy.
Get gorgeous and prom ready!
FAQ
How should I dress for prom?
There is no certain rule book to follow while dressing for the prom, where a dress that you are going to be comfortable as well as confident in.
What kind of dresses to wear to prom?
Unless your school has a prom handbook or a dress code any formal dress with some hotness is allowed. We do not recommend showing too much skin but keeping this minimal by appealing.
What is in style for prom 2023?
2023 is all about embracing self-love and accepting one's body, there are styles for everyone from small to plus size. Sequins, glitters, silk, embroidery, net, satin, 3D prints, floral, organza everything is in.
Do girls wear bras under prom dresses?
This would depend on the style of prom dress you are going for. Most backless and open-shoulder dresses have built-in support, if your dress doesn't come with support then you can wear a special bra. You can also try boob tapes. They work well under any kind of dress.