When purchasing hair care items, you must have seen labels like "curly hair," "dry hair," "oily hair," "fine hair," etc. Do you know that each label describes a specific hair type before buying the product? It is true that your hair texture and look may be a result of hereditary hormones. However, there is no such thing as "bad" hair; only appropriate styles and treatments are needed to bring out the finest in each type. Start by determining your hair type before choosing a haircut, style, and products to use on your hair. If you use the wrong products, such as shampoo for oily hair, on dry hair, it will result in extensive hair issues and horrible appearances.
In this article, we'll take a close look at oily hair. To get the best dry shampoo for oily hair and expert tips on how to use it for excellent results, read with me to the end.
What Shampoo Is Suitable For Oily Hair?
When the oil (sebaceous) glands in the scalp produce an abundance of oil, the outcome is oily hair. Are you wondering how to find a good shampoo for oily hair?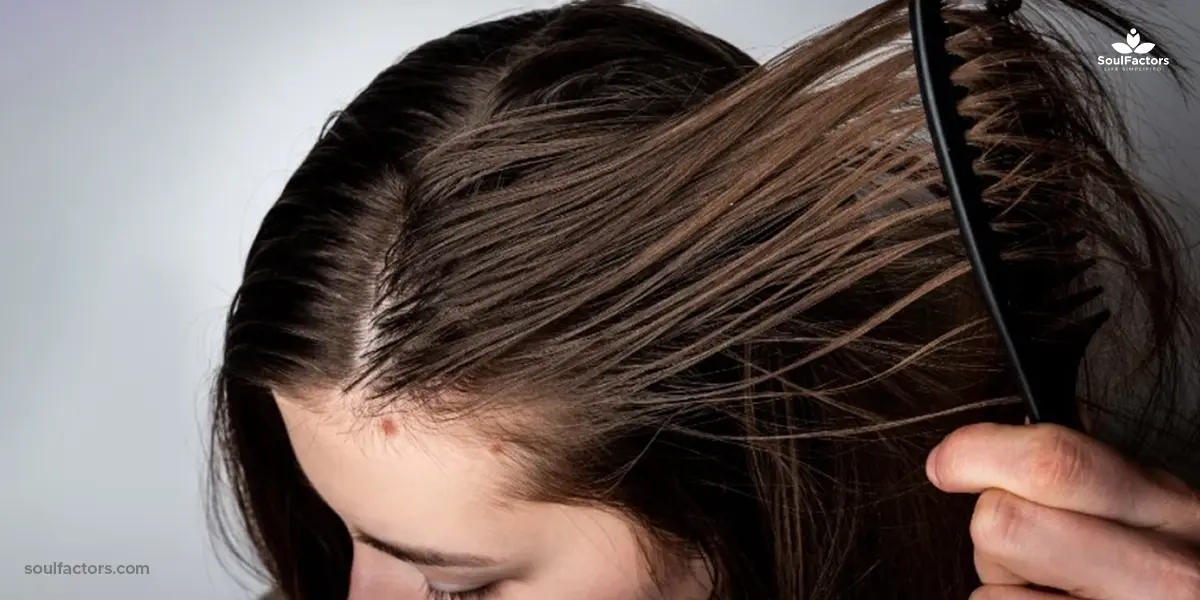 Tea tree oil, which is known all over the world, could be used to treat dandruff and oily hair (1) . Do you opt for natural products? Apple cider vinegar, argan oil, aloe vera gel, lemon, green tea, baking soda, and coconut oil are some other natural remedies that can help with oily hair. However, if you have oily hair, do not use shampoos that contain a lot of detergents because they might make the hair even greasier. Here are some tips you should adhere to when taking care of and keeping oily hair glamorous:
Enhance the frequency of hair washing. Individuals with oily hair may require frequent washing, potentially every other day or even daily.
Make sure there is no trace of soap left in your hair by rinsing it thoroughly.
Select the best shampoo for oily hair.
Make it a routine to wash your hair with shampoo; ensure that it sits there for 5 minutes before rinsing with running water.
If you love your hair brushed, limit the frequency and force with which you apply your brush, as it can transfer oil from your scalp to hair strands.
Since we care as much about your hair's health and beauty as you do, here are 10 of the most trusted best shampoo for oily hair options. To help you find what you need, we've categorized our list into best shampoo for oily thin hair, best shampoo for oily hair and dandruff, etc.
10 Best Shampoo For Oily Hair
Understanding that the hair and scalp must work together to find balance and refresh the hair follicles and skin is necessary. Without a doubt, there is a strong link between dandruff and oily skin. To find a shampoo that works for oily hair, you must find a delicate balance between keeping the scalp moist but from too much oil production and avoiding damage to the hair strands. It would be best to find a way to clean the hair without irritating the scalp. If you were looking for 'shampoo and conditioner for oily hair," start with the Best Shampoo For Oily Hair And Dandruff:
1. Blu Atlas Classic Shampoo For Oily Hair
Blu Atlas's Shampoo is famous all over the world. The product is easy to use, effective, and made of 99% natural materials. Use this shampoo if you have problems with your hair and skin and don't know where to start fixing them.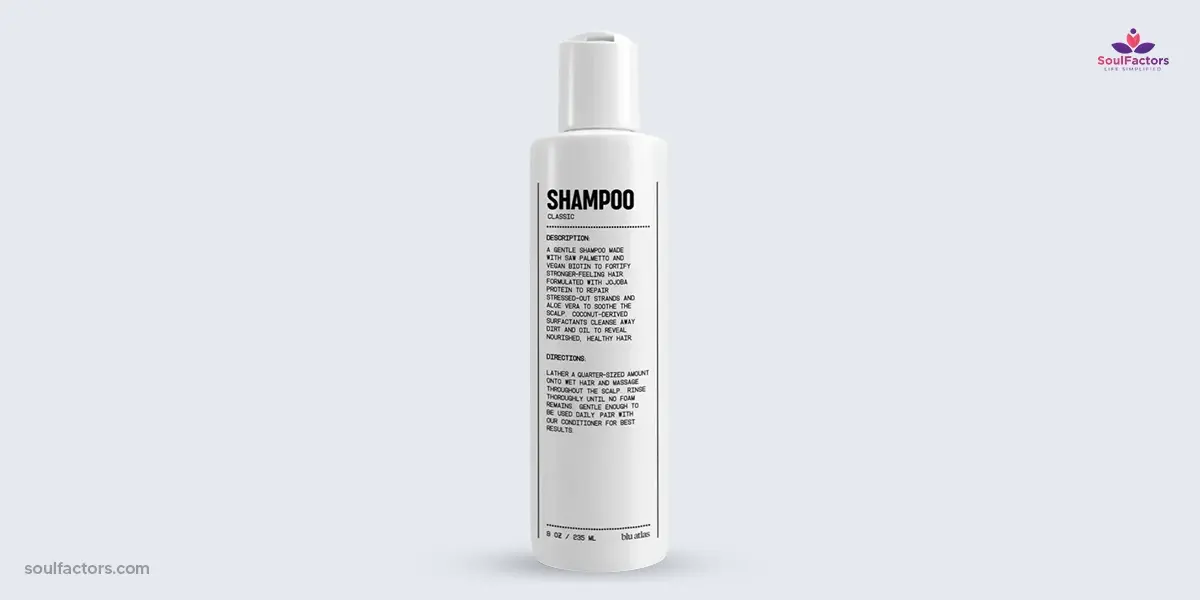 Price: USD 49
This shampoo for oily hair is gentle but does an excellent job of balancing the skin and hair to make your scalp less itchy and dry and your hair less oily. It is vegan, almost natural, made from plants, and smells like coconut and peach. We like that this shampoo has chemicals that can help with almost any hair or scalp problem, from stress to hair loss. Saw palmetto, the main ingredient in this shampoo stops hair loss (2). Aloe vera soothes and nourishes the scalp and face while keeping the pH level in check. Since the head is the root, healthy hair starts there. The jojoba proteins in this shampoo are significant because they calm and fix up tense hair. Surfactants made from coconut immaculate hair and get rid of oiliness.
Features
A nice smell.
Low risk of harm.
Good ability to break down.
Pros:
This product is also free of phthalates, sulfates, and parabens, which means fewer harsh chemicals can damage your skin, make your hair thin, and fall out.
Cons:
The Blu Atlas Shampoo uses sodium methyl cocoyl taurate (3), which comes from coconut, and other types of detergents to clean your hair deeply, which can dry it out.
2. Honeydew Lemon Sage Cleansing Shampoo For Oily Hair
This shampoo for oily hair is made from all-natural components and is exactly what we need to help our hair and skin thrive in the natural world. This shampoo cleans the scalp of debris and oil while restoring its natural pH with a blend of tea tree oil and rosemary. When there is an oil imbalance in the hair and scalp, irritation and itching can occur. This shampoo is ideal for soothing the scalp and reducing such symptoms. The scent of lemon essential oil is irresistible and has a hydrating effect on hair.
This shampoo's blend of essential oils and other essences, including rosemary, will revitalize your hair without leaving it feeling greasy or weighed down. It is safe for use on both hair and skin because it contains no sulfates or parabens. It will also serve to preserve the health and vitality of your hair. The essential oils in this cleanser can be used daily or as a nighttime pick-me-up.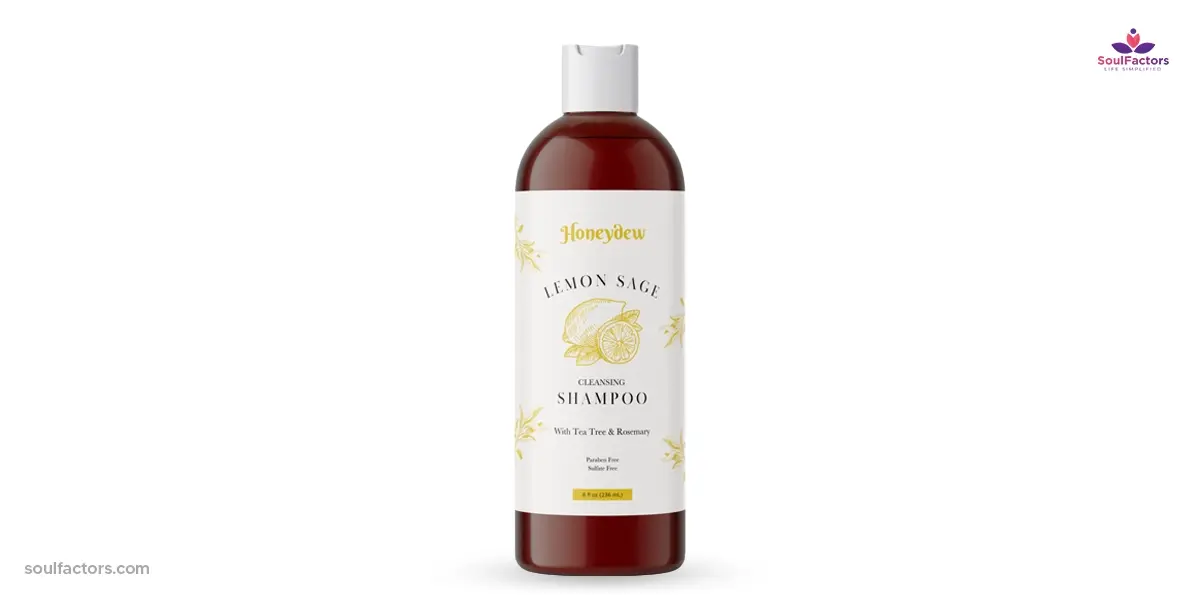 Price: USD 10
Features
Smells refreshingly like lemon and citrus.
Produced using only natural materials.
Pros:
The shampoo for oily hair cleanses your hair and scalp thoroughly from the top down.
Cons:
The only drawback is that it works best on oily hair.
3. WOW Skin Science Activated Charcoal and Keratin Shampoo For Oily Hair
This is the best shampoo for oily, thin hair because it effectively cleanses without stripping away the natural oils that keep your hair healthy and strong. Aloe vera extract, argan oil, jojoba oil, and sweet almond oil are just a few of the nourishing and strengthening botanicals in this shampoo for greasy, thin hair. You can use the shampoo for greasy, thin hair on your dyed hair without worrying about fading.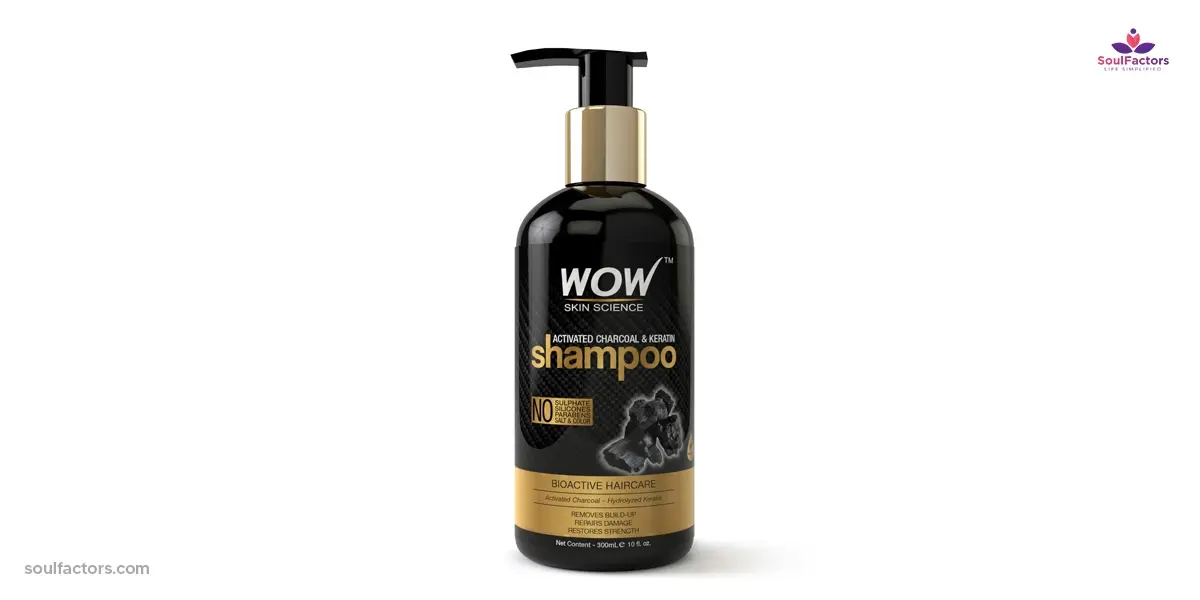 Price: $4 USD
Features
It's mild enough to use every day.
Makes your hair shiny and thick while keeping your scalp healthy.
Pros:
This product is great since it helps clean the scalp, repairs damaged hair and strengthens the hair.
Cons:
The one limitation is that it's most effective on oily, thin hair.
4. Love Beauty and Planet Tea Tree, Peppermint & Vetiver Sulfate Free Purifying Shampoo
If your hair starts to turn oily again soon after washing, it's time to try a new shampoo. Here is the best shampoo for oily scalp and dry ends that we recommend. This shampoo is formulated with organic coconut oil, vetiver, and essential oils to remove dandruff and buildup from the scalp and clarify and soothe oily, greasy hair. We really like it because it is completely paraben- and silicone-free and also has no artificial colors or fragrances. Do you have oily roots but dry tips, and do you want to know which shampoo is ideal for you? Use Love Beauty and Planet's Tea Tree, Peppermint & Vetiver Paraben Free Purifying Conditioner, as this is a very typical problem, especially with long hair.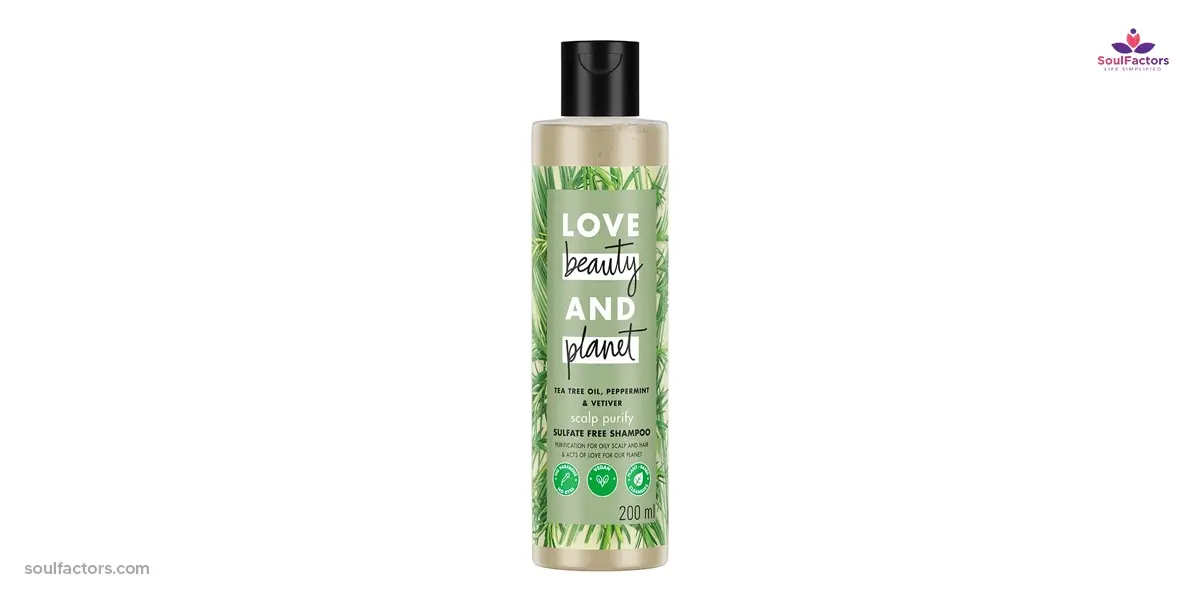 Price: $4 USD
Features
Cruelty-free, vegan, and made entirely from plants; PETA-approved.
Natural Scent
Pros:
Provides a cleansing sensation for the skin and enhances the natural shine of the hair.
Cons:
It's merely a temporary solution for dry ends, lasting only three to four days at most.
5. Living Proof Full Shampoo
Having greasy hair that needs to be washed daily might make shampooing your hair a real pain. Finding a shampoo that works well with your hair can be difficult because many formulas include oils and silicones, which are nourishing for some hair types but can speed up oil production on oily hair. The best sulfate-free shampoos for oily hair are where your focus should be if you dye your hair and can't use sulfates to get your hair clean. The Living Proof Full Shampoo is the best sulfate-free Shampoo For Oily Hair if your hair is fine and needs to be plumped up.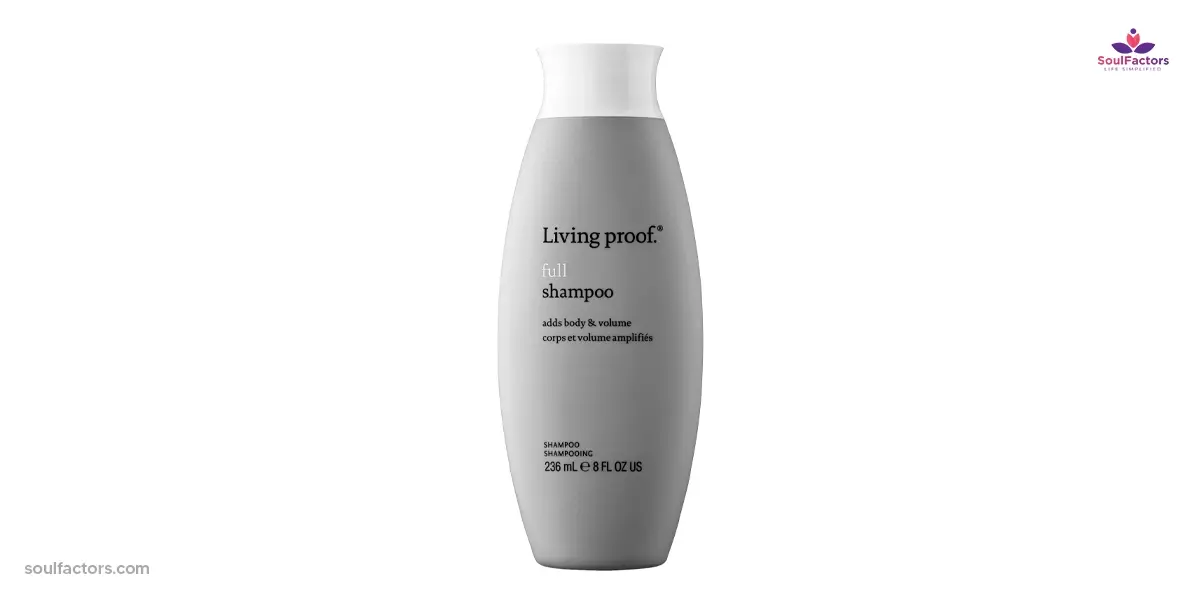 Price: USD 34
Features
Get rid of the oil and grime.
Easily washable.
Keep the shine in your hair.
Pros:
A mild yet effective cleanser that leaves hair cleaner, fuller, and shinier with each use.
Cons:
It must be used on damp hair, rinsed out, and followed with a full conditioner.
6.Olaplex No.4D Clean Volume Detox Dry Shampoo
Are you looking for the best dry shampoo for oily hair?
Try Olaplex's No.4D Clean Volume Detox Dry Shampoo. We were quite interested to see how Olaplex's new dry shampoo would compare to their other popular hair-healing products. The recipe is the least heavy here and does not leave hair with a powdered residue like the others. The revolutionary bond-building technology of the brand and the micro starches in the product work together to repair damage and promote healthy hair development with every spritz. This is the dry shampoo to try if the thought of using it makes you cringe.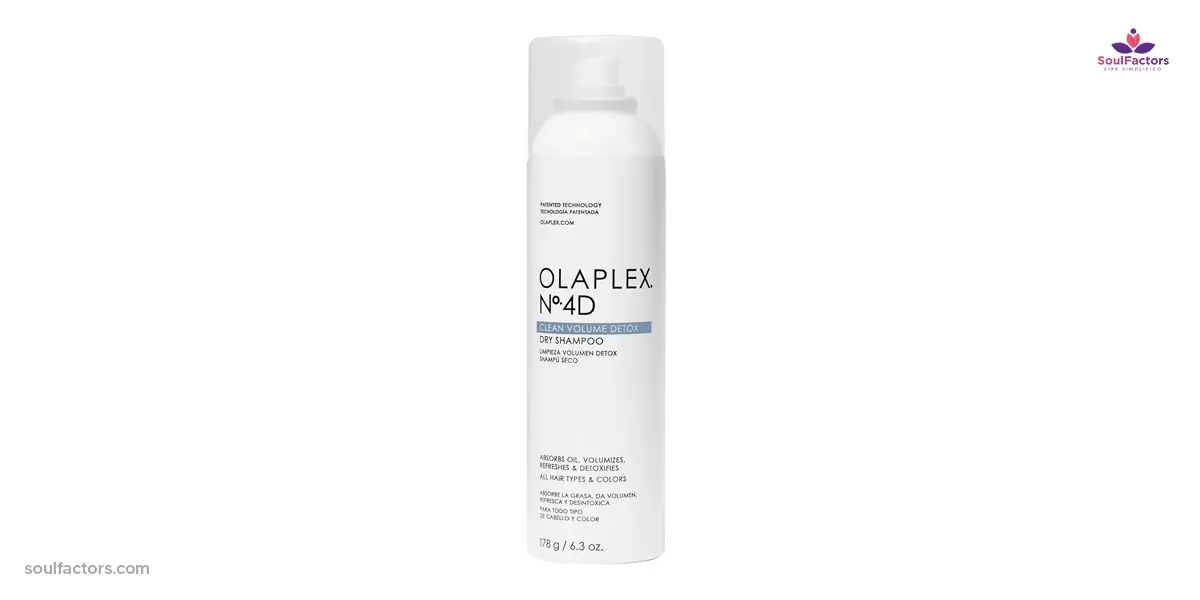 Price: $30
Features
Wash away the grease and dirt.
Simple to clean.
Pros:
Incredibly lightweight.
Has a soothing effect on the hair.
Guaranteed not to stain colors.
Cons:
Only suitable for greasy hair.
7. Redken Amino-Mint Scalp Shampoo
Do you have hair that is coarse and dry to the touch, with brittle ends and sporadic curling that doesn't match your natural curl pattern? And now you're probably wondering, What shampoo is good for oily and frizzy hair? It would be best to have "shampoo and conditioner for oily hair" in this case.
Redken's Amino-Mint Scalp Shampoo and a deep conditioner are what you need. Infused with peppermint extract, this award-winning shampoo restores a healthy pH level to the scalp.
All the testers reported that the recipe was mild and delicate yet effective at removing product buildup and grease to reveal healthier, smoother hair. Many test subjects said they could go an extra day or two before washing again since the cleaner was so effective.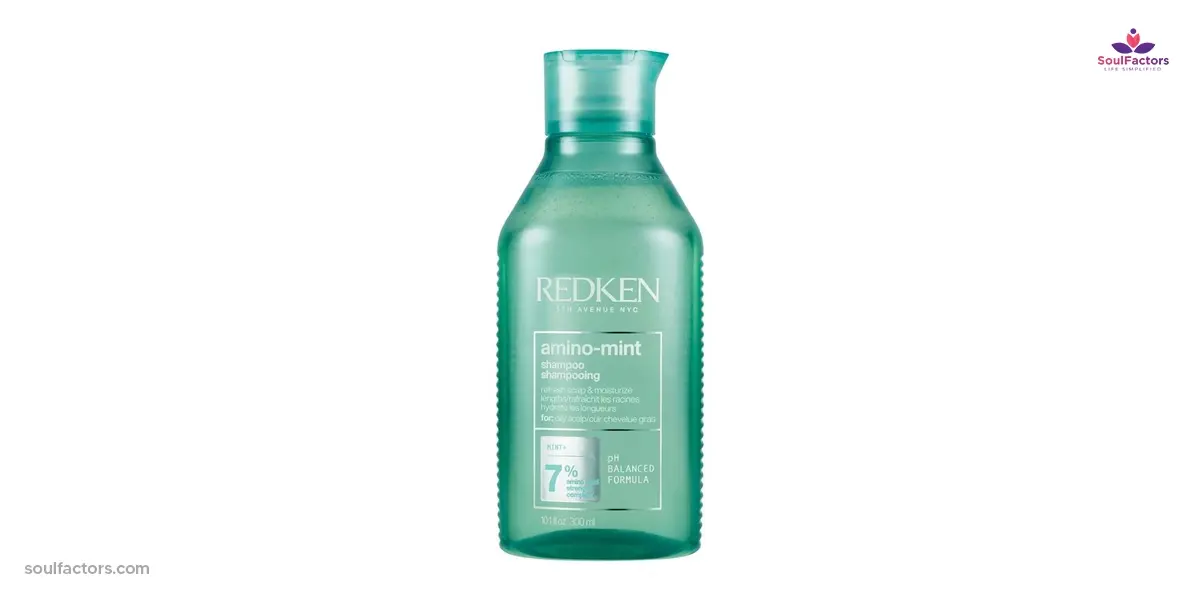 Price: $24
Features
Lightweight.
Washes away oil and grime.
Pros:
The bottle holds 300 milliliters.
No parabens are used in its production.
Silicone isn't included.
Cons:
Contains Sulfates.
8. Moroccanoil Dry Shampoo Dark Tones
Have you noticed that your hair has become limp, flat, or weighed down by grease or heavy? To solve this problem, look for the best shampoo for oily, thin hair.
Using Moroccanoil Dry Shampoo in Dark Tones not only gives my hair a quick boost of life but also makes my shampoo and conditioner last for days. If you like the characteristic aroma and argan oil in Moroccanoil's famous treatment oil, you'll appreciate this oil-absorbing spray that uses rice starch to take out excess oil in the hair.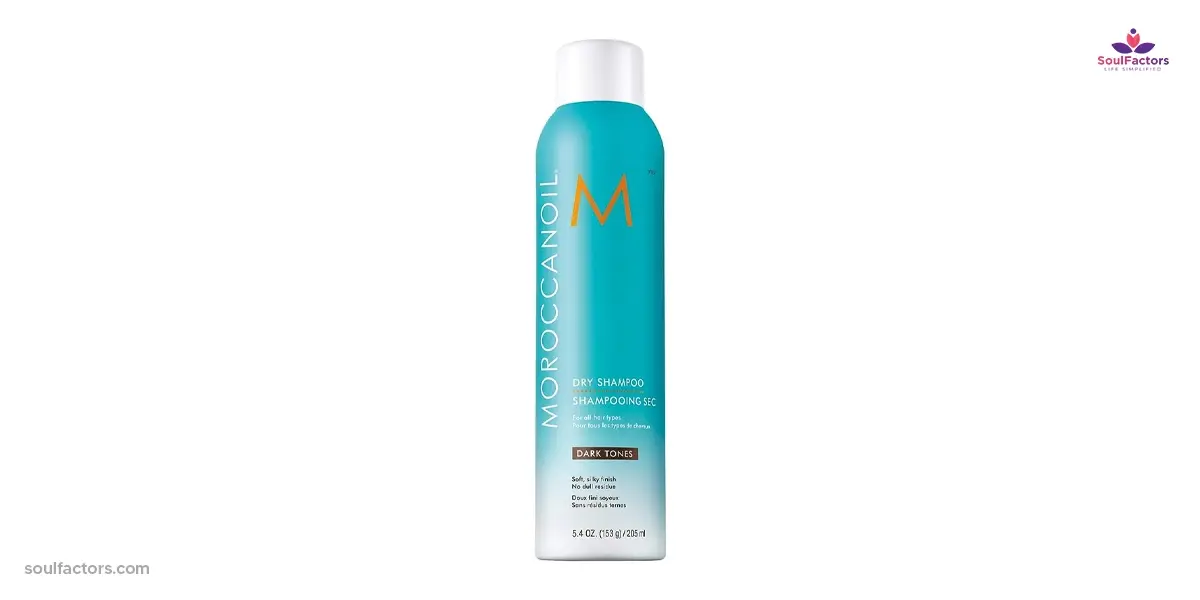 Price: $26
Features
Clears oil and grime.
Easy to wash away.
Pros:
0% chalkiness.
Increases the decibel level.
Talc-free.
Cons:
Distinct odor.
9. Carol's Daughter Wash Day Delight
Do you have oily, curly hair and have been searching for the best sulfate-free shampoo? For a quick, gentle, and effective thorough clean without stripping or harsh friction, try Carol's Daughter Wash Day Delight Micellar shampoo with Aloe for hair. The Sulfate-free Shampoo transforms from a liquid into a gentle foam lather without harsh friction and effortlessly works throughout, minimizing tangles; the targeted applicator aids in the instant flow of the liquid formula through hair, allowing for easy scalp access and quickly rinsing clean; and the time required to detangle hair is cut down significantly.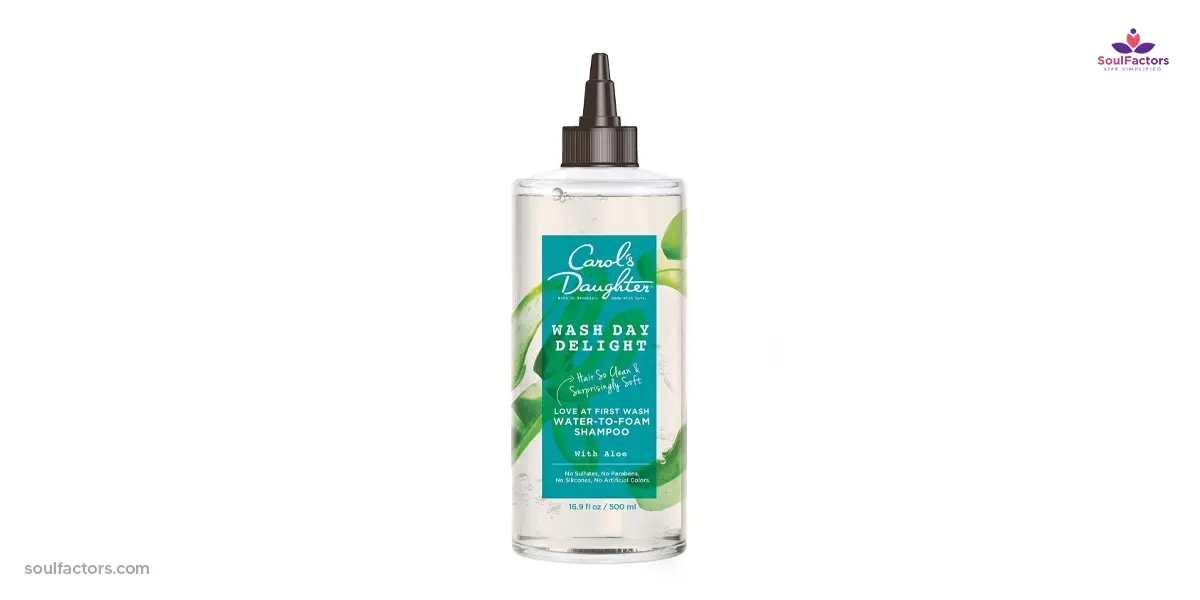 Price: $12
Features
It can do a quick hair wash.
Hair is not strained in any way.
Pros:
Aloe Vera Fragrance.
Keep's the hair shinning.
Cons:
Only hair that naturally has curls or frizz should use this shampoo.
10. Oribe Gold Lust Dry Shampoo
Is your hair naturally oily? Invest in some Oribe Gold Lust Dry Shampoo. This Oribe dry shampoo not only revives lifeless hair but also adds massive volume by efficiently absorbing excess oil, grime, and product buildup. This is one of the most excellent shampoos for oily hair, even if you have a susceptible scalp and find that other dry shampoos cause your head to itch.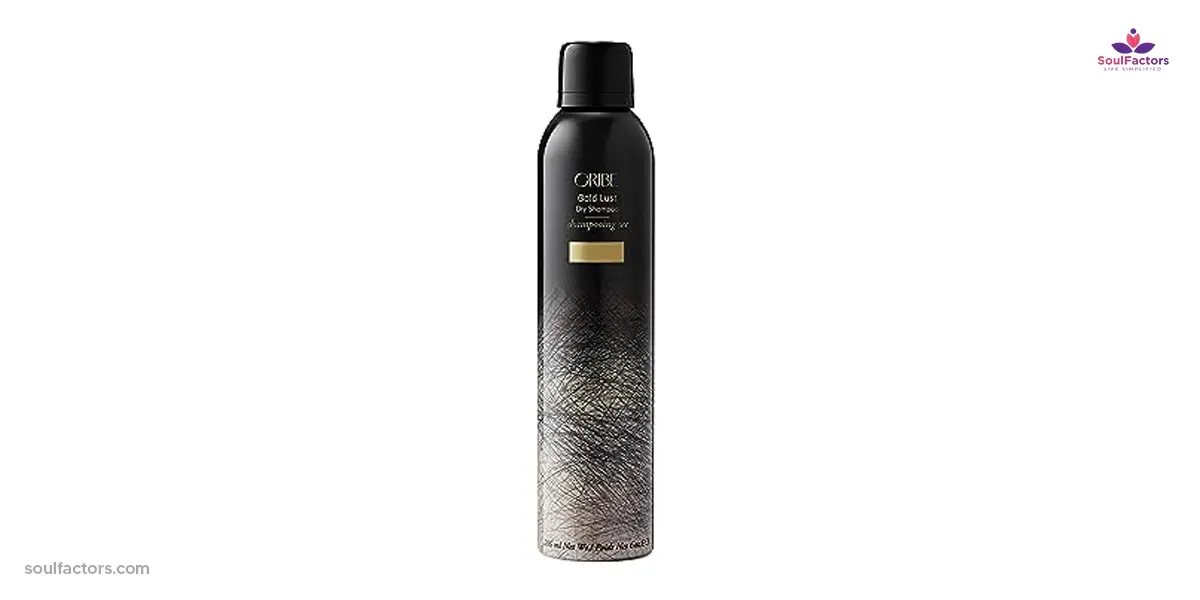 Price: USD 48
Features
Low risk of harm.
Good ability to break down.
Pros:
It has a natural fragrance and comes in 300 ml.
Cons:
Way too expensive.
Final Thoughts
Before selecting any hair care product, it is vital to possess a comprehensive understanding of one's hair type. The utilization of hair care products is commonly observed among those with oily hair. Hair products containing an abundance of dense and substantial constituents may result in the deposition of a residual substance, augmenting the appearance of oiliness in one's hair.
Conversely, it is advisable to seek out shampoos that incorporate lightweight moisturizing agents, such as hyaluronic acid, aloe vera, and jojoba oil. It is advised that individuals with excessively greasy hair may require shampooing on a daily basis. It is important to ascertain what strategies are truly effective for one's own needs. Individuals who possess oily scalps have the option to choose a lightweight conditioner. One potential strategy to increase the duration between hair washing is the utilization of dry shampoo.
However, individuals with oily hair who engage in physical exercise may find it preferable to cleanse their hair on a daily basis for enhanced comfort. If you have utilized the product labeled shampoo for oily hair, we kindly invite you to share your own experience with us.
FAQ
What Shampoo Type Is Best For Oily Hair?
If you have extremely oily hair, using a sulfate-containing shampoo once a week or as a "reset" wash once or twice a month is ideal; just make sure to follow up with a deep conditioner to prevent your hair from drying out. Carefully select shampoo and conditioner for oily hair.
How Can I Control My Oily Hair?
Find out what kind of hair you have first, then choose the appropriate haircut, style, and items to use on it. Then, use the right shampoo for oily hair, as suggested.
What Hair Brands Are Good For Oily Hair?
A.I suggest using dry shampoo between washes and a gentle cleaning shampoo that doesn't contain harsh sulfates.