TikTok is everybody's guide to something, having videos for everything from fixing your skin to fixing your wall paint, the app has truly changed the world of online influencing. The much talked about glycolic acid use in hair care started here, especially the 7% glycolic acid toning solution from The Ordinary. Given how easy to follow the hack is, most people were so intrigued to try it, the hack later became the viral hair hack that most people swore by.
Glycolic Acid For Hair: Benefits And Side Effects!
The use of glycolic acid started long back, way before we came to know about this all-purpose acid. Taking a look into the history of glycolic acid(1), the name glycolic acid was coined by Auguste Laurent, a French chemist in early 1848. The acid was later developed in the lab by two scientists, German and Russian, named Adolph Strecker and Nikolai Nikolaevich Sokolov, in the year 1851.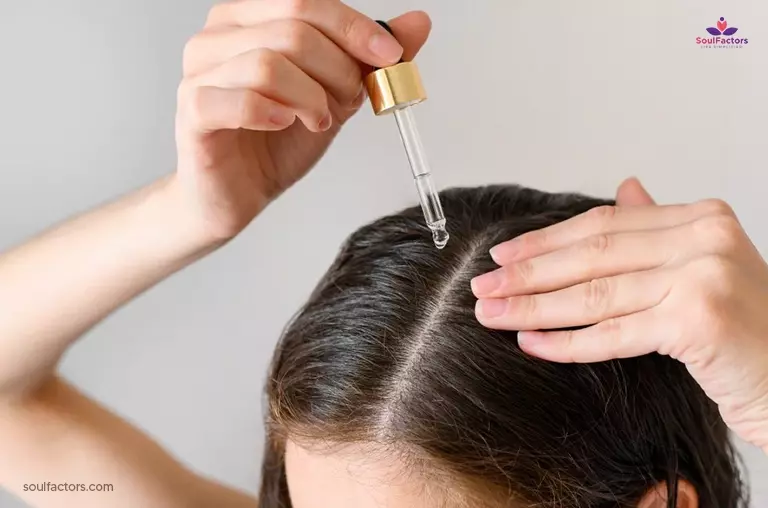 Ever since its invention, it has become one of the favorites of dermatologists around the world as a gentle yet effective skin exfoliator. So, does this viral skin exfoliator also help keep your scalp healthy and flake-free? If so, how much should one use and how frequently can it be used? Let's find out if the hack on glycolic acid for hair is deserving of its popularity and if it really meets the expert safety approval.
These days glycolic acid is found in a lot of skincare products ranging from serums, cleansers, toners, and creams. They are used in various clinical skin care treatments as well. Before getting into the haircare benefits and disadvantages of using glycolic acid in hair care, let's cover some basics.
What Is Glycolic Acid?
Glycolic acid is a type of alpha hydroxy acid (AHA), a chemical exfoliant, that is derived from sugarcanes. The acid is gentle yet effective in removing sun damage, and dead skin cells and reducing hyperpigmentation. Glycolic acid is not the only Alpha hydroxy acid, others include malic acid, tartaric acid, lactic acid, and citric acid, all of which work differently and for different skin concerns.
Glycolic Acid For Hair & Scalp
Glycolic acid for hair is a recent discovery that many people have started trying. It claims to help clean the scalp by gently exfoliating the surface. The molecules in glycolic acid are very small which helps in penetrating the hair shaft, lifting out dirt and flakiness. This is said to enhance the manageability of the hair as it makes the hair soft.
Is Glycolic Acid Good For Your Hair?
Technically speaking, there is nothing wrong in using glycolic acid for the hair, but there is a "catch", which we will discuss later on in the article. For now, let's just say using glycolic acid for hair care does have its benefits when used right. Glycolic acid in hair care offers a lot of benefits for the hair and scalp especially if you have severe issues of dandruff or oily scalp and itchiness in the scalp.
Benefits Of Glycolic Acid For Hair
Being a great exfoliant, glycolic acid for hair has many benefits when used the right way, right from dissolving the dead skin cells on the scalp, to lifting dandruff to giving healthy hair. Some who have an itchy scalp and flakey dandruff will find that glycolic acid does wonders for the hair. However, the skincare benefits of glycolic acid are being used popularly worldwide for treating skin conditions such as psoriasis, dermatitis, hyperpigmentation, sun damage, and acne scars.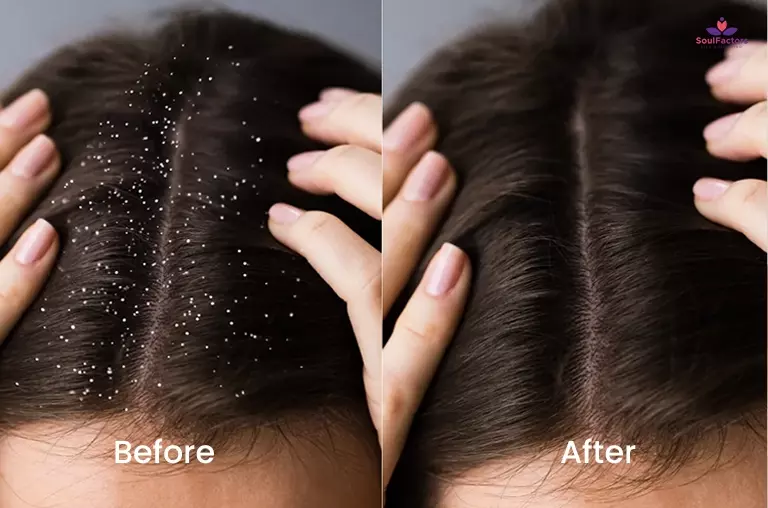 Apart from that, glycolic acid can also help in adding hydration, acting similarly to hyaluronic acid to attract hydration. In later years people have also found glycolic acid to be useful in managing yeast as well as bacterial infection, which can be very useful in treating scalp conditions like scalp acne.
Glycolic acid helps in managing scalp dermatitis as it is not only a great exfoliant but also gentle on the skin. The exfoliating properties boost cell renewal which is the key to a healthy scalp and strong, youthful hair.
If you have itchy and flakey dandruff, glycolic acid will help in removing them when used as a leave-in mask once or twice a week. The acid works by lifting off the extra build-up from the top layer of the scalp, thereby promoting a healthy scalp.
Glycolic acids are great for adding hydration and moisturization to the scalp, so less tangling and friction which means softer and more manageable hair.
If you are someone who does a lot of chemical treatments and uses heating tools frequently, then using glycolic acid can help maintain a healthy scalp and hair.
Adds smoothness and lubrication to the hair strands which reduces hair breakage. The moisturizing properties of glycolic acid for hair will help the hair remain hydrated and also maintain that hydration throughout the day.
Using too many hair care products can alter the PH balance of the scalp. Using glycolic acid can maintain and bring back the pH, which is crucial in keeping the scalp healthy.
If you have normal hair, then using glycolic acid as a hair serum on the strands can make the strands healthy.
Hair Type Considerations When Using Glycolic Acid For Hair
Glycolic acid can be used for almost all hair types, but if you have very sensitive hair and scalp you might need to check in with your doctor or start by using very low concentrations of glycolic acid before using higher concentrations.
If you have an oily scalp, then you would definitely love glycolic acid on your scalp. One of the instances one should take caution while using glycolic acid for hair is if your hair and scalp have any health conditions like extreme sensitivity, hair loss, or other severe scalp skin issues. People with high sensitivity might find glycolic acid to be too harsh for them as it can lead to extreme dryness, itchiness, and rashes.
Also, use the product in moderation especially while starting out, We recommend sticking to it once or twice a week. Depending on the cut you are using and its strength you might even want to start off with just once a week as a hair mask, instead of leaving the product on your scalp for longer hours. Also, avoid using glycolic acid for hair if you have done any hair treatment like perming, smoothening, straightening, or rebonding, or if your hair is already very damaged.
The Right Way To Use Acid For Hair
Using glycolic acid for hair the right way is very important to get optimal benefits as well as to reduce the side effects. Exfoliating the scalp is very similar to exfoliating the face or body. While starting to use any exfoliating products always remember that "less is always more". Over-exfoliation can not only make your scalp health worse but can also cause inflammation, and dryness and even lead to hair fall. Experts recommend using glycolic acid at night rather than in day time to reduce sun damage.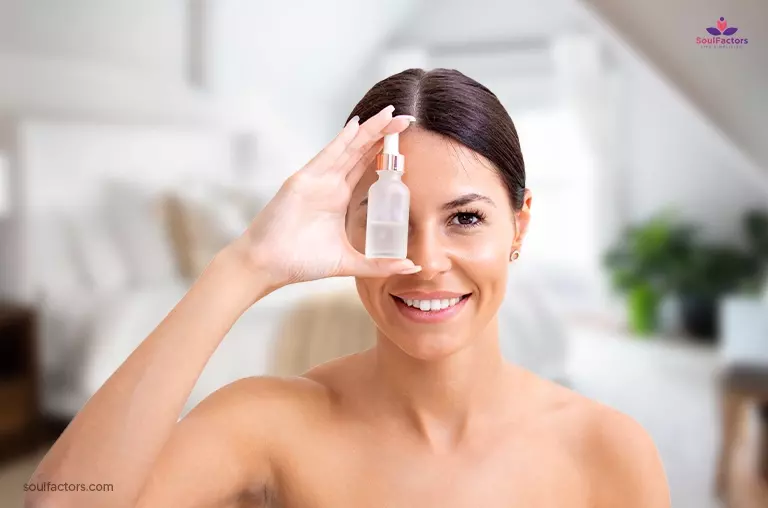 Sun can sensitize the scalp. If you find using a potent glycolic acid, like the Ordinary 7% glycolic acid toning solution, dicey as a beginner, it's better to start your glycolic acid for hair care journey by using products with glycolic acid that is formulated for hair care. These products will have lower percentages of glycolic acid in them as well as other ingredients to overcome dryness and sensitivity, so as a beginner these kinds of products would be your best choice.
Once your scalp gets used to glycolic acid then you can try using a higher percentage. Never use a glycolic acid that is more than 7 % on your hair without a doctor's recommendation, that could be too much and cause damage to your scalp.
Note: if you have a very sensitive scalp that reacts to new products then do get an expert opinion before trying out anything new. Doctors can analyze and understand your scalp and recommend the best products that will suit your scalp. If you wish to try glycolic acid then do talk to your doctor to find the right percentage of glycolic acid for your hair.
Application Of Glycolic Acid For Hair
If you are using a product with glycolic acid in it, then make sure you follow the instructions given on the package. Glycolic acid is available in shampoos, creams, conditioners, scrubs, etc. But if you are using a toner with glycolic acid in them like the Ordinary one, then follow these instructions.
Glycolic acid can be used before or after showering depending on whether your scalp can tolerate it. If you have a normal scalp that is well adjusted to glycolic acid then you can use the product at night as an overnight exfoliating mask. You can shampoo and rise the product in the morning.
If you are someone with a sensitive scalp then section your hair and apply glycolic acid on the scalp and massage your head. Leave it on for 30 minutes and rinse it off with water and shampoo(2).
Glycolic Acid For Hair Side Effects: Things To Not Do While Using Glycolic Acid For Hair Care
Avoid using glycolic acid on your hair if you have pre-treated hair and stay away from any other form of scalp scrubs as this could lead to over-exfoliation and damage your scalp and hair follicles making them more sensitive and irritated.
Use exfoliating products once a week initially, and later twice a week, but never more than that unless you are advised by your doctor
Always check the concentration of glycolic acid present in your hair care and choose one according to your scalp type, never use a high concentration of glycolic acid on a sensitive scalp as this could lead to serious damage.
Acids on skincare and hair care are not for everyone. Something that works for your friend need not work for you, so always choose as per your scalp and skin type. If your scalp is already very sensitive then stay clear of anything harsh.
Stay clear of any exfoliating products if you have a fresh or healing wound on the scalp.
List Of Best Glycolic Acid Products For Hair Care In 2023
The INKEY List Glycolic Acid Exfoliating Scalp Scrub
The Ordinary Glycolic Acid 7% Toning Solution
Seskavel peeling glycolic shampoo
Malin and Goetz Detox Scalp Mask,
Sunday Riley Cleanse Rinse Clarifying Scalp Serum,
Neutrogena Exfoliating Shampoo for Oily Hair & Scalp with Pink Grapefruit
Omorovicza Revitalizing Scalp Mask,
Oribe Serene Scalp Exfoliating Scrub
Glycolix Elite Glycolix Shampoo 10%
Ameliorate Transforming Scalp Serum
Frequently Asked Questions
Is glycolic acid good for your hair?
The penetrating property of glycolic acid allows it to get into the deeper layers of the hair shaft, removing any dead cells and flakiness. It also provides adequate moisture and hydration for manageable, healthy, and soft hair.
How long do I leave glycolic acid in my hair?
Under normal circumstances, to avoid irritation and over-exfoliation it is recommended to leave glycolic acid on the scalp for not more than 30 minutes.
Can I use ordinary glycolic acid on my scalp?
It is recommended to use glycolic acid as a scalp exfoliating mask 15 minutes before washing your hair, twice a week.
Does glycolic acid change hair color?
There is no actual evidence that glycolic acid-based products will change the color of treated hair or normal hair any faster than normal shampoo and water.
Overview Of Glycolic Acid For Hair
In conclusion, the key benefit of glycolic acid is hydration and moisturization. Glycolic acid exfoliates dead skin cells, removing any flakiness and enhancing the overall health of the hair and scalp. Glycolic acid generally suits all hair types except those with extremely sensitive scalps. People with extremely oily scalps will find glycolic acid to be extremely useful.
Use glycolic acid once a week as a mask for a clean and flake-free scalp. Unless you have a tolerance to potent formulations, always ensure to start with a low concentration of acids designed for sensitive scalp.