Is one year too early to start your pre-bridal skincare routine at home? Well, healthy skin doesn't come about just a week before the wedding. You have to put the work in weeks, and even better, months before the wedding. If you have a wedding date, even better! That's your deadline.
To answer the question, no, one year is not too early to start your pre-bridal skincare routine at home. The earlier you start, the healthier your skin will be.
This does not mean all brides-to-be can commit to starting it that early either. Or, if you are one, you could be months late to read this. Either way, follow pre-bridal skincare at home regardless of how far or close you are to the big day. Better late than never, right?
Pre-Bridal Skincare Routine — Start at the Earliest!
Is pre-bridal skincare routine a legit thing? If you want to have healthy skin rather than make it look healthy with the help of makeup, following a pre-bridal skincare routine is the smart and sensible way to go. It gives that natural bridal glow you see on almost all brides when they make their way down the aisle. For that, you need to start the work way before, which is why it is called pre-bridal skincare.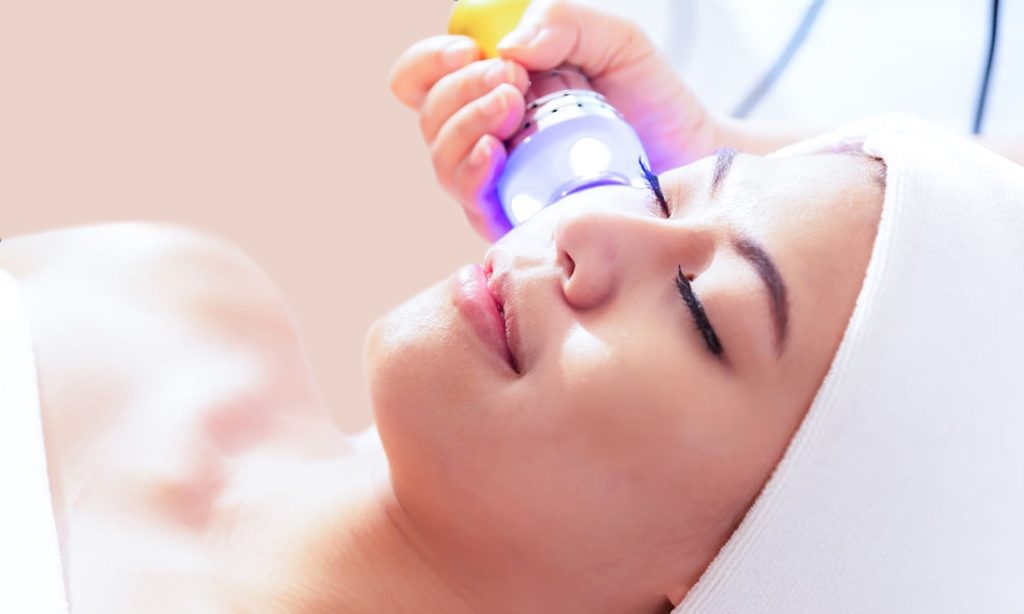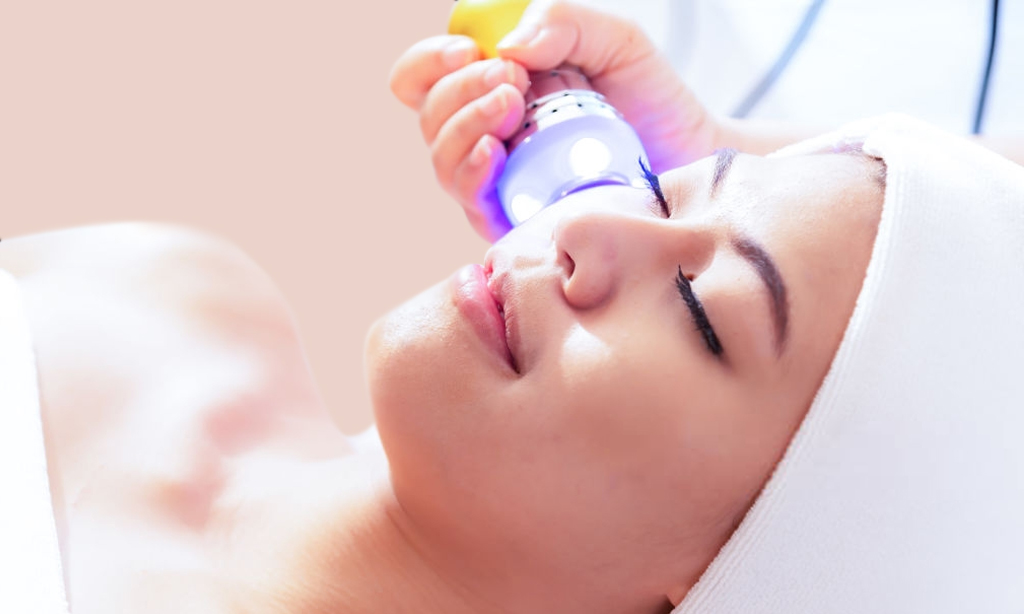 Now comes the question: exactly when should you start following a pre-bridal skincare routine? As early as you can. Especially since it takes longer to treat certain skin conditions, such as tanning, pigmentation, acne, and dry patches, completely. If you do have any of those complex conditions, it is always better to start as early as possible. For instance, you need to treat the underlying causes first —with acne, which takes longer than you would imagine. You need to clear the acne breakouts as well as the scarring. Do you get my drift?
Besides, if you are someone who never cared about the health of your skin, you have to allow enough time for your skin to heal your negligence reflected on your skin. Also, you have to be wary of any skin reaction or allergies you might possibly have by using any new product you introduce to the skin. Be it organic or natural products, you should not introduce new products to your skin at least a month before the wedding.
Pre-Bridal Skincare Routine
Clinical Sittings and Regular Facials
When you start your pampering early, you also need to make sure that you treat your face with regular professional facials. You can extract all the dirt from your pores and massage and stimulate blood circulation of your skin.
This will drastically help your skincare routine at home as well. For certain skin conditions, you might have to get professional treatments like microdermabrasion and oxy peels. Such treatments must be done months before the big day.
Body Massages in Pre-Bridal Skincare Routine
In addition to facials and clinical settings, you can also squeeze in a few body massage appointments. This stimulates blood circulation and the lymphatic system in your body, relaxes tense muscles, reduces stress hormones(1), puts your mind and body at ease, among several other benefits. You gotta keep the wedding jitters checked to not be a nervous wreck.
You don't necessarily have to visit a spa to get a body massage. Ask anyone at home to do an oil massage for your body. Also, both facials and body massages ensure glowy and bright skin.
CTM
Cleansing, toning, and moisturizing are absolutely necessary(2). You have to do these three every single day. It's even better if you can do them twice a day. Start your day with a cleanser (or double cleanse) to cleanse your skin from all the dirt, impurities, dust, and pollution particles from the skin and to open your pores and allow your skin to breathe. This helps your skin avoid acne breakouts. Opt for a gentle, non-stripping, and slightly acidic cleanser.
Once you use a cleanser, follow it up with a toner to gently revitalize your skin. It rebalances and restores the pH of your skin after the cleanser alters it with its alkaline content. Also, you have to close the open pores to avoid clogged pores. After toner, lock in moisture from serum and essence with a hydrating moisturizer. The care and effort you put into these three non-negotiable steps ensure your skin stays glowing from within. Additionally, including this in your pre-bridal skincare routine evens your skin tone and gives a clean and smooth surface to paint your face.
Exfoliate
Another important step in any skincare is exfoliating the skin(3). It not only removes dry, dead, and hardened skin cells from the surface of your skin. But also smoothes the skin, improves the skin tone, and enhances skin's receptiveness to ingredients. Get rid of piled-up skin cells by exfoliating away the bonds that glue them together.
You have to exfoliate your skin at least twice or thrice a week to pave the way for new cells to surface. This gives an instant boost to your glow. But be careful to not overdo it and hurt your skin. Both chemical exfoliators and physical exfoliators work effectively. Either way, be gentle when you are exfoliating. You can make your own physical exfoliators at home by mixing a few ingredients in your kitchen. Exfoliate your face, hands, legs, elbows, and knees.
Pre-Bridal Skincare Routine: Face Masks
Pampering your face with regular face masks can solve many skin concerns.
The right face mask hydrates and moisturizes your dry skin, improves skin texture, refines large pores, enhances elasticity, removes excess oils, decongest clogged pores, and pulls out impurities. So you have to choose the right one for your skin after considering its promises and ingredients.
Sun Protection
Using sunscreen when stepping out of your home during the daytime is essential. None of which you follow in your skincare routine will work on your skin unless you shield your skin from the harmful sun rays.
UVA and UVB rays penetrating through your skin damages your skin way deeper than you'd imagine. But avoiding going out altogether is impossible for a bride who has so much on the list to do. This is why you cannot go out without slathering your exposed skin with sunscreen!
DIY Home Remedies
With the aforementioned regular appointments on the go and pre-bridal skin care tips, you can enhance their effects by adding home remedies to treat your skin.
From homemade exfoliators and cleansers to facial packs and masks, you have a lot of options to maintain and enhance the glowy effects of your professional nurturing. Find a small list of pre-bridal skincare home remedies by the end of the article.
Exercise
Working out has enormous health benefits to the body and mind. But it also has noticeable benefits to the skin. It stimulates blood circulation, allows your body to flush out all the impurities you want out from the dermal layer, improves the tone and texture of your skin, and combat dermal bacteria that reinforce the cleansing process.
Meditate
Meditation in a pre-bridal skincare routine? Studies show that meditation and yoga help with many skins concerns any bride must be fretting over. When you take 20 minutes or even 10 minutes out of your day to meditate or do yoga, it reduces stress levels, in turn, prevents detrimental effects of both acute and chronic stress on the skin. As a result, it improves your complexion and helps in detoxing.
If you meditate every day, you will see immense improvements in your life itself. Those who set their time apart for meditation have pointed out that it balances the body and completely transforms the mind.
Sleep
You must be well familiar with the effects of lack of sleep. Dark circles? Dull skin? Breakouts? No surprise. So you should not trade your 8 hours of beauty sleep with anything. Besides, sleeping does all the healing for your skin. When you sleep, your skin literally rejuvenates, repairs, and rebuilds.
Diet
Regardless of your skin type, what you eat directly reflects on your skin. What goes in, shows out. So you have to know what foods to eat and avoid. Increasing the intake of nutritious foods in a balanced and healthy diet is the goal here. Add fruits, green vegetables, protein, and naturally hydrating food. On the other side, instead of starving yourself, slowly eliminate or cut down the intake of sugar and carbs from your diet. Also, munching on junk is a big fat no. To conclude, avoid any food that may lead to bloating and skin issues as part of your pre-bridal skincare routine.
Another important change is to drink at least 8-10 glasses of water daily to keep your body hydrated and toxin-free. Also, start sipping on hydrating liquid such as lime water, coconut water to shed the bloat. If you want, you can include green tea for a healthy dose of antioxidants in your diet. You may consult a dietician or nutritionist to plan a personalized diet plan for you to fill necessary gaps.
What are the Pre-Bridal Skincare Products a Bride Should Buy?
The pre-bridal skin care products you must use depend on your skin type and the routine you decide to follow. The standard products include a cleanser, exfoliator, toner, serum, essence, face mask sheets, moisturizer, sunscreen, and eye cream. You can also include antioxidants like vitamin C, vitamin E, and vitamin A.
Pre-Bridal Skincare Pre-Bridal Skincare Routine: At-Home Remedies
Pre-bridal skincare routine at home goes beyond your regular skincare routine. I am sure you have a few natural remedies(3) up your sleeve.
But the more, the merrier right? Mentioned below are a few of the common face packs that you can easily whip at home. Start applying them months before the date and behold the glow of your skin!
Lemon and Honey

What to do: Mix a few drops of lemon juice with 1 teaspoon of organic honey. Apply the paste all over your face avoiding the area around your eyes.

After 20 minutes, wash it off. You can do this pack two or three times a week to keep your skin glowing. Remember to always apply sunscreen after using this face pack before stepping out.

Aloe Vera, Honey, and Lemon Juice

What to do: Mix ½ teaspoon of lemon juice with 1 teaspoon of honey and 2 tablespoons of aloe vera gel.

Apply it all over your face, avoiding the eyes around your eyes. Try using this face pack two times a week.

Yogurt and Turmeric Powder

What to do: Mix 2 tablespoons of yogurt with ½ teaspoon of turmeric powder. Apply the paste to your face and wait for it to dry well.

Then, rinse it off your face. You can apply this pack two to three times a week to calm and brighten your skin while keeping it healthy.

Potato Juice

What to do: Grate a potato and apply the juice all over your face. Wait until dry and wash it off. You can apply this anywhere with tanned skin or dark spots.

Salt Scrub

What to do: Use salt to scrub the skin on your elbows and knees to soften the skin and exfoliate the dead skin cells there.

Brown Sugar and Oil

What to do: Mix ½ cup of brown sugar with ½ cup of oil of your choice. If you want, you can add one or two drops of your favorite essential oil to the mixture.

Exfoliate your skin, especially if you have sensitive skin.

Coffee and Oil

What to do: Mix ½ cup of coffee ground with 2 tablespoons of hot water. Then, add 1 tablespoon of warm coconut oil into the mix.

You can add more coffee grounds or oil to get the right consistency. Apply the mixture to exfoliate your skin.
Final Thoughts on Pre-Bridal Skincare Routine
Your pre-bridal skincare routine leading up to the big day shouldn't start frantically when you have just a week left. You have to give your skin enough time to heal and de-stress. This is why beauticians usually say that it takes time for your skin to naturally start showing your skincare results. If you commit to the pre-bridal skincare routine at home above, you can have that bridal glow you are after. Amidst all the planning and organizing, you need time to pamper your skin as well, right?