Lacto calamine lotion is India's unparalleled hero among calamine lotions, and it comes with a long list of uses you should know.
I remember my mother lotioning up my brother with Lacto calamine lotion when he caught chickenpox, and the marks wouldn't leave easily. And then I saw her using it for a minor burn she had on her arm while cooking. But surprise, surprise! The soothing pink lotion apparently can do a lot more than that.
Lacto Calamine Lotion: Its Composition, Uses, And How It Works?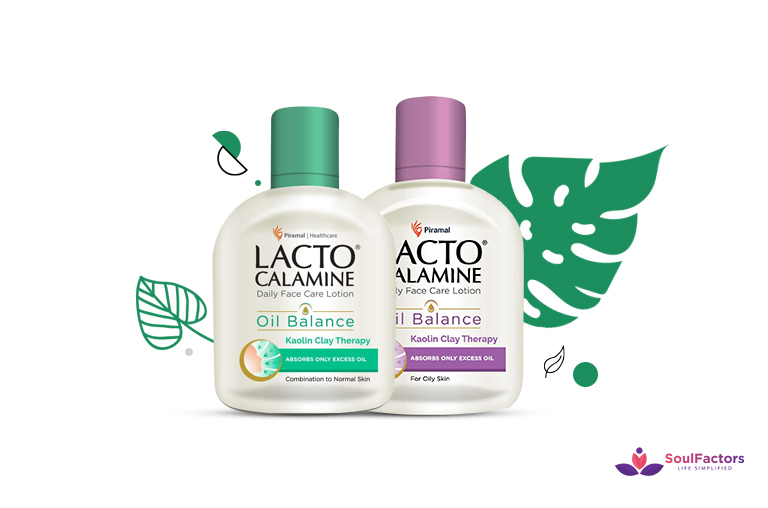 Uses of Lacto calamine lotion are plenty. From various skin woes —such as acne, sunburn, and diaper rashes to treating dandruff and erythema(1), the lotion can help you in so many different ways. Although the over-the-counter (OTC) generic medication itself is not a cure per se, it can relieve several dermatological issues.
Lacto calamine lotion has been for centuries used to relieve mild itchiness, seborrheic dermatitis (2), and sunburn. Before we get into the long list, let's see the natural composition of Lacto calamine and what are its ingredients.
Composition And Ingredients of Lacto Calamine Lotion
Kaolin clay, glycerin, zinc oxide are different active ingredients in Lacto calamine lotion. It also has inactive ingredients such as purified water, calcium hydroxide, and bentonite magma. The active combination of 0.5% iron (ferric) oxide to the mixture is what gives the lotion its identifying pink color.
Other ingredients of the lotion include castor oil(3), zinc carbonate, aqua, emulsifiers(4), preservatives, astringent, perfumes, and permitted colors. It is classified as an anti-inflammatory and anti-itch medicine.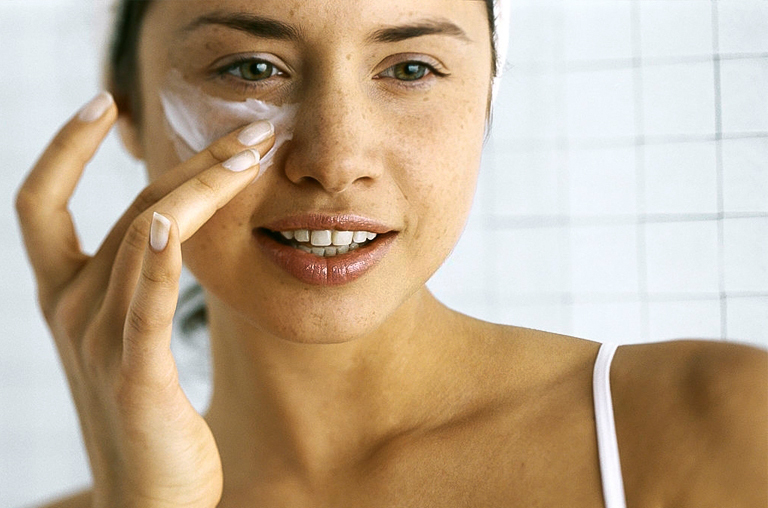 The lotion can be a valuable addition to the skin care routine for oily skin. It has a 3-way action for oil balance. The hydrating glycerin topical helps in retaining the natural moisture of the skin while preventing excessive drying. Kaolin clay topical helps to absorb excess oil from the surface of the skin while retaining the essential oil.
And finally, zinc oxide helps to tighten the pores and unclog pores while preventing and reducing the build-up, and formation of pimples, blackheads, whiteheads, and bacterial growth. These three active ingredients make all the difference for oily skin.
Uses of Lacto Calamine Lotion
What is Lacto calamine lotion used for? Well, it has several applications. It may not give immediate results for some skin conditions. Regular use for three months or so will give productive results. But since everyone's skin is different and reacts differently, you must consult your dermatologist before prolonging the usage.
Following are the uses of Lacto calamine lotion:-
Facial Skin Problems
All of us are familiar with some kind of facial skin problems such as acne, pimples, clogged pores, blackhead and whitehead growth, excessive sebum production, and excessive drying. Lacto calamine lotion has shown benefit in treating those facial skin problems you struggle with.
Since calamine lotion is usually used as a spot treatment, you can use it on pimples that appear out of nowhere. Lacto calamine also dries out pimples caused by excess sebum.
Due to the drying property, it is also used on acne. When it comes to treating acne on your face that persists due to excess oil, though it doesn't deal with the underlying causes of acne, the lotion is suitable. The presence of kaolin clay can absorb excess oil and drying properties will help treat acne.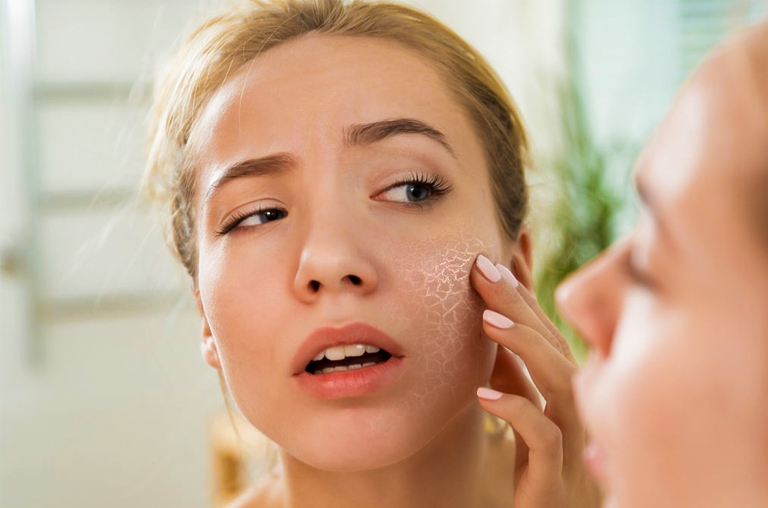 It is not a primary acne treatment nor does the brand claim to be specifically suited for acne-prone skin. Because overdrying acne can cause more irritation. So use the lotion sparingly. It also cannot prevent breakouts. You have to be careful while using it if you have sensitive skin because it contains perfume which can irritate highly sensitive skin.
Lacto calamine lotion has zinc oxide, which will tighten your pores while unclogging already clogged pores. This, in turn, can prevent the formation of all those unwanted facial woes, such as whiteheads, blackheads, pimples, and bacterial growth. When buildups on the skin reduce, the chances of having clear skin is high!
Although the lotion focuses primarily on oily skin, it can lessen the effects of excessive drying on the skin. The hydrating elements in it allow you to use it as a moisturizer, which in turn, will help with excessive drying. You can use Lacto Calamine Aloe Moisturizing Lotion as this one has aloe vera in it.
Uses of Lacto calamine lotion: Dermatological Issues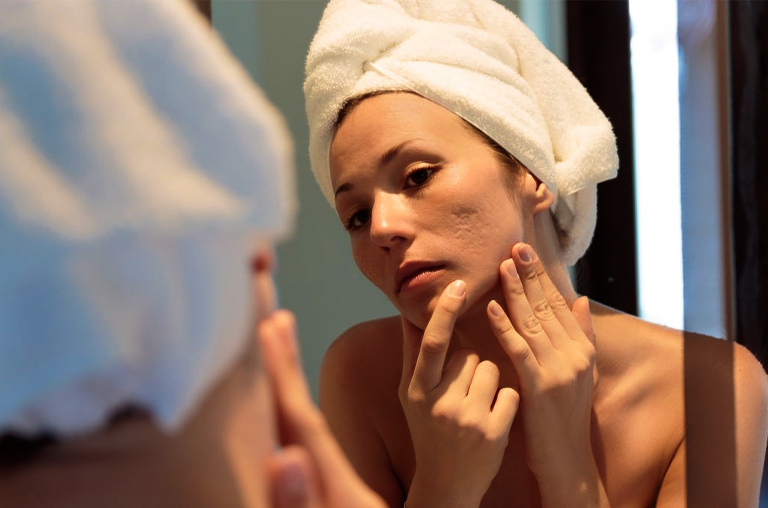 Besides facial skin problems, there are a few dermatological issues Lacto calamine lotion can help with. It has soothing and healing effects and thus, it is effective for sunburn, erythema, uneven skin tone, acne marks, scar marks, and minor cuts and burns. The kaolin present in the lotion can aid in healing sunburn and since it is enriched with antiseptic properties, the lotion can be used on minor cuts and burns.
Aloe can reduce inflamed cysts and nodules and instead provide pain relief for them. If used daily, it may even help in providing you even skin tone. But the brand does not claim using Lacto calamine for pigmentation will work 100%. So it is advisable to consult a dermatologist before using the lotion to treat dark spots.
Oily Skin Woes
Lacto calamine lotion is primarily formulated to solve oily skin woes. Yes, oil keeps the skin hydrated for a longer period with fewer chances of wrinkles while slowing down the visible signs of aging. But you need the right oil balance to not let oily skin unmanageable. All the products you use on your face makes things worse. If oil balance goes unchecked, your skin will start to suffer from bacterial overgrowth, pimples, and such. For that, Lacto calamine can help you. Because it does everything for oily skins.
Excessive sebum production? Clogged pores because of the greasy layer? Occasional pimple due to excess oil? Calamine lotion solves all these problems. Thanks to the tri-action formula, it absorbs excess oil from your skin while retaining essential oil, hydrates your skin while letting it breathe, and controls excess sebum production for 8 long hours.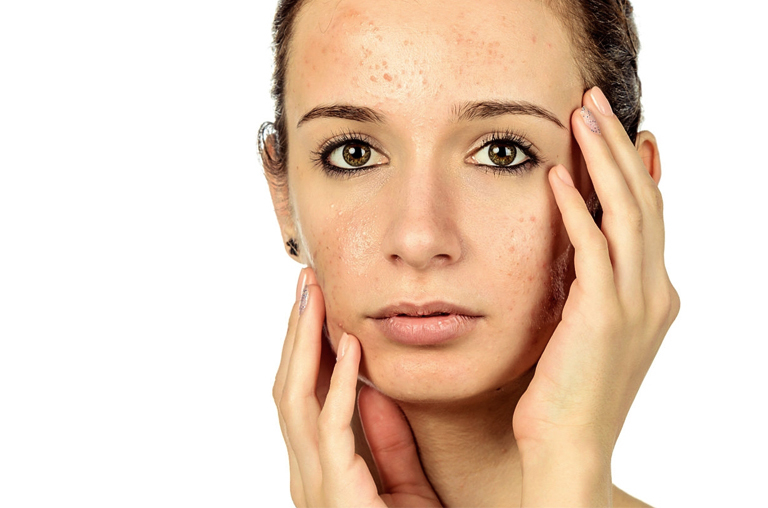 It gives a matte finish to your skin. But the brand does not explicitly state that the lotion is non-comedogenic. It contains castor oil, but since it has a low comedogenic rating, you don't have much to worry about.
Glycerin in it holds the right amount of moisture necessary to hydrate your oily skin without leaving the giving greasy skin. And the other two active ingredients (kaolin clay and zinc oxide) can leave your skin supple and smooth by absorbing only the excess oil while retaining the essential oil along with tightening and unclogging pores. After all, absorption of oil is one of the principal functions of any lotion that claims to prevent skin woes. And Lacto calamine does that well and beyond.
Uses of Lacto calamine lotion: For rashes and itches
The soothing effects of Lacto calamine lotion are widely praised. It can relieve various skin conditions and reactions. That includes drying out oozing of various irritating reactions to poisonous plants, itches from insect bites, chickenpox, pruritus, shingles, scabies, chigger bites, hives, heat rashes, diaper rashes, swimmer's itch, and even mosquito itch.
You can get relief from the discomfort and rashes caused by poison oak, poison ivy, and poison sumac. The drying properties of the lotion can dry out the irritating oozing which happens as they develop. You can also relieve the itchiness from the minor conditions mentioned before and to prevent skin infection. Though it is not a cure, it can relieve symptoms you rather get rid of. One such symptom is itching during pregnancy. Calamine lotion is generally safe to use for itch relief during pregnancy.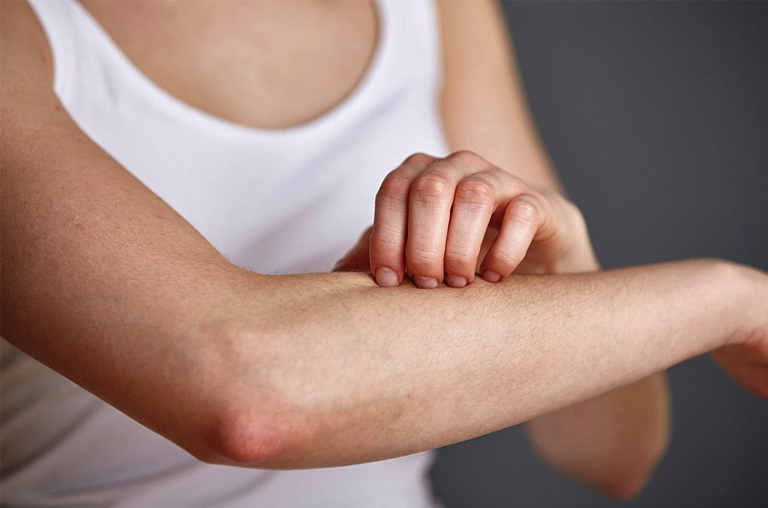 But due to a lack of studies, it is advised to talk to your doctor before using calamine lotion during pregnancy. Likewise, talk to your babies' pediatrician before using the lotion on them since some babies with sensitive skin won't sit well with it.
Other uses of Lacto calamine include using it for seborrhoeic dermatitis because of the lotion's drying effects, using it as a primer before applying foundation as it is a water-based lotion, and using it on the patchy skin under the breasts due to friction. You can also use Lacto calamine lotion as a sunscreen because of the presence of zinc oxide and carbonates which can fight harmful UV sun rays from your skin.
A frequently asked question regarding the usage of calamine lotion is whether it is safe to use it as a night cream or not. No, using it as a night cream may overdry your skin and cause irritation.
How to Use Lacto Calamine and What Not to Do While Using It
Wash your face or the area of the skin where you are going to use it, as well as your hands with warm water.

Shake the bottle of Lacto calamine well before each use.

After your skin is dry, apply the lotion to the affected area with your clean fingers, or a cotton ball, or similar applicator. You can gently rub the area for 10 to 20 seconds. After applying wash your hands with soap and water.

Let the lotion dry on the skin to a light pink color. Don't let your clothes touch the lotion before it is dry as wet calamine lotion can stain your clothes.

Rinse it with warm water to remove. You can keep it on your pimple overnight but if your skin is sensitive, you should not leave it on for a longer period.
Using Lacto calamine comes with a few precautions (like any other generic medication) but nothing too restrictive. So, keep in mind the following while using Lacto calamine.
Precautions to Keep in Mind!
Use Lacto calamine on external skin only.

Cover the applied area with loose clothing. But it is completely optional.

There is no scheduled dosage for Lacto calamine lotion. A recommended dosage is not more than thrice a day. An overdose is not expected to be harmful. But it is advised to follow the dosage prescribed by the doctor or pharmacist.

Follow the instructions as per the label on the product package.

The lotion cannot be swallowed, used on eyes, or mucous membranes —inside the nose, mouth, anal areas, and genitals.

If you get the lotion in any non-recommended areas, flush the area with lots of water.

Seek medical attention immediately or go to a poison control center if the lotion is accidentally swallowed.

It can be used on children. But when not in use, keep it out of their reach.

Inform your doctor about any herbal supplements or vitamins you are taking.

If you have any existing skin conditions or allergies, inform your medical professional about them.

If you are uncertain about any of the information, consult a pharmacist or your doctor.
When To Seek Medical Attention
If your symptoms get worse or do not improve after using the lotion for 7 days, or it comes back after clearing up, contact your doctor immediately. Some people (rarely) have serious allergic reactions —such as swelling of the face, tongue, or throat, and hives, or swelling around the area of you have applied the lotion. Some may experience trouble breathing or severe dizziness. If you experience any of these, seek medical help immediately.
Side Effects of Lacto Calamine
Side effects associated with Lacto calamine that are adverse are rather close to none. The unlikely side effect —skin irritation— demands an alternative medication. Because you might be having an allergic reaction to the use of calamine lotion. Consulting a doctor is good if you are allergic to any ingredients. But it is better to keep in mind that severe side effects have not been reported.
However, it can interact with other skin medications albeit few studies showing that.
As mentioned above, inform your doctor or the pharmacist about the herbal supplements or vitamins you take, any existing skin conditions, and any medications you take for your skin.
If you use any other topical medications, make sure calamine lotion is safe to apply to the same area. You will lose the benefits of Lacto calamine lotion if you mix it with other lotions.
You also have other options as a substitute for the Lacto calamine lotion —Markal or Calak calamine lotion. But, it is better to consult your doctor before making the switch.
Variants of Lacto Calamine
Lacto calamine lotion comes in different variants like the following:
Lacto Calamine Oil Balance Lotion Combination to Normal Skin
Lacto Calamine Oil Balance Face Wash
Lacto Calamine Oil Balance Face Scrub
Lacto Calamine Oil Control (Kaolin + Glycerine) Lotion
Lacto Calamine Oil Control Aloe Vera Lotion
Lacto Calamine Aloe Moisturizing Lotion
Lacto Calamine Sun Shield Lotion
Storage Requirements for Lacto Calamine
Store calamine lotion in a cool and dry place.

Keep it away from direct sun exposure.

Do not freeze or refrigerate.

Keep it away from the reach of children and pets.
Final Thoughts
Lacto calamine lotion is a wonderful healer for several skin conditions, but not everyone is keen on taking advantage of it. Or better to say, not everyone is aware of its benefits. Now that you know the uses of Lacto calamine, why not give it a try? Not just lotions, but Lacto calamine face washes and face scrubs too!