Are you the new vegan in your circle? If yes, here's how it is (probably) going: you have turned a new leaf in your life and you are currently looking for other areas in your life that are not aligned with your new vegan life. You are thinking of the changes you want to bring in your choices, starting from the essentials. After food and cosmetic products, comes body care products —think deodorants. Is it a challenge to find a vegan deodorant? Not anymore! Keep reading to find out the best vegan deodorants brands to try in 2023 to keep the sweat (or odor, more importantly) at bay.
Best Vegan Deodorants to Try In 2023
While all of us have a disdain for animal testing in common, not everyone is ready to make the switch (If you did, great job!). You want a vegan deodorant that is both effective on your sweat level as well as kind to animals. There was once a time you couldn't help but be a part of animal cruelty because not even vegan brands did launch vegan deodorants.
But now, you have several vegan brands with diverse choices of deodorants. Meaning, anyone can find one vegan deodorant that works for them. Easy peasy.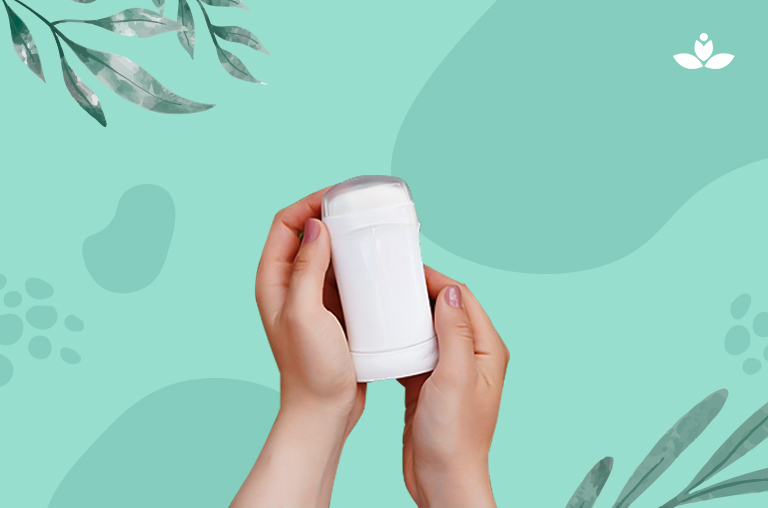 In case you didn't know, they work to leave your underarms and environment smelling humane and sweet. You can finally forget about scraping your underarms with abrasive crystals, baking soda pastes, chunky scrubs, and sticky sprays. Personally, many of my deodorants have been utter disappointments that failed to live up to the promise.
Staining so many of my favorite shirts has been a big turn off. But surprise, surprise, there are more than a handful of vegan deodorants that will live up to your expectations. You can find a few vegan brands that will make your armpit detox process easier.
Deodorant Or Antiperspirants?
Let's talk a little bit about the difference between a deodorant and an antiperspirant. In fact, human sweat is odorless unless it is fermented by bacteria. What these two incredible products do to solve this particular concern varies. While deodorants inhibit bacterial growth and cloak the smell of the sweat, antiperspirants use chemical agents to block your sweat ducts and constrict perspiration.
Normally, anyone with sweat-control as their concern will rely on an antiperspirant to do the job. But, did you know that conventional antiperspirants are not good for you? Yes, it does block your sweat ducts and help you control your excessive sweating. But unfortunately, the one ingredient in antiperspirants that made things controversial for the product is aluminum.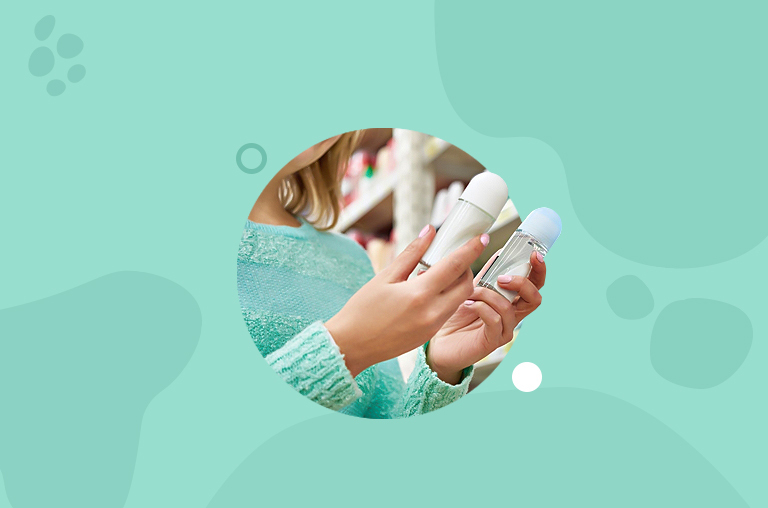 The health claims—though unsubstantiated—regarding the ingredient are quite disturbing. Recently, many studies have concluded that aluminum-based antiperspirants may increase the risk of breast cancer.
Also, blocking sweat glands are believed to be associated with cancer. Although science has kept the accusing threat inconclusive and it sounds more like a sketchy claim, not many are ready to take a risk on their health. I mean, who would? So, the best vegan deodorants are more of a prudent and sound choice over antiperspirant.
How Does A Deodorant Work?
Our entire body is covered with up to four million sweat glands. But it is the sweat released by the apocrine glands—that are crowded in the groin and underarms—that gives the unpleasant stank wafts around you. I am sure that all of us have encountered that foul smell in crowds. As I have mentioned before, human sweat itself is odorless. But apocrine gland sweats are braided with proteins and lipids (yes, shocking).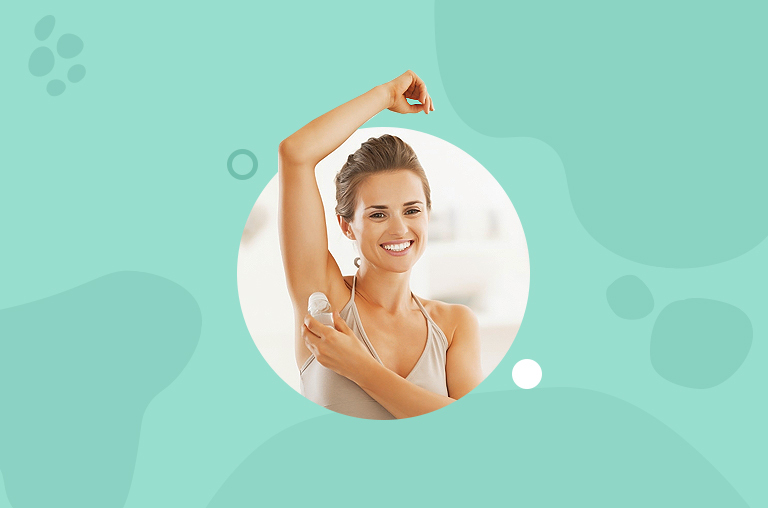 The dirty part comes here: the natural bacteria on your skin feed upon those proteins and lipids, resulting in an odor you want to get rid of. Deodorants, in general, work by eliminating the bacteria. Meaning it prevents the bacteria from breeding in the sweaty regions of the body. Now, let's see a few best vegan brands that offer amazing and effective deodorants.
Best Vegan Deodorants You Should Try
We can make this world a better place by shopping consciously, even as small as switching a deodorant. But deodorants are something you use on your skin where lymph nodes lie closer to the surface of the skin, you have to be careful with that.
Hence, why the switch from antiperspirants to deodorants and traditional deodorants to vegan deodorants is necessary. On the other hand, we have animals to care about. You can stop contributing to animal cruelty by simply choosing any deodorants from any of these vegan deodorant brands mentioned below. A bonus: many of them are natural as well! So, what brands can you choose from for the best vegan deodorants?
Best Vegan Deodorants #1- Schmidt
If you want to explore more interesting scents, you can try any of Schmidt's Natural Deodorants. Being one of the most recognized vegan deodorant brands, their innovations with their deodorants are impressive. They can handle your sweaty body odor like a pro.
Because of the presence of magnesium, natural deodorants can neutralize sweat production while keeping the wetness at bay. The brand started with pots, but their sticks in traditional ways are way better for applying. However, one of its drawbacks is that it gets gritty and messy over time.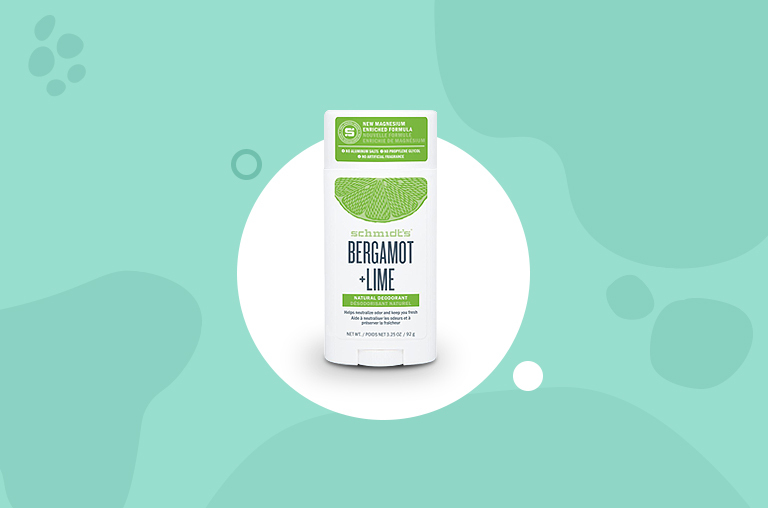 The vegan deodorants Schmidt provides gives you from bold and fresh to woodsy and earthly scents without the sharpness of commercial fragrances. The long-lasting scent will give you solid protection from sweat for a low-key day. When it comes to its formula, the texture is not as good as promised and variants such as charcoal may cause strain on your clothes. Nevertheless, there are so many variants for you to try and all of them are fresh and gentle on the skin.
For sensitive skin, Schmidt offers fragrance-free and baking soda-free deodorants, preventing itchy armpits. Their solid deodorant sticks are coconut-oil-based and aluminum-free with mineral-derived ingredients and essential oils. Schmidt is a well known vegan brand, so you can trust the brand for its vegan deodorants to work like a wonder, way better than your traditional deodorants.
#2- Ethique
We all know about the innovative and aesthetically-pleasing products of the vegan brand Ethique. Your first choice when it comes to vegan deodorants as well. Vegan or not, anyone would love their #giveupthebottle initiative. The brand's sole focus is on zero waste and sustainability while offering ethically sourced products.
They think about customers, animals, and the planet as well. Hence, all their products are vegan and cruelty-free that comes in compostable packaging with biodegradable ingredients that are free of palm oil. Furthermore, their solid bars leave no trace, except luscious skin and hair!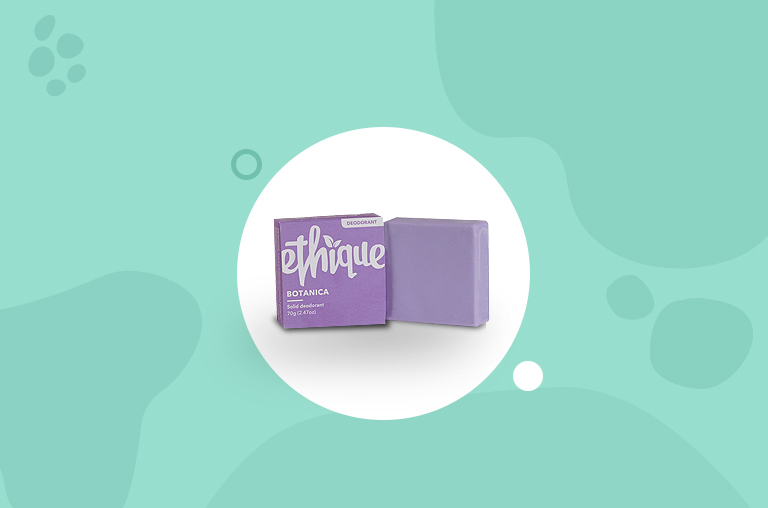 Ethique offers deodorants without aluminum and baking soda. Instead, they use magnesium hydroxide, zinc oxide, and bamboo—here's an interesting fact about bamboo: they can absorb 200% of its weight in sweat and oil.
You have three options here with two aromatic scents and unscented bars (in full or mini size): Lavender & Vanilla, Lime & Eucalyptus, or go with the Unscented one. Though they do not come in a container, the deodorant bars are easy to use.
Not to mention, when you switch to solid bars from traditional sticks, you will save 0.3 liters of water. You also prevent two plastic bottles from being made. Can Ethique make things anymore impressive? Seems impossible!
Best Vegan Deodorants #3- Crystal
Crystal deodorants have become popular in the West for years since it was one of the first natural deodorants in the market —in the 1980s. The brand uses natural mineral salts to prevent bacteria, resulting in combating the body's unpleasant odors. It creates an invisible protective barrier against those bacteria.
They don't leave a white residue back (which is something we have to deal with while using deodorants). And the best part is that these deodorants last seemingly forever (for real: about a year, even when used regularly) and they are affordable.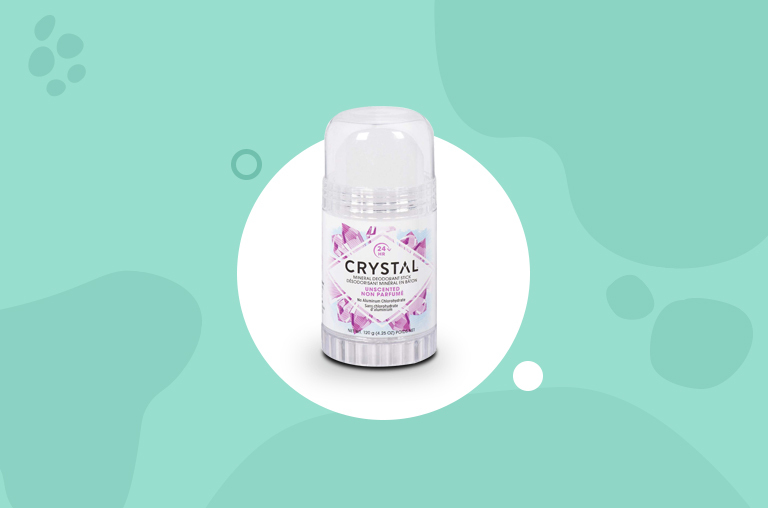 The brand's deodorants do not contain any harmful chemicals, aluminum chlorohydrate(1), aluminum zirconium, phthalates, or parabens. But the one drawback no one likes is that you will be required to moisten the top of the stick before each use for better results. That sounds too much work.
#4- Booda Butter
A deodorant from Booda Butter may not be everyone's cup of tea. Unlike conventional deodorants, this does not come on a stick. Instead, it comes in a cute pot that you have to scoop a little amount with your finger to use. But compared to other deodorants that come in jars, this brand's deodorants are soft, non-greasy, and easy to rub into your armpits. It even smells like chocolate! As odd it is to say (your armpits smell like chocolate does sound odd), it is much better than the funky smell a sweaty armpit usually gives.
The impressive factor of this brand is its powerful ingredients. With pure and organic ingredients that are completely natural, the deodorants—naked coconut cream deodorant—promotes dryness and neutralizes body odor. Booda Butter chooses only the premium quality, organic, sustainable, non-GMO, and vegan ingredients, resulting in soft and fresh underarms.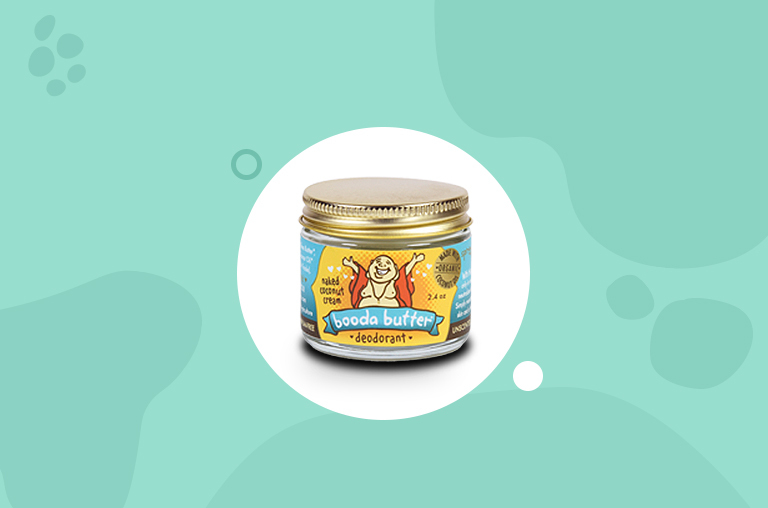 The formula blended with those organic ingredients works by creating an alkaline environment that helps in reducing bacteria. Although the cream is gentle, it works to live up to its promise without being sticky or tacky. There is no aluminum content either.
How to use:
To use, scoop a pea-sized amount of the cream and melt it between your palms or fingers. Then, gently massage into your underarms. It smells and feels so good that you may want to use a large amount. But it is important to know that a little of it goes a long way and lasts for hours.
Using too much may cause skin irritation. If you want, you can add a drop or two of your favorite essential oils and rub the cream on other stinky body parts as well. The brand claims to soothe bee stings or bug bites. You can store the deodorant at room temperature to get the best consistency.
Best Vegan Deodorants #5- Lavanila
Being one of the oldest deodorants among the vegan deodorants in the US, Lavanila's deodorants are beloved ones among vegan users. Unlike many other natural and vegan deodorants, this deodorant is effective at masking the smell of your sweat. It makes use of breakthrough beta-glucan technology with other key ingredients such as goji berry, aloe vera, lichen, lemon, corn starch, silica, and tea tree oils.
Moreover, it is aluminum-free (an important factor you should not overlook!), paraben-free, alcohol-free, and baking soda-free, allowing your skin to breathe.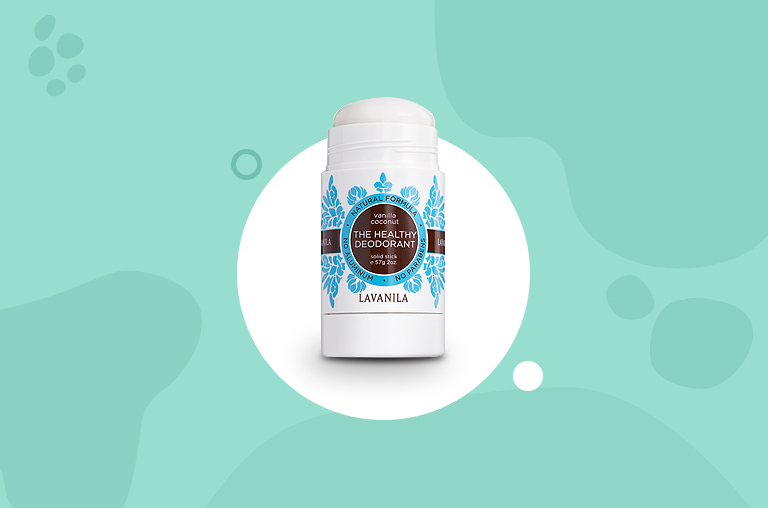 The natural deodorants come in four variants as Lavender, Grapefruit, Pure Vanilla, and Eucalyptus. Although it is not as effective as chemical formulas in inhibiting sweat, Lavanila's deodorants can leave a heavenly smell on you while keeping you fresh.
But you might have to reapply it every 4 to 5 hours to leave a strong odor —not too overpowering either. The swivel stick for daily nourishment has a white balm-like texture that glides smoothly without staining your clothes. It was Allure's Beauty Awards winner. But, if you have sensitive skin, the essential oils contained in it may irritate your skin.
#6- Native
This is another award-winning vegan deodorant that will help you not smell like a rotten egg. The ingredients that work like magic for its guaranteed effectiveness are coconut oil, Milk of Magnesia, and baking soda with their antibacterial properties, tapioca starch to absorb excess wetness from sweat, and shea butter to keep your underarms hydrated. Since Native doesn't use aluminum, you may feel extra wetness.
But you will get used to the wetness pretty quickly after a few days or once your skin gets used to the switch. The wetness happens because it can take time for your sweat glands to get unplugged and get used to the natural deodorant. Especially if you were using a traditional deodorant. But it does not leave a greasy residue.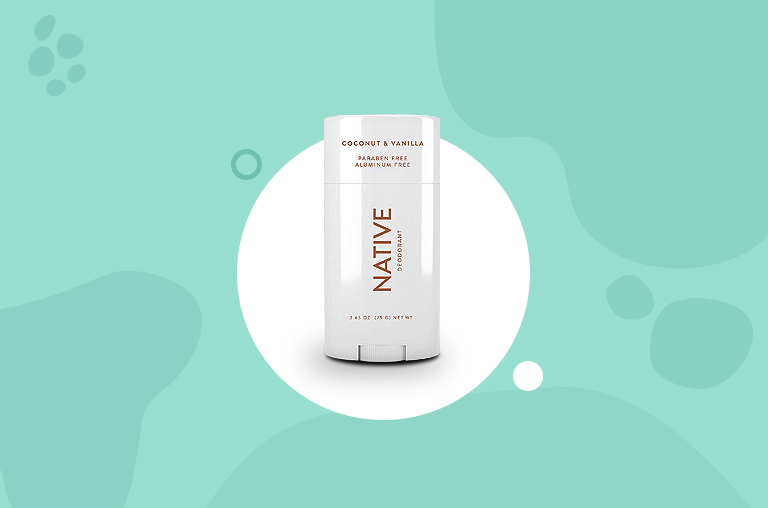 Those with sensitive skin may want to choose another one because of the presence of baking soda. It can irritate sensitive skin—not severely—but once your body adjusts to it, you may not find it a concern. However, you have options for sensitive skin as well. It also comes in multiple scents —including unscented deodorants. They are made of sustainable and natural fragrances without phthalates, talc, and parabens.
Two drawbacks I've found with these deodorants are that the decent smell may leave after two hours —meaning, you cannot go on CrossFit and hope to not smell afterward.
Another drawback is the use of baking soda so you may try a patch test first. The company has already warned of the vegan deodorant taking 14 days to get the maximum efficiency (for a first-time user).
Best Vegan Deodorants #7- Each and Every
With nine different, equally rich scents, Each and Every's deodorants are available in both full size (2.5 oz) and mini size (0.5 oz). Their great formulas are plant-based and are safe for all skin types —even for sensitive skin types as they use Dead Sea Salt in place of baking soda.
They have seamlessly blended 6 clean and powerful ingredients and essential oils with perfect balance to make super-smooth and easy to apply deodorants. Moreover, you won't feel any sort of detox sweat or odor while using these vegan deodorants.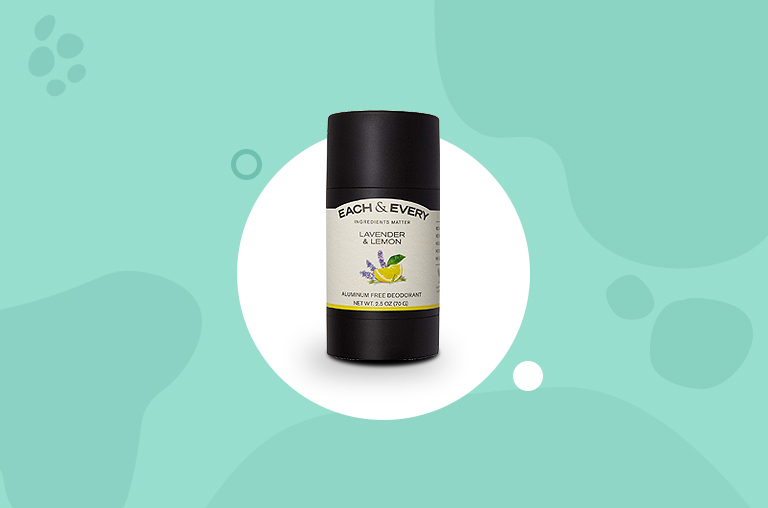 The brand uses sustainable and recyclable plant-based packaging made from sugarcane —which is a 100% renewable plant that is earth positive and carbon negative (it absorbs CO2 as it grows, removing it from the atmosphere).
Neither do they use any harmful ingredients nor chemicals. For them, as they have suggested in the brand name itself, each ingredient matters. Thus, their vegan deodorants are free of aluminum, synthetic fragrances, alcohol, parabens, phthalates(2), baking soda, and are EWG verified.
While some users complained of the deodorants having stained their clothes, the rest have reassured the new users of not ending up staining their clothes. Even with the mix of essential oils in the deodorants. You can try it for yourself.
#8- Pretty Frank
I am in love with the witty line written on top of Pretty Frank's deodorants. Aluminum and chemicals are not for human pits. This cruelty-free brand brings amazingly effective vegan deodorants with its light yet lasting scent. They include arrowroot and baking soda (the alkaline base helps neutralize the acidic underarms) in their deodorants to control bad body odor.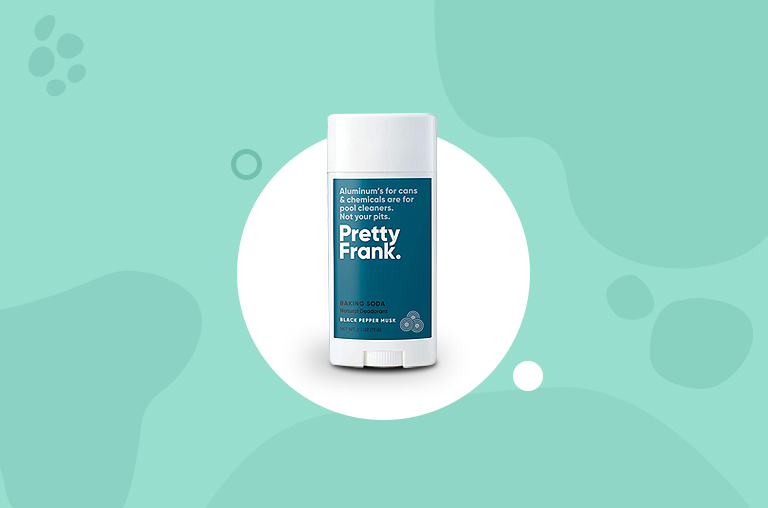 You get around the clock effective protection from odor as well as wetness. Ignoring the partially harsh baking soda, they use safe ingredients such as organic shea butter, organic coconut oil, natural essential oils, and non-GMO Vitamin E. Even the baking soda they use is non-aluminum.
All Pretty Frank, one of the best vegan deodorants brands, are gluten-free, sulfate-free and paraben-free, toxin-free, chemical-free, and propylene-glycol-free and they come in different variants like jasmine, lavender, lemongrass, and more. Lemongrass deodorant is a favorite among vegan and non-vegan users. Both scented and unscented formulas are available. You will have to reapply after every 5 hours.
Best Vegan Deodorants #9- Tom's of Maine
Tom's of Maine offers deodorants with 48 hours of odor protection promise. That sounds too good to be true, right? But fortunately, it does have a mild long-lasting fragrance. It is clinically proven for 24-hour solid odor protection using odor-fighting hops and odor-trapping zinc. If you love natural and sustainable skincare products, Tom's of Maine's deodorant is the way to go.
The brand provides several different scents —from light smells to strong smells, you have a wide variety of choices to choose from. Deodorants are also available in Long Lasting, Original Care, Natural Strength, Prebiotic, and Antiperspirant variants.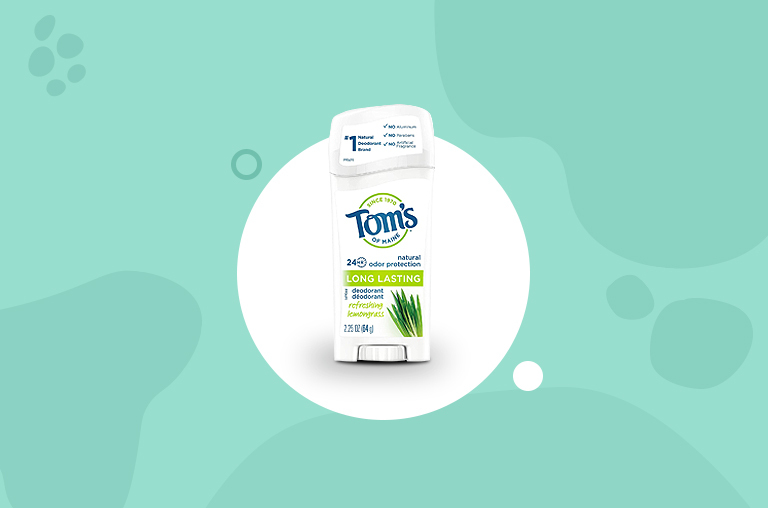 All of these variants (works on sensitive skin, too) encourage bacteria to crush the microbes(3) that cause the odor. But some users have complained about the deodorants leaving a sticky residue.
Unlike other deodorants with aluminum as an active ingredient, the brand offers aluminum-free, paraben-free, and petrochemicals-free formula without artificial fragrances nor preservatives. All the ingredients are sourced and derived from nature with mineral protection.
Although it is free of animal ingredients, the formula includes some bee products. If you are looking for an eco-friendly product, you will love their recyclable package, too. If these weren't enough, 10% of the brand's profit goes back to helping people and the planet. All these feel-good qualities do make it worth a try, doesn't it?
#10- Zion Health Clay Dry
Some people do not have to hit the treadmills to perspire heavily. For them, this vegan brand's deodorant may help. The brand offers paraben-free, gluten-free, and aluminum-free deodorants of an amazing collection categorized according to their fragrances and stay time.
The formula is enriched with ionic mineral clay (and harnesses its detoxifying power) and witch hazel along with natural ingredients like green tea extract and Vitamin E. All of these ingredients work to absorb excess sweat from the skin. This prevents microbial growth while keeping your underarms clean.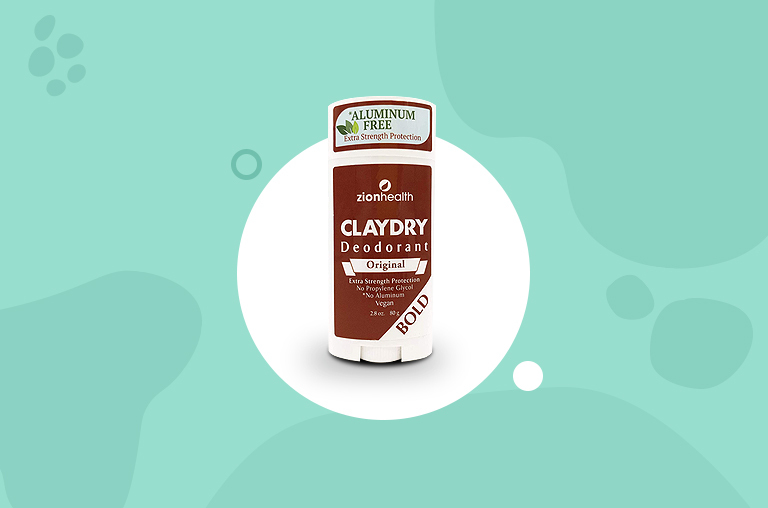 The deodorants are in a solid stick form that glides smoothly on the skin and completely sheer after applied. But not everyone can ignore the chances of the deodorant clogging the pores.
While applying, the edges of the bottle can be a little annoying and uncomfortable. Although the brand's deodorants are not antiperspirants, they work effectively to keep the stinky odor at bay.
#11- Meow Meow Tweet
This brand offers one of the best vegan deodorants in cute (and biodegradable) packages —the name itself is a giveaway! You can choose any from the mix of five variants—Cedar Spruce, Rose Geranium, Grapefruit, Eucalyptus Lemon, or Lavender Bergamot—according to your preference. Because Lavender and Eucalyptus deodorants are a clever mix of baking soda (which can be irritating for those with sensitive skin), arrowroot, and clay.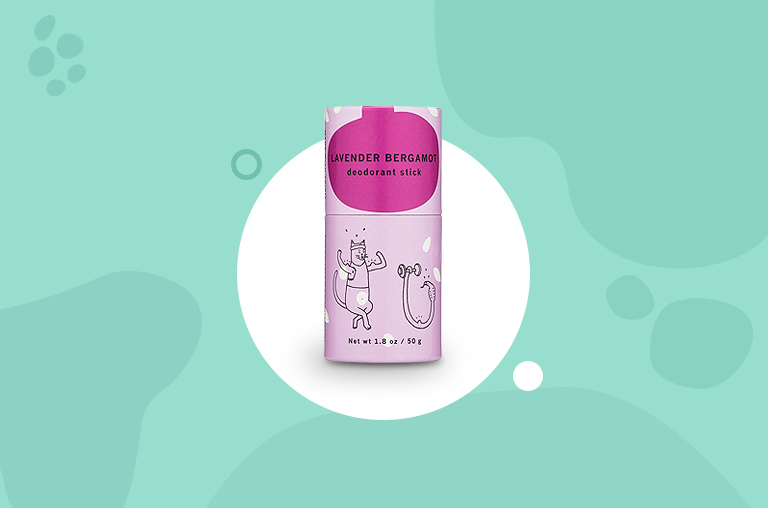 On the other hand, the other three deodorants exclude baking soda. But all five are made from certified organic ingredients and do not use aluminum as the base. Neither do they use plastic nor alcohol. Talk about eco-friendly deodorants!
Stick deodorants are not your options. They do offer cream deodorants in fully recyclable glass jars. The brand also offers Underarm Primer to make your transition from traditional to natural deodorants easier. But that comes in a bottle. You can even send back your emptied sticks to be recycled —how cool is that bulk return program!
These are a few of the best vegan deodorants you can try. All of them offer incredible choices of deodorants to choose from and you won't regret the switch! If you are not sure, you can always do a patch test before trying (just like how you test before using any new product).
To increase the lasting power, you can choose to apply the deodorant right after you come out of the shower. Especially natural deodorants. But do not apply deodorants on freshly waxed or shaved skin because your skin requires at least 24 hours to calm down.
Final Word
I hope you have found your new vegan deodorant brand here. Try any fresh-smelling deodorants from these brands and do let us know your experience in the comment section!