Australian cosmetics chain Cosmetique has emerged a savior of Purely Byron, skincare line co-founded by Elsa Pataky, Spanish model, and backed by her husband Hollywood star Chris Hemsworth. The skincare company, which was launched in 2021, went into administration this month less than a year into the business.
Purely Byron is now seeing the light as Botox brand Cosmetique has expressed interest in buying Purely Byron.
With every other celebrity coming up with a beauty brand of their own, not many have seen success like Rihanna's Fenty Beauty or Selena Gomez's Rare Beauty.
The Beginnings of Elsa Pataky-Owned, Chris Hemsworth-Backed Purely Byron
Purely Byron was pushed as a "skincare and lifestyle brand" based on the rare and natural beauty of Byron Bay. According to the brand, their products drew inspiration from Byron Bay, formulated from naturally sourced ingredients, to form premium blends that provide unique benefits to the skin.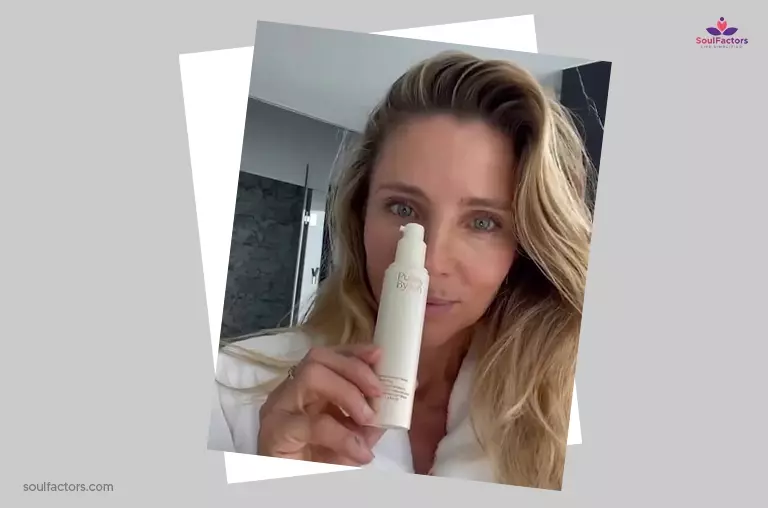 Soon after its launch, Elsa Pataky's new business entered into a controversy as people questioned the brand over its similarities with an existing Aussie brand.
The wife of Australian actor Chris Hemsworth co-owned Purely Byron, a range of products made using local botanicals, claimed it would "level up" your skin. However, Purely Byron's entry into the cosmetic market didn't go as planned as it was faced with accusations of having taken ideas from an Aussie mum's start-up. Social media witnessed lot of hullabaloo as comparisons on the similarities between the two brands' packaging, Instagram, advertising and website became the talk.
Though Purely Byron refuted the claims that it copied Keira Rumble's clean and sustainable skincare business, Habitual Beauty, the brand couldn't apparently overcome its rocky start.
Cosmetique to the Rescue
Now Australian leading cosmetics and botox brand Cosmetique has emerged a potential buyer of the sinking Purely Byron. Cosmetique specializes in injectables like botox and fillers, as well as laser hair removal. Dr Vivek Eranki, the CEO of Cosmetique, explained that the vision of Purely Baron aligned with the core principles of Cosmetique.
'The underlying product of Purely Byron is what drew us. If there's a celebrity endorsement on top of that, it incentives us further and helps with the marketing side and the spread of information of the product,' he said.
Australian ingredients and sustainable materials mantra of Purely Baron is what appealed to the botox owner. 'Their brand ethos matches ours and one of our key requirements was that we wouldn't use offshore ingredients,' Dr Eranki said.
Purely Byron's collapse is the latest blow for BWX, which owns stakes in popular beauty brands such as Zoe Foster-Blake's Go-To Skincare and Sukin. They reportedly lost overall worth that dropped to less than $40 million.
Foster-Blake sold 51.5 per cent of her business to BWX for $89million in 2021 and had been expected to sell her remaining share to the same company for a similar amount. However, the value of her share was written down by $30million in December after BWX recorded a staggering $336million loss during the 2021-22 financial year.
Elsa Pataky was announced as the brand's co-founder last year, alongside Jacqueline Rosen Weisz as chief executive and Kate Norbiato as brand director. Directors Ido Leffler and Lance Kalish own about 22 per cent each.
Lately Purely Byron announced on their Insta page:
"You may have noticed that our products are not currently available for purchase."
The post claimed that "The business is in the process of being restructured and we hope that our products will again be available for you to purchase soon."
Purely Byron's products currently appear with the message 'coming soon' underneath them on Purely Byron's website (1).
Transparency and Quality over Celebrity Advocacy
It only went on to show that being celebrity owned alone did not guarantee the success of beauty brands. Consumers are more aware of what to look for in stuff they buy. They are no more gullible to the marketing strategies or celebrity endorsements.
Beauty experts are also actively coming up with reviews of beauty products on platforms like TikTok which majorly influence what customers think of a product or product line. This calls for more transparency and has raised the bar for even celebrity owned brands to ensure quality and worth. Recent trend of deinfluencing, where negative or matter-of-fact reviewing of cosmetics by social media influencers has also gained momentum, further adding to the need for accountability among cosmetics brands.
Gone are the days of customers falling for overpriced and over hyped celebrity brands. People are looking for what is in the bottle, its efficacy, and the science behind it. They do not care anymore about who is behind the label so long as the product delivers what they expect it to. The success Saga of Handmade Heroes, a single Korean woman's skincare line that rose to the top sellers list on Amazon was a recent testimony to this.
Clean beauty, vegan beauty, sustainable beauty, etc. are the buzzwords of the century. But customers are becoming more educated on the misleading tags, and beauty brands now have to aim higher.
Jennifer Lopez's JLo Beauty and most recently Priyanka Chopra Jonas's Anomaly are other notable celebrity owned skincare brands.